Asians have long been thought to be among the healthier cultures on Earth.  What secrets do they hold in simple cooking, dishes, and traditional medicine that could benefit you?
The children, some friends and I enjoyed India Fest here in Knoxville, Tennessee this weekend. It's always so exhilarating to me to explore other cultures. We enjoyed tasting all the wonderful foods from this beautiful culture, watching the dances, listening to the music and meeting new people.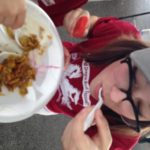 One spice we learned more about was Turmeric. We tasted many dishes which contained this bright yellow root. I have been using Turmeric in preparing dishes for several years now as well as drinking Turmeric tea. My husband takes a Turmeric supplement to reduce aches and pains from working too much.
Turmeric comes from the root of the Curcuma longa plant and has a tough brown skin and a deep orange flesh. The Chinese and Indian medicinal systems have been using Turmeric as a powerful anti-inflammatory for thousands of years. If you've ever eaten yellow mustard  you have Turmeric to thank for the bright yellow color.  In flavor, it has a peppery, warm and bitter flavor and a mild fragrance slightly reminiscent of orange and ginger.
Turmeric is an excellent source of manganese, iron, B6, fiber, copper and potassium. In addition to being anti-inflammatory agent it is used to treat a large variety of conditions, including flatulence, jaundice, menstrual difficulties, bloody urine, hemorrhage, toothache, bruises, chest pain, and colic.
One trainer at my gym keeps her Rheumatoid Arthritis in remission simply by taking Turmeric (in capsules).  Due to the antioxidant curcumin in Turmeric it is able to neutralize free radicals, (chemicals that can travel through the body and cause great amounts of damage to healthy cells and cell membranes.) Not only does this help RA, it also helps in diseases where free radicals are responsible for the painful joint inflammation and eventual damage to the joints. Turmeric's combination of antioxidant and anti-inflammatory effects explains why many people with joint disease find relief when they use the spice regularly.
Another friend of mine relieved her IBD (Inflammatory Bowel Disorder) by taking Turmeric. Curcumin may provide an inexpensive, well-tolerated, and effective treatment inflammatory bowel diseases such as Crohn's and ulcerative colitis.  Recent studies show that Curcumin's antioxidant actions enable it to protect the colon cells from free radicals that can damage cellular DNA.  Because of their frequent replication, mutations in the DNA of colon cells can result in the formation of cancerous cells much more quickly. Curcumin also helps the body to destroy mutated cancer cells, so they cannot spread through the body and cause more harm. A primary way in which curcumin does so is by enhancing liver function as well as by inhibiting the synthesis of a protein thought to be instrumental in tumor formation and preventing the development of additional blood supply necessary for cancer cell growth.
Benefits of turmeric (cucumin) also include preventing the oxidation of cholesterol in the body helping to protect the cardiovascular system. Because it crosses the blood brain barrier, it is also thought to protect against the ravages of Alzheimer's Disease.
HOW TO ADD TURMERIC TO YOUR DIET:
Add to any egg dish to create a brighter yellow color, including scrambled eggs, omelets, deviled eggs, egg salad, and quiche.

Goes great in most bean and lentil dishes, just start with a little and work your way up.

Make a traditional curry dish

Turmeric can be used in salad dressings to give them a beautiful golden yellow color

Sprinkle some Turmeric on roasted potatoes or corn on the cob

Turmeric tastes great with cauliflower and onion plus this combination actually works together to help prevent colon and prostate cancer

Sprinkle turmeric and lemon juice over chicken breasts and bake in the oven, delicious
For the most curcumin, choose turmeric over curry powder—a study analyzing curcumin content in 28 spice products described as turmeric or curry powders found that pure turmeric powder had the highest concentration of curcumin. Here is the one I use for my husband. Use coupon code HUF894 and receive $10 off your first purchase (and I will also receive credits on my account as a thank you from iHerb for the referral, I only recommend product we actually use.)