Garlic Benefits
Garlic has so many benefits! Garlic has been used in many cultures for thousands of years. It has long been considered one the most effective health foods on earth. This is especially true when eaten raw.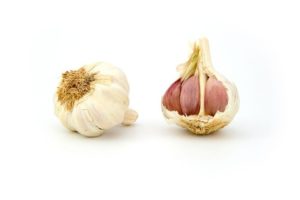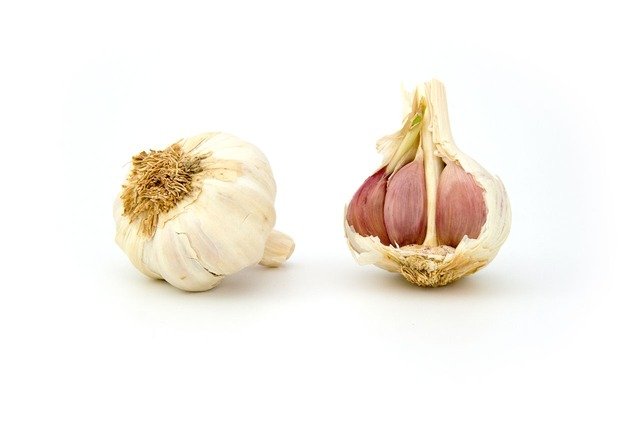 My Pa always said he gained most of his wisdom spending time with "old timers" and truthfully, most of his friends were significantly older than he was. One thing he taught me was the benefits of raw garlic. Those bits of wisdom he taught me have been confirmed over the years as I have read numerous books that praise the many benefits of garlic.
How to use garlic
I start by placing the garlic root side up and pressing gently with the palm of my hand at a slight angle so the individual cloves separate and the outer skin comes off.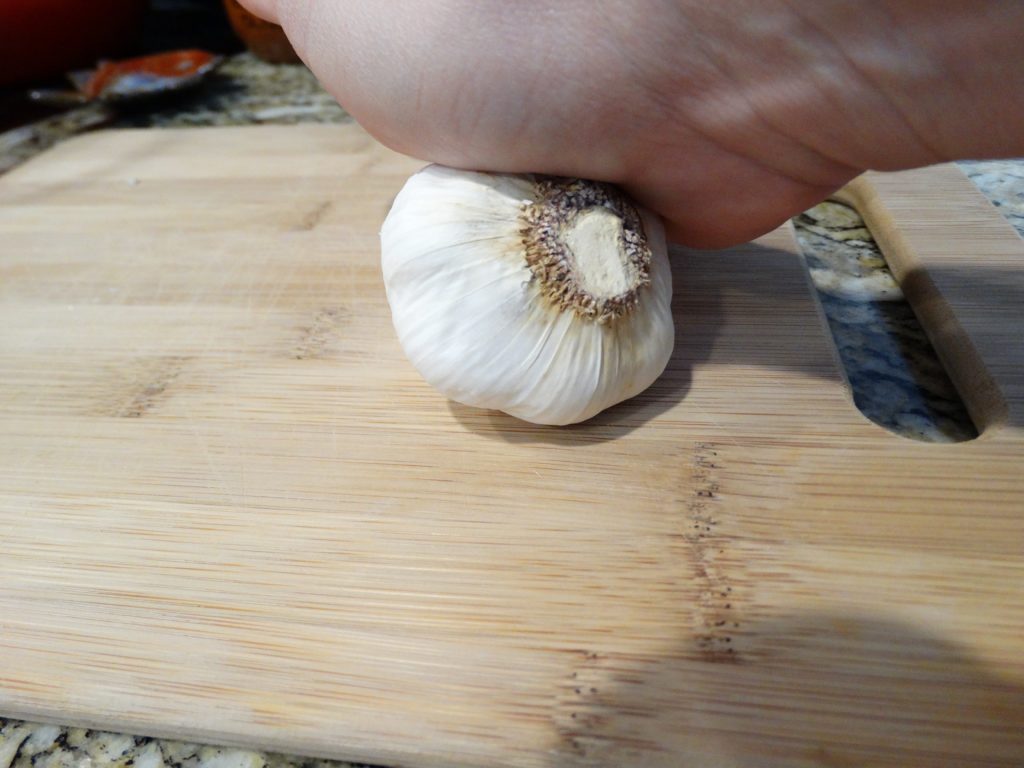 See how it falls apart so beautifully?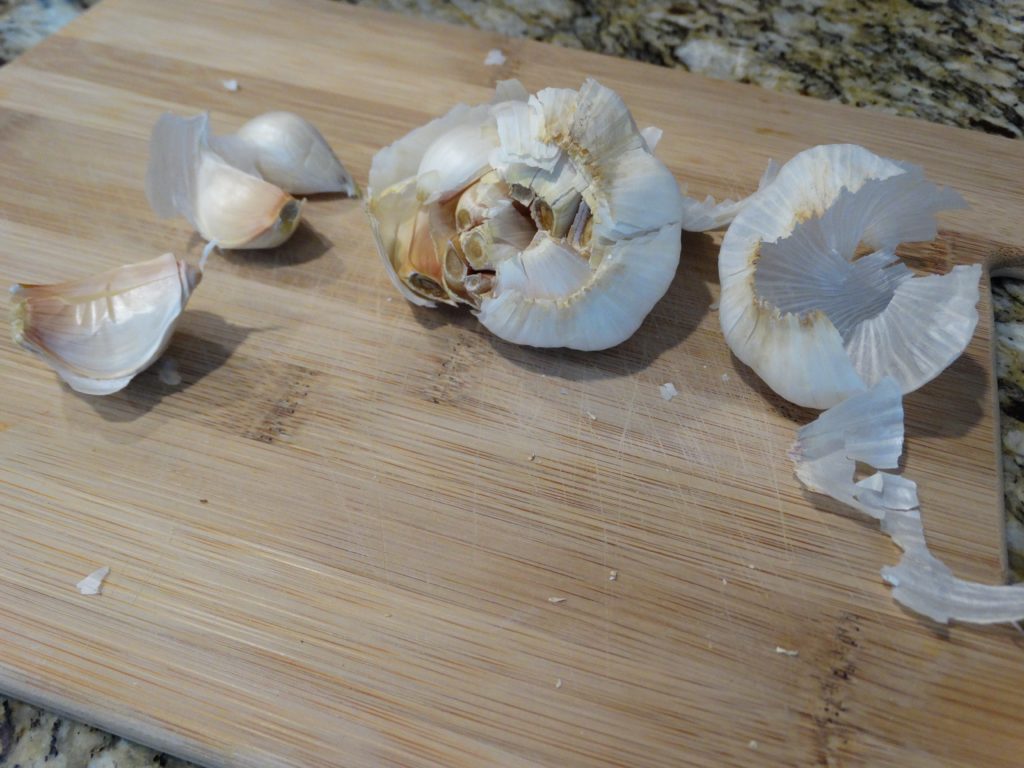 You can peel garlic cloves quickly and easily using a tool like this one: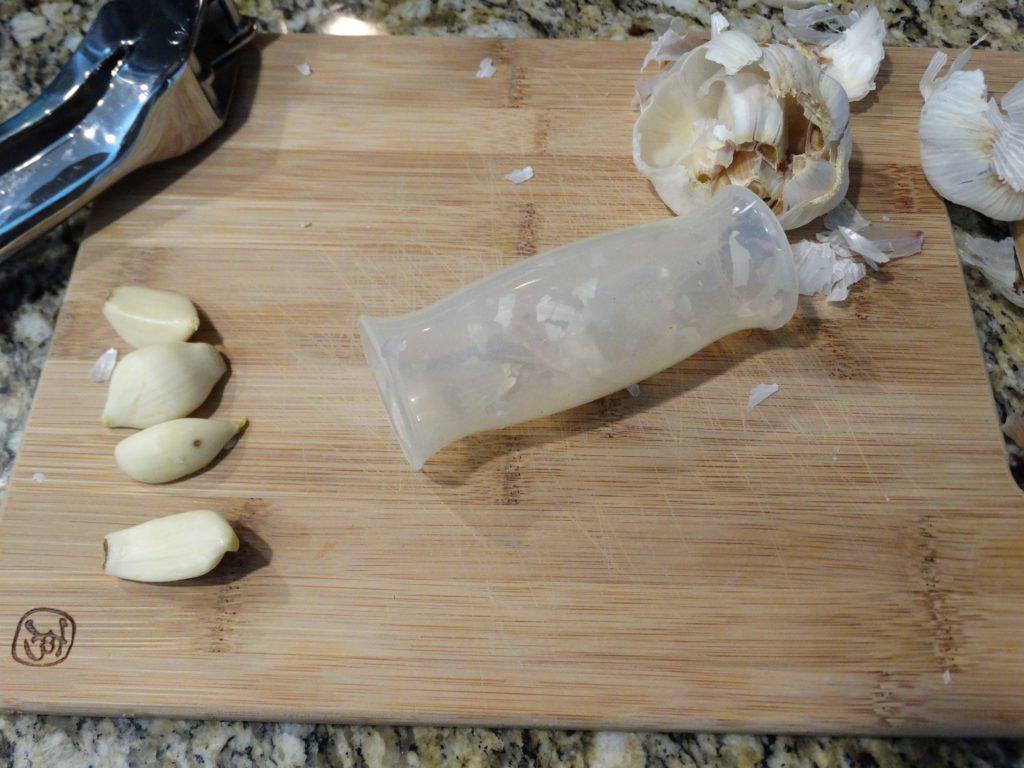 Or you can place the garlic on a cutting board and place the wide flat side of a knife over it then smack with your hand, being careful of the blade, then simply remove the layer of skin. This is also a great way to crush the garlic just before you let it rest and use it in recipes.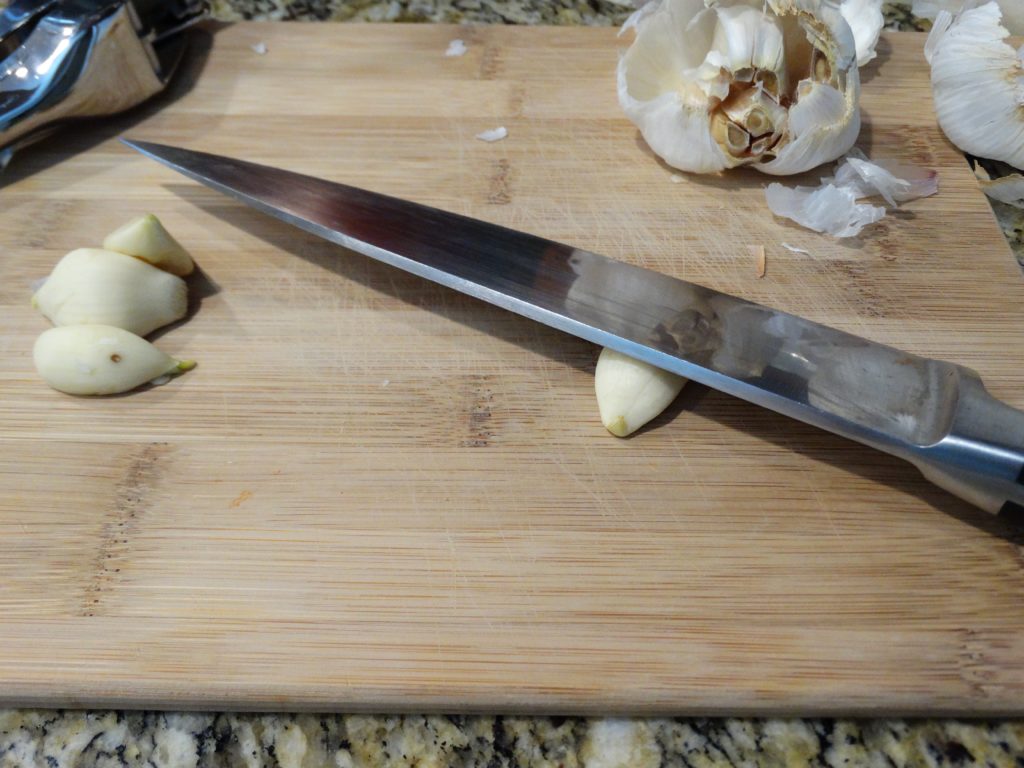 To stimulate the enzyme process that converts the alliin to allicin which will give you the most health benefits, chop or crush and then allow the garlic to rest for about 5-10 minutes before cooking or eating the garlic or even before adding it to other foods.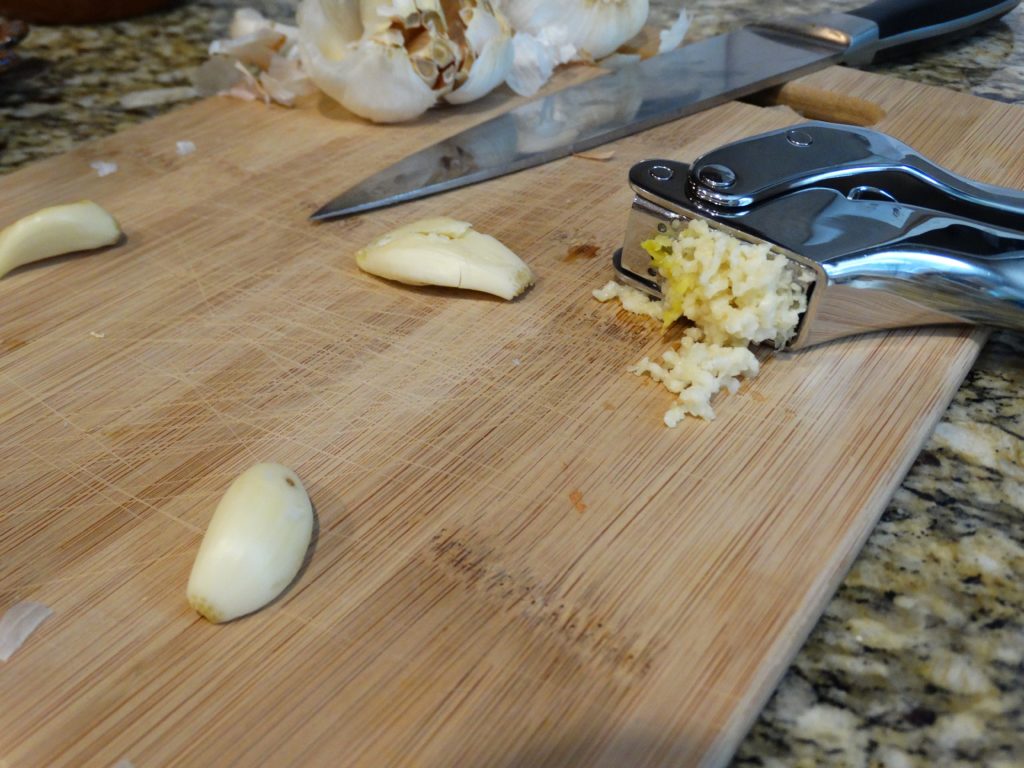 Research shows that ingredients with a pH below 3.4 deactivates the enzymes that are most beneficial. Many of the anti cancer benefits are preserved if you will allow the garlic to sit crushed for about 10 minutes before heating during the cooking process.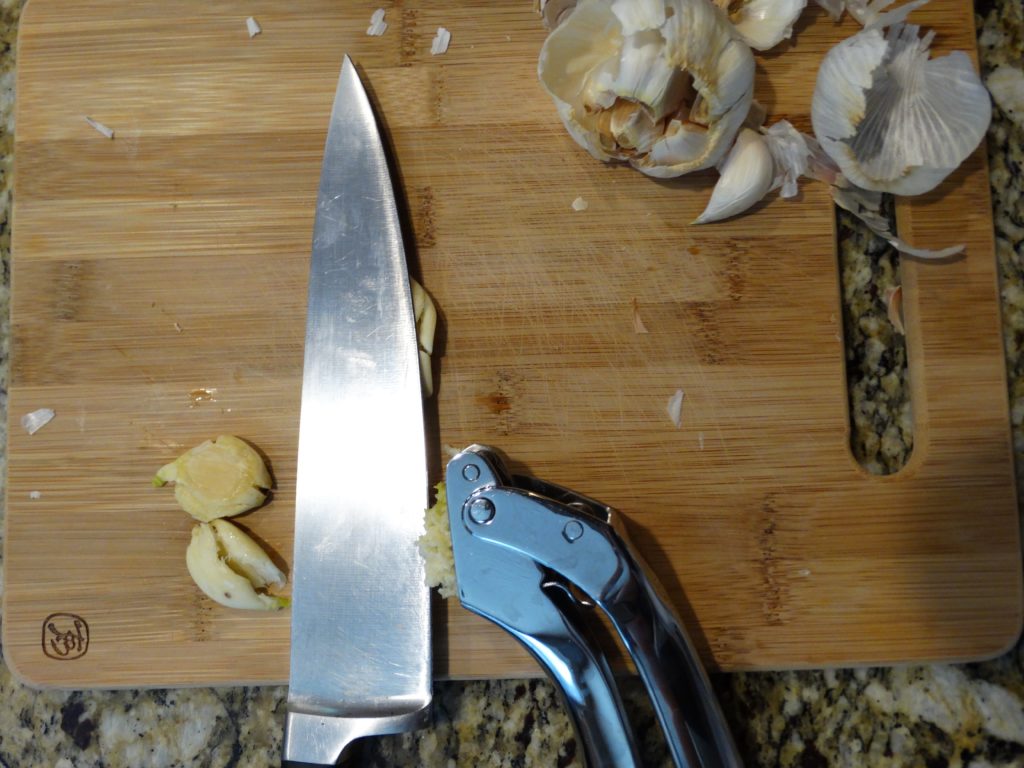 See that little green sprout in the middle of the garlic clove? You can leave it or remove it, that is up to you. I have read that it is difficult to digest. I have also read that it has a fresher more garlicky flavor. I never remove mine and I have never noticed a problem with my digestion, but it is worth noting that if you experience digestion problems you might want to remove the little green sprout if you find one. It usually appears in garlic that is aging a bit and is not really a big problem.
A few benefits of garlic
Anti inflammatory

Anti bacterial

Antiviral

May help prevent Alzheimer's and Dementia

Athletes can use to improve performance as the Ancient Greeks did

Cancer Prevention

Detoxes heavy metals

Fights Common Cold

Inhibits fungi, yeast, parasites and other harmful microorganisms

Can help clear the lungs

Can help restore energy to the body

Keeps Iron in Blood Circulation longer

Lowers cholesterol levels

Lowers the risk of heart disease

May improve bone health, though more human studies are needed.

Can help with a toothache or abscessed tooth (

1

)

Garlic has mood boosting, de-stressing effects

With all it's benefits, garlic may help you live a longer life!
How to eat garlic
Honestly, my favorite way to feel like I am doing my body good is just to crush a clove of garlic and lay it on a spoon, then wait 10 minutes, cover it with honey, then just eat it. My husband and children also do this if they are feeling unwell. But here are a few suggestions that will be more enticing 🙂
Garlic can be added to your favorite juice blends if you do juicing. One of my favorites is:
Summer Garden Delight Juice
½ red bell pepper
2 carrots
2 celery stalks
1 cucumber
½ apple
½ clove of garlic
I don't add garlic to juices very often, but this blend is great for fighting the signs of aging and it also revitalizes your cells  from the inside out. It is high in potassium which helps to tighten the collagen in your skin. Drink up! Especially in the summer, if you receive veggies from a CSA (Community Supported Agriculture).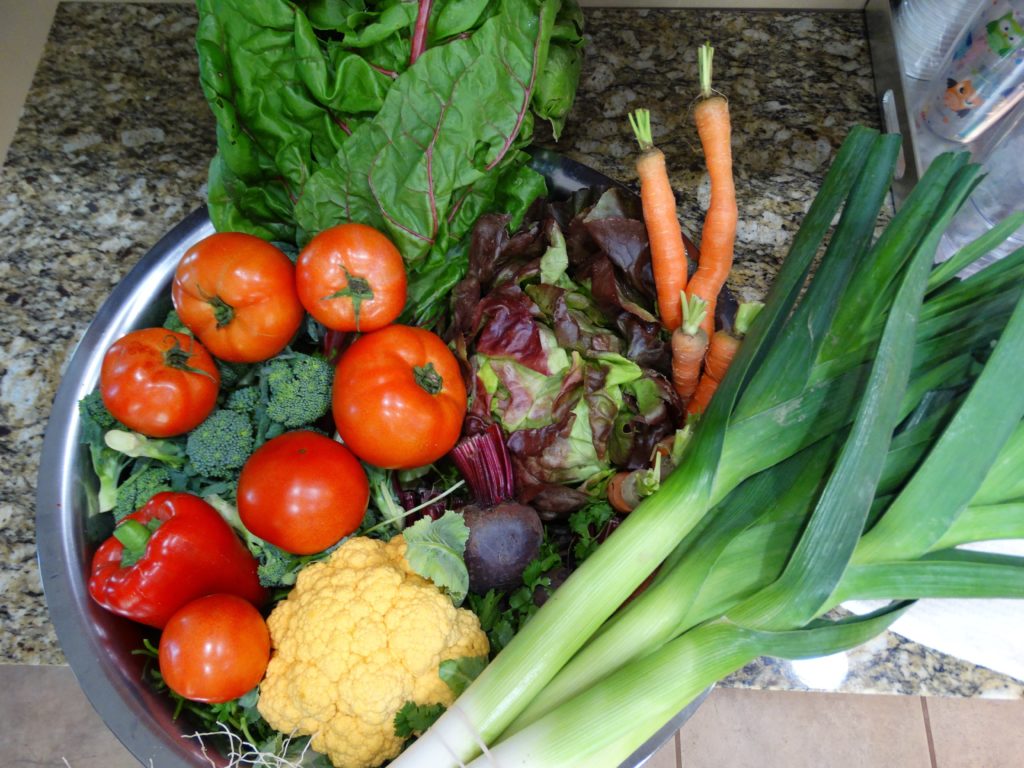 Another great way to get in extra garlic is to add it to your salad dressings. Here's a delicious garlic and oil based dressing you might enjoy, though it might need to be modified slightly for children:
Garlic Lovers Salad Dressing
1 cup Extra Virgin Olive Oil
3-4 garlic cloves, peeled (crush and let rest 10 minutes)
¼ teaspoon Celtic or Himalayan Sea Salt
¼ teaspoon dill weed
½ cup fresh squeezed lemon juice
(if I want my children to eat this up, I will add about 1-2 tablespoons of local honey)
Crush garlic and let it rest while you measure out the other ingredients into your blender. After 5-10 minutes resting, process all ingredients together on high speed until creamy. Serve over salad greens and veggies. Also tastes great on pasta salad. Trim Healthy Mama's can use Dreamfields or even some Not Naughty  Noodles.
More ways to use garlic
I like to add garlic to most soups and stirfry dishes that I create with or without a recipe. It also goes great with potatoes! I personally do not eat potatoes (other than sweet potatoes) while trying to trim my waistline, but my husband and children enjoy them. Potatoes do have health benefits for those who do not need to lose weight, there's no reason to avoid them.
Here's how I incorporate them in potato dishes. While you are boiling the potatoes, just roast a few cloves of garlic in the oven, when you are mashing the potatoes just throw in a few cloves of the roasted garlic, believe me, it's delicious. If you like to make potato latkes, adding some garlic will take them over the top. I have also added garlic to sweet potato fries and all I can say is WOW!
If you like fermented foods, try making your own kimchi. My daughter and I recently started trying out some Korean recipes and garlic is often used in traditional Korean cooking. The kimchi we made smells strongly of garlic, but the flavor is over the top delicious!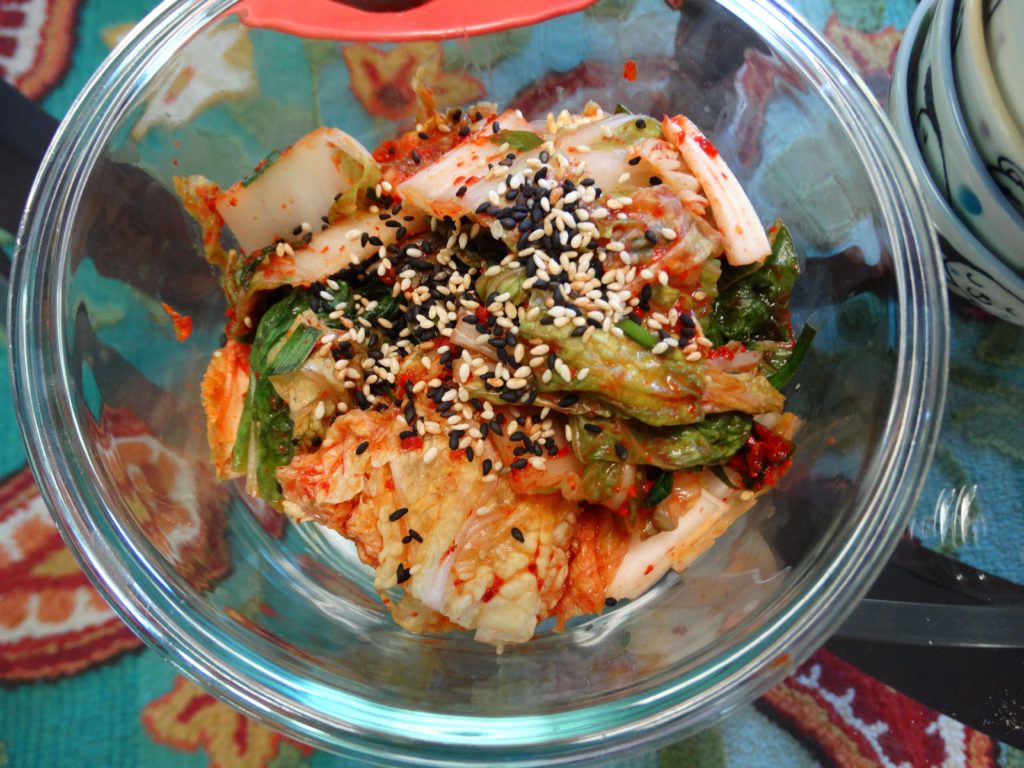 Try my steak with browned garlic butter, especially if you follow a low carb or ketogenic lifestyle. I probably don't need to mention garlic bread, but if you use sourdough bread the health benefits will be increased.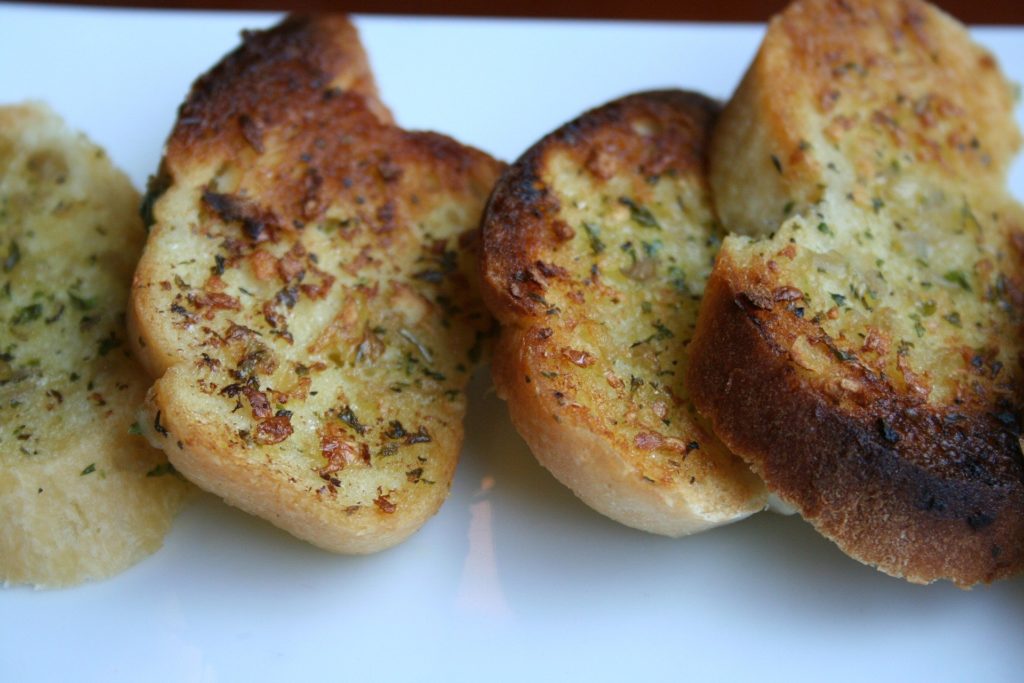 I often melt a little butter in a pan then add some crushed garlic and pour into molds to keep in the fridge to top toast and veggies. If you wanna get all fancy, you can even throw in a few chopped fresh parsley leaves, or even some dried parsley. Just blend it well and let it harden. It looks beautiful.
Here's a link to an Apple Cider Vinegar and Garlic drink that is said to reduce the risk of catching the common cold or to reduce the duration if you already caught a cold. Try it!
How not to smell bad when you eat garlic
The best way not to smell like garlic is to not eat it, ha ha, but since that's not going to happen, you should try to get everyone around you to eat garlic as well because it is less noticeable if everyone is eating it. 🙂
Seriously though, the best way to tame the garlic smell is simply through upping your hygiene game. Obviously, brushing your teeth helps somewhat, but you can also chew on parsley leaves, cloves, or even a few coffee beans to neutralize the odor. Drinking green tea or peppermint tea while eating garlic or afterwards is said to help neutralize the sulfur odors.
I also like to keep DoTerra OnGuard or Peppermint Beadlets in my purse. (This also helps if you go to JumpJam and nearly choke on the smell of all those stinky sweaty jumpers crammed into a hot building, but I digress…)
I'm sure we smell like garlic from time to time, but that's ok. It keeps people from getting in your personal space! One time my daughter (which one shall remain unnamed – but I will say she practices excellent hygiene) prepared some roasted garlic and enjoyed quite a bit of it on some nice sourdough bread. Later, she went on a roadtrip with some family members, who actually had to roll down the windows … yeah, it tends to seep out of your pores if you eat a massive amount of it.
It can also give you gas if you overindulge! Here are a few other warnings about garlic to keep in mind.
Warnings about garlic
As mentioned above, garlic can cause gastrointestinal distress if taken in large doses.
Garlic can lower blood pressure, so if you suffer from low blood pressure, take with caution.
Garlic might prolong bleeding and interfere with blood pressure. It is advised to stop taking garlic at least two weeks before a scheduled surgery.
Garlic does have a few drug interactions so do your research or ask your doctor when taking medicines, especially blood thinners. (2) See link for further details on medicine interactions.
So what is your favorite way to use garlic? Have you noticed any benefits from taking raw garlic? Leave your suggestions in the comments below, I sure do appreciate them as that is how I learn!
Don't forget to pin this post for later!