My hope comes from the Lord…
What IS hope? Webster's defines hope like this:
to cherish a desire with anticipation
Hope is also described as looking forward with confidence or expectation. I have often heard the saying, "don't give up hope" but shouldn't we know where that hope comes from?
If you're like me Hope might be something that doesn't always come easily for you.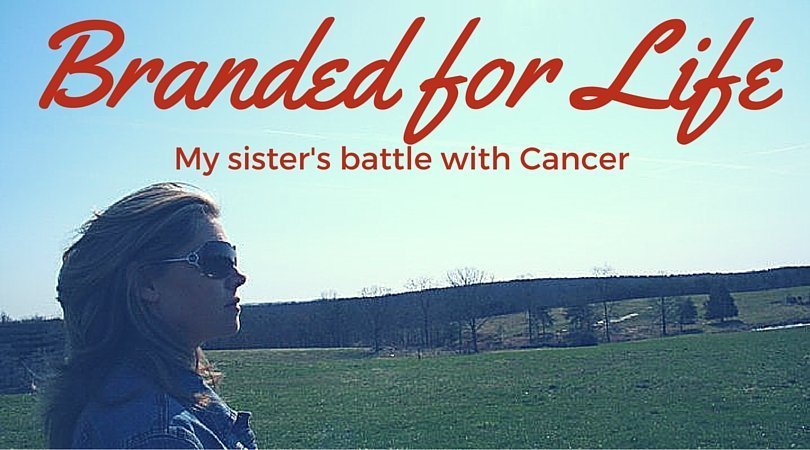 There was a time in my life when I felt there was no hope. That was after my dad and my sister both died within 23 months of each other and I went though a terrible depression that caused me to have adrenal fatigue and other health problems along with extreme anxiety. You can read more about that in my series Branded for Life:

Life offers us so many discouragements, sometimes it is hard to find hope. Discouragements such as a cancer diagnosis, a chronic illness, infertility, or the loss of a loved one. You might be worried whether or not God will show up for you.
Let me offer you some encouragement; God knows what's stealing your hope, and God hears you when you pray. No matter whether that prayer is a whisper a whimper or a cry. He knows. He hasn't forgotten you, he's not ignoring you, He's not punishing you forever for your mistakes. Lean on Him. Trust Him. No matter if you are in the sunshine of your hopes, or the storm of your regrets.
He is in control
1 Peter 5:6-7 says, "Humble yourselves therefore, under the mighty hand of God, that he may exalt you in due time: casting all your care upon him; for he careth for you." Can you do that?
Psalm 23:5 asks, "Why art thou cast down, O my soul? and why art thou disquieted in me? hope thou in God: for I shall yet praise him for the help of his countenance." Hope does not come naturally for many of us, it is something we must remind ourselves daily. I am thankful to have many wonderful women in my life who keep my Hope lively!
I'm not talking about becoming an optimist, and I'm not talking about a vague hope; I am talking about full blown: HOPE. Hope that is living; hope that is lively. It is a new life of undying hope, a life that is full and overflowing with hope.
Jesus said in John 10:10 "The thief cometh not, but for to steal, and to kill, and to destroy: I am come that they might have life, and that they might have it more abundantly." That life He speaks of is the life now and life that comes when you leave this earth.
Is anything too hard for God?
In a recent study on Women of the Bible, I read this by John Piper
In Hebrews 11, you recall, faith is defined in verse 1 as the assurance of things hoped for. Then in verse 11 Sarah, one of the holy women of old, is given as an example:

By faith Sarah herself received power to conceive, even when she was past the age, since she considered him faithful who had promised.

In other words, Sarah hoped in God. She looked away from herself and her barrenness and her age and banked on God for the fulfillment of his promise that she would have a child and be the mother of many nations.

This didn't come easy for Sarah. In fact, when she heard God make the promise to Abraham, she laughed to herself and did NOT believe (Genesis 18:12). But then God rebuked her for the laughter of unbelief, and said, "Is anything too hard for the Lord?" (Genesis 18:14–15). (source)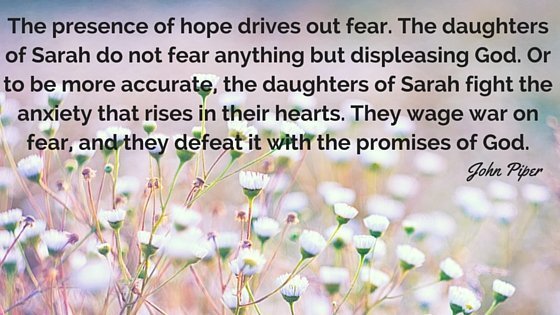 Let's make this clear, the presence of hope drives out fear. Wage war on fear!
Hopelively is a private community for women desiring to find and keep their Hope. For women seeking encouragement in their wellness pursuits or recovering from loss. Our goal is to promote a spirit of hope in the midst of struggles, both physical and spiritual.
My hope and desire is to encourage others with cheers of encouragement, scriptures, prayers, healthy recipes, wellness tips, challenges, and lots of JOY! We want to help feed you spiritually and physically! We are excited to offer a safe place for questions, comments, achievements, fear, disappointments, and all the in-betweens. Please feel free to join in the conversation, ask for prayers, and hopelively with us! Sign up for the Hopelively newsletter here. We'll see you there!