Last Updated on July 30, 2021 by Rebecca Huff
To be honest, my unplanned THM menu happened by accident.
I had returned from a very long road trip expecting to pick up some groceries using one of my previous menu plans, however, it snowed the day after I returned. I don't drive my rear wheel drive car in snow unless it's an absolute have-to situation! I put off shopping for a couple of days then ended up heading to Trader Joe's on a Sunday afternoon without my menu plan. I skipped my usual trek to Costco because shopping on the weekends is hard enough without fighting crazy crowds in a bulk warehouse!
I suppose some people would call shopping without a menu plan, then making a plan later "reverse planning"? I typically plan my menu every week or just reuse an older menu. Not this week. This week I popped in TJs and picked up $150 worth of "on plan" foods, plus a few items for my kids who mostly eat crossovers. Grab a free printable shopping list for THM foods I buy at Trader Joe's here. I shared a video of what I bought on my YouTube channel and you can find the link to that video Right HERE. Here's what I ended up making from my haul which fed six people 3 meals per day plus snacks twice per day for 3:
My Unplanned THM Menu
*indicates there is a photo below
Day One
Breakfast Stacker *see photo at bottom of post
Little Avocado Wraps using Cauliflower Bread made into patties like

*Wipe Your Mouth BBQ p. 43 with brown rice and side salad
Day Two
*Eggs and Avs p. but also, pretty self-explanatory
*Cream of Mushroom single serve soup (tripled since the bag of frozen mushrooms had 12 oz)
*Individual Pizzas using leftover Cauliflower Bread from Day one
Day Three
*Volcano Mudslide p. 274 baked in an oven and does call for stevia, but I have friends who use honey and have still lost weight. Additionally, here is what Pearl has to say about using honey on and off plan. Lastly, click here to see a fellow blogger's Stevia Free Menu Plan.
Just Like Campbells Tomato Soup (single serve) p. 112, added collagen powder
Cowboy Grub Beans p. 59 (plus taco shells and sour cream for my kids)
Day Four
Mufflets p.237 I didn't buy eggs because we have chickens, but when I do buy eggs at TJs I get the "cage free" variety.
Cream of Broccoli Soup p. 111 (but I actually have my own version of this that I prefer… similar but different)
*Leftover Wipe Your Mouth BBQ p. 43 from Day One on open faced Ezekiel Bread + side veggie salad
Day Five
Leftover Cream of Mushroom Soup + boiled egg
Bean Boss p. 109
Loaded Squash p. 138
Day Six
Quickie Quick Protein Power Balls p. 390 (made the day before because I want a few mornings when I don't have to get up and do something right away)
Pink Salmon Chowder p. 96
Tomato Chicken Bisque p. 93
Day Seven
Crockpot Oatmeal (w/ applesauce) similar to the recipe in the book, but I do it my way
Just Peachy Muffins p. 286 (these disappeared before I remembered to take a photo, sorry!)
Papster Chicken p. 164 with steamed green beans, jalapeno poppers and for dessert: *Zapple Crumble (photo below!)
The cookbook I am referring to can be purchased by clicking on the photo link below:
I'm not a professional food photographer (as you can see), and my kitchen is not fancy, but my food is AMAZING and yours can be too! You can make delicious food, even if you know very little about cooking. The key is to simply follow the recipe step by step. Begin by reading the recipe completely before you start preparing. That always helps to give you an idea of what step will come next. If there are terms you don't understand, look them up!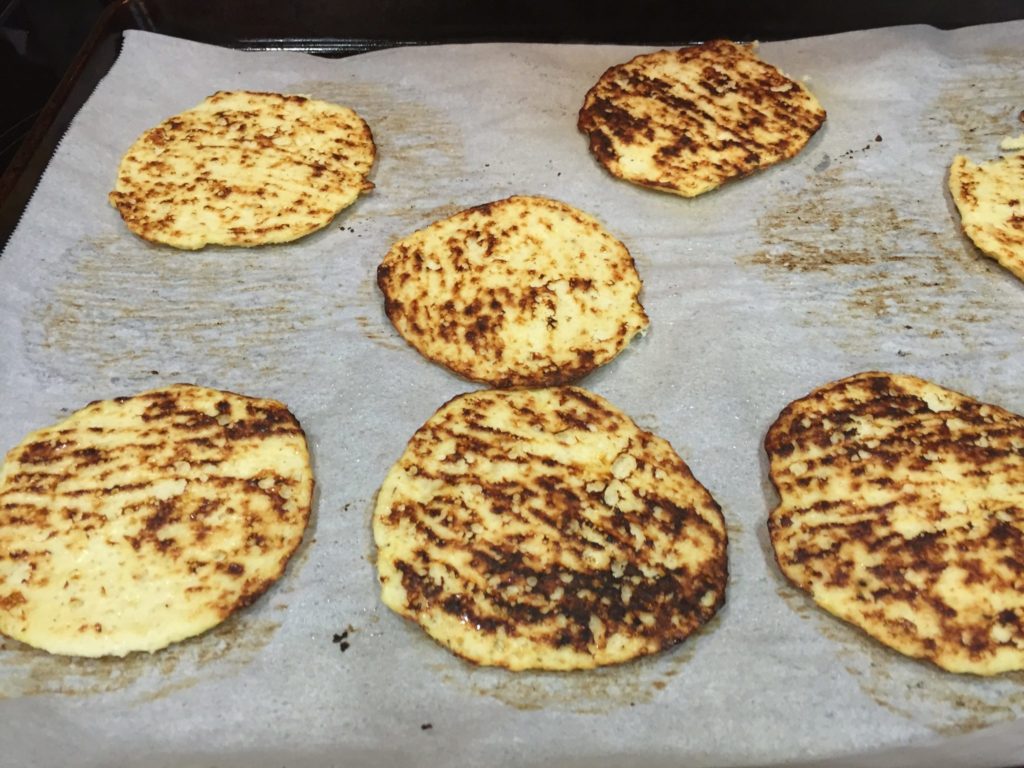 For a super easy clean up, I always use parchment paper that I purchase in bulk at Costco. Also, the recipe didn't say so, but I flipped these halfway through baking. I still can't believe how easy these were to make and how delicious and versatile they are.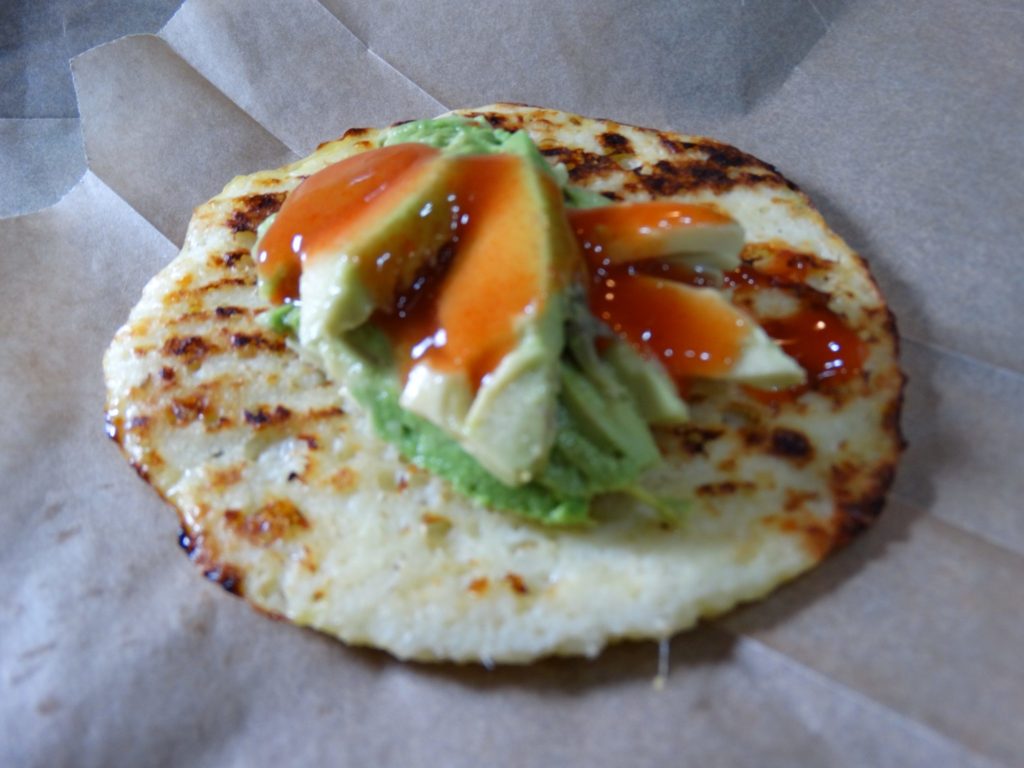 With an avocado and Frank's Red Hot was my favorite way to eat my cauli-patties, but honestly, I don't think you can go wrong with these! If I hadn't shared with my children, I would have eaten these alongside my "S" soups that I was trying this week. Maybe next time. I have tried other "cauliflower bread" type recipes where you have to first steam the cauliflower and squeeze out the moisture, etc. none of that with this recipe. I think the ease of use is the main reason I enjoyed using this recipe, besides the fabulous taste of course!
My Breakfast Stacker. I had to include this idea because it's not really a recipe, but more just something that I throw together when I'm in a hurry. My husband and kids like to eat a bagel, English muffin or piece of toast with their breakfast so I make several of these stackers and put them on bread for them, but for myself, I just throw it on a plate. So easy!
All I do is just put a tiny bit of butter in my skillet so my eggs won't stick, then I add my egg when it is ready to flip over I just flip it, then I add a piece of sliced cheese and a slice of ham. After about half a minute or so, I flip it over so the ham is on the pan and the egg is on the top. Then when the cheese is nice and melty, I put it on my plate. Sometimes I add Frank's Red Hot… lol.. ok, all the time I add Franks… but I photographed it before the Franks!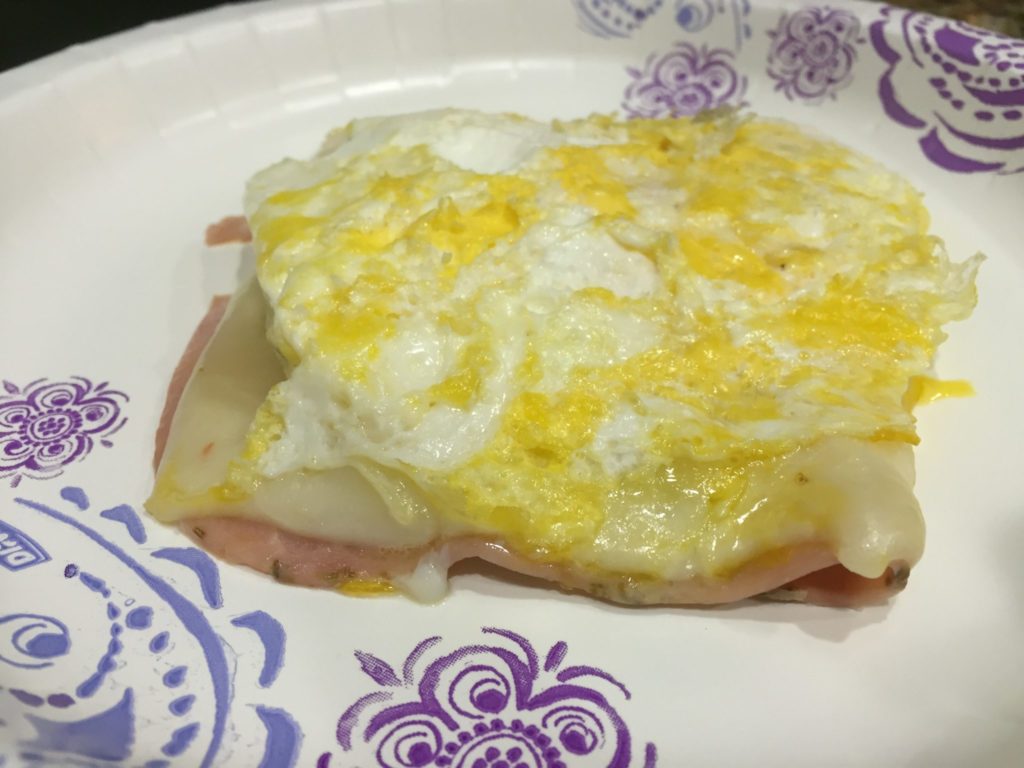 I am crazy about this mushroom soup, and it can't get any easier than using Trader Joe's frozen mushroom blend. I mean, I don't even have to butter my pan for this. While it is heating I throw together a PB-Banana open face sandwich for my kiddos. Start to finish, maybe 10 minutes? Then it's back to school!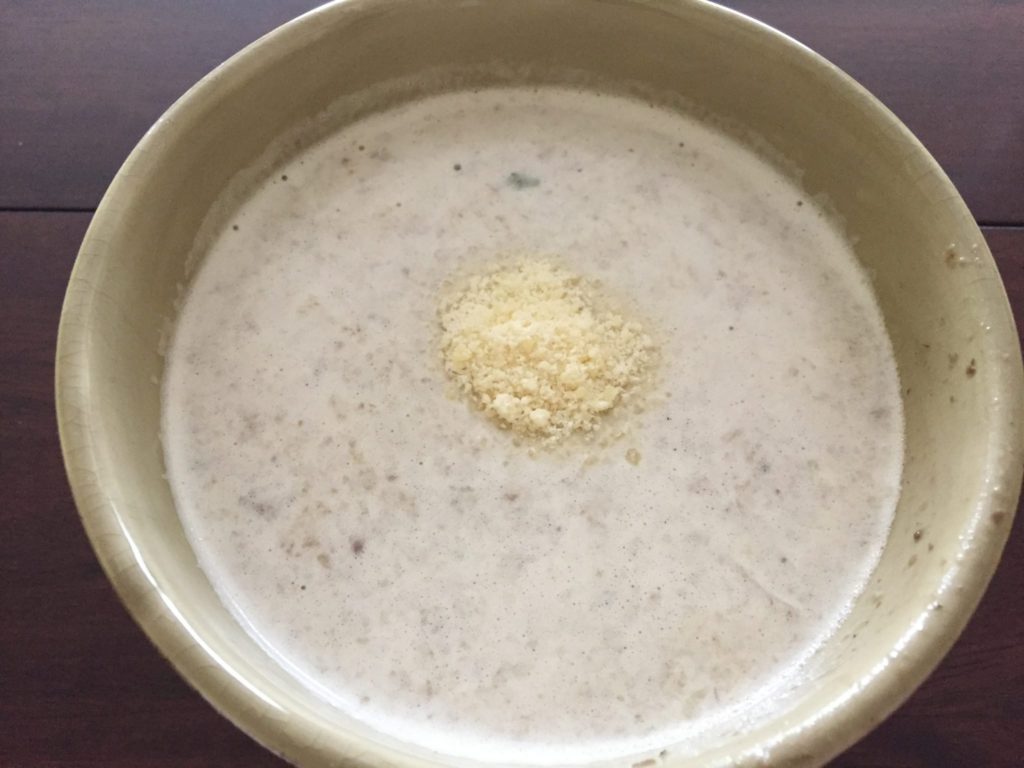 PB-Banana open face sandwiches are a go to for my kids lunches now that they are homeschooled. People ask me if I have to prepare two separate meals on this plan. I really don't usually, especially at night. I don't mind making the kids something different for lunch if I'm making something quick for myself like when I'm making mushroom soup, because even my 24-year-old daughter and my husband would prefer PB-Banana LOL I don't know why they don't like mushrooms, I love them, but oh well, more for me. That's the beauty of the single serve recipes (there are 16 different recipes by the way). Click on the photo to see a playlist of my lunchbox inspirations for kiddos — not THM related, or click here.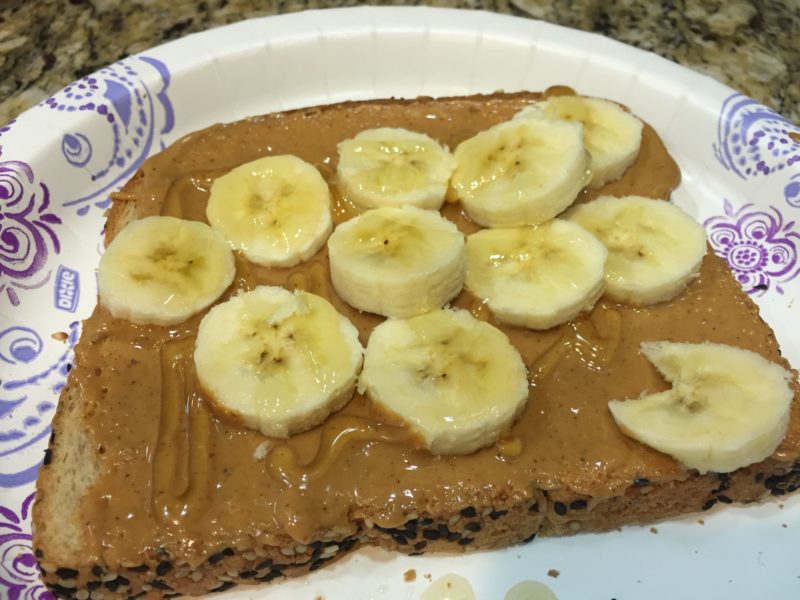 I've been really busy lately and I sometimes forget to eat my snacks or just prefer not to make the time for them, in those cases I will drink some collagen tea or a trimmy. I also keep boiled eggs in my fridge to grab if I need to eat some protein in between meals, so between that and my leftovers, I really didn't get hungry at all. I really liked doing the soups this week and think I will continue to incorporate the single-serve soups during the rest of the winter.
I made the BBQ Chicken and simply added the pre-cooked brown rice and a side of the Butter lettuce with a few cucumbers and tomatoes and a splash of Balsamic vinegar. Some of those things aren't shown in my video haul from Trader Joe's but things that I already had in my pantry from previous shopping trips.
This was my first time making the Papster Thighs, and I have to say the recipe was pretty delicious, but my kids all voted and agreed they liked my "heavenly chicken" recipe better. I made jalapeño cheese boats and the green beans were simply steamed and topped with Kerrygold butter. YUM!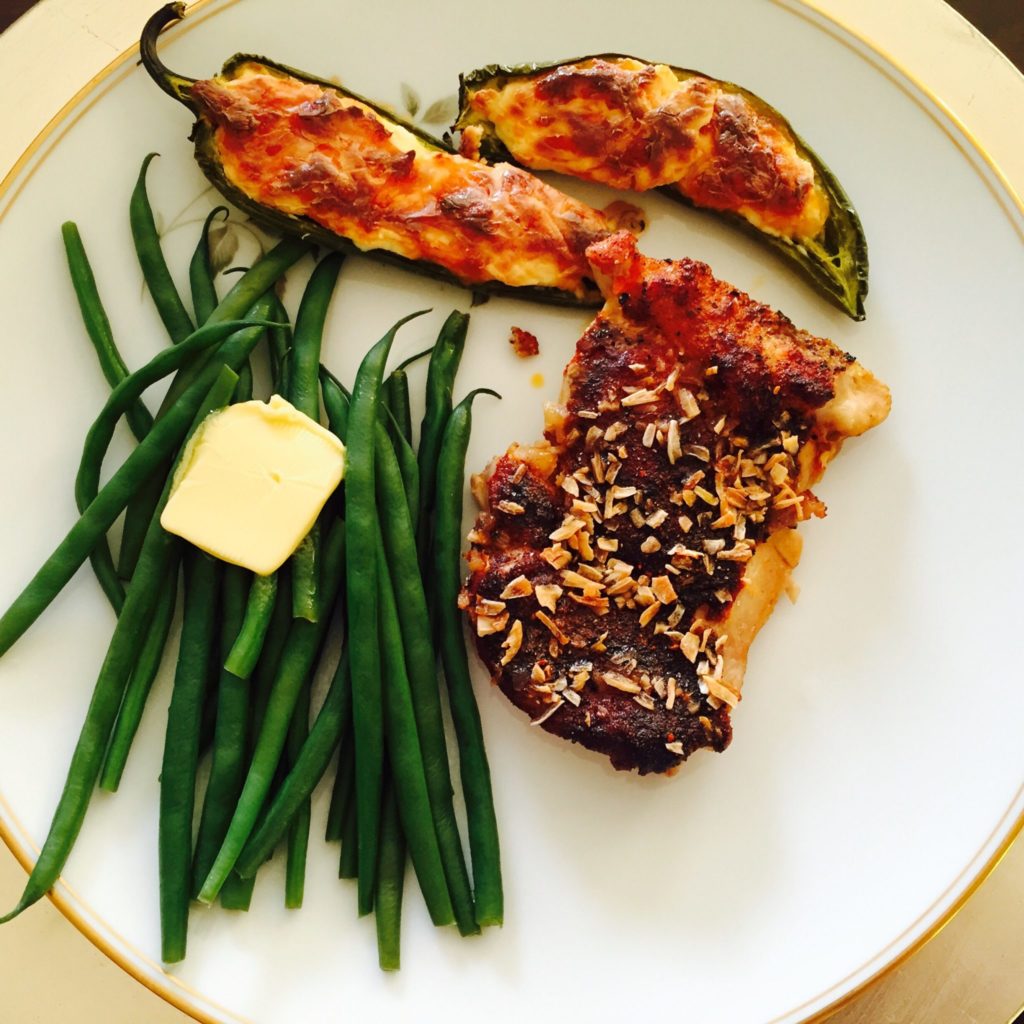 Also, wanted to mention that this plan can be done very easily without special ingredients. That is one of the only real complaints I have ever heard about the THM plan, is the inclusion of "special ingredients" on a daily basis. Truly, you can so easily do this plan without special ingredients or on a tight budget. So, please don't let that keep you from having success on this plan. A simple plate of eggs and avocados is probably my most favorite breakfast for when I am in a super big hurry, and what I would make every single day if my kids didn't tire of eating eggs. I try to mix it up so no one gets tired of eggs (or oatmeal) even though I could happily eat oatmeal every day.
If, however, you want to make some meals with special ingredients, you can add just a few that will really expand your menu. For example, the first ingredient I suggest on my Priority List is a sweetener. That's because so many of us have a sweet tooth and need to satisfy that craving. I don't often have sweets cravings anymore… after being off sugar for so long it just loses it's hold over you eventually. When I want to mix up something different, I bake a couple of little Volcano Mudslide Muffins in a Mug (or in a Ramekin for me cause I don't do microwaves) real quick. Here's a photo of my single recipe that I divided between two Ramekins… I WAS going to add Raspberries and a little cream, but got overzealous and ate them before I remembered to do that! haha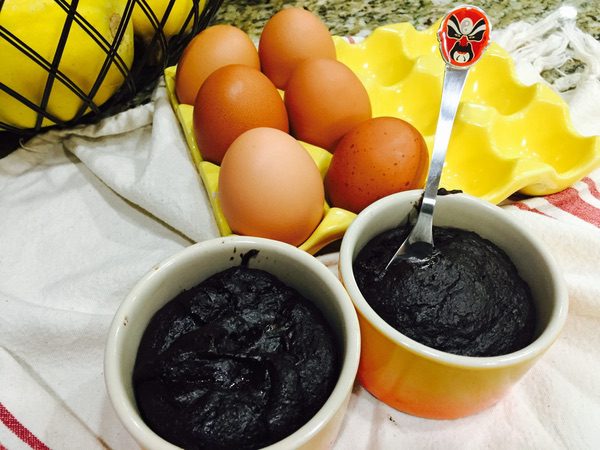 These looks so dark, but they're just chocolatey… if you find them on sale, you can even add some Lily's mini dark chocolate baking chips sweetened with stevia… unless you're in a hurry and eat them all up before you remember…Zapple crumble tastes better and is easier with Trader Joe's baby zucchini. I substituted my own mix for the "baking blend" just to see how it would taste.
It was pretty good, but my kids said they could taste the "stevia" taste. I think if I had used Gentle Sweet instead of straight stevia it would not have been noticeable, but I wanted to make it with only stuff available at Trader Joe's. What would you like me to make next?