Last Updated on June 29, 2022 by Rebecca Huff
Being proactive about minimizing age related muscle loss is a good plan. There are several reasons we might want to make a plan to help reduce the amount of muscle wasting we experience. One is that "physically inactive people can lose as much as 3% to 5% of their muscle mass each decade after age 30. Even if you are active, you'll still have some muscle loss."
So, what are some of the ways we can go about preventing muscle wasting as much as possible?
Avoiding Insulin Resistance
Avoiding metabolic syndrome is something that we actively work on, for our health, to prevent diabetes and muscle wasting.
Understanding the cellular mechanisms of insulin resistance helps us choose more effective therapeutic interventions for the treatment and prevention of prediabetes and type 2 diabetes. The Insulin Resistance Diet Protocol 
The older we get, the more diligent we must be about maintaining healthy muscles. Insulin sensitivity is a crucial factor when it comes to preserving and building muscle. Muscle wasting happens when insulin receptors lose their sensitivity.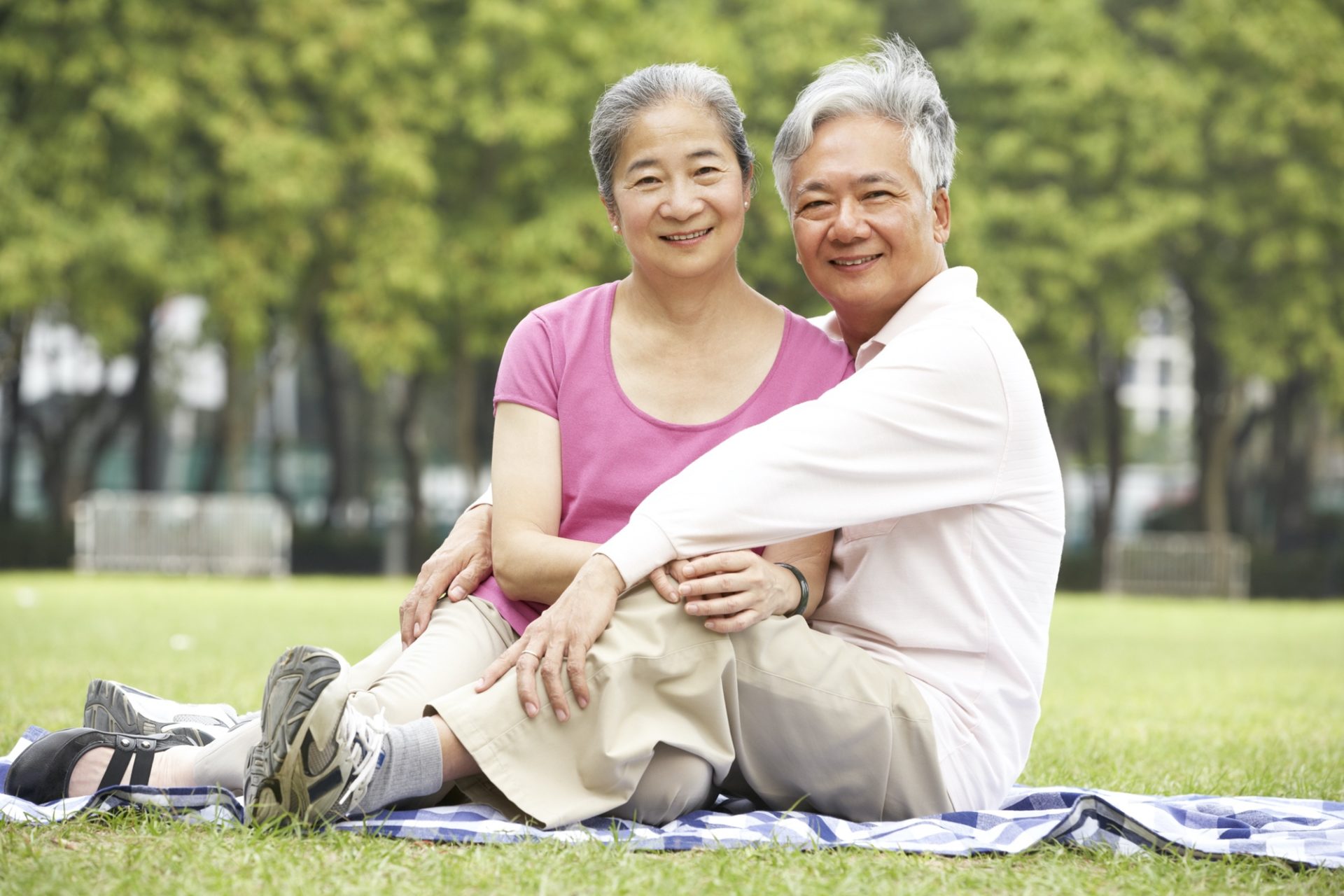 People who eat healthily but have digestive problems can sometimes experience malnutrition. The signs may take a while to appear and they are often easily overlooked.
Feeling drowsy after meals
Chronic bad breath
Strong smelling sweat
Chronic diarrhea after any meal
Bloating directly after eating
If I eat in a hurry, on the go or forget to take my digestive enzyme supplement, my digestion suffers. Years ago, my doctor discovered that my body often doesn't produce enough stomach acid, and my digestion needs some help. Slow digestion can be a problem that results in malnutrition, which can also lead to muscle wasting.
As we get older, we have to work harder to maintain muscle. "Muscle mass decreases approximately 3–8% per decade after the age of 30 and this rate of decline is even higher after the age of 60″
Taking the right supplements
I received products from Naked Nutrition in exchange for an honest review. As always, I will never recommend products unless I find them to be of exceptionally high quality.
Amino Acids
Out of the twenty amino acids that make up all of the many proteins, nine the human body does not produce and therefore need to come from food. Three of these nine essential amino acids form a chemical structure, called Branched Chain Amino Acids, which we find in protein-rich foods.
These three amino acids are:
Leucine
Isoleucine
Valine
Foods that contain BCAAs include
eggs
meat
dairy
beans
lentils
tofu
some grains
Getting enough BCAAs – why you might want to supplement
It's not uncommon for athletes to use BCAAs to stimulate muscle growth naturally. In addition to muscle growth, BCAAs may help decrease exercise-related muscle soreness and speed up recovery time. That is because BCAAs can reduce muscle damage according to studies.
Fatigue and exhaustion from exercise may improve with the addition of BCAAs. In fact, some doctors suggest BCAAs for people who experience chronic fatigue.
While exercising, muscles use BCAAs resulting in a decrease in the bloodstream. A result of this decrease is the release of tryptophan, which converts to serotonin, which then causes fatigue.
BCAA supplementation can improve the rate at which you tire during exercise and also contribute to improved mental focus and faster response time. (1,2)
Taking BCAA supplements has helped me to stick to my exercise routine due to quicker recovery and less fatigue. Overall, taking BCAAs has reduced my fatigue levels, even when not exercising.
"BCAA supplementation before and after exercise has beneficial effects for decreasing exercise-induced muscle damage and promoting muscle-protein synthesis; this suggests the possibility that BCAAs are a useful supplement in relation to exercise and sports.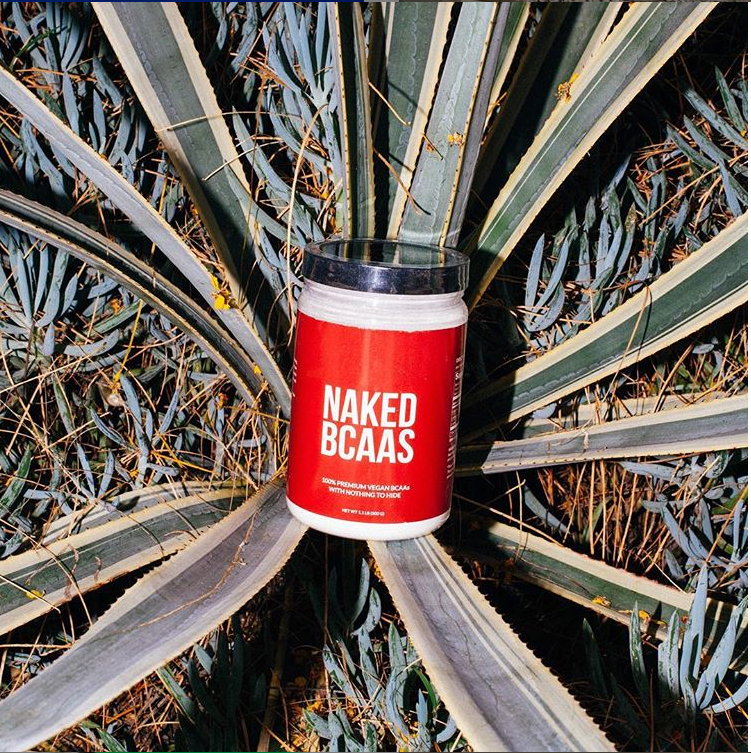 What are the benefits of Collagen?
Collagen is the most abundant protein in your body and a major component of connective tissues in tendons, ligaments, skin, and muscles. Consuming Collagen provides health benefits including joint health, youthful skin, healthy hair, protecting cartilage and bones, and workout recovery.*
Scientists recommend getting 25-30 grams of protein at each meal. That's not always easy for me to do at breakfast. To up my protein, I've been using Collagen in my coffee each morning for years.
The brand I am currently using is Naked Nutrition's hydrolyzed collagen powder, which I recently received for review. I was happy to find that the collagen source is European cows that are pasture-raised. Naked Nutrition Collagen has no additives, so literally one ingredient.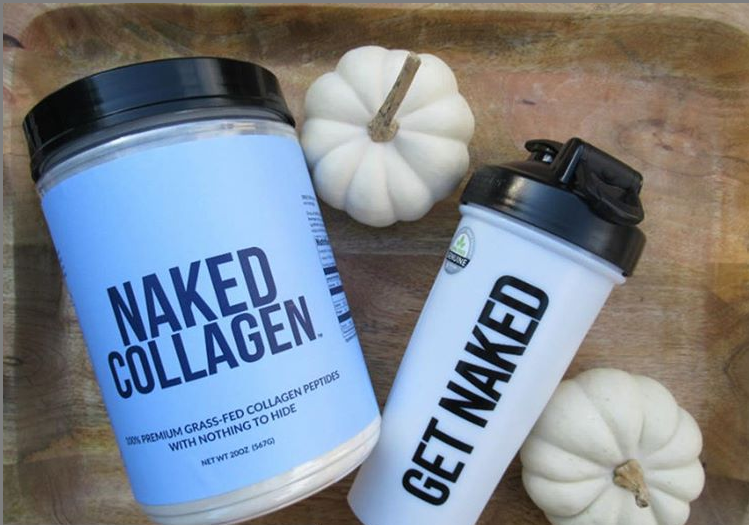 The powder is soluble and tasteless, so it works in hot beverages like coffee, as well as cold drinks such as smoothies or juice. Adding it to my coffee gives me an additional 9 grams of protein each morning.
Coffee, juices, smoothies, lemonade, gazpacho are just a few of the things to which I have added Collagen powder.
The collagen peptides powder is GMO-Free, Dairy-Free, Soy Free, Gluten-Free, Growth Hormone Free, with no rBGH or rBST and is Paleo and Keto Friendly.
Consistent Exercise
Strength training is not just for bodybuilders. Adults of any age will benefit from weight training. Benefits include increasing the body's production of growth hormones as well as preventing dementia.
Exercise alone does not completely prevent sarcopenia, so inactivity is not the sole cause. This is why it is important to combine exercise with a proper diet, good sleep hygiene and choosing the right supplements.(3)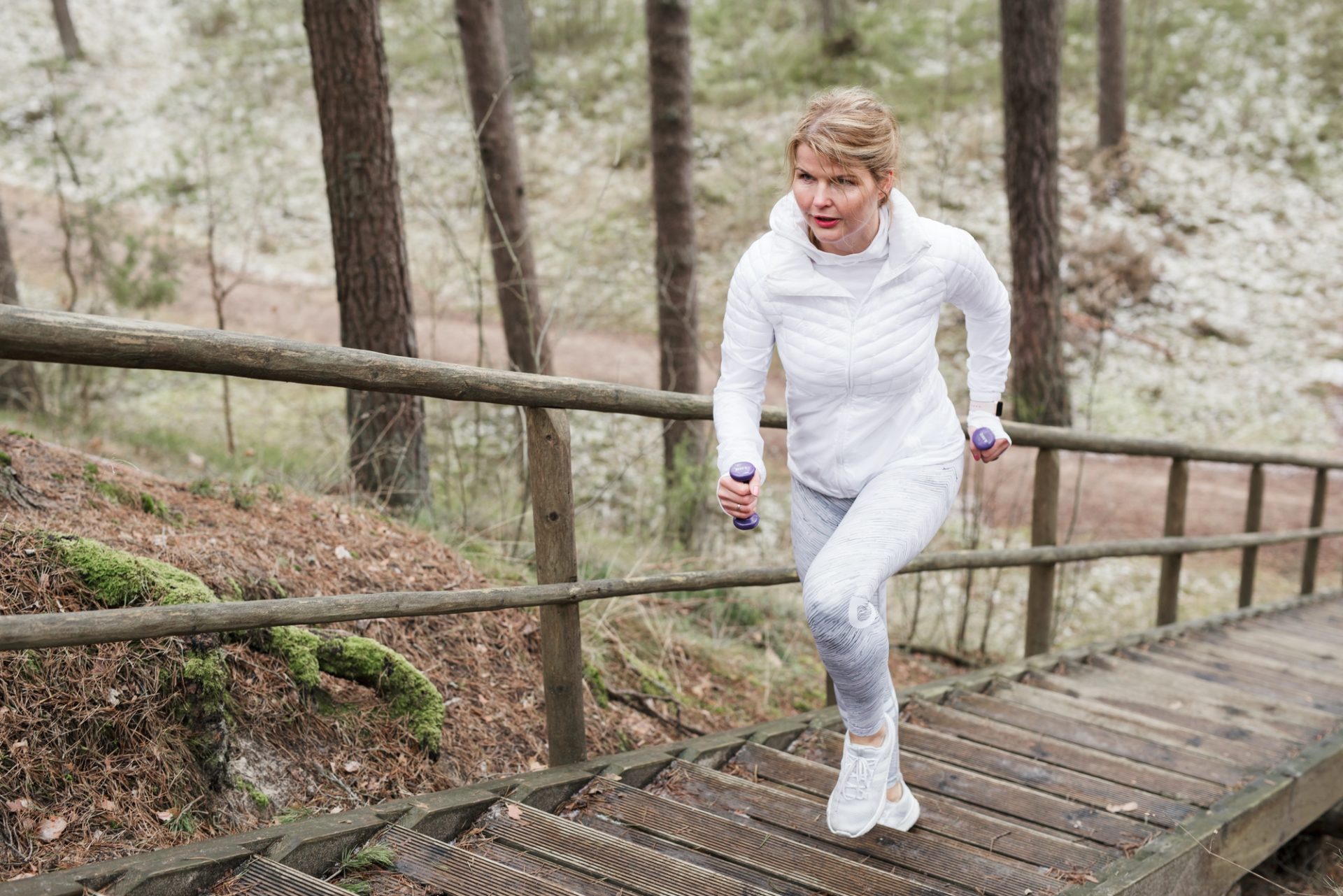 Super-slow weight training is ideal for middle-aged people.
By slowing your movements down, it turns your weight-training session into high-intensity exercise. The super-slow movement allows your muscle, at the microscopic level, to access the maximum number of cross-bridges between the protein filaments that produce movements in the muscle.

This is a beneficial and safe way to incorporate high-intensity exercise into your workouts even if you're older and have trouble getting around. You only need about 12 to 15 minutes of super-slow strength training once a week to achieve the same human growth hormone (HGH) production as you would from 20 minutes of Peak Fitness sprints.

The fact that super-slow weight training gives you an excellent boost in human growth hormone (HGH), otherwise known as the "fitness hormone," is another reason why it's so beneficial if you're older."
So, this is part of our plan to head into our golden years with health and longevity in mind. We are incorporating these and other steps to Prevent Muscle Loss and Reduce Chronic Fatigue.
* These statements have not been evaluated by the Food and Drug Administration. This product is not intended to diagnose, treat, cure, or prevent any disease.
**Branched Chain Amino Acids. All nutritional values are verified by independent third-party testing.
***The information provided by ThatOrganicMom, LLC ("we," "us" or "our") on www.thatorganicmom.com (the "Site") and our mobile application is for general informational purposes only. All information on the Site and our mobile application is provided in good faith, however, we make no representation or warranty of any kind, express or implied, regarding the accuracy, adequacy, validity, reliability, availability or completeness of any information on the Site or our mobile application. UNDER NO CIRCUMSTANCE SHALL WE HAVE ANY LIABILITY TO YOU FOR ANY LOSS OR DAMAGE OF ANY KIND INCURRED AS A RESULT OF THE USE OF THE SITE OR OUR MOBILE APPLICATION OR RELIANCE ON ANY INFORMATION PROVIDED ON THE SITE AND OUR MOBILE APPLICATION. YOUR USE OF THE SITE AND OUR MOBILE APPLICATION AND YOUR RELIANCE ON ANY INFORMATION ON THE SITE AND OUR MOBILE APPLICATION IS SOLELY AT YOUR OWN RISK.
Sources:
1,2 –
https://www.ncbi.nlm.nih.gov/pubmed/9124069
https://www.ncbi.nlm.nih.gov/pubmed/22050133
https://nkdnutrition.com/products/collagen-peptides-powder
3 –
https://www.ncbi.nlm.nih.gov/pmc/articles/PMC2563720/