Last Updated on June 29, 2022 by Rebecca Huff
Could rosacea be caused by liver congestion or is it a sign of a weak immune system? I intended to find out.
Rosacea and Liver Congestion
As a teenager I had flawless skin, I never really thought much about it. I didn't have a beauty routine to speak of unless you counted applying mascara on the school bus so my dad wouldn't see it! Throughout my 20's and 30's my skin was still great, no problems at all.
However, when I hit my 40's something happened. I started to have terribly dry skin in the winter. So bad that my cheeks would itch and burn if I went outside. It seemed to get worse each year no matter what expensive face wash and creams I used.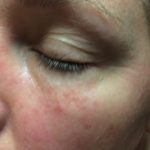 I recently went to see a dermatologist because my red patchy itchy stinging burning skin on my face was driving me crazy, not to mention the mental torture I was going through from looking at my skin in the mirror! My once flawless skin was now red and splotchy, it hurt and it looked terrible.
I was at my wit's end with trying various facial care routines. I'd tried about half a dozen different regiments, expensive ones. Nothing really seemed to help. I would go to bed with dry flaky skin on my cheeks and across my nose; I'd slather on heavy cream, coconut oil, olive oil, jojoba oil, argan oil, and pretty much anything I had heard of with hopes of a cure!
As the dermatologist confirmed my suspicion that perhaps I had developed Rosacea, the wheels in my head were already turning… go home and research. Not until his highly trained staff attempted to sell me about $500 worth of "pharmaceutical grade" skincare products. No thanks!!
What causes problem skin conditions like rosacea?
That's when I began to really look into what CAUSES most skin conditions. I didn't want some expensive cream to put on it that would temporarily fix my skin. I wanted to know what was causing my skin to be this way. I had never had this condition on my face before and I knew there had to be an underlying cause. Everything I read pointed to a congested liver. Remember that the liver has to filter everything that goes into your body. If the liver is too congested to filter out all of the toxins, your skin and hair will show it.
I feel like I have eaten clean for many years, but I admit, I have had my moments here and there, I've had my share of drinks, gluten, dairy… Anytime you eat out, no matter how great the restaurant, you are eating unknown substances! If "everything in moderation" were true, I'd be the healthiest person on the planet. There IS no moderate amount of a toxic substance. Truly, you wouldn't let me put in just a pinch of arsenic, or mercury in something you watched me cook, right? So why eat a moderate amount of say, monosodium glutamate or even propylene glycol?
[Tweet "There IS no moderate amount of a toxic substance"]
Skin disorders such as eczema, psoriasis, dermatitis, or itchy skin are all symptoms of poor liver function. From what I have read, the skin condition is known as Rosacea and even acne can also be caused by an overworked liver.
Who gets Rosacea?
The typical person who suffers from Rosacea is in the 30-50 age group. It affects about 1 in every 20 Americans. Not surprisingly, this is about the age when the liver function begins to decline. Here are some other factors that could contribute to liver congestion and Rosacea: (taken from the Liverguru.com)
A diet high in unhealthy fats and poor quality animal fats. Avoid all foods containing any amount of trans fats or hydrogenated oils. Also, if you consume a lot of dairy products or meats, try to buy organic whenever possible. Farm-factory meats that we buy at the supermarket often contain hormones and drugs fed to the animals, who also consume a diet high in grains which is not a natural diet for these animals. If you don't have access to organic meats just try to cut back.
Food allergies. Dairy allergies are quite common and so are allergies to nuts, wheat, eggs, soy, and seafood. If you suspect any of these, eliminate them from your diet for a few weeks and see if you notice improvements.
Low fiber diets.– Definitely add more vegetables, fruits, nuts, and sprouts to your diet because they not only help convert food into nutrients that are beneficial to the skin and circulatory system, these all contain an abundance of fiber. The liver loves high fiber diets!
Constipation. A diet high in fiber will help with constipation. Also, flax oil is known to keep bowels freely moving. And make sure you are consuming plenty of pure water which always benefits the digestive tract.
Low levels of digestive enzymes. Eating more live, fresh foods will help with this and if necessary you can also consider taking a digestive enzyme supplement.
Imbalance of good and bad bacteria in the gut. The overgrowth of bad bacteria in the digestive tract may be an influencing factor for rosacea. Antibiotics can often destroy the good bacteria with the bad. It is always a good idea to consume probiotics, especially if you have been on antibiotics, steroids or other medications. By the way, too much sugar will also feed the bad bacteria.
Reaction to synthetic hormones. Your liver is in charge of hormones. If you are taking synthetic forms of hormones you are taxing your liver.
Any type of hormonal imbalance. Premenopausal and menopausal women need to put great importance upon taking care of their liver. A healthy liver can help women keep skin looking younger and healthier.
Nutritional deficiencies. If you can't get enough nutrients in your natural diet (which is extremely common today), you should supplement with good multivitamins.
Smoking. The only way to remedy this one is to stop smoking.
Stressful lifestyles. Stress is taxing on the liver and skin.
Symptoms Your Liver Isn't Functioning Optimally
If you have recently noticed any of the symptoms mentioned below, you could be suffering from impaired liver function. It is particularly important to consider these symptoms if you identify with one or more of the risk factors mentioned above.
Bloating and gas
Acid reflux and heartburn
Constipation
Skin and/or eyes that are yellowish (a symptom of jaundice)
Inability to lose weight
High blood pressure
Moodiness, anxiousness, or depression
Dark urine
Rosacea
Chronic fatigue
Excessive sweating
Bruise easily
Poor appetite
Fortunately, you can improve your liver's functioning. Through a thorough cleanse, you can start to feel better in a matter of a couple of weeks.
My clean liver game plan:
Step One – For 7 days: eat kale, cabbage, lettuce, cauliflower, broccoli, Brussels sprouts, citrus fruits, asparagus, beets, and celery. Avoid any processed foods, and eat free-range organic meats, refined carbohydrates, and gluten sparingly. This preparation will help facilitate the cleanse. So basically a predominantly vegetable-based diet for seven days.

Remove toxic foods
Drink raw vegetable juices
Load up on potassium-rich foods
Take coffee enemas
Supplement with dandelion root, turmeric, and milk thistle
Take liver tablets

Step Two – During these 7 days also drink this beverage each day :



INGREDIENTS:

Blend all ingredients together

Step Three – On Day 8 consume 72 ounces of this drink, plus an additional 72 ounces of water (I know, that's a lot of liquid…hope it's on a day off!)

Dilute your cranberry juice with a ratio of 3 parts water, to 1 part cranberry juice.
Add 1 teaspoon of nutmeg, ginger, and cinnamon into a tea infuser and let steep in simmering water for 20 minutes.
Allow cooling to room temperature.
Add the juice of 3 oranges and 3 lemons and stir. If the mixture is too tart, sweeten with your favorite all-natural sweetener.
Sip throughout the day
Please see Dr. Axe's original post HERE for complete instructions!
Other things that helped my skin:
As soon as I wake up I drink a cup of warm water with the juice of one lemon. Then, I cut my coffee consumption down to only one cup per day, and I do not add dairy or sugar; only 1-2 tablespoons of organic extra virgin coconut oil.
I know it sounds cliche but try to reduce stress as much as possible. Let things go, get out in nature, go to bed early, relax as much as possible. By relaxing, I don't mean sit around watching TV, I just mean do things that are relaxing for you.
I found that exercise would cause my Rosacea to flare up, but I'm not quitting exercise, as I feel it would make me more unhealthy in the long run. I have reduced the time I spend in the sauna, however!
The dermatologist also told me to stay out of the sun, however, being a person who already suffers from low Vitamin D, I am not planning to do that. Actually, I am planning to spend more time in the sun. Obviously, I avoid getting a sunburn.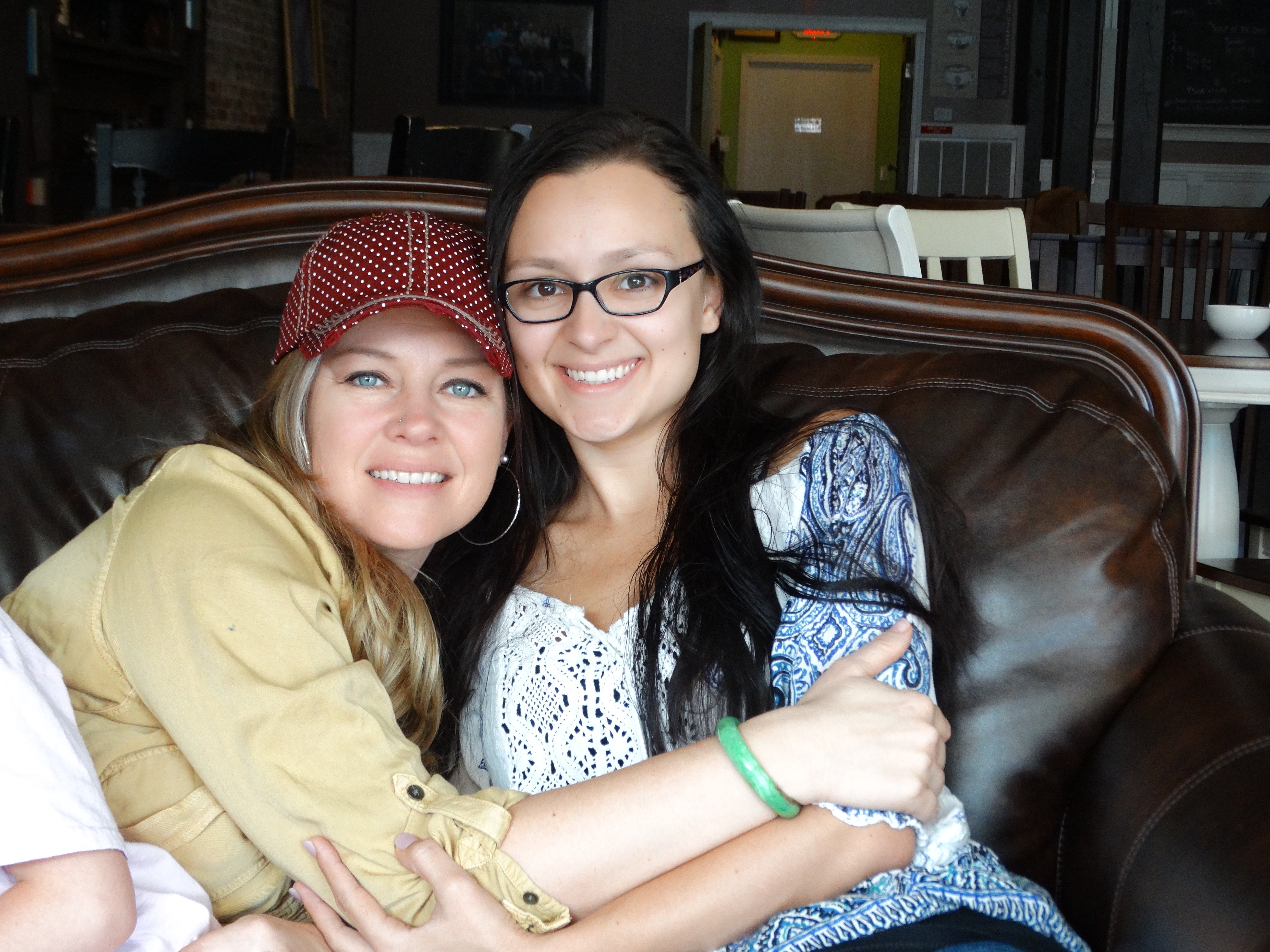 UPDATE 2016 My skin looks great when I implement my protocol! I rarely have the flaky dry itchy patches that I once had and the redness is gone. Below is a recent picture of me (on left with hat) wearing only mascara and eyeliner. No redness! See more below.
I will update again after the winter but I feel like my skin has taken a turn for the better! Here's a picture of my skin with my mom on my birthday. Only mascara and eyeliner again. I mean, I know I have some wrinkles (I am forty-five!!) but the redness is gone.
2017 update: I had one really bad flare up this year that sent me to the Dermatologist. Since the prescriptions they give me usually are out of my budget range (typically around $500/month) it's actually pointless for me to go. Following the ketogenic lifestyle and doing the ultimate beauty routine has helped me so much. In addition, when I feel my face getting "hot" I immediately put a cold face pack on. That seems to help prevent flare-ups too.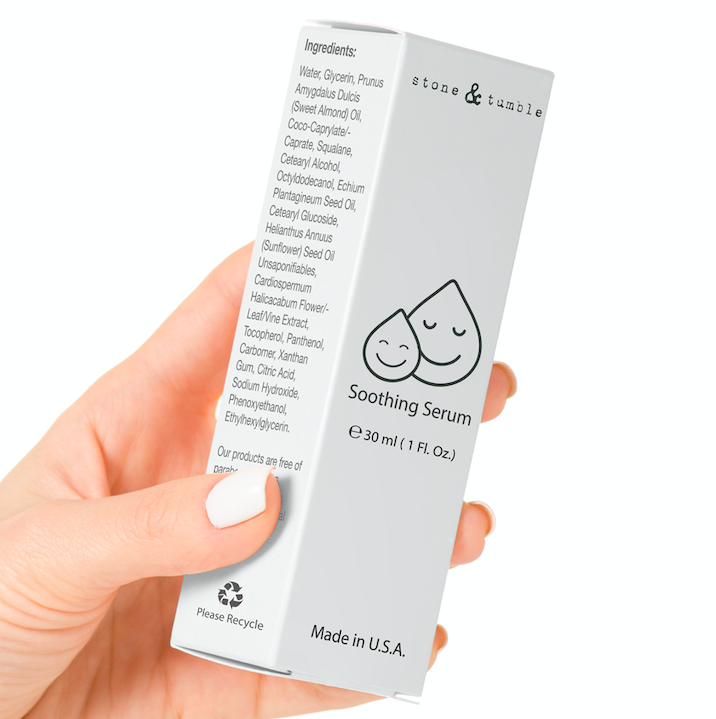 2020 update: Over the past year, I have had elevated ALT levels (liver enzymes) and I'm doing a Liver Detox right now, which I could possibly add as a post later. I'm also experimenting with using Stone & Tumble Soothing Serum, which has Cardiospermum, Echium plantagineum, Sweet Almond, and Sunflower Seed oil help heal and repair skin.
I discovered that Brianna, the founder and CEO of Stone & Tumble, always had fairly nice skin, but when she reached the height of her career, along with all stressors that go with it, all that changed. Her skin suddenly "freaked out" and she was left with cystic hormonal acne, rosacea, dryness, and hyperpigmentation to name a few.
Desperate to find a solution, she spent thousands of dollars on over the counter products and prescription medications that ended up doing more harm than good. After research, she found that the ingredients were not helping to heal, but causing real damage to her skin. From this, she made it her mission to create an all-encompassing product with natural ingredients to help heal and repair skin.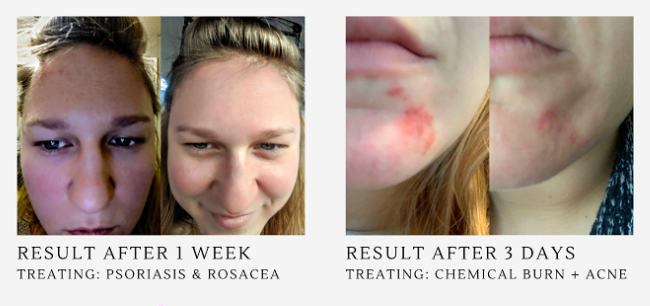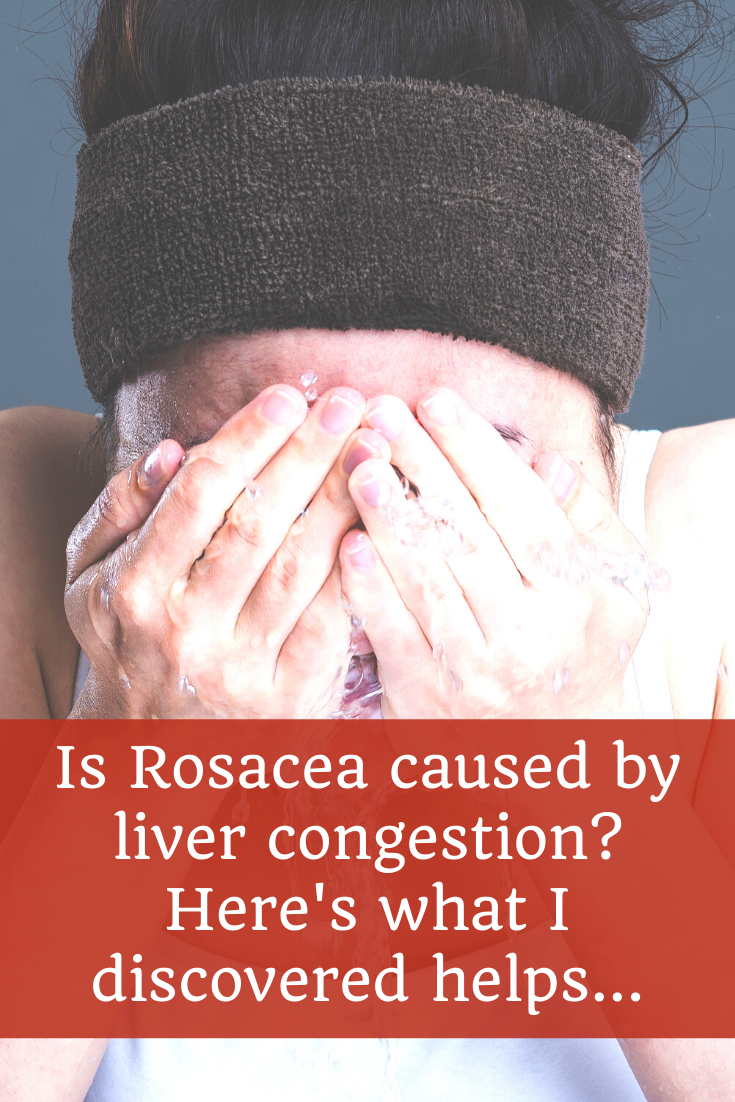 With the help of scientists and board-certified dermatologists she set out to work with skincare labs that had maximum certifications such as FDA registered, cGMP Compliant, and ISO 22716 Certifications, and is how Stone & Tumble's Soothing Serum was born.