Last Updated on August 10, 2022 by Rebecca Huff
Five things I do every morning that help me feel like I'm taking better care of myself, and set me up for a good day.
In the past, I would wake up early to get in some alone time. I've always been a morning person. If you're not a morning person, you may want a shorter morning routine.
But, if you have anxiety, you may see an improvement from establishing routines. My experience with anxiety led me to create a morning routine that increases the odds of a good day.
The Five Things I Do Each Morning
My five things may not be your jam, but hopefully they'll inspire you to choose a handful of things that will help you start every day off right. If you currently just wake up and do whatever with no routine or plan, start with just one new habit.
After you get in the habit of doing that one thing, add another. Do this until you have your ideal routine. Before you know it, your healthy morning routine will be second nature.
Okay, here's my morning ritual:
Hydrate
Drink a full glass of water. For years I've carried a glass bottle or jar full of water to my bedroom at night. I don't drink more than a few sips before bed. In the morning is when I drink this water.
Recently, my daughter bought a large stainless steel water bottle for me to keep my ice water nice and cool. I bring it into my room at bedtime and keep it on my nightstand. The ice is still frozen the following day when I get in my sauna! (More on that in a minute.)
Why does drinking water first thing contribute to a great morning? All night, you've gone without water, so if you were dehydrated the day before, you're even more so now. Hydrating will allow your body to function properly the rest of the day.
Drinking water helps all your bodily systems work correctly. That is why, the moment my eyes open, I sit up and hydrate. I notice a big difference when I remember to drink my water. Drinking a full glass of water in the morning jump-starts your metabolism. Water flushes out toxins your body has been working to clear overnight, and hydrates you.
Make the Bed
You've likely watched videos about how making your bed starts the day on a positive note. That's because it gives you a sense of accomplishment with a tiny bit of effort. Also, this releases the feel-good neurotransmitters dopamine and endorphins.
Clean rooms make most people feel happy. One of the best ways to make a bedroom look clean is to make the bed.
Making my bed right when I get out of it is easier than doing it later in the day. Before I even get out from under the covers, I pull them up and straighten them a bit, which makes finishing up faster.
My children have asked me why I make up my bed each day when I'm going to mess it up again that night. Other than it looks better, I've tried to think of an answer.
I thought back to when the habit started. My teen years are the only time I remember not making my bed in the morning. That means the habit must have started during my military days.
Drink Coffee
To be completely truthful, I start looking forward to a cup of coffee before I go to bed each night. Usually, the last thing my husband and I say to each other is, "see you at coffee."
You might think I drink coffee to improve my energy levels, but that's not why. When I wake up, I feel energetic. My coffee consumption is for my health. Yes, that's right. I drink coffee for the health benefits.
There are studies on both sides of the fence about coffee. In the past, many would say it was a bad habit. Yet, research shows that coffee has many health benefits. When brewed using an unbleached paper filter, it is better for you than drinking no coffee at all. That is a scientific fact, my friend.
Unless you are pregnant, breastfeeding, or have a medical condition, consider coffee. You may benefit from drinking about three cups of black coffee each day. Freshly brewed, of course. For years, I have been drinking about two cups each morning with a splash of heavy cream or black. No sugar.
Later in the day, I drink herbal or green tea, lemon water, or plain ole iced water. Rarely do I drink coffee after breakfast or later in the day. Coffee can keep you awake at night, so if you have insomnia, consider this. If you aren't sleeping well at night, the next day is less likely to start right.
We enjoy our first cup of coffee on the porch. The second cup with a good breakfast. Eating a protein-rich breakfast contributes to a good morning and a great day. It is part of a good morning routine for many people. Some would say breakfast is the most important meal of the day, and if you drink coffee, it's especially true.
Read the many health benefits of coffee or watch with the captions on here.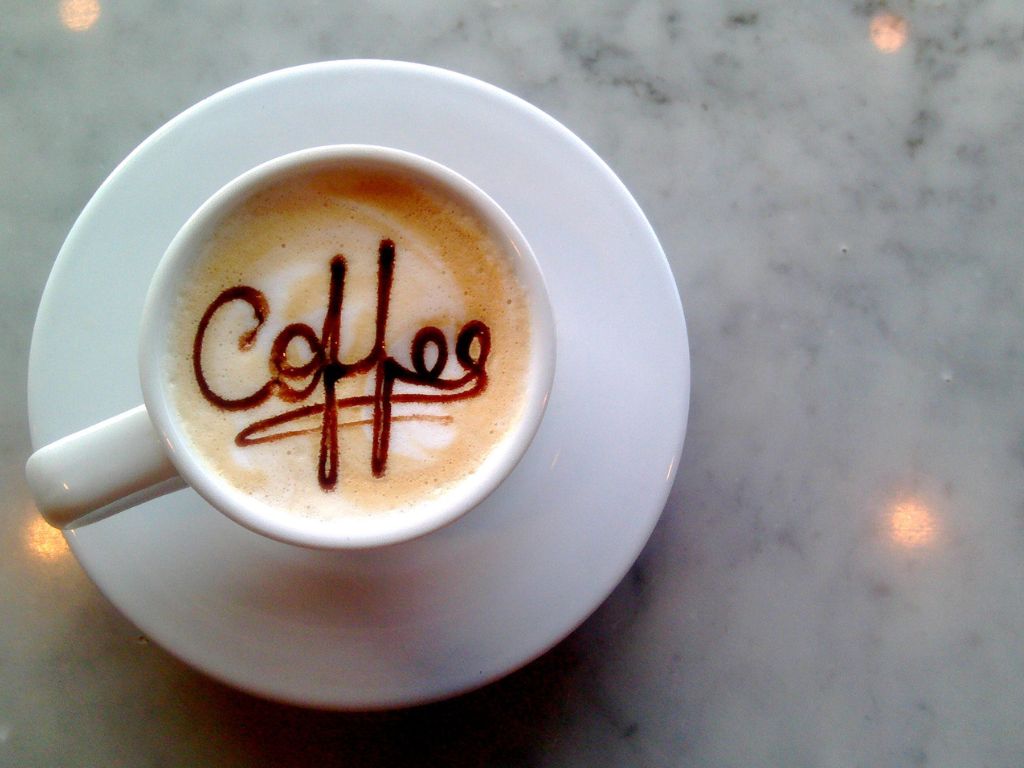 Take Supplements With My Breakfast
Before my husband heads to work, I cook a healthy breakfast. We eat a nutrient-dense meal together and take some supplements.
I cycle through a few different medicinal mushroom supplements. Which one depends on what my current needs may be. You can discover the medicinal mushroom that fits your needs in this article.
Low Vitamin D levels can contribute to depression and disease. Past labs have shown my vitamin D levels tend to dip in the winter. So, depending on my latest labs, I may take a Vitamin D supplement.
With every meal I take some enzymes to help aid my digestion. Many people with symptoms lead them to believe they have too much stomach acid. In reality, the opposite is true.
Low stomach acid mimics overproduction, but your body needs stomach acid, so it's crucial to find out. Signs of low stomach acid may include:
Bloating
Indigestion
Constipation
IBS-like symptoms
Acid reflux
Heartburn
Nutrient Deficiency
Part of my breakfast and supplement routine includes taking HMOs. This has also contributed to better digestion. Essential for those with food intolerances. Read more here, or listen to this podcast episode to learn more.
Contribute To My Health
Even if you work full time, try to incorporate some morning habits that contribute to your health. You might consider taking a shower in cold water. Doing this will not take more time than you would normally spend to get ready. Yet, a cold shower will contribute to your health in many ways.
Here's what I do.
A few years ago, I got a portable infrared sauna. Here's why.
Each day, I sit in the sauna until I have been sweating for at least 5 minutes. It often takes 15 minutes before I start to sweat, so my total time in the sauna varies from 20 to 30 minutes. When I first started using it, forty-five minutes would pass before I could sweat.
Right when I go into my sauna, I do a quick skin brush. Skin brushing is good for
circulation
moving the lymph in the right direction
waking up the skin
removing dead skin cells
reducing cellulite, and more
Read this article about dry skin brushing to see if it may benefit you.
After dry brushing, I sweat it out in the sauna.
Once I leave the sauna, I take a 5-10 minute cold shower. Cold showers have a ton of health benefits. You'll be surprised at how beneficial cold showers are to the rest of your day.
Read this article about the perks of taking cold showers or watch this video by Dr. Berg to understand
After these five things contribute to a great morning, I'm ready to take on the day! While these habits start my day right, other habits almost guarantee to make it a rough day.
What I Avoid That Gets My Day Off To A Good Start
Your thoughts contribute to your energy levels. If you are feeling down and out, your energy will follow. That's why getting as many positives early in the day as possible is essential.
I don't use an alarm clock to wake up – That's right. I do not set an alarm clock to wake up, and if I did, I would make sure it did not have a snooze button. Hitting the snooze button is a sure-fire way to ruin the rest of the day. Don't do it. Train yourself to get up the first time using an alarm clock. (Try not to!)
No mindless scroll through social media. There's nothing wrong with social media. Indeed, it has a time and a place. It's not a great way to start your day. Save it for when you are standing in line, stuck in a doctor's waiting room, or can't do anything else. Not to mention, if you skip scrolling social media, you'll have enough time to do something that contributes to your well-being.
Other Suggestions for Starting Your Day Off Right
Practicing healthy habits is always a great idea. Doing them first thing in the morning and at the end of your day will go a long way towards a healthy lifestyle. Here are some other habits that you might incorporate into your daily routines.
Listen to music that makes you feel good – create a playlist and make a shortcut on your phone or tell your Alexa to play it
Take a short walk
Sit outside in the morning sun
Read one page of an uplifting book such as
Plan your day the night before (this way you know what you're going to do and are more likely to get those things done)
Choose some of these Happiness Hacks
Take a few deep breaths to fill your lungs with air and flood your body with oxygen
Repeat your favorite affirmations
Hug a loved one
Create a skincare ritual
You can also create a ritual like this for the end of the day to help you get ready for sleep.
What do you do in the morning to make your day go better? Add your suggestons in the comments of this video. I'd love to hear about how you start your day!