Podcast: Play in new window | Download
Subscribe: Apple Podcasts | Google Podcasts | RSS
Last Updated on November 7, 2022 by Rebecca Huff
Who doesn't love drinking coffee? I grew up making a cup for my Dad and I knew exactly how he liked it. My coffee buds (thats the taste buds reserved for coffee) have evolved over the years. I think I started out putting copious amounts of sugar in mine but that didn't last too long. For the most part, I've enjoyed my coffee pretty creamy.
I'm sharing my love for coffee today. In addition to its many energy boosting benefits, there are a multitude of health related ones. Keep reading.
If you are like me, you enjoy drinking coffee every morning. Perhaps, you don't even think about why you drink coffee anymore.
Let me remind you.
Coffee Benefits for Health
We drink that daily cup of Joe for its unique health benefits and because it tastes so good. Okay, that's the last time I'll call it a cup of Joe, I promise!
So what about a cup of coffee that gets our day started on the right foot?
The morning cup of coffee has an exhilaration about it which the cheering influence of the afternoon or evening cup of tea cannot be expected to reproduce.

Oliver Wendell Holmes Sr.
The answer can vary depending on the coffee beans, the roast, and what you put in it.
You may get conflicting information regarding whether or not drinking coffee has health benefits. Have no fear; I'm not about to suggest you reduce your coffee intake. I am all for drinking coffee daily.
Especially if you choose a coffee free of mycotoxins and other impurities, you'll want to drink just the right amount to get the health benefits, so you don't end up with negative side effects. You may feel jittery or experience an increase in heart rate from having too much caffeine.
When it comes to caffeine, a light roast bean contains virtually the same amount as a dark roast bean. For years, I believed the myth that light roast had more because less was burned off in the roasting process. However, darker roasted beans weigh less and are slightly larger.
So the only way to be sure to get the same amount of caffeine cup per cup is to go by weight, not volume.
Now, let's look at the research-backed benefits of drinking coffee. But before we move on, you can try Purity Coffee at 10% off with coupon code TOM10. Enjoy!
Scientifically Proven Health Benefits of Coffee
Yes, coffee has scientifically proven health benefits. While researching this article, I came across so many studies that I found it impossible to read even a fraction of them. I've limited the list of benefits to the ones with the most research.
But note that there are still more health benefits from drinking coffee than are listed in this article.
My top five favorite health benefits of drinking coffee are:
Drinking coffee can help you live longer.
Lowers the risk of cardiovascular disease
It May help lower the risk of metabolic syndrome and slow weight gain (Referring to black coffee, not drinks with added sugar, etc.)
The antioxidants in coffee may help you live a longer, healthier life.
Coffee consumption puts you in a better mood.
Coffee is the number one diet source of antioxidants in many countries including the United States, Italy, Spain, and Norway.
Other Potential Health Benefits of Coffee Consumption
Besides the fantastic energy boost, coffee has many other potential health benefits you'll want to consider.
Lowered Risk of Cardiovascular Disease
An increased coffee intake was associated with a significantly decreased risk of heart failure. Studies showed that people who drink three to five cups of coffee daily had a lower risk of heart disease than those who drink no coffee or more than five cups per day.
Coffee consumption was consistently associated with a lower risk of mortality from all causes of cardiovascular disease, coronary heart disease, and stroke in a non-linear relation, with summary estimates indicating the most significant reduction in relative risk at three cups a day. 1
One study showed that drinking seven cups of coffee lowered blood pressure by 9%, with an additional 1% decrease per cup beyond seven. (18)
What Do Antioxidants Do and Why Drinking Coffee Can Help You Live Longer
Coffee is the number one dietary source of antioxidants in many countries, including the United States, Italy, Spain, and Norway.
Phytochemicals are demonstrated to have antioxidant abilities not only in lab tests but also in human studies. "Most human studies show a similar reduction in cancer risk when looking at both regular and decaf coffee.
[Researchers and health officials]" observed a strong inverse association between coffee consumption and risk of lethal prostate cancer. The association appears to be related to non-caffeine components of coffee." (21)
There are thousands of phytochemicals found in coffee. One polyphenol, Chlorogenic Acid, has been shown to help with insulin sensitivity. Chlorogenic Acid may even help protect nerve cells from damaging stress. 5
This phytochemical gets converted to ferulic Acid and helps improve glutathione levels, lowering inflammation and the risk for metabolic syndrome and weight gain. 6
Longevity Benefits
Coffee is one of the top 6 foods highest in antioxidants on a per-serving basis. The antioxidant activity of coffee varies according to the degree of roasting.
The "Takayama study," by Michiyo Yamakawa and others, tracked over 31,500 people for more than 14 years. The results showed that even one cup of coffee was associated with a 16% lower risk of all-cause mortality and mortality from cardiovascular, infectious, and digestive diseases. Subjects who drank 2-3 cups of coffee a day showed the highest results at 19% lower risk.
It doesn't have to be caffeinated coffee, either. This same study shows that decaffeinated coffee provides all the antioxidant benefits of regular coffee. Although to avoid other risks, you'll want to choose organic coffee, decaffeinated with a chemical-free natural water process that removes 99.9% of caffeine and retains high antioxidant and anti-inflammatory properties.
I choose decaf when I want to drink coffee after dinner or with a dessert. Purity Calm, for example, uses the Swiss Water Process to decaffeinate the coffee. Calm comes in at around 1.4 mg of caffeine per mug (made with 15 grams of ground coffee.) All decaf has a small amount of caffeine content, but it is minimal.
Regular and decaffeinated coffee lower the risk of endometrial and liver cancer. 14 Further, coffee appears to protect against liver disease. (20)
Lowers the Risk of Type 2 Diabetes
Consuming caffeine can increase blood sugar in the short term. However, long-term studies have shown habitual coffee drinkers have a lower risk of acquiring type 2 diabetes. 16
Over and over, studies have shown that drinking coffee can make a life-changing difference in diabetes risk.
A study published by the American Diabetes Association shows a striking (60%) reduction in the risk of incident type 2 diabetes in coffee drinkers. A significantly reduced risk of diabetes among coffee drinkers is consistent with other recent cohort studies. 15
May Lower The Risk Of Parkinson's Disease
In one study, caffeine consumption was significantly associated with a lower risk of developing Parkinson's disease. (19) It may also reduce symptoms in those diagnosed with Parkinson's Disease.
Improved Mood and Reduced Instances of Depression and Suicide
Among the many reported central nervous system effects of long-term caffeine use is improvement in mood. The mood-boosting benefits are likely due to the improved delivery of dopamine.
A Prospective Study of Coffee Drinking and Suicide in Women suggests that coffee intake may lower the risk of suicide in women. More trials and studies would help confirm this prospective study. 3
Drinking coffee may contribute to a better mood due to the magnesium content. According to the USDA Nutrient Database, 8 oz of brewed coffee provides 7 mg of magnesium, and 1 oz of espresso offers 24 mg of magnesium.
Lowers the Risk of Alzheimer's Disease
Drinking three to five cups of coffee per day has been found to lower the risk of Alzheimer's disease by 65%.
Many studies show the risk of Alzheimer's disease is lower in those who regularly consume caffeine-containing coffee than in those who do not drink it. 10,11,12,13
Increased Energy Levels
You may drink coffee because it improves your energy levels. Many people find this to be true, and it has been scientifically proven.
Your liver breaks down the caffeine in coffee into three compounds that attach themselves to proteins that would typically receive adenosine (the chemical that makes you drowsy.) This diversion continues to take effect for about an hour after consumption. Still, it can remain in effect for up to six hours. That's why it can disrupt sleep if you have too much caffeine in the evening.
If you experience insomnia, try restricting your caffeine consumption to mornings only. (Including other non-coffee forms of caffeine, such as colas, energy drinks, gum, etc.)
Warnings About Coffee and Who Should Limit Caffeine Consumption
Pregnant women should consider limiting caffeine as it" crosses the human placenta, rapidly reaching a similar concentration in the fetus and mother." Research has shown that too much coffee can put a pregnancy at risk. Caffeine intake for women who plan to become pregnant and for women during gestation should not exceed 300 mg/day. 4
For Those Who Can't Drink coffee
You may have had a bad experience with coffee in the past that left you with the feeling that coffee isn't for you. Perhaps you love how it tastes but stopped drinking it because it didn't love you back?
Some people experience stomach upset or acid reflux.
First, are you adding sweeteners or syrups to the coffee that could be the culprit? If you add dairy, could it be related?
Black coffee from a high-quality source has so many perks!
This is an area where a lot of active research is still ongoing. Toxins found in lower quality or old coffee may be to blame. Research has mixed results on whether or not naturally occurring chemical compounds in coffee may stimulate gastric acid production. There are many variables, including genetics as well as the type of coffee.
Scientists have linked coffee drinking to enhanced colonic motor activity and gallbladder contraction. 8,9
It would be a shame to miss out on the protective effect coffee drinkers experience. If you avoid coffee because it doesn't seem to love you, consider trying Purity Coffee's "protect" medium roast coffee.
The bottom line for those who quit coffee:
You might want to give it another try. Choose a high standard, organic, confirmed toxin-free, medium-roasted coffee to make sure you are setting your stomach up for success.
This article is not medical advice. Of course, if your doctor gives you instructions to avoid regular coffee, you should follow their advice.
My Mold Free Coffee Recommendation
Yes, many coffee beans contain mold. So you want to look for mold-free coffee. Choose coffee beans that are single-origin, organic, roasted properly, and free of mold and mycotoxins.
Molds and mycotoxins are not the same; mycotoxins can be produced by certain molds. In other words, "these fungi will not produce mycotoxins unless it's the right variety of mold, coffee moisture levels become too high, and conditions in roastery warehouses are welcoming."
Years ago, my doctor recommended I switch to a mold-free coffee after my lab results showed that I had high levels of mold toxicity. Until this recommendation, I drank expensive coffee, maybe even organic coffee, but it was not certified mold-free.
The mycotoxins that contaminate many coffee beans are Ochratoxin and Aflatoxin. These mycotoxins are found in other crops besides coffee beans. For example, corn, peanut, and grape crops have tested positive for mycotoxins.
When it comes to coffee beans, my doctor recommended Purity Coffee. Their beans are certified organic and third-party tested to be free of aflatoxin b1 and other toxins. You can check out their test results right on their website.
The only way to avoid drinking OTA is to choose coffee that was never contaminated in the first place. That means only choosing coffee that is laboratory tested for OTA. Purity Coffee does not and will not purchase green coffee unless it is free of Ochratoxin and Aflatoxin.
To find out more, read Ochratoxin A: Coffee's Most Harmful Mycotoxin.
Coffee Subscription
I switched to USDA Organic Purity Coffee years ago, upon my doctors' recommendation. I've been subscribed to a 5lb bag monthly ever since. Not only does mycotoxin-free coffee taste better, but it also makes me feel better.
"It is inhumane, in my opinion, to force people who have a genuine medical need for coffee to wait in line behind people who apparently view it as some kind of recreational activity."

Dave Barry
Purity Coffee Review
As a coffee lover, I've given my fair share of voting dollars to the coffee industry. I'd even visited local roasters!
Purity Coffee Company impressed me from the start because it was doctor-recommended and also the company's back story.
Andrew Salisbury created Purity Coffee after researching whether it was hindering or helping his wife's health. The story is incredible, and you can read it here. The bottom line is that Amber and Andrew consider optimizing their coffee intake to be one of the linchpins of their health regimen.
In addition to being certified USDA Organic coffee, Purity is also Rainforest Alliance Certified.
The Rainforest Alliance Certification means they support the three pillars of sustainability: social, economic, and environmental.
Purity also offers coffee sachets with 100% Specialty-grade organic Arabica coffee, which are perfect for traveling.
Before switching to Purity Coffee, I was not committed to any particular brand of coffee. Still, I did look for USDA Certified Organic. Now Purity is the only coffee I buy. Even if a friend or family wants to go out for coffee, I will invite them to drink coffee at my house. (I've even been known to send friends home with a bag of coffee beans!)
Coffee Pods
I don't use coffee pods, but they also offer those. All of the pods are certified organic, gluten-free, as well as pesticide, mycotoxin, and mold-free. Other mycotoxin-free coffee brands exist, such as bulletproof coffee brands; however, I prefer and have exclusively used Purity for the last couple of years.
Choose Your Roast
The darkest roasts, such as Italian and French roasted coffee, create a compound called acrylamide. Look for a coffee that minimizes acrylamide.
The smokeless roasting process that Purity uses means that dangerous PAHs are avoided while minimizing the level of acrylamide in our coffee. Each bag of Purity coffee is carefully crafted to give a heavy dose of antioxidants while getting rid of as many unhelpful compounds as possible.
Recently, I switched over to Purity's Medium Roast, Protect.
Purity Coffee is the only coffee that is produced with health as the top consideration. Every step of the way, from the organically grown plants to the fresh, nitrogen-flushed bags, Purity ensures the coffee is pure and clean. In addition to testing free of contaminants, Purity is roasted to the perfect sweet spot with the highest concentration of antioxidants and the lowest risk of carcinogenic compounds. You can be confident that your health is in good hands when you brew Purity Coffee at any temperature.
For those who choose whole bean coffee, a burr coffee grinder will give you the most consistent-sized particles of ground coffee. This is important, as you'll see in the next section, that blade grinders result in inconsistent-sized coffee grounds.
Coffee smells like freshly ground heaven.

Jessi Lane Adams
How To Make Good Coffee At Home
You don't have to be a barista or visit a coffee shop to enjoy good coffee. The best coffee I've ever had was made in my kitchen.
You'll want to pay attention to several things if you want to enjoy better coffee at home.
Start with whole bean quality coffee (Coffee experts say it begins to lose flavor within half an hour of grinding, so ground coffee has already lost a lot of flavor and nutrients.)
Using a manual or burr grinder, choose the grind size appropriate for the brewing process you plan to use in making your perfect cup of coffee! Most drip-style coffee machines recommend a medium-fine grind. Remember, if you change the grind's size, it will change your coffee's results." For all brewing methods, if the coffee tastes bitter, use a coarser grind; if the coffee tastes sour, use a finer grind."
Measure by weight, not volume. Using a ratio of 1:16 (one part coffee to 16 parts water), you can work your way up or down to what tastes suit you. Some people go as high as a 1:30 ratio. I prefer a 1:20 ratio for great coffee in a drip machine. Continue to adjust the ratio to suit your taste.
Use an unbleached paper filter or reusable mesh screen coffee filter and filtered tap water to complete the process. (Since coffee is mostly water, this can significantly impact the taste.)
Some experts also recommend that you pre-warm your carafe before brewing coffee with a dripper-style home coffee machine. This is important to note as the flavor notes of your coffee change as it cools.
If you're using a Chemex, Moka pot, espresso machine, or another method for brewing coffee, see further instructions here.
The Best Way to Prepare Coffee For Maximum Benefits
Preparing your coffee from beans freshly ground less than 15 minutes before brewing is best.
Keep in mind that longer brewing times require coarser grinds. If you don't like the taste of your brew, you can adjust the grind to get a different result.
According to The Journal of Preventative Cardiology, a home brewer or drip coffee maker with a paper filter is best. You can also use the pour-over method with a paper filter to reap the heart health benefits mentioned earlier in this article.
Unfiltered coffee contains substances that increase cholesterol which are removed by a paper filter. They deemed drinking paper-filtered coffee safer than drinking no coffee at all! (Science Daily)
A new study found that preparing coffee with a paper filter yields the most benefits. The study concluded that half to three cups of coffee per day was" independently associated with a lower risk of all-cause and CV mortality, and incident stroke." 7
For the healthiest cup, don't microwave your coffee! Microwaving coffee may harm some of the thousands of compounds it contains.
Make only the amount of coffee you intend to drink, and then drink it with intention. I got into a habit of letting my coffee go cold for a while. I hate using a microwave for anything, so that meant pouring it out or drinking it cold. That's when I decided to slow down, enjoy my coffee before it gets cold, and then move on with my day.
You may have heard a lot of Buzz about the AeroPress
Popular with coffee lovers all over the world, the AeroPress uses a rapid, total immersion brewing process to make smooth, delicious, full-flavored coffee without bitterness and with low acidity. While the AeroPress makes a good cup of coffee, the healthiest way to prepare a cup of fresh coffee is by using an unbleached paper filter. You can find AeroPress on Amazon.
"What do you want?"
"Just coffee. Black – like my soul."


Cassandra Clare,

City of Bones
How to Make French Press Coffee
Below, you'll find a list of everything you'll need, plus step-by-step instructions for making a delicious cup of coffee with a French Press. This is also referred to as press pot coffee.
For coffee brewing with a French press, you'll need:
French Press Coffee Maker
50g of coarsely ground coffee
28 ounces of water nearly-boiling
a scale
timer
a mug for drinking
How Much Coffee to Use in A French Press
French Press Coffee is useful for making a large cup for one or two people. You'll use coarsely ground coffee for this method. Pay close attention to your brew time, over-brewed coffee will be bitter, and under-brewed will be weak.
Step by Step:
Rinse your French Press with hot water to preheat the container.
Add coffee and nearly boiling water, and stir just a little. You'll want to aim for a water temperature that is 195-205, which is just below boiling.
Wait about three and a half to four minutes. (Pouring in the water and plunging take time, you want your coffee and water to only "be together" for four minutes total.)
Push down the plunger to separate the grounds from the coffee.
Pour into a pre-warmed mug.
Drink and get happy!
Coffee to Water Ratio
When preparing coffee in a drip coffee machine, you'll want to use a 1:16 coffee to water ratio. As mentioned earlier, some coffee lovers go as high as a 1:30 ratio. After my husband and I attended a cupping class, I discovered that we prefer a 1:20 ratio for great coffee in a drip machine.
Continue to adjust the ratio to suit your taste.
This is one area where many people appreciate the Keurig-style coffee machines. The machine delivers a different amount of water per brew to the same amount of coffee contained in a pod.
The brewing ratio for K-cups can make small, medium, or large cups with the same amount of ground coffee. This allows you to have a strong cup of coffee, whereas the next person may choose one with more water.
For serious coffee lovers and heavy coffee drinkers, I do not recommend using Keurig-style coffee makers. The coffee in the pods is already ground; hence it has lost both flavor and nutrition. In addition, the brew method is inadequate for a tasty cup of coffee.
Beyond the reduction in nutrients, it's possible the plastic in the cup or the aluminum in the lid may be leaching into your coffee. While some pods boast "BPA Free" that does not declare them safe. (22)
Coffee Pods Not Great for the Environment
However, the biggest problem with k-cups is that they are an environmental nightmare. Some companies do try to make recyclable pods, yet for the most part, they are not being recycled. They are being dumped in the landfills by the billions.
The Keurig machine takes up about the same space as a traditional coffee pot.
The environmental and financial cost of Keurig coffee cannot be justified.
Favorites: Cortado, Coffee Affogato, Iced Coffee
You may prefer to take a pour-over funnel, a few unbleached paper filters, and your own medium grind coffee when traveling. Not only will making coffee save you money, but you'll also likely get a better cup.
There are times when I do end up at a local coffee shop. You'll see shots of various shops we've visited further down. Whether traveling or meeting up with friends, I tend to order the same coffee drink: a Cortado.
A Cortado contains espresso with a small amount of steamed milk. The small amount of milk reduces the acidity of the espresso. The Latin American Cortado is referred to as an Antoccino in Italy. In France, this drink is called Café Noisette. (These are all the same drink and typically do not contain sugar.)
Coffee with Dessert and Coffee as Dessert
Many people enjoy sweetened coffee. Of course, this is a matter of preference. I only drink sweetened coffee if it is a dessert drink, which is pretty rare.
On vacation once, I had a coffee affogato. At home, I use Purity Coffee to make an espresso which I then pour over a scoop of homemade vanilla ice cream. This is the most delicious affogato I've ever tasted, and while it is a rare treat, I feel good knowing it's made with organic ingredients that won't make me jittery or contribute a decline in my health.
For Christmas, I sometimes make this Gingerbread Coffee Affogato.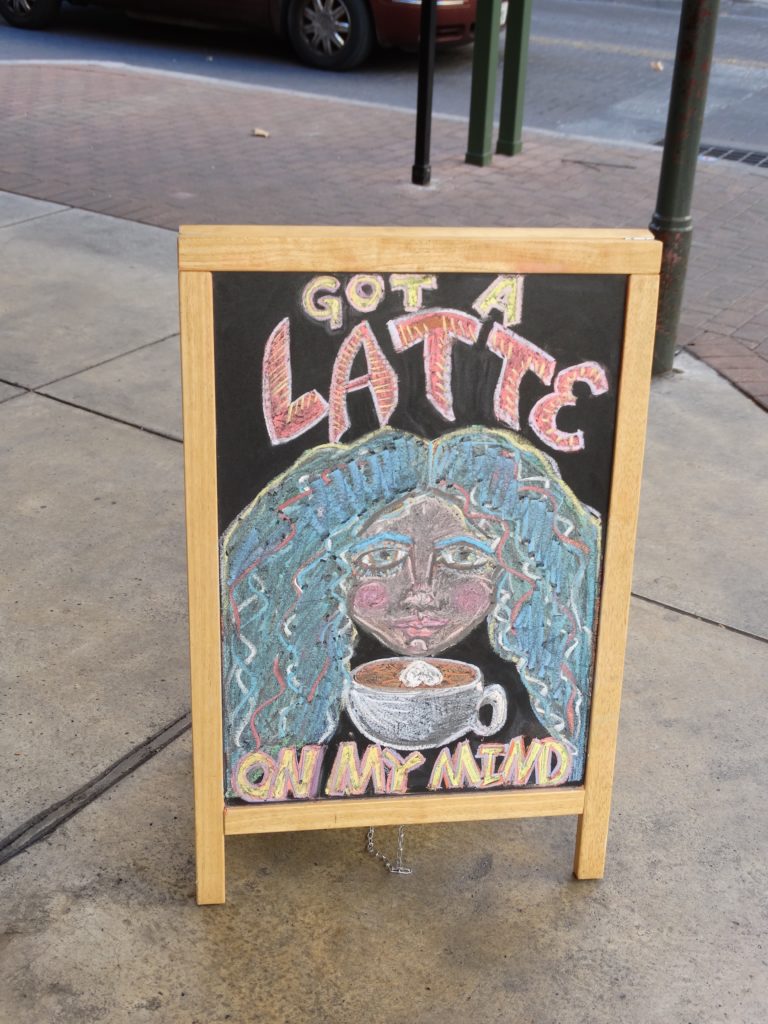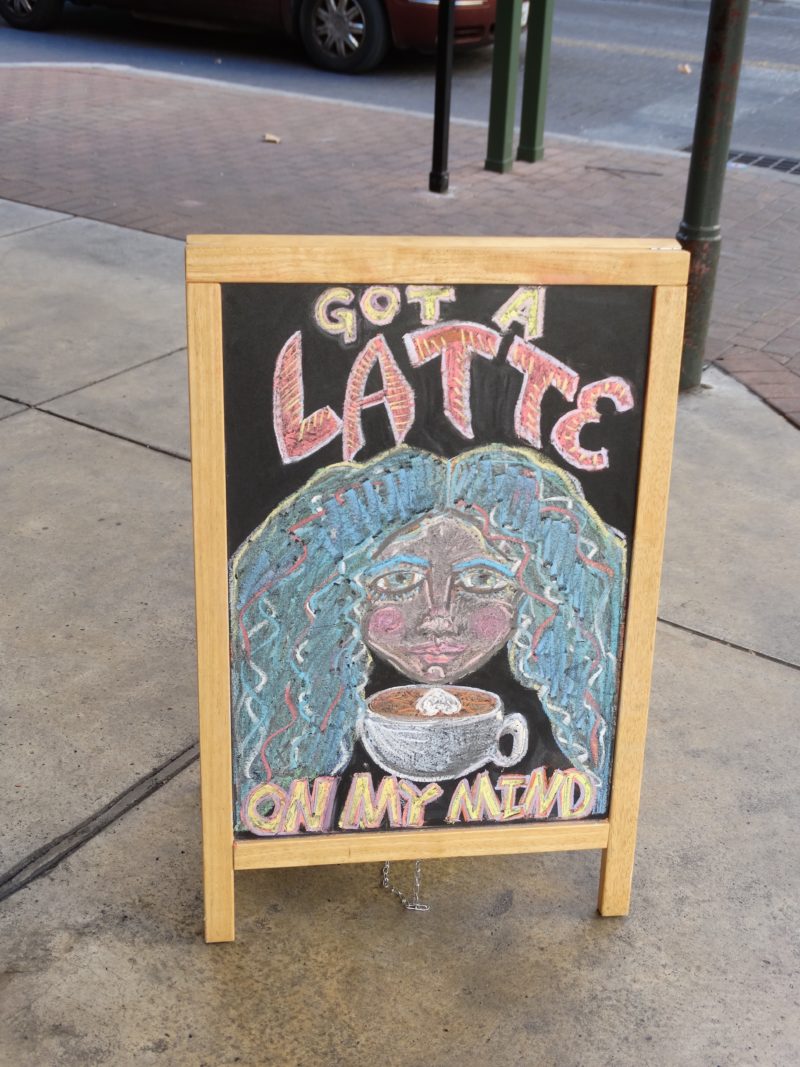 We've been known to visit multiple coffee shops in a day, especially when we are traveling. On our a trip to Cumberland Gap we went to one coffee shop and promptly walked down the street to the only other coffee shop in town…"just to be fair."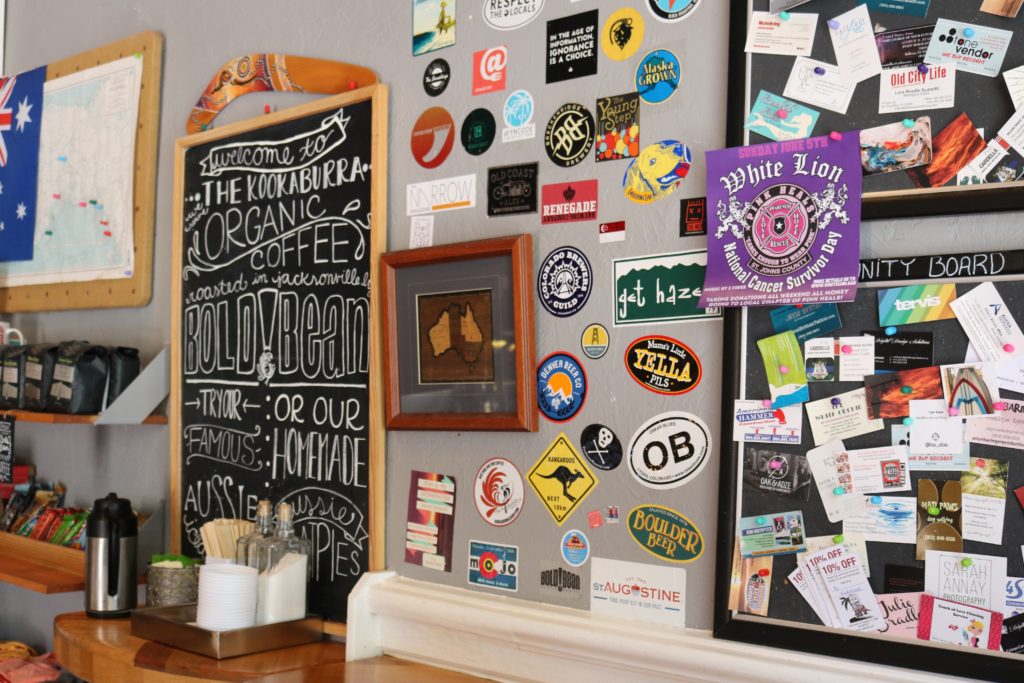 All of my daughters enjoy coffee. Meeting at coffee shops, trying new beans, that sort of thing used to be one of our favorite activities.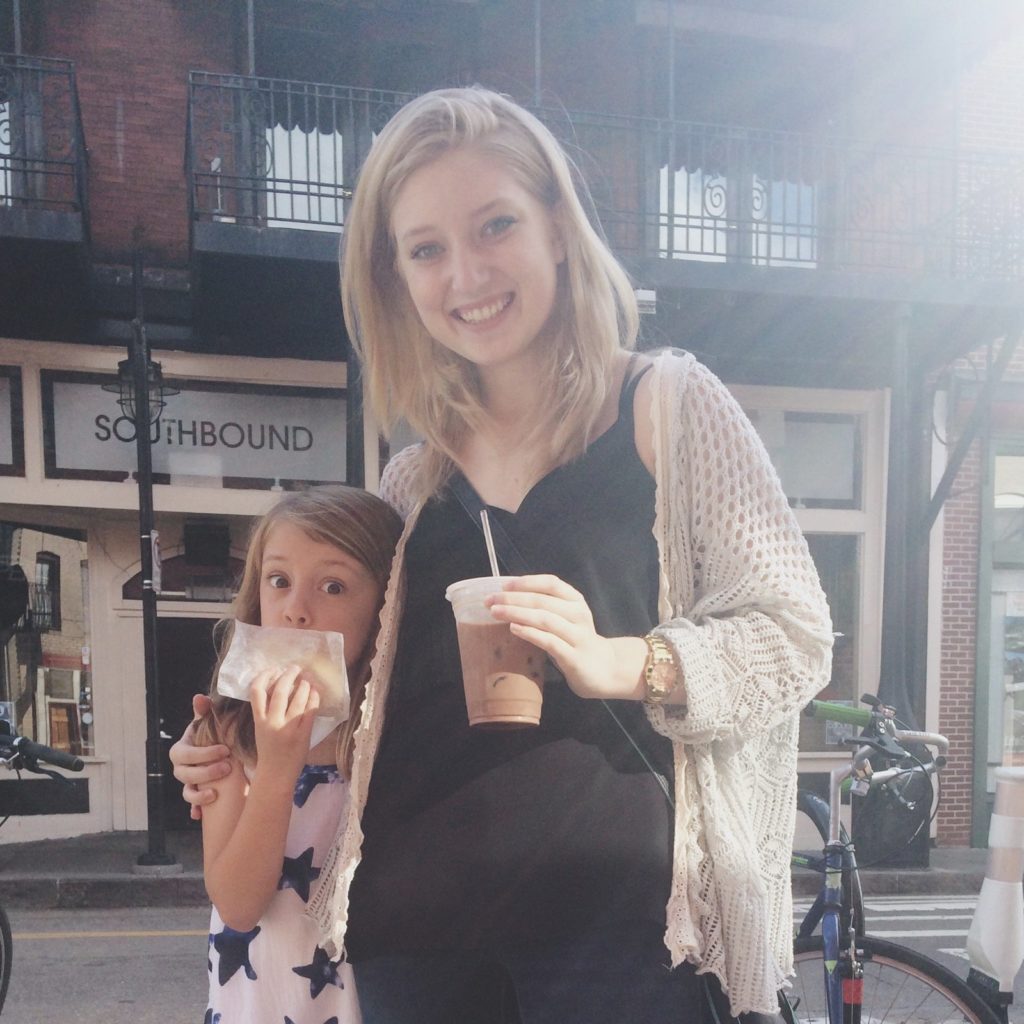 What goes best with a cup of coffee? Another cup.

Henry Rollins
What To Put In Your Coffee
When I wake up, truly, the first thing I think is, Coffee. That's almost always my first destination, the coffee pot. I drink my coffee with collagen powder and organic heavy cream. That's it. I'm happy with my arrangement.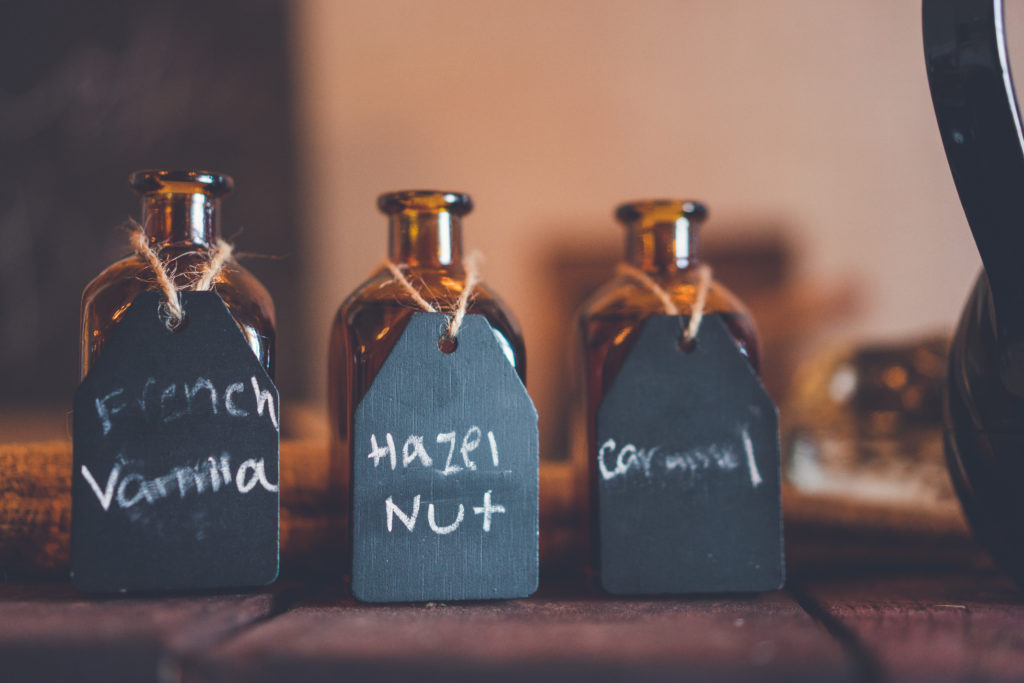 I get that a lot of people like to add flavors and sweeteners to coffee. Consider checking the ingredient list in your favorite syrups to make sure they align with your health goals.
Now that you're drinking the best coffee out there, you'll want to be choosy about what you put in it, right? However, if you buy sweetened creamer, watch the ingredients and check the sugar content.
almond milk
heavy cream
half and half

coconut milk

coconut oil
unsalted butter
macadamia nut milk
oat milk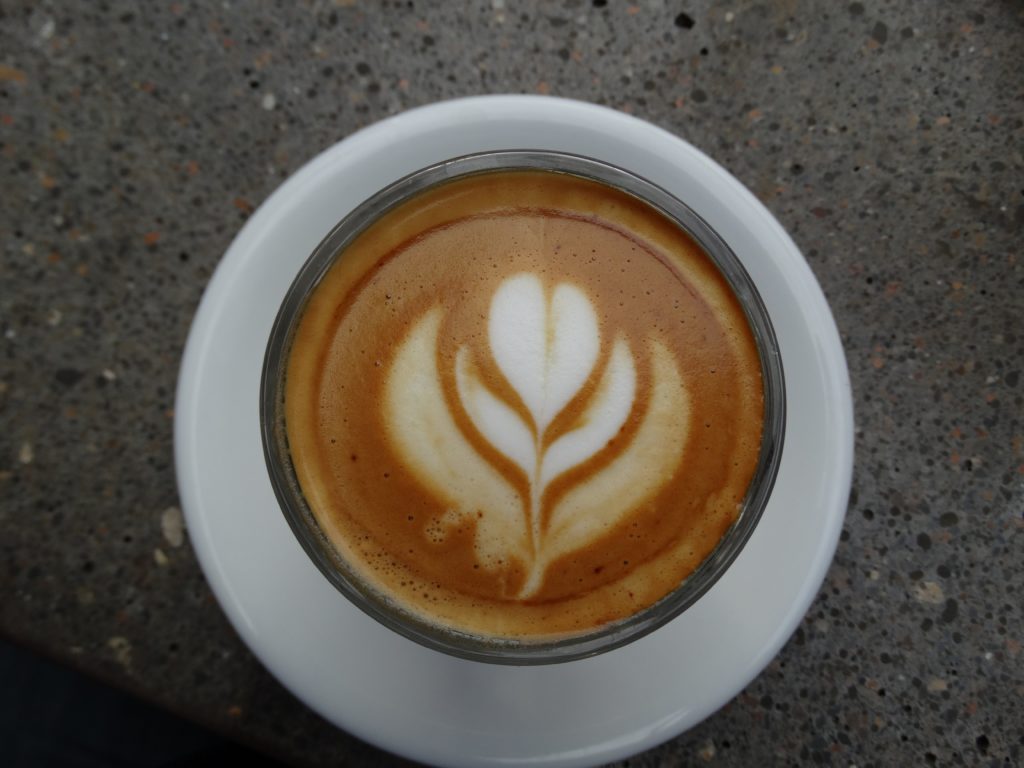 Why Do We Take So Many Photos of Coffee
I thought about all the photos we tend to take of coffee and when it comes down to it, my opinion is that we love coffee because of what it does for us. We're just so grateful, right? Ahhh, coffee!
As I searched through my photos for a few coffee shots, I realized just how much of my family memories revolve around going out for coffee, making coffee, having someone make ME coffee, and drinking coffee! Like the fact that now that Ivy is the oldest daughter at home, she prepares my coffee pot every morning.
A cup of gourmet coffee shared with a friend is happiness tasted and time well spent.
Years ago, Macey taught me how to make a good french press coffee. My mistake? Using the wrong grind! She also taught me that drinking black coffee can be good. She often orders a pour-over.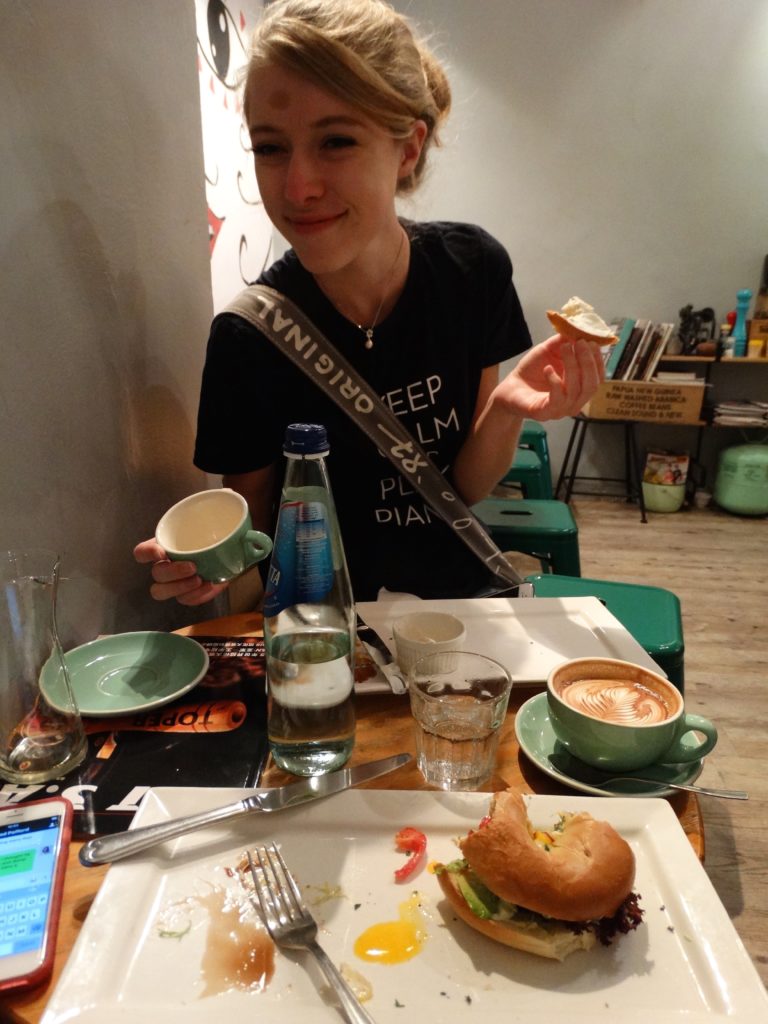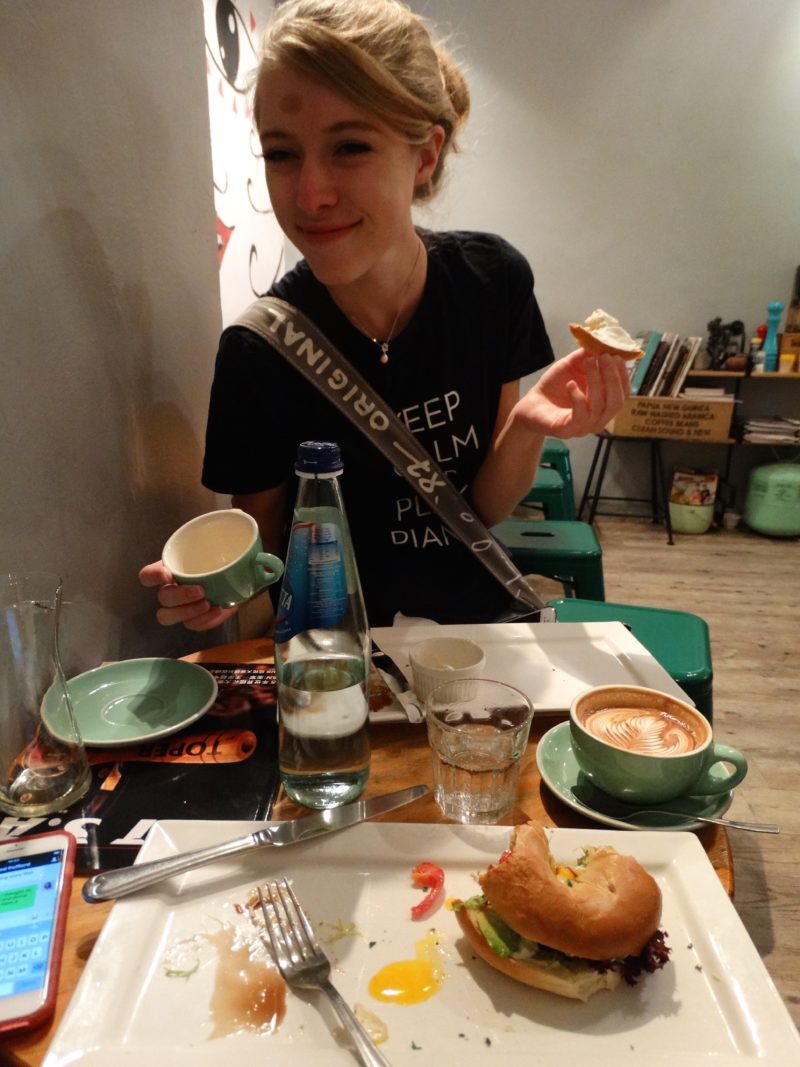 In 2015, when Macey and I visited China we lamented our beloved beverage for most of the trip. We finally found a good cup in Hong Kong on the last leg of our trip. Finally, satisfaction!
I actually have one of these photos hanging on my wall because of the warm fuzzy feeling it gives me every time I look at it. Macey was beyond thrilled to get a good pour-over. We were so thrilled with this coffee shop (Called N1) we even bought ourselves cups from here! You can see mine in this post.
The reason we were giddy with happiness is that we had gone for so long without really drinking coffee, and those grueling train rides should really include either sleeping pills or strong coffee. One or the other. The day before we at least found a Starbucks in Guangzhou, which was suitable, but still not my favorite.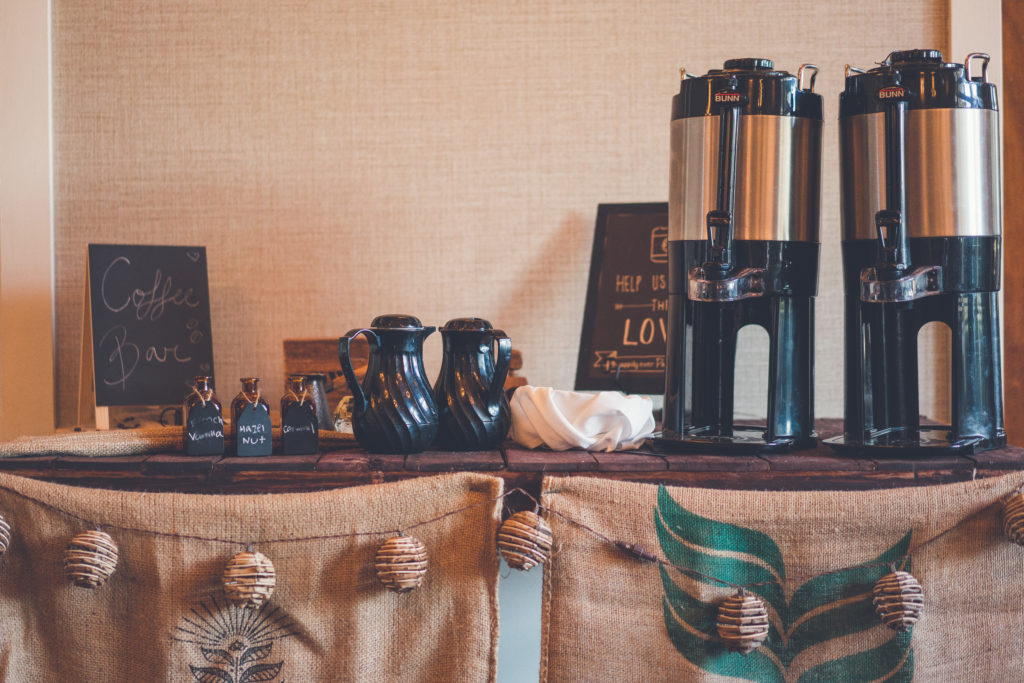 Over the years, some of the best times I've spent getting to know many good friends has been over a cup of coffee. I've drank coffee on three continents, ten countries and I've lost track of how many states…
Below you'll find my Purity Coffee review. As you can see, I am passionate about good coffee, and if you're still reading, I guess you are too. Try Purity Coffee and let me know what you think.
Sources

Poole, Robin et al. "Coffee consumption and health: umbrella review of meta-analyses of multiple health outcomes." BMJ (Clinical research ed.) vol. 359 j5024. 22 Nov. 2017, doi:10.1136/bmj.j5024
Jae-Hoon Bae, Jae-Hyung Park, Seung-Soon Im, Dae-Kyu Song,Coffee and health,Integrative Medicine Research,Volume 3, Issue 4,2014,Pages 189-191,ISSN 2213-4220,https://doi.org/10.1016/j.imr.2014.08.002.(https://www.sciencedirect.com/science/article/pii/S2213422014000456)
Kawachi I, Willett WC, Colditz GA, Stampfer MJ, Speizer FE. A Prospective Study of Coffee Drinking and Suicide in Women. Arch Intern Med. 1996;156(5):521–525. doi:10.1001/archinte.1996.00440050067008
Nawrot P., Jordan S., Eastwood J., Rotstein J., Hugenholtz A., Feeley M. Effects of caffeine on human health. Food Addit Contam. 2003;20:1–30.
J Agric Food Chem. 2009 Oct 28;57(20):9801-8. doi: 10.1021/jf902095z. Roasted coffees high in lipophilic antioxidants and chlorogenic acid lactones are more neuroprotective than green coffees. Chu YF1, Brown PH, Lyle BJ, Chen Y, Black RM, Williams CE, Lin YC, Hsu CW, Cheng IH.
McCarty MF, Assanga SBI. Ferulic Acid may target MyD88-mediated pro-inflammatory signaling – Implications for the health protection afforded by whole grains, anthocyanins, and coffee. Medical Hypotheses. 2018;118:114-120
Judit Simon, Kenneth Fung, Zahra Raisi-Estabragh, Nay Aung, Mohammed Y Khanji, Márton Kolossváry, Béla Merkely, Patricia B Munroe, Nicholas C Harvey, Stefan K Piechnik, Stefan Neubauer, Steffen E Petersen, Pál Maurovich-Horvat, Light to moderate coffee consumption is associated with lower risk of death: a UK Biobank study, European Journal of Preventive Cardiology, Volume 29, Issue 6, April 2022, Pages 982–991, https://doi.org/10.1093/eurjpc/zwac008 https://www.health.harvard.edu/staying-healthy/whats-the-healthiest-way-to-brew-coffee
Buijs, M. M.; Kobaek-Larsen, M.; Kaalby, L.; Baatrup, G., Can coffee or chewing gum decrease transit times in Colon capsule endoscopy? A randomized controlled trial. BMC Gastroenterology 2018, 18 (1), 95-95.
Brown, S. R.; Cann, P. A.; Read, N. W., Effect of coffee on distal colon function. Gut 1990, 31 (4), 450-3.
Eskelinen, Marjo H, and Miia Kivipelto. "Caffeine as a protective factor in dementia and Alzheimer's disease." Journal of Alzheimer's disease : JAD vol. 20 Suppl 1 (2010): S167-74. doi:10.3233/JAD-2010-1404
Mendonça, Alexandre & Cunha, Rodrigo. (2010). Therapeutic Opportunities for Caffeine in Alzheimer's Disease and Other Neurodegenerative Disorders Preface. Journal of Alzheimer's disease : JAD. 20 Suppl 1. S1-2. 10.3233/JAD-2010-01420.
Arendash, Gary W, and Chuanhai Cao. "Caffeine and coffee as therapeutics against Alzheimer's disease." Journal of Alzheimer's disease : JAD vol. 20 Suppl 1 (2010): S117-26. doi:10.3233/JAD-2010-091249
Eskelinen, Marjo H et al. "Midlife coffee and tea drinking and the risk of late-life dementia: a population-based CAIDE study." Journal of Alzheimer's disease : JAD vol. 16,1 (2009): 85-91. doi:10.3233/JAD-2009-0920
https://www.aicr.org/cancer-prevention/food-facts/coffee/?_ga=2.49948325.280399213.1533070277-1526721447.1533070277
Besa Smith, Deborah L. Wingard, Tyler C. Smith, Donna Kritz-Silverstein, Elizabeth Barrett-Connor; Does Coffee Consumption Reduce the Risk of Type 2 Diabetes in Individuals With Impaired Glucose?. Diabetes Care 1 November 2006; 29 (11): 2385–2390. https://doi.org/10.2337/dc06-1084
Besa Smith, Deborah L. Wingard, Tyler C. Smith, Donna Kritz-Silverstein, Elizabeth Barrett-Connor; Does Coffee Consumption Reduce the Risk of Type 2 Diabetes in Individuals With Impaired Glucose?. Diabetes Care 1 November 2006; 29 (11): 2385–2390. https://doi.org/10.2337/dc06-1084
For more studies on specific diseases and risk reduction see this list https://puritycoffee.com/pages/coffee-health-benefits
Grosso, Giuseppe et al. "Long-Term Coffee Consumption Is Associated with Decreased Incidence of New-Onset Hypertension: A Dose-Response Meta-Analysis." Nutrients vol. 9,8 890. 17 Aug. 2017, doi:10.3390/nu9080890
Hong, Chien Tai et al. "The Effect of Caffeine on the Risk and Progression of Parkinson's Disease: A Meta-Analysis." Nutrients vol. 12,6 1860. 22 Jun. 2020, doi:10.3390/nu12061860
Klatsky, Arthur L et al. "Coffee, cirrhosis, and transaminase enzymes." Archives of internal medicine vol. 166,11 (2006): 1190-5. doi:10.1001/archinte.166.11.1190
Kathryn M. Wilson, Julie L. Kasperzyk, Jennifer R. Rider, Stacey Kenfield, Rob M. van Dam, Meir J. Stampfer, Edward Giovannucci, Lorelei A. Mucci, Coffee Consumption and Prostate Cancer Risk and Progression in the Health Professionals Follow-up Study, JNCI: Journal of the National Cancer Institute, Volume 103, Issue 11, 8 June 2011, Pages 876–884, https://doi.org/10.1093/jnci/djr151
Purity Coffee Review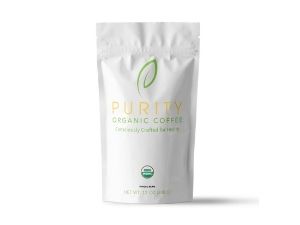 Product Name: Purity Coffee
Product Description: High Antioxidant Organic Coffee Crafted for Health. Save 10% with coupon code TOM10
Summary
Purity Coffee was recommended by my doctor. Since I made the switch, I have never had the jittery feeling that often comes from drinking coffee. The taste is outstanding and the product stands apart from the hundreds of brands of coffee I've tried over the years.
Pros
Third party lab tested
All of

Purity Coffee

's roasts and signature blends are freshly roasted specialty-grade organic

coffee

.
Tastes consistently delicious
Decaf available (water processed)
Roasted and distributed in the USA (Greenville, SC, one of my favorite places in South Carolina.)
Cons
what's not to love? I couldn't think of a thing.