Last Updated on June 28, 2022 by Rebecca Huff
People often ask me how to buy a mattress online without "testing" it out first. Think about it like this, have you ever tried on shoes in the store only to wear them later and realize they are incredibly uncomfortable? Happened to me recently and it was miserable. It is possible to like a pair of shoes, try them on, walk around in them, purchase the right size, then find them impossible to wear for more than 30 minutes!
Shop for a mattress online
It's the same with shopping a mattress store. People regularly ask me how to buy a mattress online without first testing it out in the store.
In my opinion, going to a mattress store to "try out" different beds has limited benefits. First of all, it's more important to know your sleep position, which has a lot more to do with what type of mattress you should buy than the "feel" of a mattress you lay down on for a couple of minutes.
In the past, I purchased different types of mattresses after testing out in-store and ended up miserable with my selection. (Sleep number and Sealy Posturpedic are two I've returned.)
Comparison shopping in mattress stores is not as simple as say, with blenders. The only thing that stays the same no matter what mattress brand is the size. The names and types of beds are all over the place! It's worse than picking out a box of cereal.
Just because a mattress is expensive does not mean it is the best choice for you; on the other hand, a cheap mattress may not last more than a few years.
Automatically buying a particular mattress just because the brand name is popular can also be a mistake. Popularity does not mean you will like the mattress. For example, millions of people love roller coasters, but that doesn't mean you will.
You can successfully buy a high-quality mattress online that you will love. In the past decade, using the method below, I have purchased all of our beds without first "testing" them out. To be fair, if you're going to "test" a mattress, you really should sleep on it at least one night, not just lay on it for a few minutes in a showroom.
Rather than searching "mattress stores near me" followed by hours or days of driving all over town, dealing with salespeople, and being pressured; shopping online means you can save your gas money, do the research based on facts, not feelings, all from home.
Figuring out how to buy a mattress online is easier when you know what you are looking for:
Do I need the mattress now or can I extend the life of my mattress a bit longer with a mattress topper?
Based on my sleep position which mattress firmness level is right for me? Use the mattress comfort scale to determine what type of mattress is best for you. Are you a stomach-sleeper or have back pain? Body size is also a factor; big-boned people and small people may have very different needs. See this mattress comfort scale buying guide.
Do I prefer a foam, with a box spring or a hybrid mattress?
What are my top priorities? No toxins, low price, must be firm/soft, coils and springs, memory foam, pillow top, etc.
What size mattress do I need? What's the difference between King and California King?
Will this mattress come with a warranty?
Has this mattress been previously returned? Does this company allow "test periods" and if so what do they do with the returned mattresses? – It is illegal to resell a mattress once it has been "tested" but did you know that some companies illegally rebag them in plastic and selling them as new mattresses? For this reason, I tend to stay away from mattress warehouses. State laws that govern the sale and tagging of used and sanitized mattresses or mattresses that use recycled materials and the degree of enforcement of the laws vary widely from state to state. (source) Imagine the waste though, of the companies that end up destroying the mattresses? Recycling a mattress is very labor intensive as most of it has to be done by hand.
How long do I want this mattress to last vs. how long it can reasonably last?
When do I need the mattress?
Have I read mattress reviews on the company's website?
What do I know about the company, will I be satisfied with how the company does business, how they treat customers, their ethics?
After you have considered these questions, you are ready to shop for your mattress!
Why I prefer memory foam:
No sound – Silent under all conditions, meaning when your partner gets out of bed you won't hear noises from the mattress.
Stillness – Absorbs movement made by a partner if you share a bed, for undisturbed sleep even when your partner is tossing and turning!
Maintenance – No need to flip most memory foam mattress, only rotate about 3-4 times per year.
Contouring – Contours to the body which provides a better weight distribution, therefore, eliminating pain in pressure points. (Pressure relief is especially preferable for side sleepers)
The first mattress I purchased from the company was a real surprise for me as I'd never seen a bed-in-a-box. I had my reservations when I first saw that my mattress arrive. However, once my bed-in-a-box expanded to it's full size and I spent my first night on it, I was hooked.
Compressed and rolled mattresses share many features with traditional mattresses— with a key distinction: a compressed mattress absolutely must have top-quality construction. Why? A bed in a box needs to fully inflate after being tightly compressed for several months. And that is no easy feat. To achieve this, we design our compressed mattresses with pocketed coil systems and high density memory foams. No cheap foams or old-style wire frames permitted here. We even have the ability to compress luxurious, plush pillow top mattresses like the Crown and Reflection with ease. ~ Is a Mattress in a Box a Good Idea
Warranties, Trial Periods, and Online Mattress Knockoffs
The mattress industry offers many different mattress types and it might be tempting to ditch your old one and start shopping brick and mortar stores. Just keep in mind that you are more likely to find your perfect mattress going by metrics than how it feels for a few moments in the store.
What should you look for in a return policy? Ideally, you won't need to worry about returning a mattress, however, it's important to make sure that the company you purchase from offers a warranty against manufacturing defects.
Some online mattress companies do offer a trial period during which you may receive a full refund but read the fine print. Beware of shopping for mattresses on Amazon as many are seconds and do not come with a warranty. Avoid a hassle and do your research! Once you find a mattress company you can trust, like we have, you will never need to search again.
"Use caution. Only purchases made from Authorized and Select Retailers, or directly from TheBedBoss.com will carry product warranty. There are lots of fakers out there offering suspiciously cheap prices. Make sure you are receiving a genuine BedBoss bed!"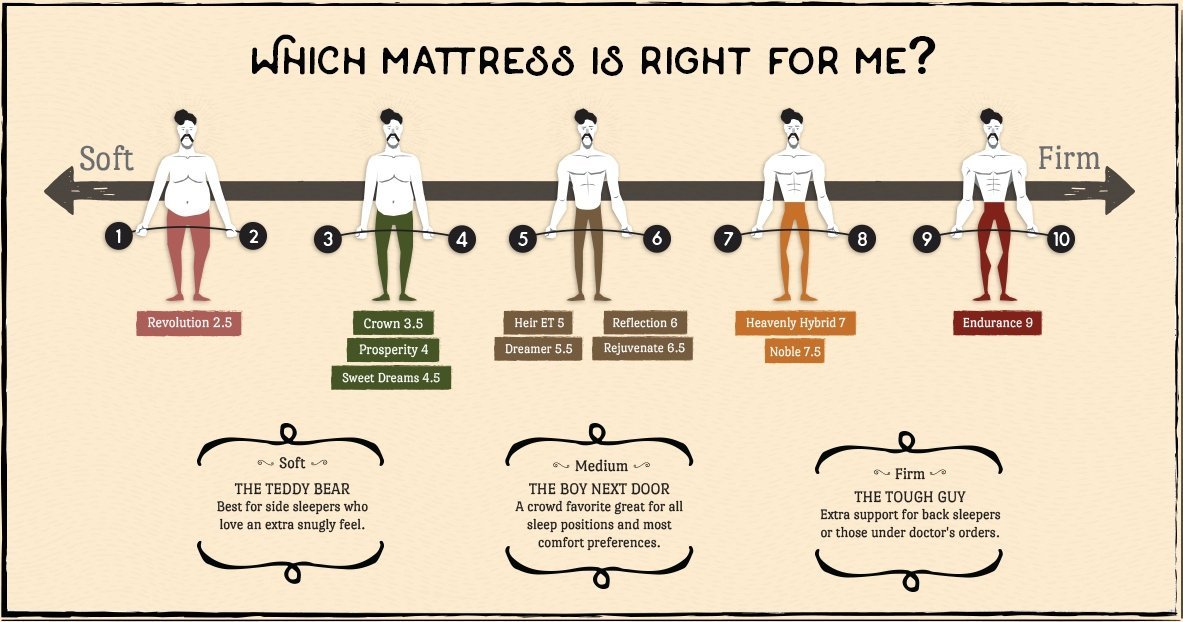 Do you practice good sleep hygiene? One of the top factors in maintaining good health is getting quality sleep on a regular basis. As parents, it's also important to make sure our children are learning good sleep habits. Use this sleep calculator to figure out what time your kiddos should go to bed.
Source
What happens to that mattress when you return it or …
https://www.themattressunderground.com/mattress-forum/index/13233-what-happens-to-that-mattress-when-you-return-it-or-exchange-for-a-different-one.html
February 01, 2018