Last Updated on June 29, 2022 by Rebecca Huff
When it comes to dealing with mold, our ss' health may not be the first thing on our mind. However, because we consider our pet's as family members, it's worth an ounce of prevention. Unfortunately, many people do not realize mold can make pets sick.
The worst kind of mold is "black mold" or Stachybotrys Chartarum, and is in part responsible for headaches and respiratory problems in exposed persons. Sometimes mold exposure can even cause chest pain. Pets can also be physically affected by mold.
Black mold grows well on porous surfaces like drywall, wood, grains, straw, and paper. A leaky roof, damp crawl space or basement, a humid bathroom, are all places where black mold may be prolific.
That is because black mold grows in areas around the home where humidity exists, so it is essential to protect our entire family. Including our pets. Where you find condensation, damp walls, or poorly ventilated bathroom you might discover black mold.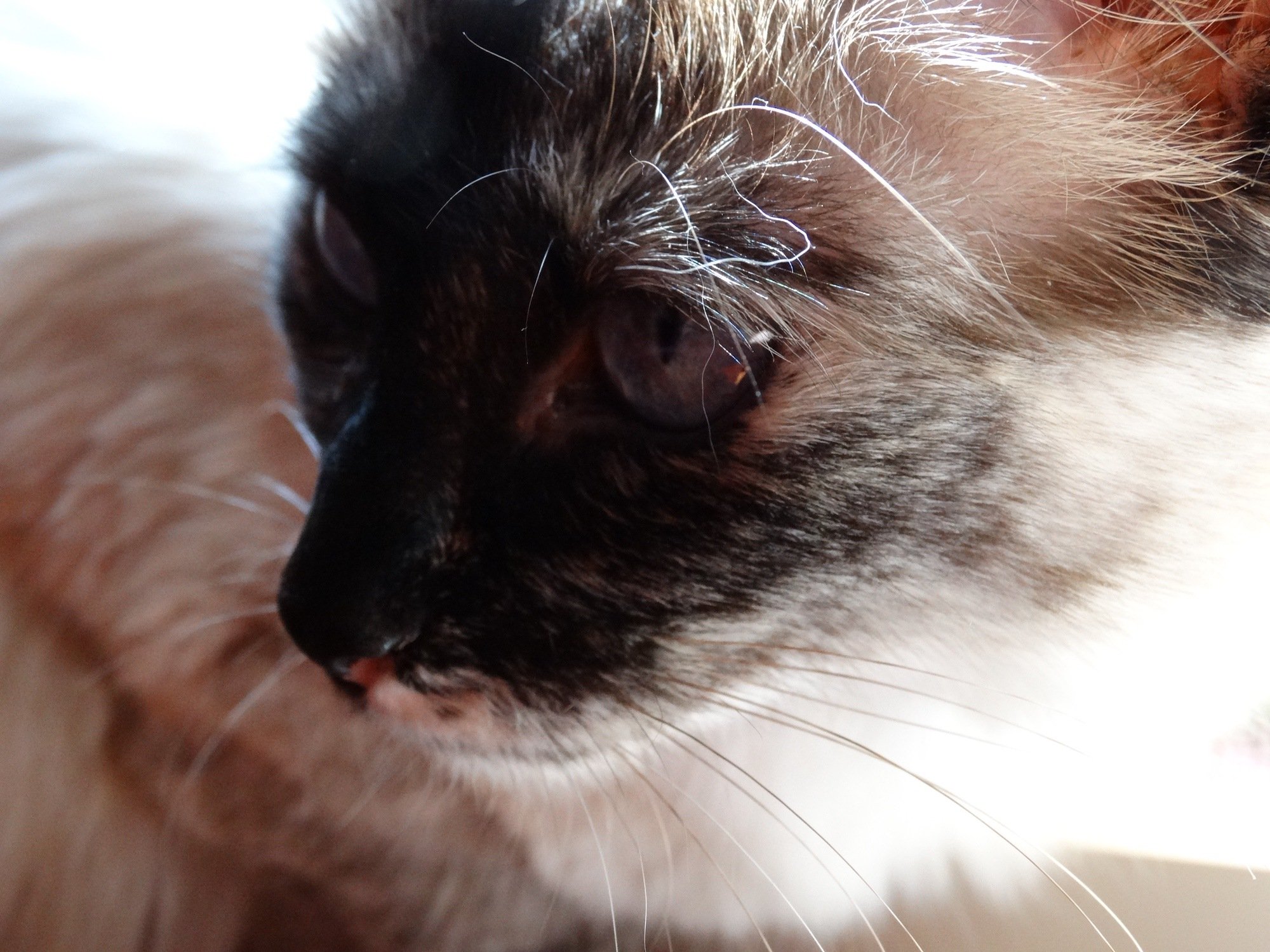 Mold can make pets sick when they inadvertently lick or inhale mold spores. Exposure to mold can cause an allergic reaction in some pets. In some cases, the nervous system will be affected by mold. If mold is in the HVAC system, the mold spores can be blown into the home and land on the floor. Pets clean themselves by licking, and mold spores can also be ingested this way.
As I mentioned in this post about indoor air quality, it's helpful to use Roombas daily to keep the floors cleaned up. This UV Air Purifier by Enviroklenz is the one we used to clean the air in our home when we found mold.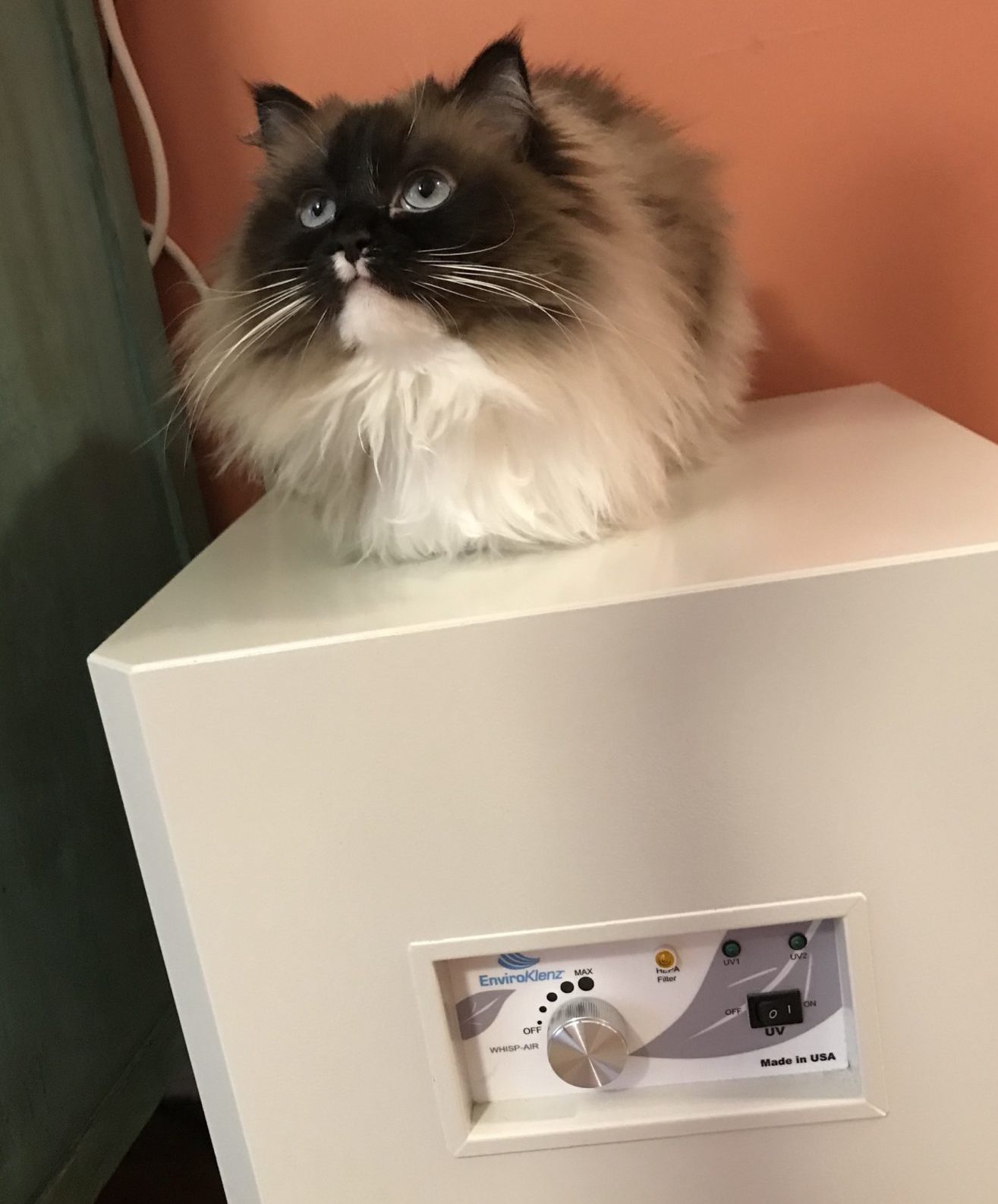 how mold can make pets sick
Mycotoxins, a chemical produced by black mold and other fungi, once it enters the bloodstream, causes cell death and liver damage. Black mold interferes with the liver's ability to do its job and can create a range of symptoms in pets such as:
breathing problems – inhaled mold
excessive sneezing – inhaled mold
a constant runny nose – inhaled mold
skin rashes – an allergic reaction to mold
excessive scratching – an allergic reaction to mold
loss of appetite – ingested mold
noticeable change in energy levels (lethargy) – ingested or in the nervous system
shaking and trembling – mold in the nervous system
nosebleeds – inhaled mold
To keep pets safe from mold
Wash food and water bowls daily
Use stainless steel or ceramic food and water bowls instead of plastic.
Wash and thoroughly dry pet's bedding immediately if it becomes damp. Inspect bedding often for signs of mold.
Wash pet toys
Discard toys with small openings where moisture can get in and cause mold on the inside where it is harder to detect
Keep indoor air clean with an air purifier and good HVAC Filters – Air quality is a huge factor when it comes to mold exposure. Humans and pets will benefit from better indoor air quality.
Clean up bathroom mold safely, keep pets away from mold during clean up, then dispose of debris safely
If you suspect your pet is suffering from exposure to toxic mold, the best thing you can do is take them to the veterinarian as soon as possible. A veterinarian can do specific tests as well as treat your dog or cat in the best method possible. In addition, have your home inspected for mold and start the remediation process if mold is discovered.