Podcast: Play in new window | Download
Subscribe: Apple Podcasts | Google Podcasts | RSS
Last Updated on October 11, 2022 by Rebecca Huff
I always thought I didn't want to know if I had bad and rare genes that could turn on me and make me sick. If I knew I had a bad gene, wouldn't I be expecting to have disease?
Well, that is what I used to think, but eventually, I came around and decided knowing was better for me.
Why did I change my mind about genetic testing at home
My brother-in-law once chastised me for "working so hard to be healthy" because he thought I should have faith instead of fear. This was a decade before my sister passed away, when I was completely fear-free!
When I began the journey to healthy living, it was because I wanted to live my best life possible, not because I was afraid of dying. That is still the case. Being healthy means I can get up and ride bikes with my kids and lots more. That's my motivation. Not fear.
So why did I change my mind about my genetic information?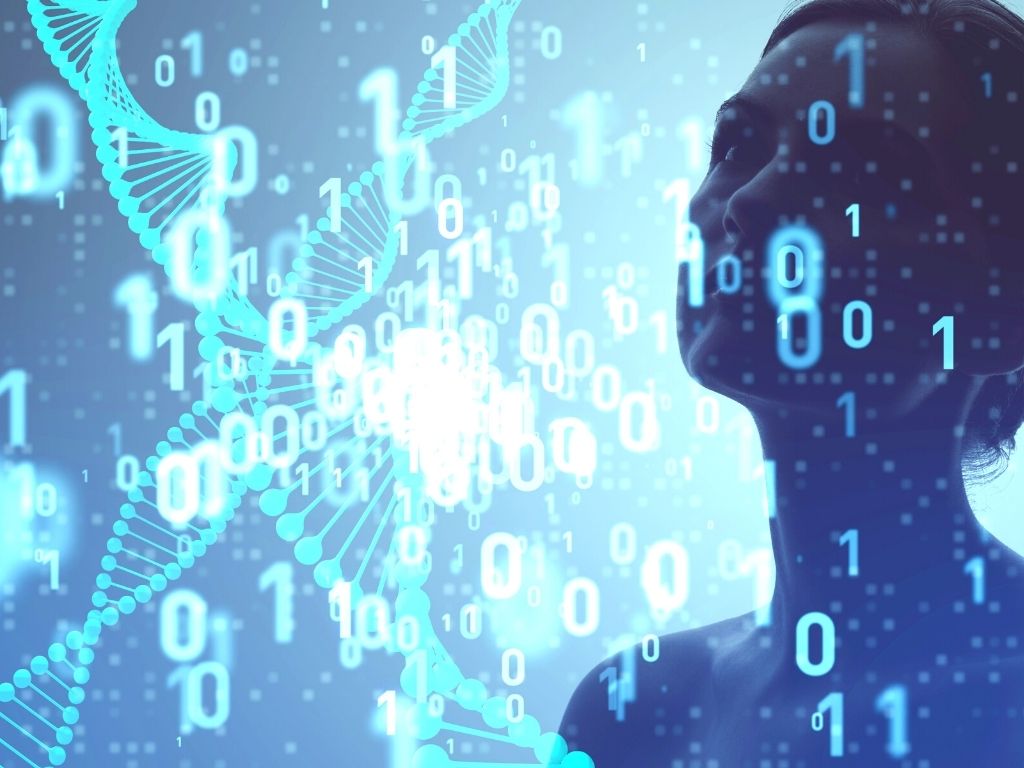 There are many genetic testing companies out there. Many of them simply provide your genetic test results and nothing more. I wanted more than that from a home DNA test, so I found Selfdecode after searching for affordable home genetic testing kits.

When I spoke to the folks at SelfDecode they mentioned to me that with the results came recommendations based on your own genes. With the knowledge I'd gain from genetic testing, I could alter my lifestyle based on my genes, not just guesswork.

Yes, there are habits that are simply good for everyone, like getting enough restorative sleep drinking an adequate amount of water, and staying active. However, there are also some that could go either way. That is why some people thrive on one type of diet while another person may feel terrible when following the exact same diet.
Disease isn't always genetic
In addition, I found out that inherited genetic mutations play a major role in about 5 to 10 percent of all cancers.(1) That surprised me; I assumed it would be higher.
So, do I have the bad genes? Believe it or not, it's not as simple as a yes or no. A single gene is not responsible for determining whether or not you'll have a disease.
Do I have bad gene variants? Yes, almost everyone has a few bad and rare genes
Does this knowledge change anything? I plan to continue living the healthy lifestyle I've been living, avoiding toxins, exercising, and doing my best to enjoy life and to be a warrior not a worrier! (Yes, I did make a few minor tweaks to my supplement regimen and lifestyle, more on this below.)
Because I realized that my test results came with specific health information designed just for me based on my specific genetic risks. That's why I decided to go forward with gene testing.
Now on to the questions you've been asking about genetic screening…
How do you do gene testing?
It's fairly simple. You add a saliva sample to a tube and mail it off. I chose SelfDecode because they give you recommendations, not just results. Some tests only require a cheek swab, which is said to be as accurate as blood samples.
How long does it take to get the results?
In six to eight weeks after mailing the sample is the norm. However, I received my results just under six weeks. This is how it worked with SelfDecode; I don't have experience with any other gene testing companies or other types of genetic testing.
How do you read the results?
After logging in to the dashboard, use the dropdown menu to go to the Wellness Reports.
Each article shows you a score(positive, neutral, negative) for the topic in question, based on your DNA file. Your DNA is built into structures called chromosomes.
The Selfdecode reports show green, yellow, and red smiley or frowny faces so it's pretty easy to see at a glance. The faces will show you at a glance whether your genes are predisposing you to positive or negative health effects regarding specific traits, diseases, symptoms, etc…

Each article generates a table of personalized supplements, diet, and lifestyle recommendations designed to counteract the negative effects of your risky genetic variants. These recommendations change based on your unique DNA and genetic variations.

Each article gives you a personalized gene summary that outlines your potential risks from a given gene and whether you should try to increase or decrease the gene's expression.

There are also reports that can be generated based on your results, so you can look at an individual areas such as gut health, mood, fitness, and longevity.

It's very straightforward. You can also print out a PDF of your results that lists your bad and rare SNPs to show your health care provider if you choose to do so.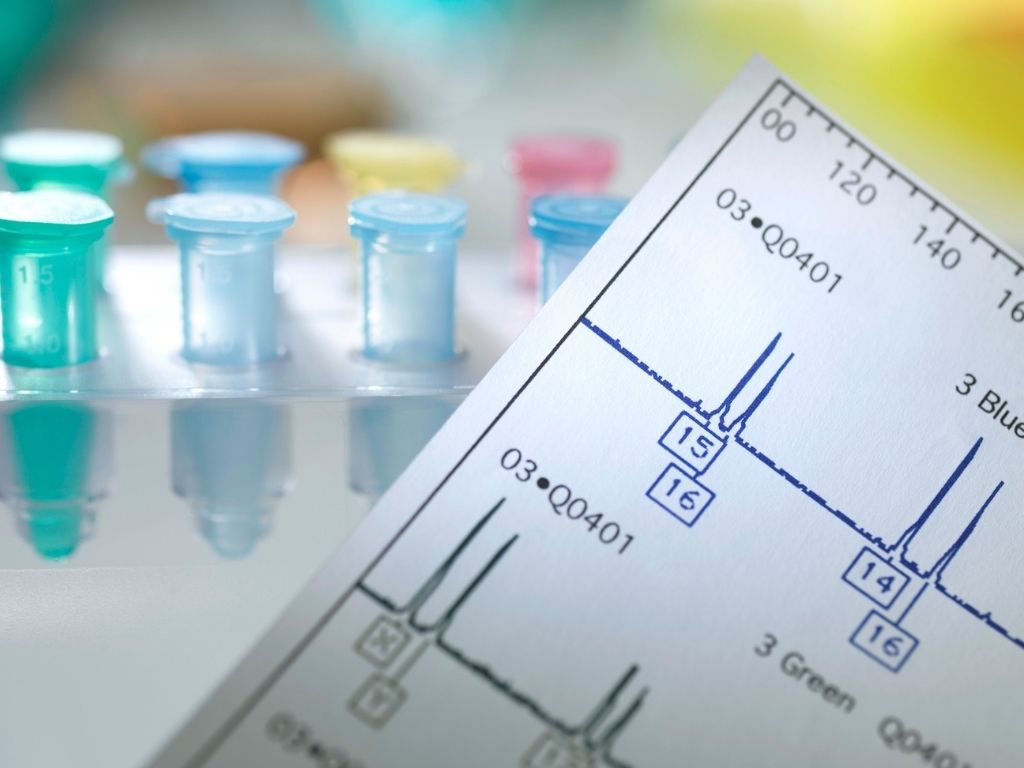 What else do you find out with gene testing at home
I found out I'm more likely to have anxiety, mood disorders, and irritability. Another interesting gene showed I'm more likely to snore, although I don't. Proof that just because you have a gene variant doesn't mean you'll have symptoms.
No baldness in my genes, thankfully. So it's a toss-up for the kids since my husband has been bald most of his life. (It's a myth that baldness is only passed down from the mother's side, it actually can come from both parents.)
One gene showed I am more likely to have alcohol sensitivity and less likely to have caffeine-related anxiety. Yay for coffee!
My Lifestyle Confirmations
Another reason I was glad I went through with all of this is that I got so many confirmations about things I'd been struggling with, as well as good lifestyle choices I've made. For example, in the gene associated with chronic fatigue, my results showed:

"Based on the variants we looked at, your TPH2 gene makes you somewhat more likely to have elevated levels of fatigue. Getting adequate exercise, sun exposure, and iron may help."

Over the years people have disputed my belief that getting in the sunlight was doing me more good than harm – especially considering skin cancer.
Yet, I've practiced moderate and safe sun exposure for most of my life and it has helped me tremendously.
I have a gene variant that can cause me to have lower levels of Vitamin D. Vitamin D is actually a hormone that your body makes which requires the sun, although you can supplement) and the recommendation time and time again was to get sun exposure (safely.)
Based on the variants we looked at, your IL4 gene is moderately associated with allergies in the presence of vitamin D deficiency. Sunlight, a Mediterranean diet, and probiotic supplements may help.
The sun is the best source of vitamin D. Sun exposure may reduce fatigue by increasing the production of tryptophan hydroxylase 2.
Based on the variants we looked at, your GC gene is associated with slightly lower vitamin D levels. Get more sunlight, consume vitamin D-rich foods, and follow other personalized recommendations to reduce the impact of your genes.
Based on the variants we looked at, your NPAS2 gene is significantly associated with poorer adaptation to changes in your eating schedule in comparison to other variants. Keeping to a strict meal schedule may help.
Based on the variants we looked at, your COMT gene is associated with increased risk of anxiety disorders. Cognitive-behavioral therapy, reducing stress, meditation, and sufficient folate intake can help.
Changes I've made after Genetic Testing at Home:
prioritize exercise over everything else (including housework, and website work, and urgent things.)
transitioning towards a more Mediterranean Diet. Interestingly, we were using Milk Street Tuesday Nights Mediterranean cookbook in the Online Cookbook club during the time I received my results.
stopped fasting in the morning and started eating a protein heavy breakfast and then I fast earlier in the evenings.
started LLLT (low-level light therapy) using MitoRed Light Therapy in addition to my sauna
added the supplement PQQ (pyrroloquinoline quinone) to help lower inflammation and improve mitochondria function.
due to the mthfr report, I look for Folate in products and supplements instead of Folic Acid.
supplement to improve cognitive function and eliminate brain fog (my mom also does this!)
These aren't recommendations for you, but personal changes I've made based on the results of genetic testing. As I said, there is no way I could share all or even most of the results, and MY results don't matter to you, but your results would! Using screening tests could help you uncover more information about why you struggle in certain areas or even a genetic disorder that could be corrected with lifestyle changes.

Healthy Habits I Already Practiced Before Genetic Testing At Home
A few more recommended habits that I already practiced include:
Going to bed and waking up at the same time every day
Blocking out blue light at night
Seeking out sunlight exposure early in the morning
Exercising around the same time, each day you do it (have to do it early or I lose motivation and get tired)
Eating organic whole foods and avoiding junk food, fast food, and soda.
Why Family History, Genetic Conditions and Healthy Habits Matter
Knowing whether or not I have inherited gene mutations has been one of the benefits of genetic testing.
Your body was designed to "self heal" and stay healthy. Inside of your body, 30-40 trillion cells work 'round the clock to keep your body in balance. Believe it or not, if you pay attention to the signals your amazing body sends, you can avoid many common illnesses and diseases.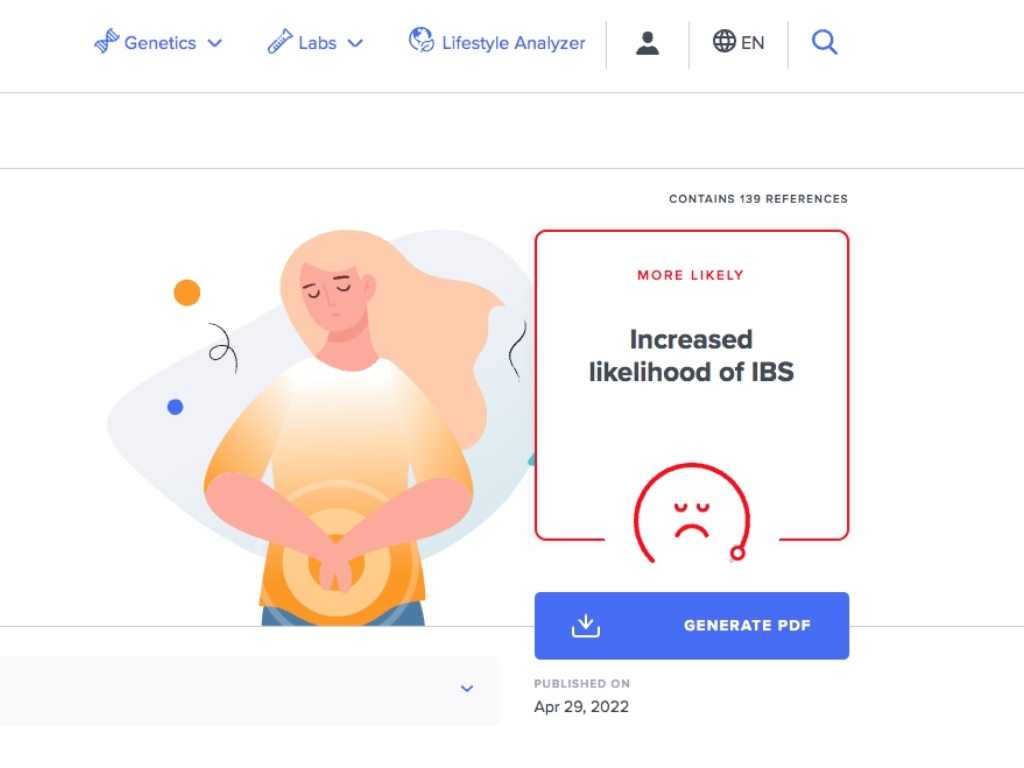 So what are these signs?
Insomnia, Sleep Apnea, or anything else less than a good night of sleep.
Inflammation – Your body is trying to fix something.
Heart Rate Variability – an overall indicator of health, particularly cardiovascular health. (I use hardware to monitor my HRV, my chiropractor also does health assessments on our entire family to give us feedback on HRV.)
Weight Changes – thyroid or hormone issues and other causes.
Digestion disturbances (constipation, diarrhea, bloating, gas), Leaky Gut, IBS
Fatigue/Exhaustion – low iron, low Vitamin D, low Vitamin B-12, and others
Frequent bad mood – hormones or other chemical imbalance, low vitamin D
Hair Loss – thyroid, low iron, hormone imbalance
High or Low Blood Sugar (hypoglycemia, prediabetes) – Did you know that having lots of skin tags is an indication that you are at risk for contracting Type 2 Diabetes?
Cravings – serious or extreme cravings are pretty much always an indication something is going on in your body – talk to your doctor.
Muscle Cramps – a sign of low potassium, electrolyte imbalance.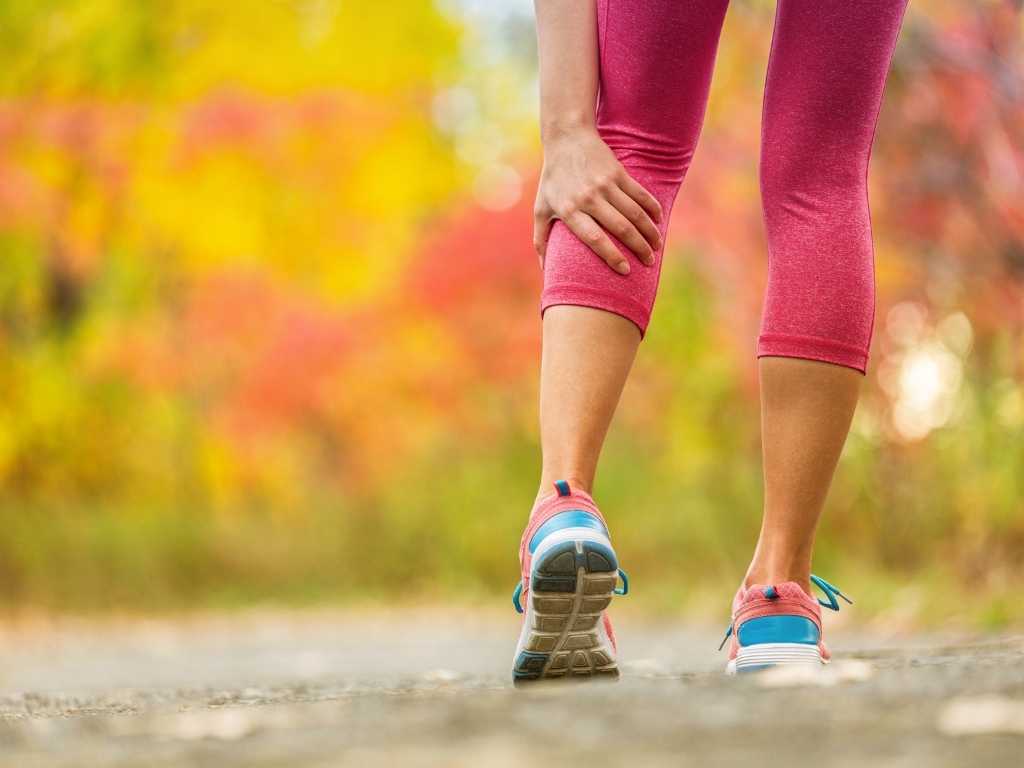 These are just a few of the many signs your body might try to send you; of course, there are the obvious ones, such as a fever, or sore throat, too.
Monitoring Health Conditions
It is important to regularly check certain markers like Vitamin D, which can help prevent you from getting common colds and viruses. Checking your cholesterol levels and other markers of general health are also important.
My DNA testing showed I have a higher risk for high cholesterol and heart disease. With this knowledge, I decided to be proactive.

Cardiovascular screenings are not considered preventative medicine. Health insurance wouldn't cover screenings. So, my mom and I recently had 5 screenings performed by Lifeline that show our risk of cardiovascular issues, osteoporosis, etc.
We paid a small out-of-pocket expense for these screenings because a doctor won't order these preventative tests unless you have symptoms of a heart attack! (You can schedule a Life Line Screening near you.)

Life Line Screening provides preventive screenings for stroke and cardiovascular disease risk.
Both mom and I had results that showed everything was normal. Although mine indicated I could benefit from losing some weight, and my moms showed a low risk for osteoporosis. They don't provide any treatment plans, just the screening. You can benefit from learning your risk factor whether you follow a holistic route or traditional medicine.

They say an ounce of prevention is worth a pound of cure…
Lowering My Cancer Risk
Last year, I shared my results from a test that showed my glyphosate levels were high. I completed that test in February 2021. During the rest of that year, I used a protocol created by my health care provider to lower those levels. Part of the process was sweating in my sauna. At the end of the year, I retook the test and my levels were reduced by more than half.
Organic food is a priority for our family members. We also avoid spraying our lawn with herbicides.
I've also followed up by using a risk assessment tool to determine my personal risk of breast cancer. Some of the questions will be to determine the risk of inherited cancer, whether or not you began menstruating at a young age, childbirth, etc.
You can use this tool at the National Cancer Institute website. If you have a negative test result, follow up with your health care provider.
Blood Sugar Imbalances and Medical History
Knowing the medical history in your family tree can also give you an idea if you have a predisposition for diabetes. With selfdecode's lab analyzer, you can upload your lab results which can then be cross-referenced with your genetic data.
Because I have a typical risk of high blood sugar, I keep an eye on my A1C results. Currently, at 4.6, I am in the normal range, which is good news. (In case you've never heard of it, A1C is a blood test to check for type 2 diabetes and prediabetes. It measures your average blood glucose, or blood sugar, level over the past 3 months.)

When blood sugar is high, the pancreas releases insulin. Insulin is responsible for lowering blood sugar and storing this sugar in the muscles and liver.

But when your genotype contains a "T" risk allele in the SCN2A gene, your body may be releasing excessive insulin, which can result in high blood sugar and the development of insulin resistance! Knowing your risk factors can help you make better decisions about your diet and lifestyle.

You can find out your genotype with the New Blood Sugar DNA Wellness Report. Genetic Testing at home is simple and can give you a gameplan for your own healthy habits.
What I Do to Lower Toxins in My Environment:
Focusing on the well-being of my family has been my top priority since becoming a mom. Not only do I want to know my genetic health for my own benefit, but for the branches to come in my family tree.
Limitations of Consumer Genetic Testing
Genetic results are only one factor when it comes to your health. It's also important to consider your environment, healthcare access, and lifestyle choices.
Genetic testing might give only limited information about a genetic disease. Keep in mind the results cannot tell you whether you will have symptoms or how severe they may be if you do have them.
Receiving the results of your gene testing is just the beginning. There's so much you can do with the information. Your doctor is a great place to start. If your doctor isn't familiar with DNA testing kits, ask for a referral. A genetic counselor can help you understand your results and what to do next.
Get the latest public health information by visiting Cancer.gov. DTC genetic testing doesn't necessarily lead to a diagnosis. However, your geneticist or doctor may recommend genome sequencing to analyze a sample of DNA taken from your blood if you suspect disease based on the results.
Genetic testing looks for changes in your DNA that can inform your medical care. Talk to your doctor about whether genetic testing is right for you. CDC
Genetic counseling can also help identify genetic changes that may be causing or contributing to a disease that you were already diagnosed with.
Review of SelfDecode
What I love about SelfDecode is that if you have raw DNA data from other providers, such as 23andMe, you can upload those files and take advantage of the Wellness Reports. (A subscription is still required even if you don't use the selfdecode DNA test.)
Many DNA testing companies only give you results. The reason I chose SelfDecode is because they go beyond the DNA analysis and give you additional reports as well as access to the lab test analyzer.
The lifetime membership gives you unlimited access for the rest of your life. For me, it is totally worth it. As new scientific research is done and data compiled, you'll have the latest and greatest added to your wellness reports. Lifetime access means that you'll get detailed information about future DNA wellness reports and cutting-edge technology.
Although they also offer annual subscriptions as well.
The lab test analyzer is also helpful as it considers the results of your lab tests and gives you personalized health recommendations based on your unique health issues. Because your lab results may be in the optimal range but your personal health data could come into play based on your personal gene variants.
These health reports may be linked to selfhacked, the SelfDecode personalized genetics blog.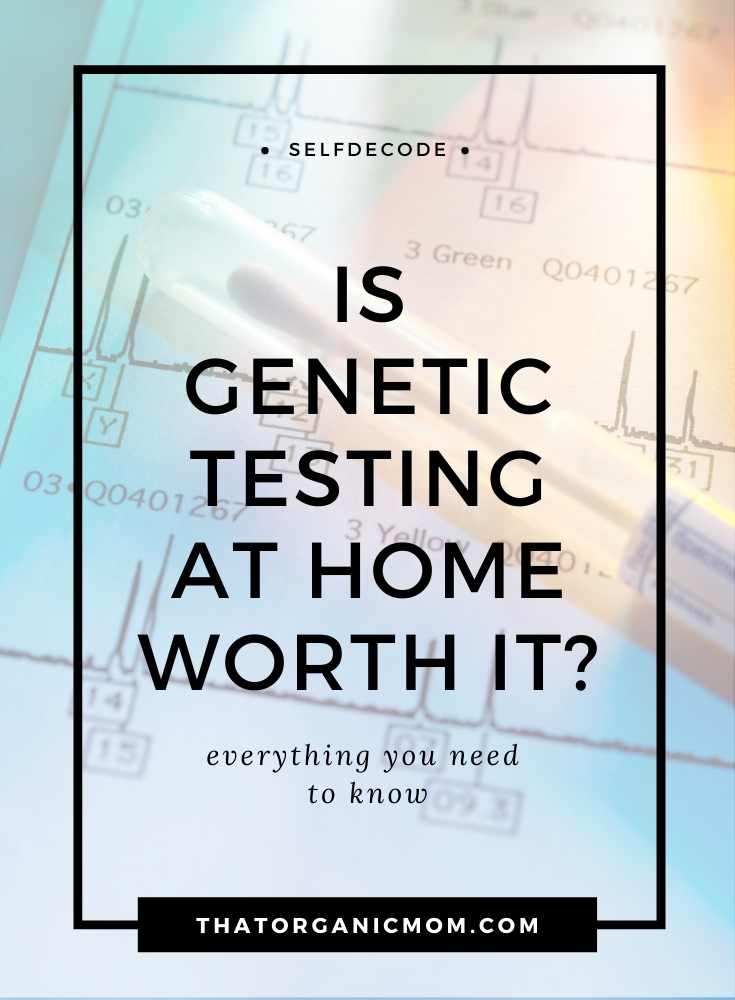 SelfDecode Review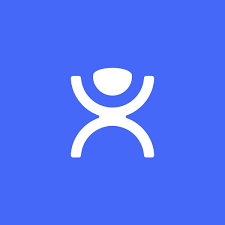 Product Name: SelfDecode Lifetime Subscription
Product Description: Personalized Health Report Service that gives members information and reports based on their genome. The personalized blog allows members to make lifestyle changes based on their own health risks based on DNA genetic testing.
Value

Ease of Use

Accuracy