Podcast: Play in new window | Download
Subscribe: Apple Podcasts | Google Podcasts | RSS
Last Updated on September 20, 2022 by Rebecca Huff
If you're wondering how to turn around a bad day, keep reading. I've used the following strategies so many times to rescue what I think will be a terrible day. You know what kind of day I'm talking about…
You wake up and head to the kitchen to make your coffee and realize you're out and forgot to replenish your supply. So, you shuffle off to take a shower hoping to leave the house early enough to grab a cup on your way to work.
Later, you realize in your haste and caffeine-free state, you left the files you needed on the kitchen table. To top it off, you end up working through morning break and by lunch, you're fully engulfed in a BAD day.
We've all had them; those days that start to spiral out of control, and one thing after another goes wrong. It often seems as if nothing is going right and it becomes harder to move forward.
Today, I'm sharing some powerful strategies you can use to turn around a bad day. Use one or all of them the next time you want to rescue a day that makes you want to say bad words.
Validate your own feelings
First, let's call a spade a spade. "Well, this is starting to feel like a bad day." Acknowledge whatever feeling you are having but be gentle with yourself; treat yourself the way you would treat a friend who was having a bad day. "But I think I can turn it around with a little effort."
Take a Deep Breath and analyze what you're really feeling. If you can put a name on it you may be able to better understand how to turn things around. Negative emotions that contribute to a bad day can stem from something completely unrelated to what is currently in front of you.
Label it
Could stress, anxiety, or frustration be at the heart of the issue? If so, label it as such. "I'm so frustrated with my client for rejecting my proposal, now I have to start all over again." Attaching a label in this way can help you to feel less frustrated, angry, or anxious.
If your work life is causing stress hormones to skyrocket you might be wondering if the trade off is worth compromising your well-being. Could you lower your stress levels by a change in career?
Sometimes we simply wake up on the wrong side of the bed and aren't sure why we are experiencing a very bad day. Go on a walk to ruminate and see if you can label the root cause or figure out how you got started off on the wrong foot.
Take Action/Change location.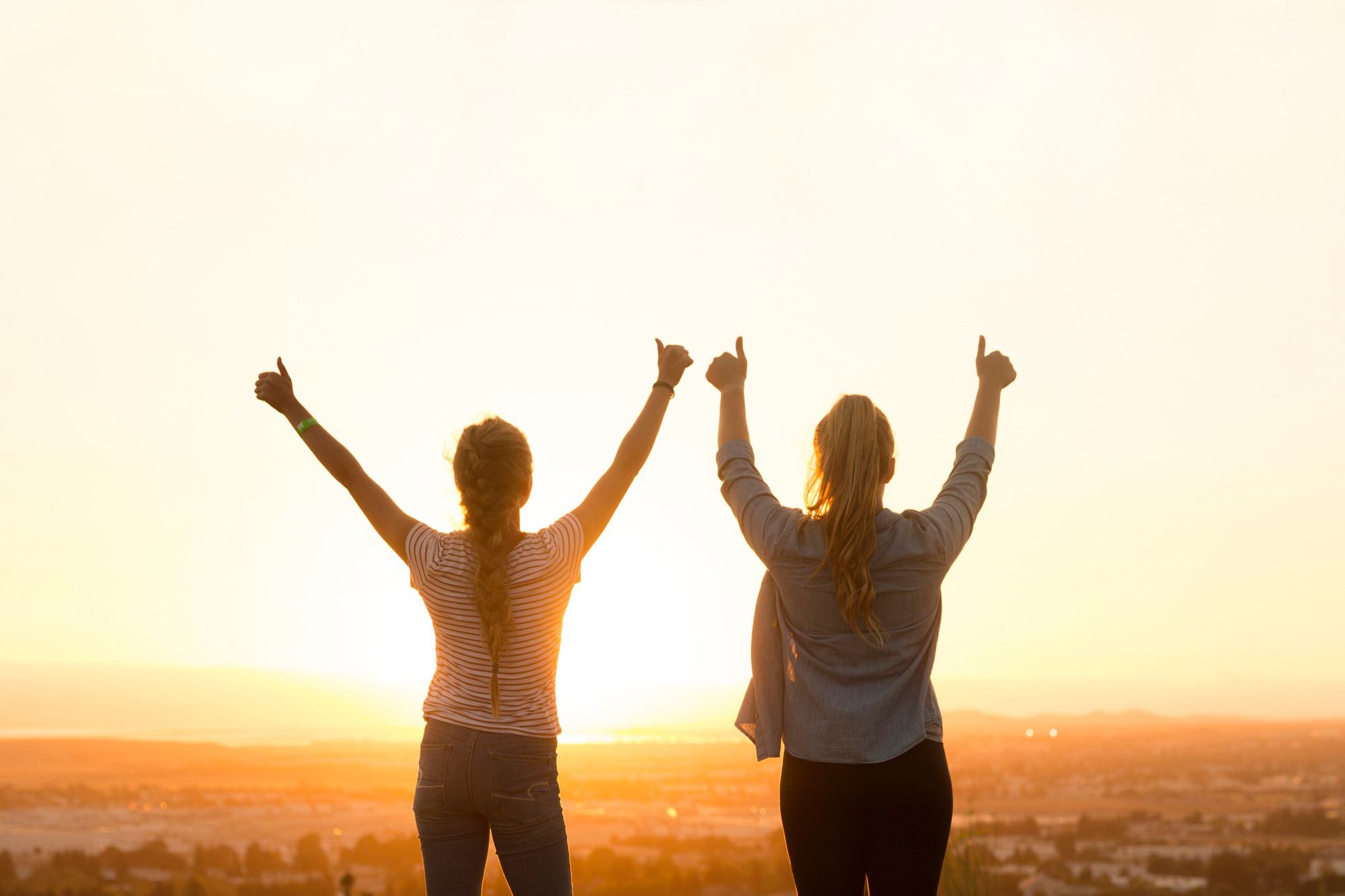 How about taking a break to change your environment. A change of scenery can often alter our perspective on things.
If you are at home having a bad day, try running an errand, a quick trip to the post office, or just to fill your car with gas.
At work? Try going to the break-room, walk around your office, or grab a healthy snack.
If you work from home, try packing up your laptop and heading to a juice bar or coffee shop where you can access free wifi. Just do something to change your environment.
Do something/anything
Start something, anything, but preferably something you can complete in half an hour or less. Some suggestions would be:
answer an email
file some papers
clean the kitchen
sort one drawer and organize it
clean off your desk
listen to a chapter of an audiobook
do a quick workout
Speaking of workouts…
Exercise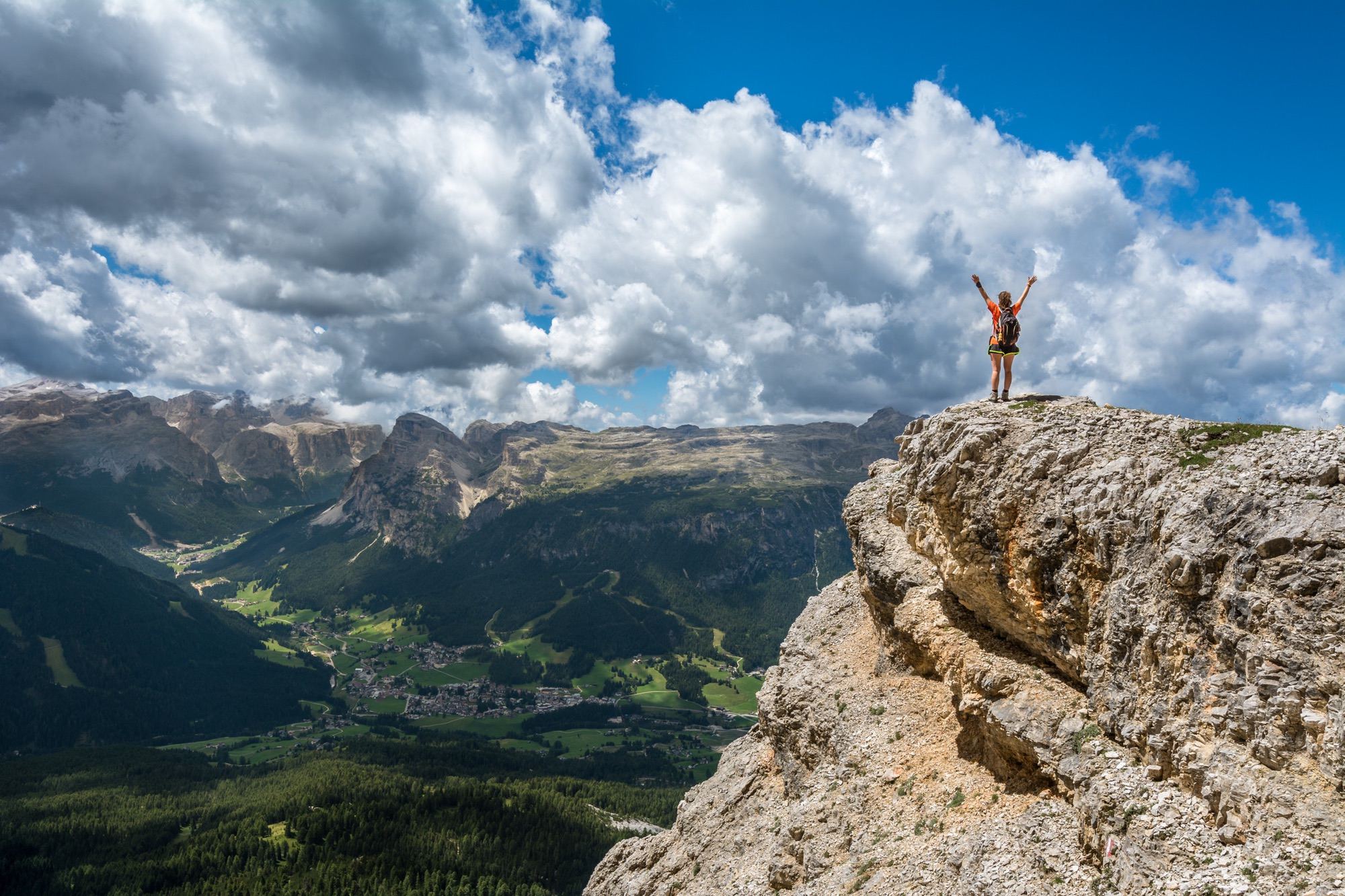 Exercising can put you in a better mood quickly, especially if you are outside. Any kind of movement you enjoy will work. Just don't force yourself to do a type of exercise you hate. That could backfire.
Consistent exercise is good for your mental health and can help with stress management. So work in a bit of movement every day and you'll be one step closer to having a good day.
Besides,
Exercise gives you endorphins. Endorphins make you happy. Happy people just don't shoot their husbands, they just don't.

Elle Woods
The Right Music Can Reverse a Bad Day
Turn on an upbeat and cheerful playlist. If you don't have one, make one. Listen to your favorite song on repeat if you have to. Try Gene Kelly's "Singing in the Rain."
"From where I stand the sun is shining all over the place!"
Doesn't have to be a song that makes other people happy, but it couldn't hurt to ask for recommendations. Recently, I asked for song suggestions. Before long, I had an excellent, uplifting playlist full of songs that made me feel good about life.
Change of activity/change of pace
Sometimes our lousy day is connected to a project we are working on, or we are just getting bogged down in the monotony of our work. When this is the case, try putting your current activity on pause and begin something different. Set a timer if you must, spend 15 minutes on the new activity and then get back to the project you were working on.
Changing your usual routine can often stop a bad day in its tracks. Just try something different; something new. Switch things up a bit and see if it can help reverse a day going in the wrong direction. At work, if you usually are sitting, try standing up. Go on a hike if you typically work out indoors.
Sometimes you can rescue the rest of the day by a simple change of plans.
Stop Trying So Hard
Consider the "law of reversed effort" which is the phenomenon that when we chase something or someone it moves away from us, but when we leave it alone it comes to us. If you firmly believe in hard work and trying, this may seem counterproductive. Hard work = results, right?
In some cases, taking a break or resting can contribute to accomplishment.
Proficiency and the results of proficiency come only to those who have learned the paradoxical art of doing and not doing, or combining relaxation with activity, of letting go as a person in order that the immanent and transcendent unknown quantity may take hold. Aldous Huxley
When I'm trying hard to get work done but run into one road block after another I try this tactic. In a recent case, it was evident I wasn't going to be able to work on a project, so I took my son up on his offer to play Minecraft. It's hard to have negative energy when you're playing a game with someone who is enjoying your company so much.
Keep this in mind next time you're trying so hard. Trying too hard often backfires. When we focus too much on achieving happiness, we often repel the very thing we're looking for. (This is evident in other areas like "trying to sleep" or "trying to enjoy yourself." The more you fixate on it, the less chance you may achieve it.)
Fuel your brain
Eat a snack that is good for your brain. Purposely choosing a healthy snack will derail any tendencies to self-medicate with food. Great suggestions can be found in the book: Happiness Diet.
Believe it or not, food can be closely related to your emotional state. Here are 20 Foods that can put you in a bad mood.
LOL to turn around a bad day
That's right, laugh out loud. Don't feel like laughing? So what! Just start doing it. If you need some help, create a haha board on Pinterest with funny memes. Watch a sitcom. Ask Alexa to tell you a joke. Listen to a stand-up comedy routine or funny podcast. Do whatever it takes to make yourself giggle.
Send your inner mean girl to Charm School
Be nice to yourself! Even more important, learn to shut down your inner mean girl. If necessary, you can send that inner mean girl to Charm School. Maybe she needs to learn to be more charming and less judgmental. To reset a day that is starting to go downhill, avoid engaging in self-critiquing and negative thinking. Take it easy and try not to judge yourself unfairly.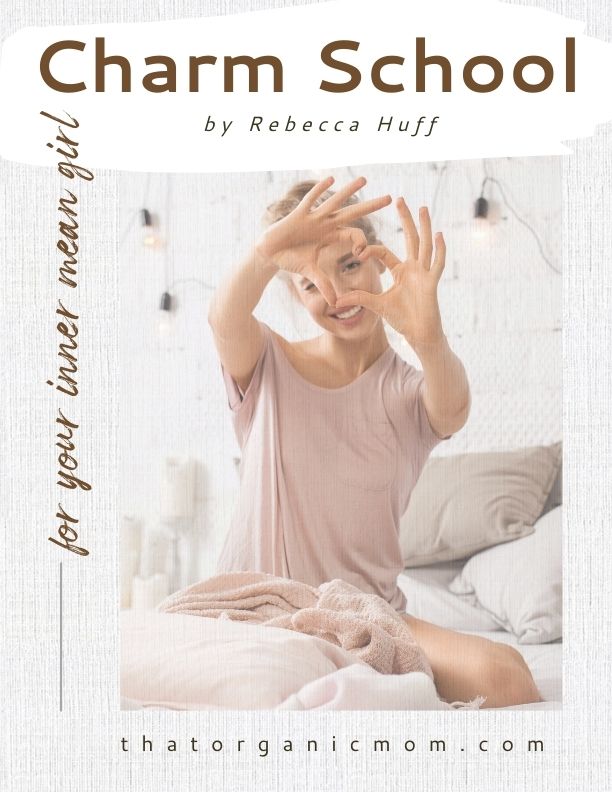 Charm School For Your Inner Mean Girl
Charm School for Your Inner Mean Girl​ – If you have ever experienced a time in your life when you couldn't stand to look in the mirror​, i​f you spend time talking bad about yourself​, i​f you battle negative self-talk, join me ​in ​​Charm ​S​chool ​for your inner mean girl. This Christian devotional will help you see yourself through God's eyes.
Avoid Social Media
In most cases social media doesn't contribute to emotional well being. You're better off to avoid looking at social media if you're already having a bad day. You'll be better off making a phone call to a loved one instead.
Call someone who cares.
Find someone who cares about you, call them (don't text) and chat it up. If you can do something together outside, that's even better. Sometimes it helps to vent about what's gone wrong in your day to someone you trust; however, avoid people who tend to "pile on" as that may fuel the fire of the bad day.
Want to turn around a bad day? Be a hero!
Seal the deal by performing a random act of kindness towards someone else. Pick up lunch for a coworker, put money in someone else's expired parking meter, pay it forward in whatever way you can. When you "prove" to yourself that you can help someone else to have a great day you'll realize that you can also do that for yourself.
Practice Gratitude
Write down 1-5 things you are thankful for and think about how great they are. Get in the habit of acknowledging things that are good in your life and becoming genuinely appreciative of them.
Hack your brain
On the philosophical side, there is no such thing as a "bad day" only our perception and expectations of how days should go.
When things are not going according to your plans, don't just accept that the whole day is going to be "bad," or you could be creating a self-fulfilling prophecy. In other words, if you expect bad things to happen, you are more susceptible to having bad things happen to you!
Below you'll find an older video that has some perspective on how to turn around a bad day.
Read more about the "law of reversed effort" and see if you're inadvertently repelling what you're trying to achieve.