Podcast: Play in new window | Download
Subscribe: Apple Podcasts | Google Podcasts | RSS
Exercise is Medicine
Have you taken your medicine today? What I'm asking is, are you exercising enough?
I'm going to admit that for me, the answer was no. Eating healthy food is a habit for me; getting great sleep- easy peasy, avoiding toxins, not smoking, moderate alcohol intake, no problem! Being consistent with exercises – now that's been my problem! Are you exercising enough to reap the benefits?
As you will hear in this podcast episode with Judy Foreman we all need to move more and more frequently. How do we accomplish this goal when we are stuck in an office or at a computer all day?
I was no exception. Many of my daily activities include sitting. Working on this website, knitting, driving, grading papers: sit down activities. Although I often stand up at my desk, it isn't enough to offset continuous sitting.
"Even just standing-not exercising, but simply not sitting– would reduce premature deaths from all causes, a study of 16,586 Canadian adults showed. (Sadly, there's little evidence that standing desks help much.)" Perhaps a stand-up desk paired with a treadmill would be an improvement.
After reading the book Exercise is Medicine, I'm more motivated than I've ever been to make exercise a regular part of my life. Better late than never, right?
The Motivation to Exercise
There are many inspiring stories of people who are exercising and even competing in their golden years.
Exercise has so many benefits, as you will find as you listen to this episode and read the book. It boosts mood, improves brain function, helps prevent falls as we age, keeps our heart healthy, and helps slow down aging, among other advantages.
Sitting Kills
Even for those who enjoy exercise, sitting too much is detrimental to our health. Sitting for hours on end puts us at higher health risks such as:
obesity and overweight
diabetes
heart disease
adverse changes in artery function and structure
weakened muscles and muscle wasting
failure of mitochondria
negative impact on telomeres (they keep DNA from unraveling during cell division)
Sitting makes us fat because it lowers the amount of food that is converted into energy. This excess body fat then raises the risk of heart disease, diabetes, arthritis, and some cancers in multiple ways.
According to an Australian study that Foreman cites in the book, the more time the participants spent sitting, the more their blood sugar levels rose.
"Sitting is even bad for thin folks-sitting after a meal leads to a spike in blood sugar. Getting up after a meal can cut such spikes in half. Indeed, standing up and walking around just a little can double energy expenditure within minutes." So, stand up and clean the kitchen, take a walk around the block, or do a little after dinner dance!
The chapters in this book include:
Aging
Run for Your Life
Sitting Kills
The Heart of the Matter
The Energy Converting Machine
Bigger, Better, Stronger
Boning Up
Exercise and Cognition
Exercise and Mood
It Takes Guts: Exercise and the Microbiome
Immunity, Inflammation, and Exercise
Exercise and Cancer
Those Tiny, Telltale Telomeres
Exercise and Anti-Aging Pills
The Nitty Gritty: Q&A
Dodging Bullets
After my discussion with Judy, I knew I needed a better plan for implementing movement into my sit-down activities. One of the changes is that when knitting, I ask Alexa to set a timer for 30-45 minutes. When the timer goes off I stand up and tidy or do a chore. My goal is to do a nitric oxide dump three times per day.
If I'm working at my computer or watching tv, I'll ask Alexa to start a 7-minute workout.  I also set a series of "reminders" to go off throughout the day at which point I stop to do a number of each:
squats
lunges
pushups
tricep dips (on the edge of the couch)
wall sits
burpees
mountain climbers
I'd like to experiment with knitting on an exercise bike, or even working on a computer with a bike desk combo.
Since I don't necessarily mind activities that require I move my body, I decided to incorporate more of those than setting a goal to "go to the gym" which for me, is not fun. Here are some activities that are moving and exercise
swimming
hiking
rappelling and rock climbing (our gym has a "rock" wall that my daughter and I use)
dancing
riding a bike
sports (tennis, volleyball, etc)
Questions we discuss in this episode:
We've been hearing "sitting is the new smoking" for years now. Chapter three in the book is titled "sitting kills," why is sitting so unhealthy? How does too much sitting speed up our demise?
For people like myself who love knitting, read a lot of books, and do a lot of computer work, is there a solution? What can we do to combat the side effect (sitting kills) of doing the things we enjoy?
Anti-aging pills, Exercise, and Chronic Disability
In the chapter about anti-aging pills, you write: "Think of it this way: Exercise IS a drug. It is a medicine. In fact, it's the best medicine going. It's also free. In other words, the only time it makes sense to take a pill instead is if you are too sick, injured, or disable to move." How close are researchers/scientists to having pills for people with chronic disabilities?
How does exercise benefit our bones, and what specific types of exercise are best for building strong bones?
What kind of impact does exercise have on people who experience depression? Does it matter what type of activity?
Is running safe? What about the impact on joints? The heart?
Can you explain the correlation between the immune system, inflammation, and exercise?
What impact does exercise have on cancer? What does the research say about whether women should increase or decrease exercise after receiving a diagnosis of breast cancer?
For someone who does absolutely no exercise right now, what is the safest way to start exercising? What about people over 50?
What type of exercise increases brown fat (and what is brown fat?)
The Endocannabinoid system is responsible for runners high. It makes exercise it's own self-rewarding system, which is why so many runners are "addicted" to running.
What's the most important thing people need to know about exercise?
Judy: "Do it!"
Subscribe to A Healthy Bite!
Judy will be back on the podcast next month discussing A Nation in Pain, so make sure to subscribe to A Healthy Bite. If you live life with chronic pain, find support in our women's group Hopelively.
Meet the Author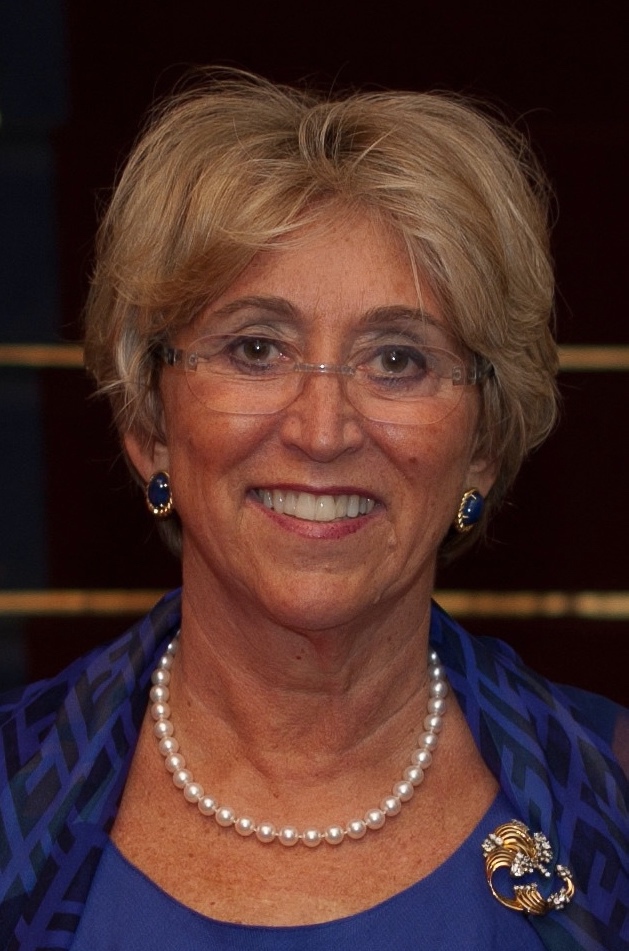 Judy Foreman, the author of "A Nation in Pain" (2014), "The Global Pain Crisis" (2017), and "Exercise is Medicine" (2019), all published by Oxford University Press, was a staff writer at the Boston Globe for 23 years and a health columnist for many of those years. Her column was syndicated in national and international outlets, including the Los Angeles Times, Dallas Morning News, Baltimore Sun, and others.
She graduated Phi Beta Kappa from Wellesley College in 1966, spent three years in the Peace Corps in Brazil, then got a Master's from the Harvard Graduate School of Education.
Judy has been a Lecturer on Medicine at Harvard Medical School, a Fellow in Medical Ethics at Harvard Medical School and a Knight Science Journalism Fellow at the Massachusetts Institute of Technology. Judy was also a Senior Fellow at the Schuster Institute for Investigative Journalism at Brandeis. She also hosted a weekly call-in radio show on Healthtalk.com.
She has won more than 50 journalism awards, including a 1998 George Foster Peabody award for co-writing a video documentary about a young woman dying of breast cancer and the 2015 Science in Society Award from the National Association of Science Writers for her book, "A Nation in Pain."
All content and media found on this website is created and published online for informational purposes only. It is not intended to be a substitute for professional medical advice and should not be relied on as health or personal advice.
Always seek the guidance of your doctor or other qualified health professional with any questions you may have regarding your health or a medical condition. Never disregard the advice of a medical professional, or delay in seeking it because of something you have read on this website. 
Pin this post