Last Updated on August 11, 2022 by Rebecca Huff
I'd read other women's experience with their forties but it wasn't until I experienced it myself did I understand the change that happened during this decade of life. So many changes in my attitude as well as how I go about taking care of myself. Would you like to know how my beauty routine changed in my forties?
I'm blessed to have my own personal beauty advisor who can show me how to adapt my beauty routine to work for me as the years go by.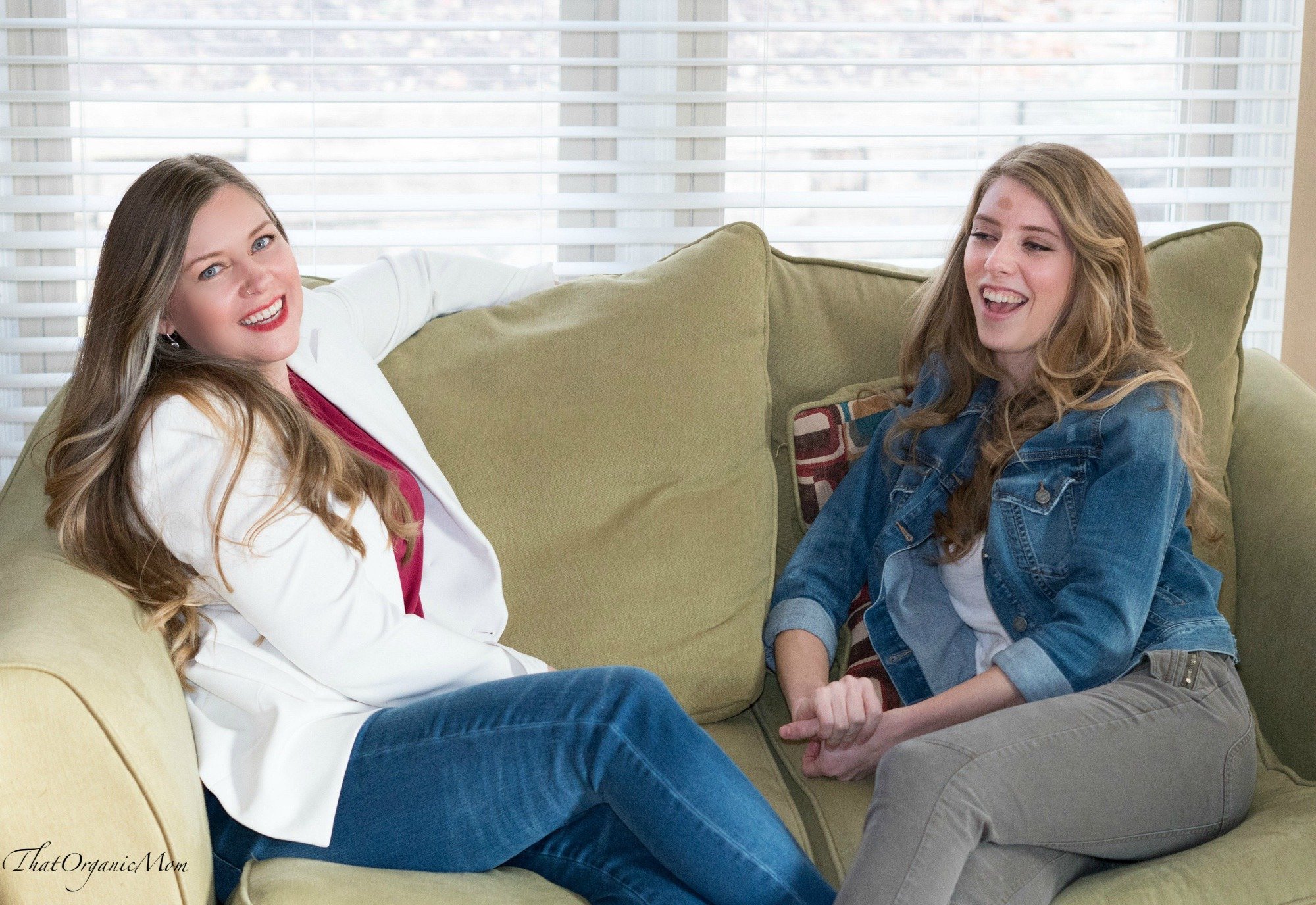 One way my beauty routine changed in my forties is that I have shifted my efforts to be more focused on my skincare routine and less on makeup application. Following the ultimate beauty routine has done wonders for the texture of my skin. Making it a point to follow most of the steps most of the time is now a higher priority.
To supercharge my beauty routine in my forties, I added Odacité GI+L Serum each morning. It's concentrated, so I only use a couple of drops mixed in with my morning moisturizer. This formula is a fast-acting serum that has an active source of plant collagen, camellia seed oil, an extract from the antioxidant-rich seeds of green tea. (some say it's the Geisha's secret to radiant skin) The Lemongrass in this formula tightens and refines dull skin, definitely something I need.
You can choose the combination that targets your skins specific needs from among Odacité serum collection. Some of the choices are anti-aging, vital glow, deep wrinkles, sensitive skin, pigmentation, clogged pores, oily/acne, and combo skin among others.
Another aspect of how my beauty routine changed in my forties was that I started double cleansing. For my first cleansing, I've been using Vitamin B Enzyme Cleansing Oil + Makeup Remover by Elizabeth Dehn. Not only does it easily remove my makeup, it smells amazing and it leaves my skin feeling fantastic. The second cleansing is using my Clarisonic and Atopalm foam face wash.
Another thing I try to do every day is Yoga for my face with the NuFace Trinity. At least once per week, I use Manuka Honey for a mask while I'm in the shower (because honey is sticky) which helps keep my skin healthy. The enzymes in this type of honey are particularly healing due to its bioactive properties. The healing properties of this honey are measured by unique Manuka factors (UMF) and the higher number indicates more of these factors.
About once or twice a year I follow the Beautifying Cleanse.
Makeup changes
As for makeup, I do count on a few carefully chosen products, though I do not wear makeup every day. That hasn't changed much as I didn't even use foundation until my late thirties. On days when I know I will be home all day I let my skin have a chance to rest and breathe.
When I apply makeup it needs to be clean, no toxic ingredients allowed! Vapour Organic Beauty Atmosphere Soft Focus Foundation which is so smooth and creamy fits the bill. First, I use it because it looks very natural. Second, this foundation offers good coverage, but it doesn't feel heavy or caked on. Third, the ingredient list is phenomenal including organic pumpkin, frankincense, and lotus flowers to name a few.
I prefer to keep my makeup on the more natural side but a little color on the eyelids can be flattering. I stay away from shimmery eyeshadows as they magnify the appearance of fine lines. When I wear eyeshadow I put a dot of the lightest shade of taupe or an off-white in the center of my lower lid and in the inner corner to make my eyes appear more open. This helps the fact that my eyelids are a little more hooded than they used to be.
I skip the eyeliner and just brush on two coats of RMS Beauty Mascara – Volumizing Formula. Studies show that after forty our eyelashes tend to thin out and grow slower. Because of this, I don't want a mascara that is hard to remove which could cause even more lash loss. In addition, waterproof mascara contains more toxins than other formulas. At night, I apply a tiny bit of organic Castor oil to my eyelashes and eyebrows.
Around age forty-four, I stopped highlighting my hair because as soon as some grey hair started showing my kids were loving my "wizard status" and encouraged me not to change it. Well, that isn't the only reason, I've had sensitive skin for years, especially my scalp. Even though I'd had my hair highlighted or colored at Aveda Salons I was still concerned about the possible problems with ingredients. I say I'm supernatural.
When it comes to how my beauty routine changed in my forties concerning my hair there are three things:
I do a Castor Oil mask once per week on a day when I will be home all day so it is soaking the maximum amount of time.
Refer to the Lunar Chart for cutting my hair; yes I know it sounds crazy but it works. My hairdresser was blown away. At the end of 2017, after one full year of only cutting my hair on the dates for growth, my hair had grown to crazy lengths! If your goal is to thicken, cut your hair on the thickening dates. To strengthen your haircut on the strengthening dates, there are also dates for beautifying and rootwork.
Other good beauty tips
Exfoliate – dry dead skin cells left on your face adds years to your look.
Make body brushing a habit to stimulate lymph and help skin's appearance.
Fill in sparse eyebrows and eyelashes – fuller, more defined eyebrows have a more youthful look.
Invest in cream and liquid formulas that make your skin look fresher.
Use lip gloss that is one shade darker than your own lips for a pop of color.
Include plenty of fresh vegetables in your diet for beauty from the inside out.
For toning legs and dealing with dimply thighs, I use a fascia blaster.
Smile. Nothing makes you more beautiful than being truly happy and letting it show.
Forget all the rules and do what makes you feel good about yourself.
Mentioned in how my beauty routine changed in my forties
The links in this post are included for your convenience and they are also affiliate links.
Find other products we love in the Recommended Section of this site. Macey and I suggest products from The Detox Market to those looking for a toxin-free beauty shop and you can check out our Natural Beauty recommendations on Amazon.
Detox your skincare routine with the FREE guide (click the eBook Cover on this page.)
Make sure to subscribe below so you'll get updates and notifications when we share other beauty-related posts and videos. Find my popular Top 3 Tips for growing long healthy hair. 
PS ~ Pin this post about beauty routine changed in my forties and share it with your forties friends!