Last Updated on August 12, 2022 by Rebecca Huff
Exfoliation is an essential part of your skin care regimen. No matter how often we cleanse, there is bound to be some sort of build up that needs to be taken care of. Not properly exfoliating can lead to pimples, blackheads and dull skin among other things.
The surface layer (stratum corneum) of your skin is comprised of packed dead skin cells, a.k.a keratin. Your skin is made to push living cells from the base layer (stratum germinativum) all the way through to the stratum corneum, where they flatten out and pack together.
This cycle of basal cells being formed, moving up through the layers, dying and packing together is called "Keratinization". When all goes well with this process, sebum will naturally be pushed out, and dead skin cells are easily exfoliated.
So how do those pesky blackheads and pimples appear? Keratinized skin cells line the pores (a.k.a. Follicles) and most of the time are easily exfoliated out. When they are not, the protein-packed dead cells build up inside the pore. Now add sebum that can't be excreted properly, and you have a clogged pore.
Then bacteria comes into play, which grows at a rapid rate and causes inflammation. The bacteria then break down the stored up sebum into fatty acids, which leads to oxidative stress.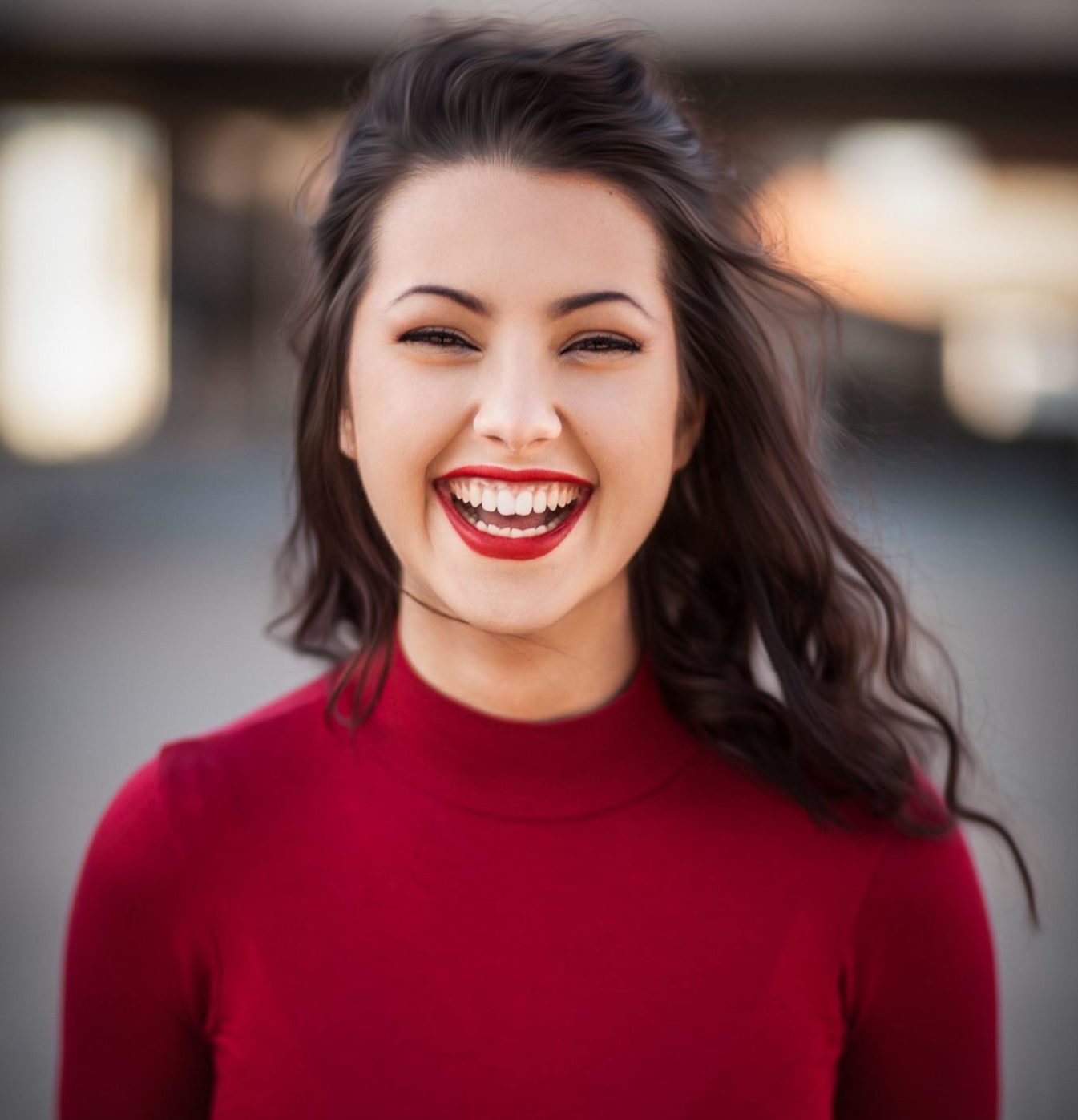 What is Oxidative Stress?
Your body is made to naturally release free radicals (stress, toxins that are in the air and sometimes in the things we eat). Antioxidants help with this process, and we can think of them as the little warriors and defenders of our cells. When the amount of free radicals outweigh the number of antioxidants, you have oxidative stress.
On top of all this add dirt, sweat, and makeup. How can your skin possible function naturally if we have all this packed on top of our skin? This is why it is so important to first; double cleanse and then exfoliate about once a week. Now, how often you exfoliate depends on your skin and what type of exfoliator or exfoliation process you are using.
Choose the right tools for exfoliation
Physical exfoliation is the use of a tool or granular product that is manually worked on the skin to buff away dead skin cells. These types of exfoliators can be used 1-2 times a week.
I personally don't use exfoliating products that use plastic microbeads.
As of July 2017, there is a law that bans the manufacture of cosmetic products containing plastic microbeads because they are an environmental pollutant. Once they go through the sewage system and into the waterways, environmental toxins stick to the beads (because of plastics porousness). Aquatic animals eat them, excrete them, and that spells disaster.
A lot of companies are in the process of phasing out the plastic, but they will be on your ingredient list by some of these names:
polyethylene
polypropylene
nylon-6
nylon-11
polymethyl methacrylate
I always tell people to be very careful of the type of granular exfoliator they use. Some ingredients used for the beads can be too rough or big to exfoliate with, and can even create microtears in the skin. (Yes, I do believe in microtears.) A lot of cheaply made products will have very large granular beads, while in other products they will be ground down to a finer, smoother bead that is more gentle on your skin. Jojoba and rice is a common ingredient used nowadays.
Other tools for exfoliation
Tools such as the Clarisonic will help remove excess dirt, sweat, and sebum. Personally, I like to use my Clarisonic every night with my second cleanse. It really helps to get a deeper clean and remove my makeup from the day.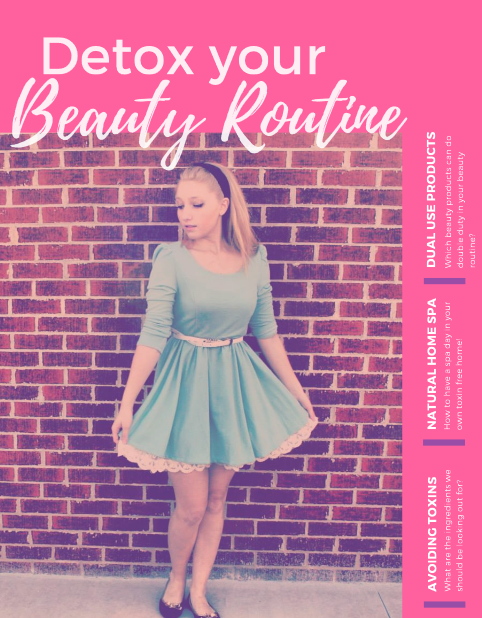 It is VERY IMPORTANT to not put too much pressure on your face with the brush. I tell my clients to let the machine do the work. The rotating brush is made to cleanse for you, and you only have to allow it to sit on the skin lightly. No rough scrubbing motions are necessary!! If you know someone who said their Clarisonic made their skin worse, this is usually the reason why. Over scrubbing can also cause microtears, leading to tight, rough skin texture.
Chemical exfoliators go a step further and work deeper down under the surface. This is one of the best ways to ensure that your skin is truly exfoliated, especially if you are prone to whiteheads or blackheads. Depending on the percentage strength of these ingredients, I would only use these once a week.
Some chemical exfoliators are made to be very gentle and can be used more than once a week. If so, just be sure to follow directions on the packaging of the product.
Ingredients that are built into chemical exfoliators are usually:
AHAs (Alpha Hydroxy Acids) which include ingredients such as glycolic acid, Lactic Acid, Mandelic Acid and Malic Acid.
BHAs (Beta Hydroxy Acid) such as Salicylic Acid
Ascorbic Acid (Vitamin C)
Some other exfoliators that will work as they sit on the skin would be things such as:
Kaolin Clay
Bentonite Clay
Enzymes (the most popular used in skin care come from pumpkin, papaya, and pineapple)
So, for example, if an exfoliator has 15% lactic acid or a 20% blend of AHA's you'll only want to use it once a week if not every other week. Items such as clay or enzyme-based masks or exfoliators can be used more often than others because they are more gentle.
What should I use for my skin type?
Normal Skin– which is basically combination skin, meaning a little oil in the T-zone and somewhat dry everywhere else.
Just about any type of exfoliator will work for you, I think it's just personal preference if you have combo skin. Or you may want to have a couple of different types depending on the season or how your skin is doing any given week.
Recommended Product for exfoliation: Real Purity's Daily Facial Scrub made with jojoba
Dry Skin– flaky, tight and dull looking texture, fine lines
Choose an exfoliant that removes dull, dry skin while simultaneously providing hydration. A fine grain in a creamy base works best.
Recommended Product for exfoliation: Josh Rosebrook Active Enzyme Exfoliator
Oily and Acne-Prone Skin– you feel like you have to wipe off greasy buildup at the end of the day, have a lot of blackheads or tend to break out very easily
I tell my oily-prone clients to avoid gritty type exfoliators because it can contribute to breakouts. Chemical based exfoliators are great for oily skin. Glycolic and Salicylic acids are great for keeping away clogged pores.
Recommended Product for exfoliation: Brand New Day Scrub and Mask
Sensitive skin– rosacea, itchy, tight, or deep flaking skin, dilated blood vessels or any type of rash (such as eczema or psoriasis)
ABSOLUTELY stay away from gritty exfoliators!
Gentle, clay-based exfoliators are great for sensitive skin.
Recommended Product for exfoliation: Wyld Konjac Sponge French Pink Clay
Take care of your skin
The last thing I'm going to add here is about over-exfoliating. Your skin DOES need a layer of dead skin on top to protect it from outside pollutants. It's when your skin has an excess buildup of dead skin is when you get dull, pore-clogged skin. Your skin's turnover rate is roughly every 27 days, so it's essential not to overdo the exfoliating.
Too much exfoliating is the only thing about K-Beauty that I disagree with. From what I understand (this coming from some of my Korean friends) a lot of Korean people have sensitive skin. I believe this is a byproduct of exfoliating too often and with harsh ingredients.
Find our favorite "clean" exfoliants at:
Let Macey create Skin Care Regimen created especially for your skin type!