Walk a little every day for a happy mood boost. If you are unable to walk, sit by a window and move your arms. Do whatever movement you can do; preferably outside.
Listen, if you can walk, you should be grateful and do it as much as you can. Walking is something I once took for granted until we issued a walking challenge over at Hopelively. It was during the online step challenge that a sweet gal by the name of Shelley Cole mentioned that she was proud to have been able to take a few steps that day (she is paralyzed in her Left leg with extended injuries throughout her body from an accident). That is when I realized how I had been taking my ability to walk for granted.
I am so thankful that I am able to walk when and where I want to. I love to take nature walks with my children. Walking outside is by far the healthiest way to enjoy walking. I don't love to walk at the gym, but I do it when I must. I know that walking a little every day keeps me healthier. Don't be all or nothing about walking. Even a leisurely walk has mood lifting benefits. When I walk with the children it's usually more of an observational time.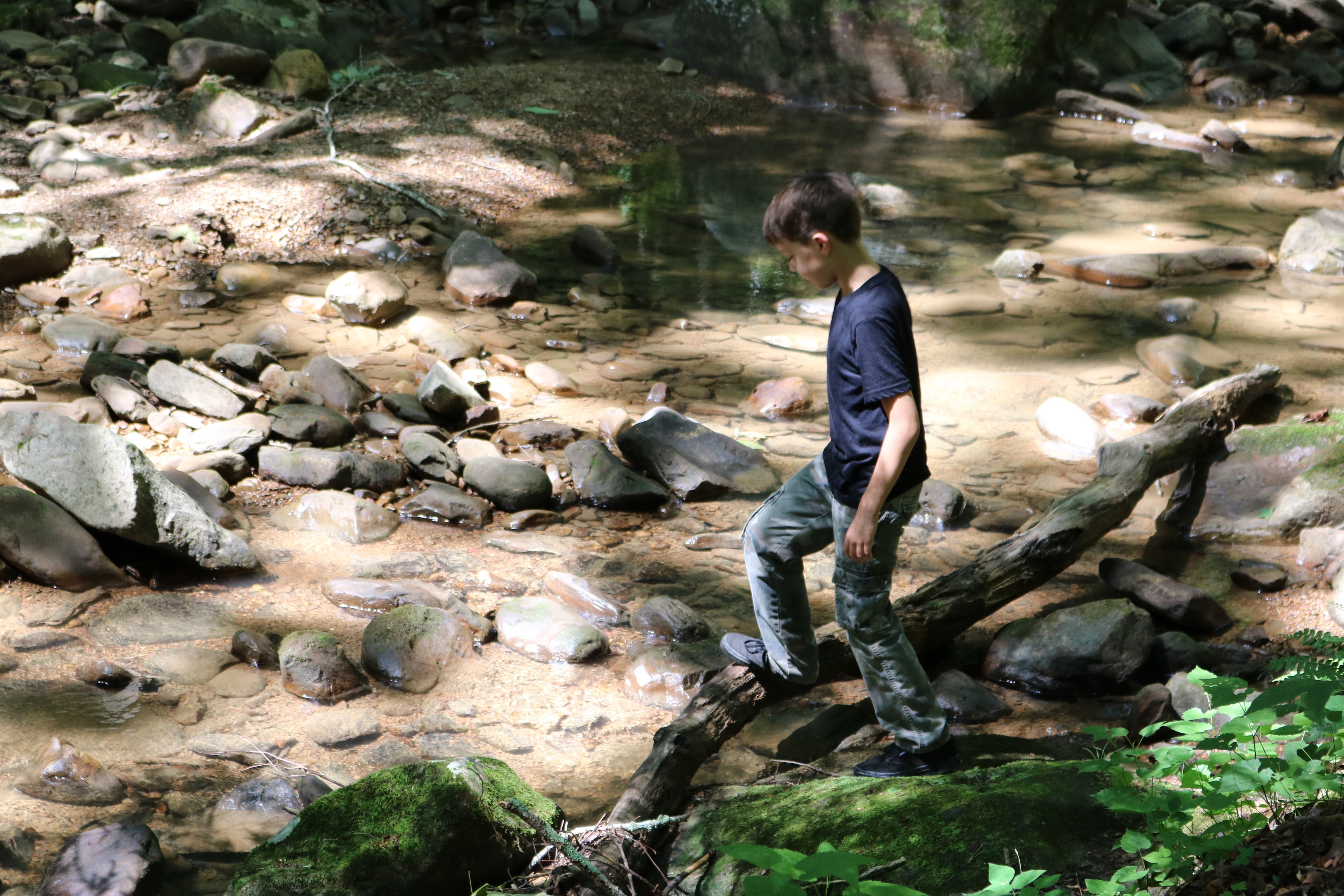 There are so many benefits to take a daily walk. Walking isn't just for burning fat, it helps a lot of other things in your body too. It helps move your lymphatic system. A daily walk gets your blood pumping and can therefore lower your risk for heart disease and blood clots. Walking may also reduce your risk for a stroke, improve your mood, help your sleep quality, reduce stress, and sharpen your mind. Walking may help to slow down the aging process, and it works no matter what age you get started.
Getting Started
Set a goal for 20 minutes, but if you are only able to walk 5 that's okay! Start where you are and day by day you will be able to do a little more and a little more. If you are an intense power walker kudos! Share any walking tips you have with the rest of us in the comments section of this page.
If you are in an area where you are safe, try walking in time to fast-tempo music (approximately over 120 beats per minute) with a strong rhythm. Studies show that it helps you walk 15 percent longer than those who walk silence. That's because music improves our mood, motivated us, helps focus our attention, distracts them us from feeling tired for longer periods of time, and help us to move more efficiently!
When you walk practice good posture (we'll talk about posture more in an upcoming #31habit, so make sure you're signed up); which means slightly bent and swinging arms, with an engaged core. Good posture will help you are get the most out of your walks. It will especially help you boost your mood!
Researchers believe that changing postures or movement patterns can actually influence the way you process information. Walking can have a positive impact on patients with depression. So if you're looking for a quick way to lift your spirits, "walk happily and you'll feel better," says Nikolaus Troje, Ph.D., of Queen's University in Canada. (1)
So what are you waiting for? Start walking today! I would so love it if you share your walk with me using the hashtag #31habits on any social media. You can tag or follow me on all social media, find the links at the top right of this page.
Don't forget to pin this post!
Sources:
1 – http://psychcentral.com/news/2014/10/18/walk-this-way-and-change-your-mood/76296.html