Last Updated on June 29, 2022 by Rebecca Huff
What is Mānuka Honey?
Mānuka Honey is a unique type of honey harvested from European honey bees.  These bees gather nectar from Mānuka bushes in New Zealand. These bushes grow in some of the most remote parts of New Zealand and have a short flowering season. Nectar, leaf and pollen samples were collected from over 700 plants representing 29 species from 12 regions in New Zealand and 5 States in Australia.
All of these facts mean this type of honey can be more rare, but beyond the limited supply, there is a lot more that makes Mānuka honey worth a higher price.
Honey exported from New Zealand goes through independent tests and must pass a precise inspection before leaving the country. That's because not all Mānuka honey is born equal. Without this system in place it might be hard to know what you're getting. The UMF Honey Association has helped out by introducing the UMF quality trademark and rating system.
UMF5 to UMF9 are low activity levels
UMF10 to UMF15 are useful levels
UMF16 and over are superior levels with very high activity
Using Mānuka honey for healing
Honey is being considered as an alternative medicine for chronic wound treatments due to its broad-spectrum antibacterial activity and bacterias inability to develop resistance to it.
High sugar and low pH in honey represses microbial growth while even low concentrations of Mānuka honey killed bacterial pathogens. The honey appears to stimulate healing and reduce scarring when applied to wounds.
A Study in Australia found that Mānuka-type honey can eradicate biofilms produced by Staphylococcus aureus strains with different biofilm-forming abilities.
Our findings support the use of well-defined Mānuka-type honey as a topical anti-biofilm treatment for the effective management of wound healing.
Streptococcus pyogenes is a type of bacteria often found in hard to heal wounds. Many times these bacteria congregate, creating a biofilm which furthers wound infection. This biofilm barrier then blocks drugs, and the wound is unable to recover. However, researchers have found that Mānuka honey not only destroys fully formed S. pyogenes biofilms but also prevent the initial binding to the wound tissue.
Mānuka Honey for Skin Conditions
Excellent as a facial, with a pH of 4.5 the acidity helps the skin to maintain a proper pH balance! Mānuka Honey is antibacterial and antifungal. Due to these properties, the honey helps prevent acne by controlling the microbes in the pores of the skin. Also, it makes a fantastic toner, cleanser, and mask. I use it often to hydrate my skin because it acts as a humectant.
The reason I started using Mānuka Honey on my face is because of mild Rosacea. This skin condition is painful when pores become enlarged, red, and inflammation occurs across the cheeks, chin, and nose. I have seen more improvement with Mānuka Honey than with any other method to treat Rosacea. (Including expensive creams!)
Autoimmune skin conditions such as eczema, psoriasis, and hives can be alleviated with Mānuka honey. As it is a humectant, it helps to hydrate the skin and helps prevent infection. ​​
For blemishes, ​it is beneficial to put a drop of lavender ​essential oils ​and mix with a tiny bit of Mānuka ​honey to apply to skin. If possible, leave on overnight, but if you are like me and can't sleep on your back, this may not be an option.
Burns and cuts heal faster with Mānuka honey. Athlete's foot, ringworm, and other fungal infections can also benefit from treatment with this honey. When applied to an affected area, Mānuka honey's antifungal benefits kick in.
Dry scalp, dandruff, scalp psoriasis may improve with Manuka Honey treatment. I like to combine one avocado with two tablespoons Mānuka honey to make a hair mask. In addition, it reduces premature thinning of hair, calms frizz and prevents split ends when applied to the hair. (You can add a spoonful to your current conditioner then use and rinse as usual)
Colds and Flu, even digestion issues may be treated with Mānuka honey
According to research, Mānuka honey protects against cold and flu and boosts immunity. Taking a teaspoon of Mānuka honey might help you get through the season without coming down with something! Try it in tea, on toast, or just straight from the spoon.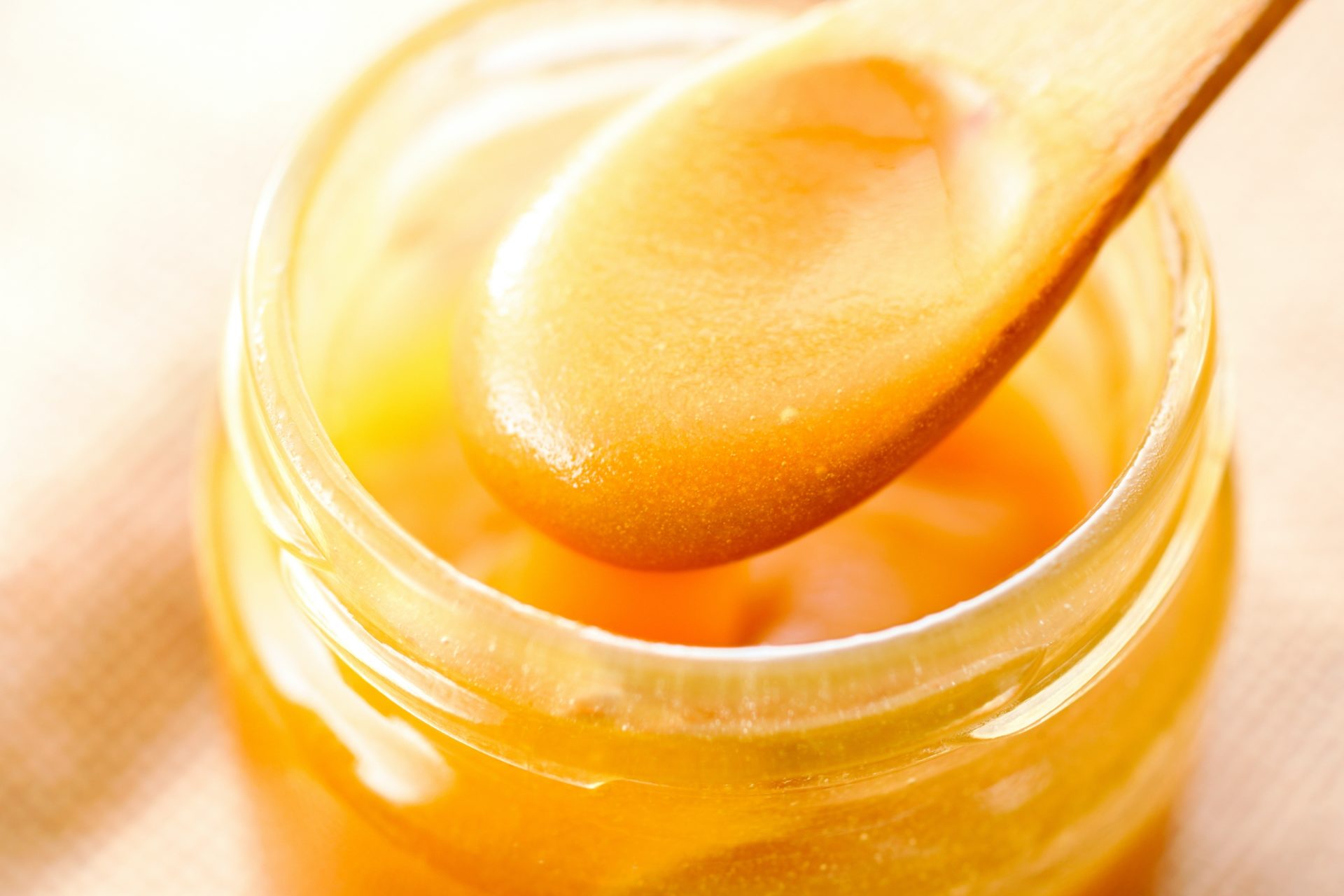 It is also great for soothing tonsillitis by bringing down inflammation and infection. Mānuka Honey destroys pathogens and stimulates the body's immune system!
According to research studies, "results showed that honey, in general, and particularly Mānuka Honey, has potent inhibitory activity against the influenza virus, demonstrating a potential medicinal value."
Soothe symptoms of colon distress with Mānuka honey's ability to reduce inflammation. It is able to help protect against structural damage of the bowel lining. In a similar way, it works to relieve gastritis.
Mānuka Honey's high antimicrobial activity has even been found to be effective against H.Pylori, which causes some stomach ulcers to turn into cancer.
"Clinical trials have found that Manuka honey can effectively eradicate more than 250 clinical strains of bacteria, including resistant varieties such as:
MRSA (methicillin-resistant Staphylococcus aureus)
MSSA (methicillin-sensitive Staphylococcus aureus)
VRE (vancomycin-resistant enterococci)
Helicobacter Pylori (which can cause stomach ulcers)
Honey has naturally occurring sugars
One thing to make note of – if you are consuming Manuka Honey – each tablespoon contains 16 grams of naturally occurring sugars. While the "World Health Organization guideline recommends adults and children reduce their daily intake of free sugars to less than 10% of their total energy intake. A further reduction to below 5% or roughly 25 grams (6 teaspoons) per day would provide additional health benefits.
Free sugars refer to monosaccharides (such as glucose, fructose) and disaccharides (such as sucrose or table sugar) added to foods and drinks by the manufacturer, cook or consumer, and sugars naturally present in honey, syrups, fruit juices, and fruit juice concentrates."
Even if you are not diabetic, you will want to limit your sugar intake to avoid metabolic syndrome.
Warning: According to Dr. Ron Fessenden of The Honey Revolution, daily consumption of Manuka honey is not recommended for those who are diabetic or prediabetic due to its high level of methylglyoxal which could induce complications of diabetes. ~ The Race to Stay Ahead of Antibiotic-Resistant Bacteria. (article removed from source)
Shop for sustainable honey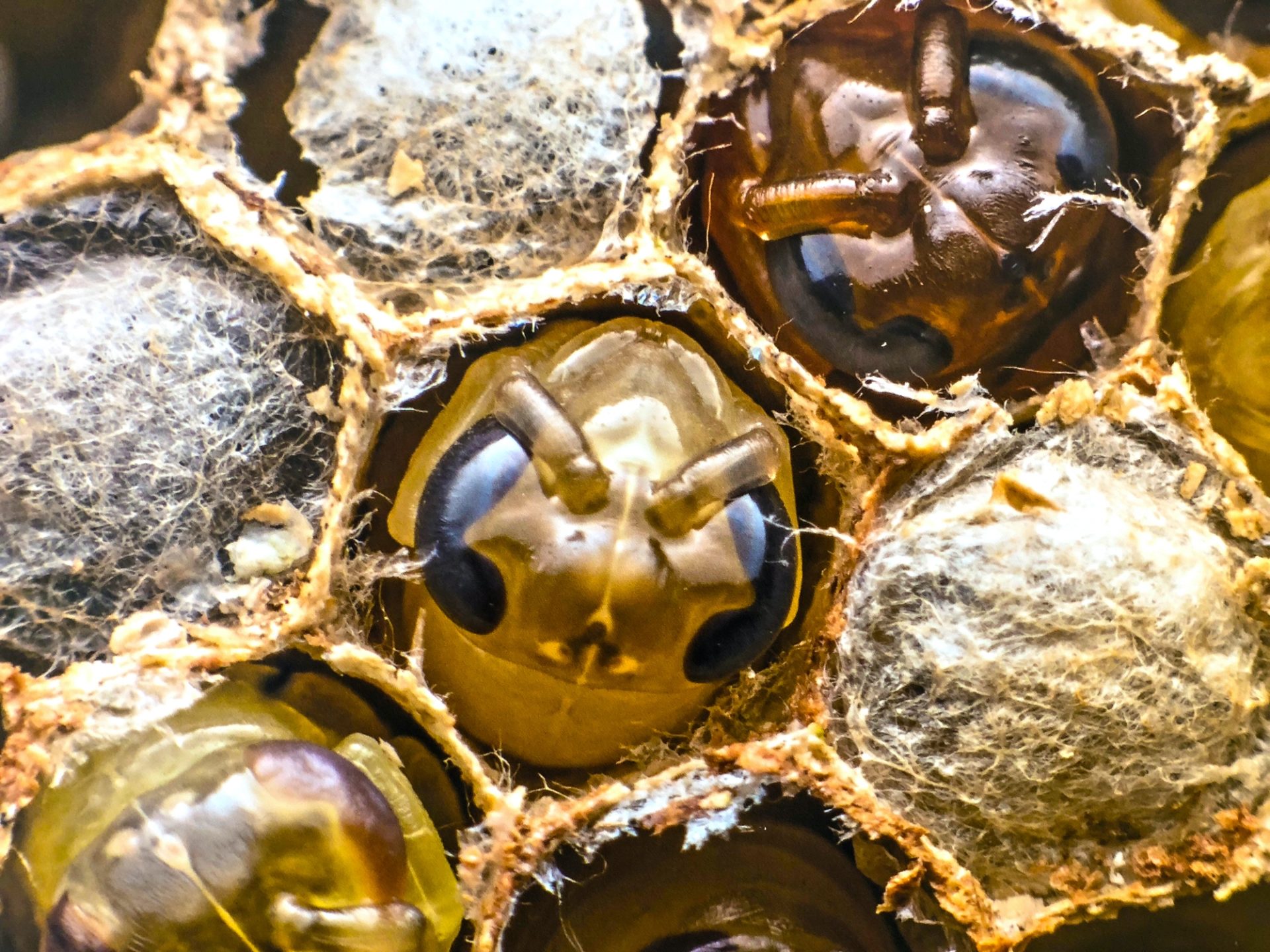 Remember that as an eco-friendly consumer, you will want to find out everything you can about the honey you purchase. Here are 5 Reasons to Shop for Sustainable Honey.
In the U.S. beekeepers can use antibiotics on bees as they fall under the FDA directive, regardless of whether the insects are kept by a hobbyist or large commercial operation. It is illegal in New Zealand to use antibiotics for bees, so they are never used during the production or collection of Manuka Honey. Which means there is no risk of ingesting unnecessary antibiotics when you choose REAL Manuka Honey.