Last Updated on June 29, 2022 by Rebecca Huff
Today's podcast is about the charm of being a good gift giver!
Clutter drives me crazy so when possible, I prefer to give my family members an "experience" rather than an "object" for gifts. Below are some gifts we have given in the past that are more environmentally friendly.
The photo below was from my husband's 50th birthday party. We all took him to a Vintage Bowling Alley and had a blast. No gifts to buy, nothing to wrap, very little waste. LOTS of good memories.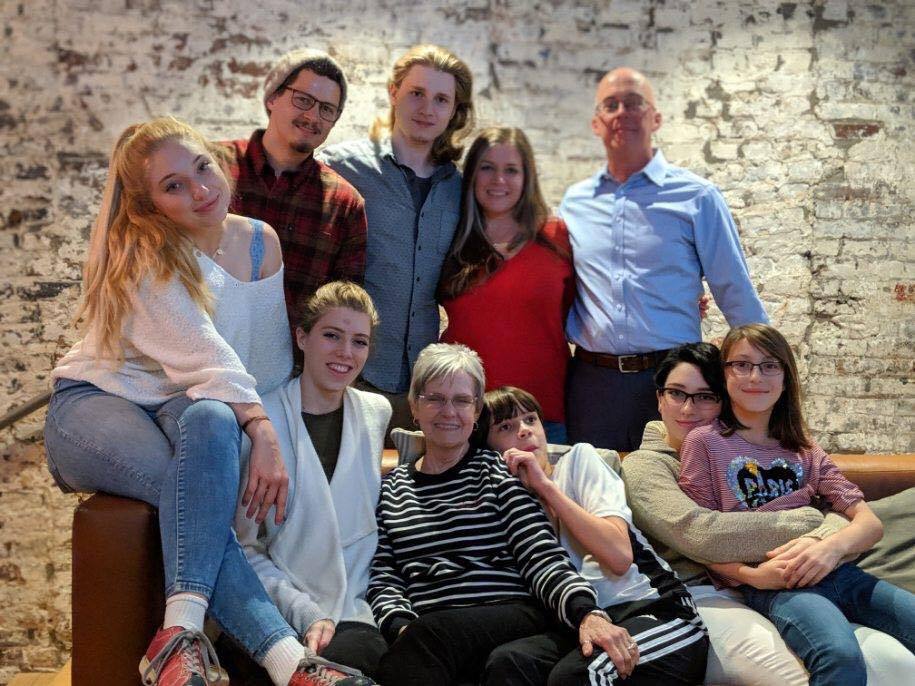 Something to plant, flowers, a cherry tomato plant, etc.
Meal made from scratch, or baked goods, or mixes in glass jars
Tickets to an event (concert, opera, play, festival, etc.)
Trip to a Vintage Bowling Alley (above)
Stay at a unique place (pictured below – a Yurt in the Blue Ridge Mountains near where we live that I took our family to celebrate Father's Day) or Day trip to a nearby place
Coffee shop gift card (can go on phone if the coffee shop has it available)
Pretty much any act of service (if that's the recipient's love language!)
A Spa day is always appreciated by your girlfriends!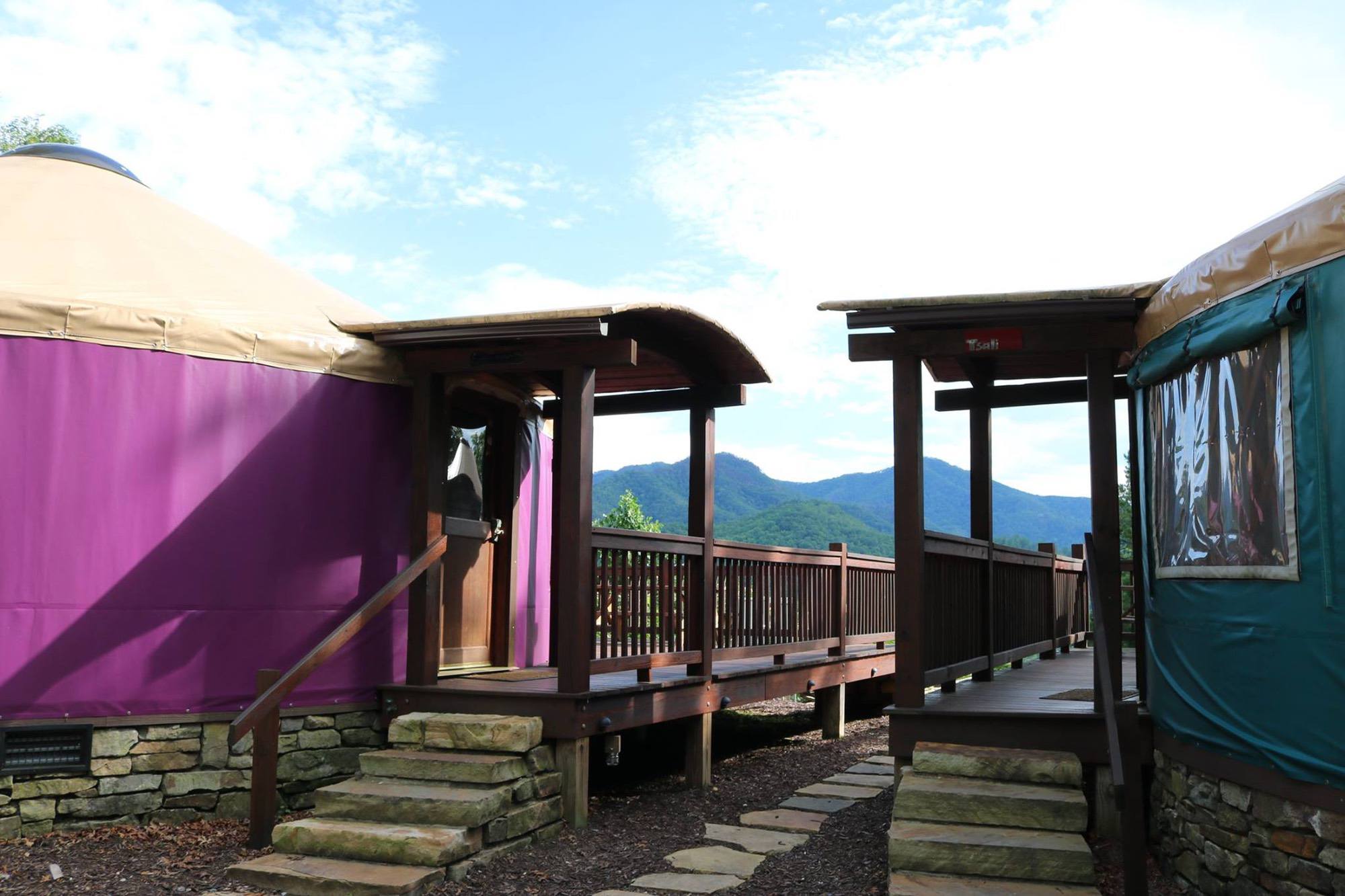 Greener gift ideas
When buying gifts consider wood, organic cotton, and other natural renewable materials. If your family members are old enough, you might think about doing a handmade gift exchange. Knitting is enjoyable and reduces stress and results in a beautiful homemade gift.
Support your local small business owners by checking off your gift list while shopping from independent artisans. Not only does this reduce your carbon footprint but you will be supporting your local community; best of all the gifts will be unique.
Do your body a favor and choose non-toxic organic beauty products and makeup. Cruelty-free beauty products are a must when it comes to eco-friendly gift ideas.
Shop locally if possible. There are so many great shops in the area where we live. You can probably find plenty near you as well. If you spend a little extra time looking for them, you can find unique gifts.
The best eco-friendly gifts are zero-waste, reusable, sustainable, made from recycled materials and won't end up in a landfill. That's a big bill to fit!
Give gifts that give back
When shopping for earth-friendly gift ideas, also consider the shipping. If you use the shop app you'll be doing the earth a favor. It allows you to make your shopping carbon-neutral deliveries. Using the carbon removal app helps reduce carbon emissions.
Gifts that give back are also an excellent choice. Many of them check out to be fair trade, sustainable gifts. So they're perfect, especially during the holiday season.
How about a buy one, give one company like Toms Shoes? When you buy shoes they also donate a pair to a child in need.
If you do order items (I do end up ordering some specific items if I can't find them locally) remember you can recycle boxes by using Give Back Box to donate items that benefit many. When I shop on Amazon, I ask the seller to use low waste packing when possible. Many times I will ask before I buy to make sure the product doesn't come in excessive plastic packaging.
If you do end up with packing peanuts, you can reuse them yourself, or you can drop them off at a packing store where they will happily reuse them!
Some gifts that consume little to no resources you might consider:
gift certificate for a massage
local food tour
a gift certificate to a bowling night (even better if you can go to a vintage bowling alley!)
prepared food or mixes – muffins, casseroles, bread, soup or cookie mixes in jars
acts of service coupons – for example, a night of babysitting for the new parents
Wrap those gifts eco-friendly by using paper bags, newspaper, scarves, or beautiful cloth you find on sale. If you prefer wrapping paper over these options, look to responsibly sourced brands labeled FSC. All non-glossy paper wrapping can be recycled or shredded for the compost. Reuse bows and ribbons through the years.