The drink more water challenge for January was a huge success! Thanks to everyone who participated and really upped the water tallies to kick off the year. Congrats to the winner of the Sly Fox S'well Water bottle in the Hopelively group!
Jami and I are ready to gear up for kicking off our February Challenge in Hopelively the day before February officially arrives so plan to get started. Do so by preparing to get in your kitchen and clean out the junk from those food storage spaces in just a couple days!
Also, get ready to clear out any stinkin' thinkin' as well. As Jami announced,
I'll start my blog series 28 Days of a Fat Girl's Guide to Knowing Jesus! Skinny girls are welcome… this is body image stuff too!
February conjures up thoughts of love and romance because with February comes Valentine's Day!  Love is closely associated with the heart and that's why we want you to take care of yours! This month we want you to love yourself and your family not only by healthifying your kitchen but by growing closer to Jesus!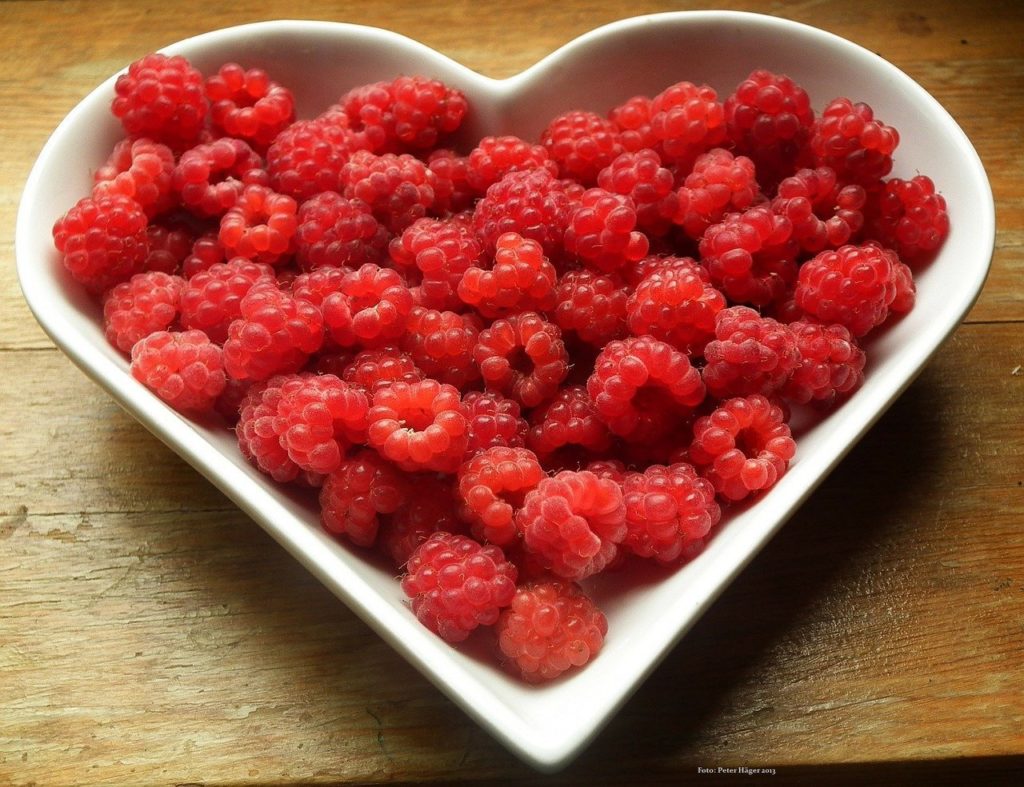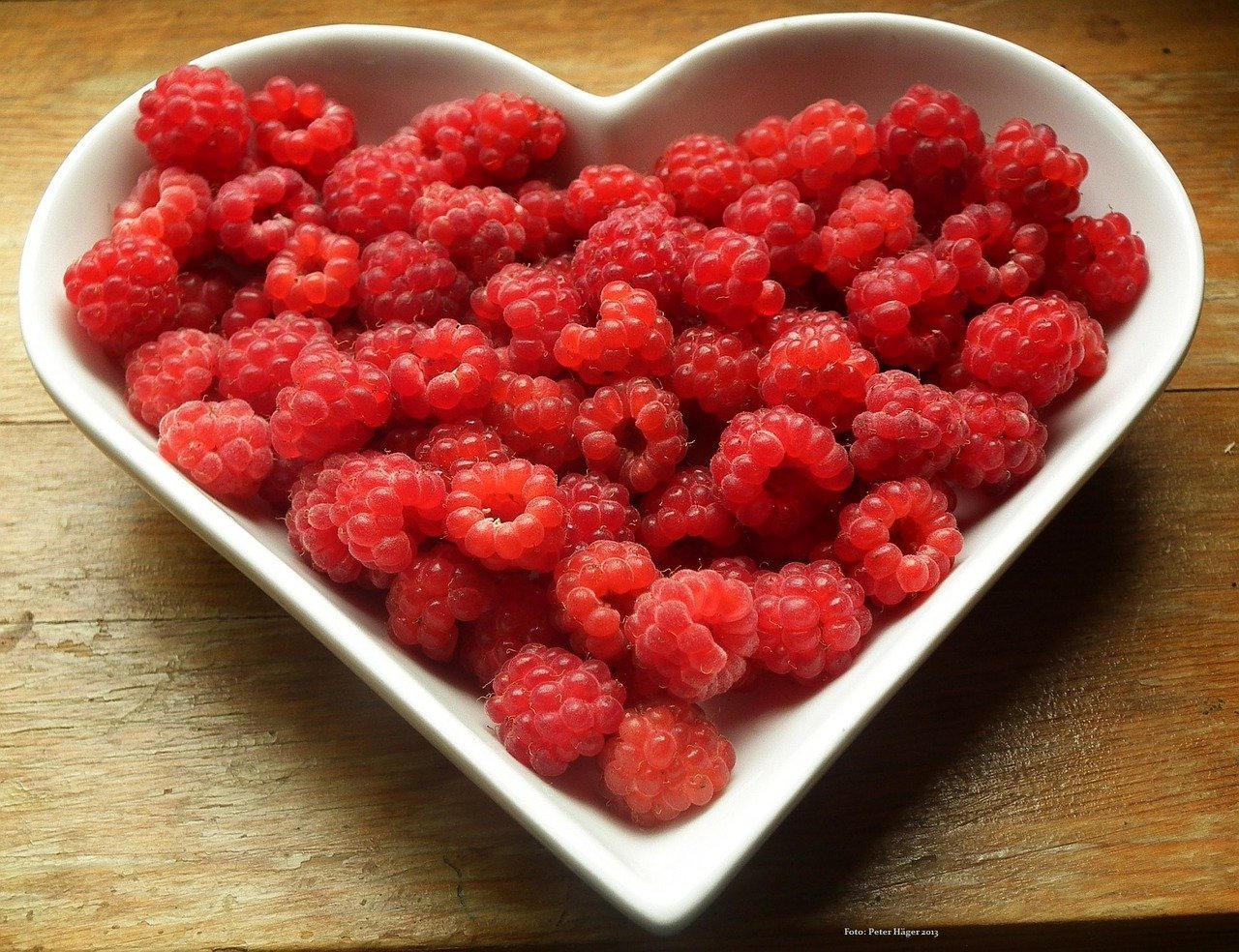 Healthy Kitchen Challenge!
What does your fridge look like? How about your pantry? Let's get real. Is it full of healthy foods or food that you wouldn't want to admit you've been eating? Or maybe you're like me and your fridge is nearly empty! It's time to go shopping.
Transitioning to a real food diet can be hard. If it were easy, there would be fewer health problems and a significantly lower rate of obesity in America.
A great time to reboot your kitchen is when your cupboards are starting to resemble Old Mother Hubbard's! Since it's not in everyone's budget to do a complete overhaul, replacing junk foods with healthier versions, some people choose to start when it's slim pickings in the kitchen. That's ok! Just be prepared for the temptations!
Keeping your fridge stocked with healthy foods will help you make better choices. That looks somewhat different for different people.  Spend some time thinking about what health looks like to you. If you have no idea where to start, you can Start Here or even check out a few of my Guides in the Healthologist Community (it's free).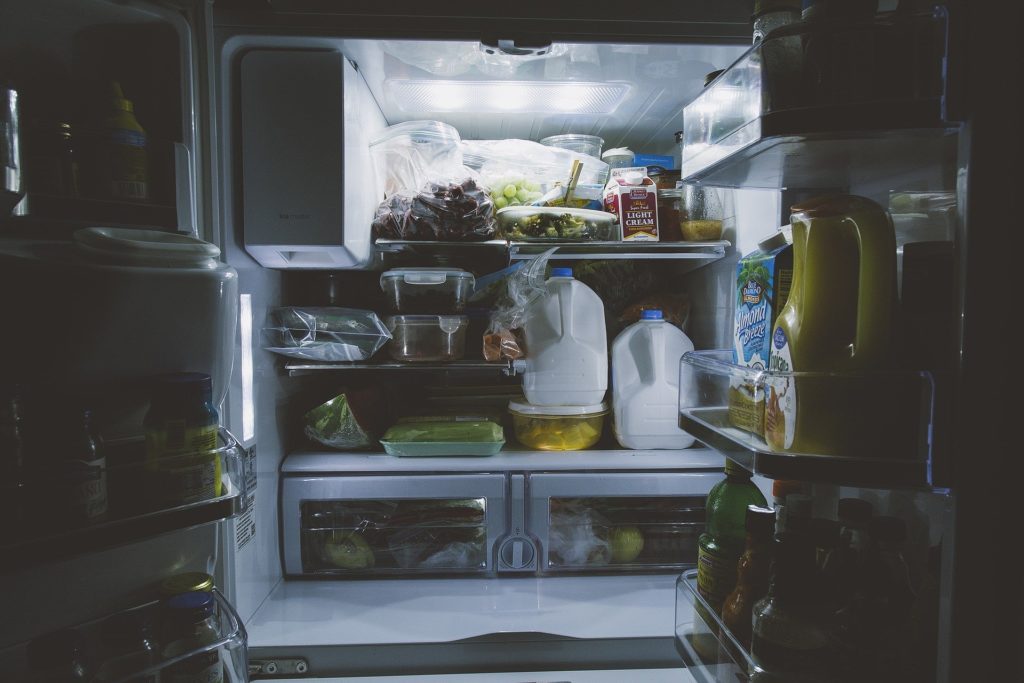 Getting Started – Take it easy on yourself.
One of the best ways to have a smooth transition is to prepare yourself for what you know will come. Cravings are your enemy! The best way to make sure you don't fall prey to those desires is to remove problem foods from your pantry, fridge, and freezer. Trust me, when that late night craving for ice cream hits, you stand a better chance of resistance if you have to get dressed and drive to the supermarket to indulge yourself.
I always hate to waste food, but I also know that it is hard to maintain a high level of motivation. If you keep certain ingredients around until you use them up, what will likely happen is that the temptation to eat something you've decided to avoid will become overwhelming. Later the thought "well, I've already blown it for today so may as well go ahead and eat whatever then start over tomorrow."
If you want to achieve success, adhere to the saying, "out of sight, out of mind." I suggest that you donate these items to your local food bank, homeless shelter, or even a church pantry. We donate ours to a local homeless shelter where we volunteer.
I know some would say that donating these items to someone else is like saying it's ok for them but not for you. I have struggled with these feelings myself, but I have also seen the foods served at homeless shelters. What you have to donate will most likely be an improvement. There were times when, as a single mom, I would have loved for someone to clean out their pantry and give me their unwanted items. So do whatever feels right for you.
The goal is to get rid of your junky junk food and replace it with real wholesome foods that will build your body up instead of tearing it down.
What to purge
What are some of the items I suggest you ditch? How about starting with items that contain High Fructose Corn Syrup, Sugar, Food Coloring, Hydrogenated anything, Monosodium Glutamate, Hydrolyzed anything, and foods made with soy? Basically, if it has an eternal shelf life (unless it's honey!) you might want to toss it.
Here's an article listing nine suggestions you may not have thought of.  Take a look at this pantry makeover I did for a friend.
Time for a Fresh Start
We want to look at our pantry, fridge, and freezer as a fresh slate. Imagine your food storage area as a toolbox for your good health!
Gather some boxes for the items you will donate, for example, items still in date that have never been opened.
Have trash bags for the items you need to toss, including out of date items or half-consumed items that cannot be donated.
Start thinking about what you want your new healthier kitchen to look like. What type of eating plan do you want to follow? I suggest following a simple whole foods diet. Meaning real ingredients.
Make sure to grab paper and pen to jot down anything you might need to pick up at the supermarket later.
MOST important: take a before picture of your fridge, freezer and/or, pantry so you can take pride in what you have achieved!
Bonus: Not necessarily a focus of this challenge but fun to do if you love organization. If you really want to go all out, consider getting storage containers for your bulk items like beans and lentils, rice, pasta or whatever you buy in bulk. Think about how you will store things like onions, garlic, sweet potatoes, bananas, and other fruits and vegetables that do not need to be stored in the refrigerator. If you have hard to reach corners in your storage area, consider lazy susans in all those pesky places! I'll list some of the things I use in my pantry below.
I will post the kickoff the last day of this month, so check back because we will all share the junky junks that we are ditching!
Here are some of the pantry tools I have for better organization:
Lazy Susan – I have bottles of oil, molasses, and other items on these spinning shelves so that I can easily gain access to the items in the back.
Shelf Organizer – If you buy canned items you might like a shelf like this because it makes seeing all the labels much easier. I usually store coconut milk (lite, full fat, cream), organic beans, pumpkin, and such on mine. I don't buy many items in cans, but there are a few things, like full-fat coconut milk that I always keep on hand.

Pull down spice rack – I keep this inside the cabinet beside my stove for easy access while cooking. I love keeping lots of different spices on hand. This makes it simple to just pull down and see everything you have.

Half Gallon Jars with Wide Mouth openings – These are great for storing beans, rice, and other bulk items you buy. I love the way they look on my shelves and seeing the food inside encourages me to prepare whole food meals more often.
Oxo Containers – This is something I try to find on sale as they can certainly add up if you buy them all at once. This is another way to store food that looks beautiful plus keep foods fresh.

Hanging Basket for fruits or vegetables – I like to keep this in my pantry for onions, garlic, sweet potatoes and such.

Fruit bowl with banana hanger – I keep this on the counter full of apples and bananas so the kids can just grab healthy snacks when they need a boost.

Glass containers for leftovers – I try to avoid plastic as often as possible. Over the years I have built up my supply of these glass containers to store leftovers in. The lids do have some plastic on them, however, they are usually not in contact with the food.  I just have to remind my husband not to leave them at work and pray my son doesn't try to warm them up in the oven with the lid still on. Yes, we learn these things when we are ten.

I hope that this has flipped the switch on your imagination so that you are motivated to get in your kitchen to work on making it as healthy (and organized) as possible this month! Mark your calendar, or set a reminder to come back here this weekend to kick off this challenge with me.