Podcast: Play in new window | Download
Subscribe: Apple Podcasts | Google Podcasts | RSS
Last Updated on June 29, 2022 by Rebecca Huff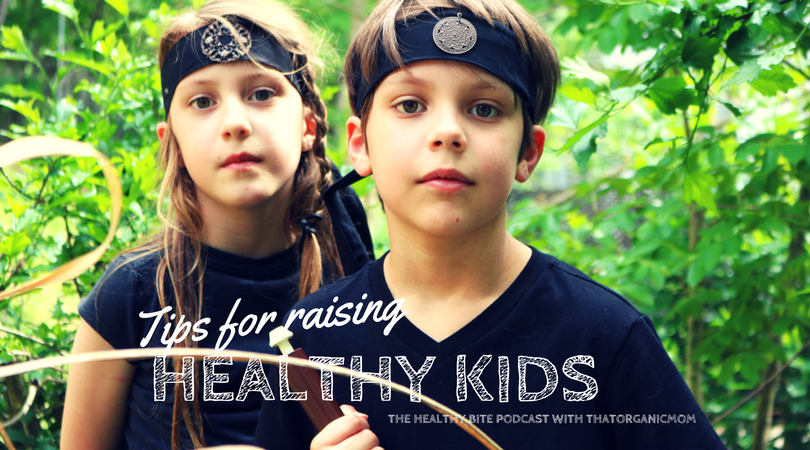 It's the little things that have a cumulative impact on our children's health.
After raising six children I have learned that some little tweaks to lifestyle can make a huge difference!
Expect the unexpected
Sleep in the dark

limit screen time at night

Let them play in the dirt
Born to Run
Toxin overload
A little change in your child's bath
Avoid labeling your child
Using food bridges
Be your kids' role model
Make the most of meal-time
Stop being a short-order cook
Choose smart snacks
Make food fun
Create food that tastes good
Be patient
Bring back soup and salad
Listen to this podcast on iTunes.
What is a podcast and how do I listen?
A podcast is a free downloadable audio show that enables you to listen and learn while you're on the go. To subscribe to my podcast for free, you'll need an app from which to listen to the show.
For iPhone/iPad/iPod listeners – Grab your phone or device and go to the iTunes store and search "A Healthy Bite." This will help you to download the free Podcasts App (produced by Apple) and then subscribe to the show from within that app. Every time I create a new episode, you'll get it downloaded right on your iDevice.
Android listeners – Download the Stitcher Radio app (free) and search for "A Healthy Bite."
Podcast enthusiasts – If you already listen to podcasts and have a podcatcher that you prefer, the feed you'll need to add is https://www.thatorganicmom.com/feed/podcast
Don't have a mobile device – You can always listen to the show by clicking the audio file at the top of this page. Or go to https://www.thatorganicmom.com/podcast
Also, it would mean a lot to me if you could leave a review for A Healthy Bite on iTunes!