Last Updated on June 29, 2022 by Rebecca Huff
Catan-athon Game Night
I always look forward to Catan Game Night! In fact, I remember the first time someone asked me to play Settlers of Catan…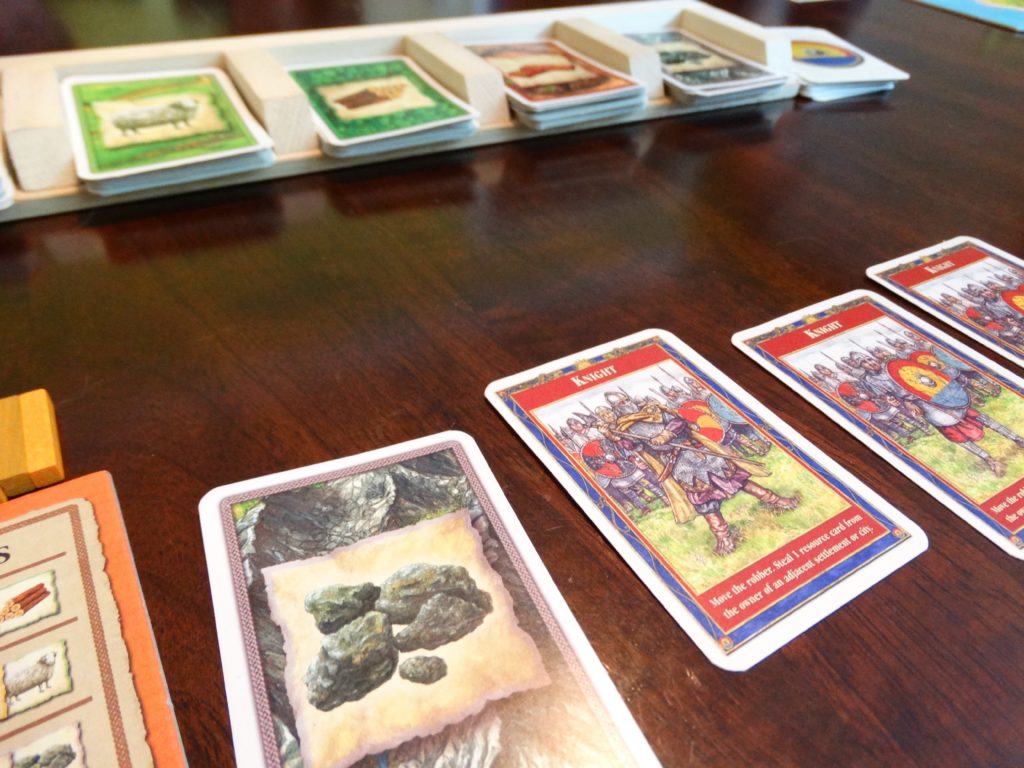 To assist myself in staying up till midnight to welcome 2017 my children and I hosted a Catan-athon! I wanted to make a hexagon shaped cake, but the pan I ordered didn't show up in time. Boooooo!
While I was browsing Pinterest, I found all kinds of fun food ideas and a great little book called Wood for Sheep the Unauthorized Settlers Cookbook, that I couldn't resist ordering for our future Catan-athons. Seriously, look how cute this book is!
I also did not order the book in time for our New Years Eve event, so I just created a theme out of my imagination. Later, after I went grocery shopping, I realized the book is available for FREE if you have Kindle Unlimited…which I do…ironic, huh? By the way, you can Join Amazon Kindle Unlimited and get a 30-Day Free Trial
 by clicking that link.
For our munching pleasure, I served a Wheel of Nachos! I even managed to find hexagon shaped baked chips for building our nacho plates!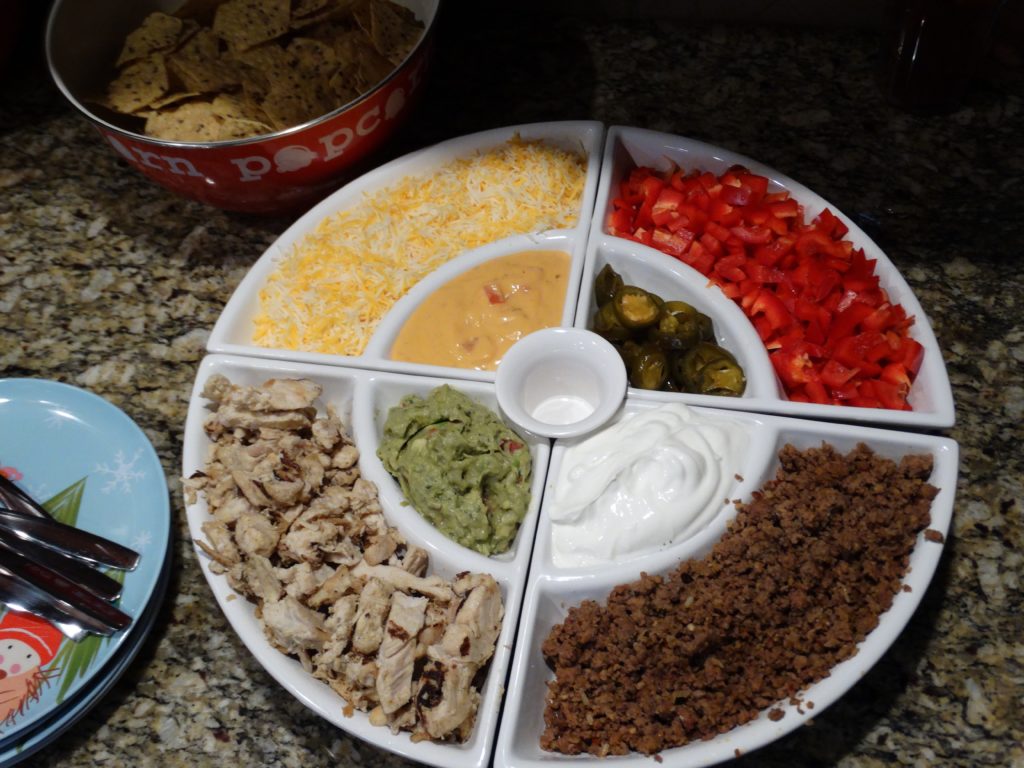 The Nacho wheel was so easy and fun! I just browned and seasoned some ground beef and chicken, then diced some red bell peppers! I also added sour cream, jalapenos, shredded cheese, queso dip and guacamole. Everything came from Costco except for the Queso; that was from Trader Joes.  I just love shopping at Costco with all the organic options they have!
Celebrating without eating junky foods is important to me, so I'm always dreaming up new fun ideas for healthy party themes.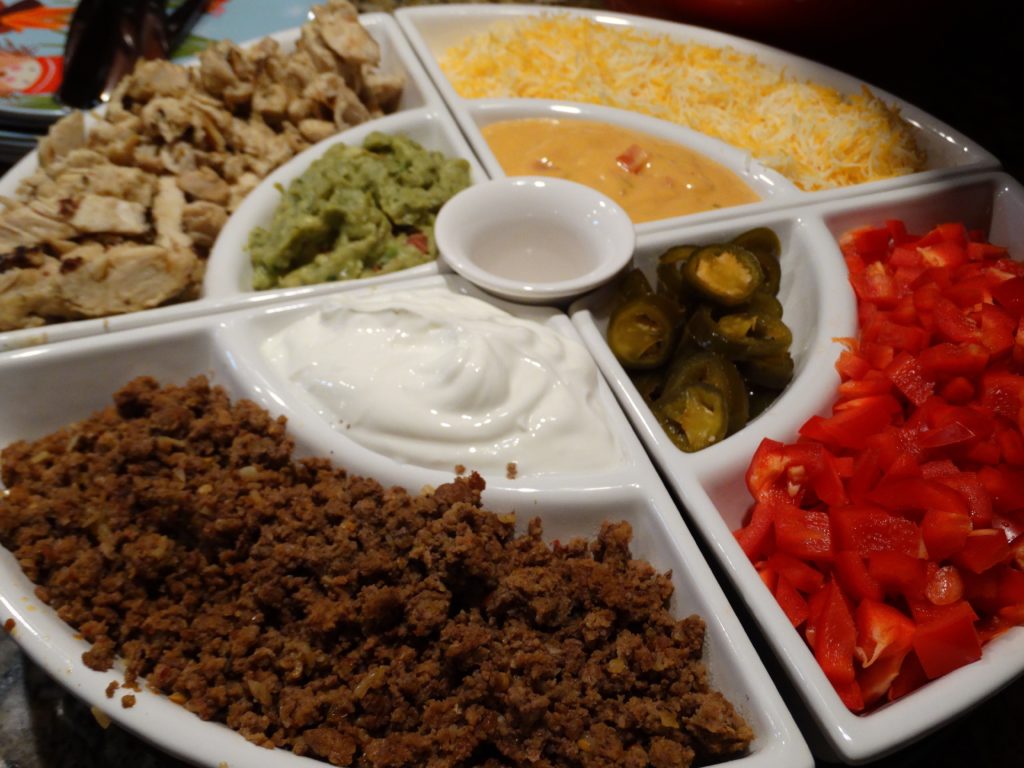 This lazy susan serving platter also came from Costco and was my Christmas gift from my mom. It's wonderful for parties! It came with some little reusable toothpicks for that center spot.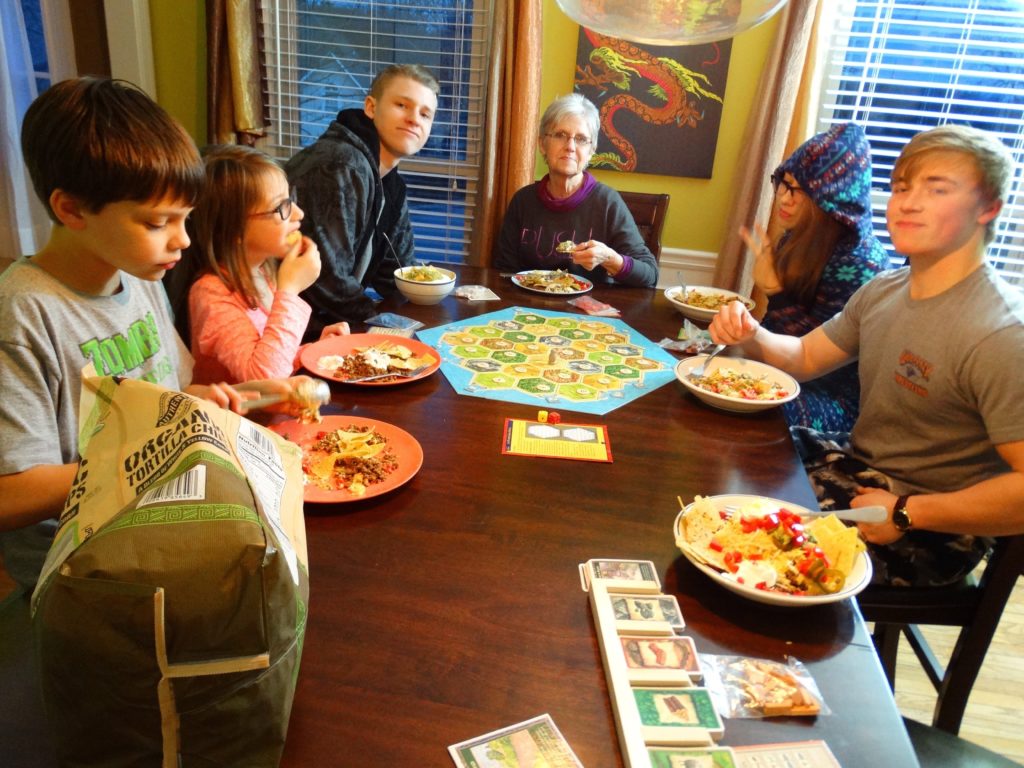 We have the extension pack necessary for extra players since there's always extra players ? #largefamilyproblems
Anyhow, I did have the expansion pack and extension for Traders and Barbarians, but since we had some newbies, we decided to stick to the original game for our Catan Game Night.
Miraculously, I was able to stay awake till the ball dropped, and we were able to welcome 2017 as a family. Since I decided to spend less time on social media and more time with my kiddos this year, I'll have plenty of time for plenty more Catan Game Night adventures in the future! How about you, do you love playing Catan or what is your favorite board game?
How do you celebrate New Years Eve? If you play Catan pin this post for your next Catan Game Night!
By the way, a game night is a great non-food reward for kids if you are looking for something besides food!
SaveSave