This list of the Top 12 Back to School Snacks I Buy at Costco changes year to year because what Costco carries changes regularly (please bring back Frank's Red Hot in the giant bottles, pleeeeeeeze?).
Before I share my top 12, you might want to follow my Healthy Lunches board on Pinterest
1. Fruits and Veggies
First off I have found Costco to be a great source of organic fruits and vegetables. Check out these organic strawberries! Of course you can get grapes, bananas, apples, oranges, and so many more fruits plus cutie cucumbers, little carrots and lots more. Back to School is my favorite time of year, I love packing healthy lunches!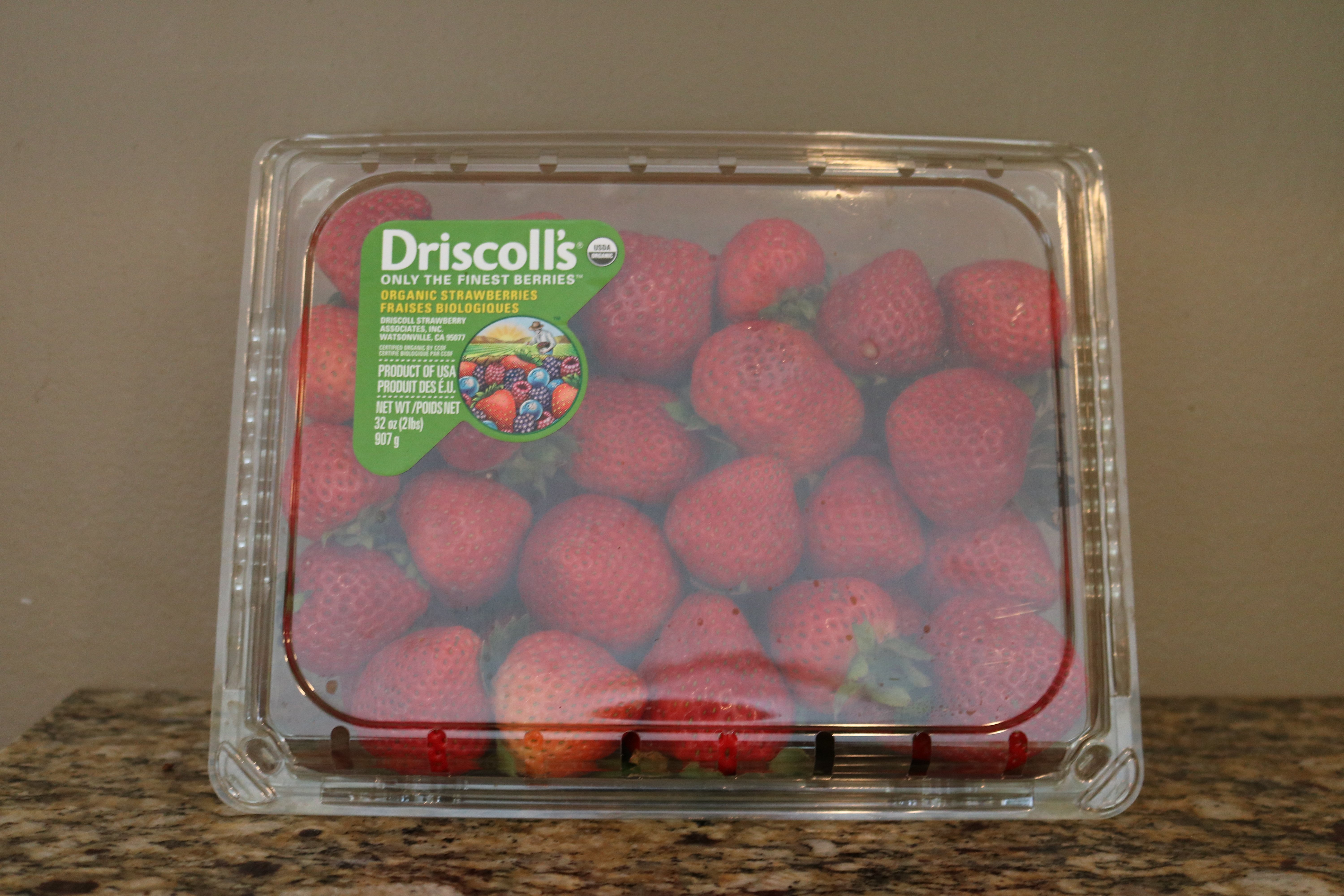 2. Hummus
I normally make my own organic hummus, but I have been trying to make things easier on myself this school year as I am still dealing with Adrenal Fatigue and I have to prioritize what I do in a day because everything is not going to get done, folks. It's my reality. In the past, I have packed 5 lunches on a daily basis, but now I only have one "go to school" student, the other two are homeschooled.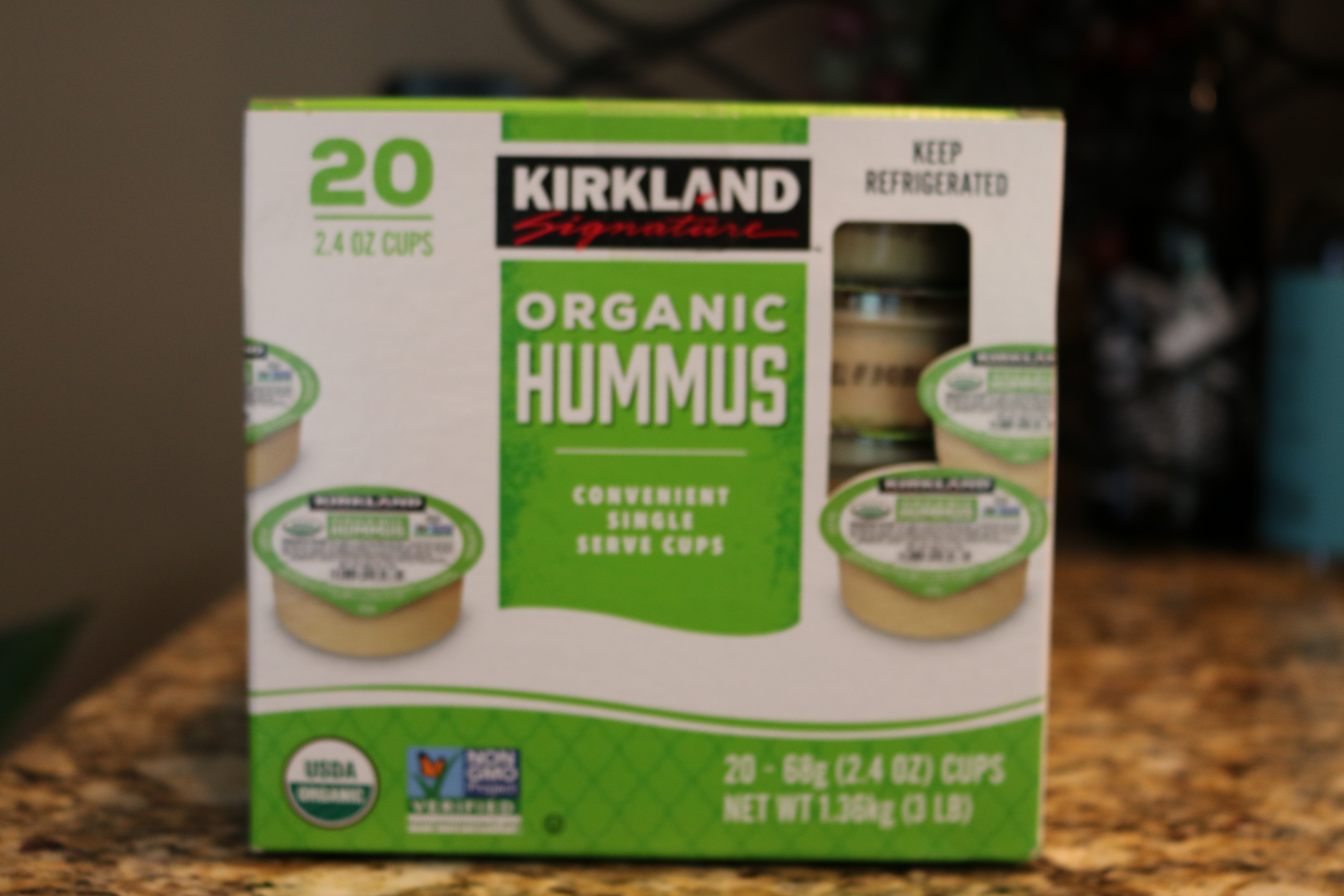 3. Guacamole
We love guacamole. You know how you buy a multi pack bag of avocados and they are hard as rocks so you wait a day for them to get ripe and before you know it they are mushy and brown? Forget that… just eat this amazing chunky guacamole! Costco also has a non chunky avocado only variety of guacamole.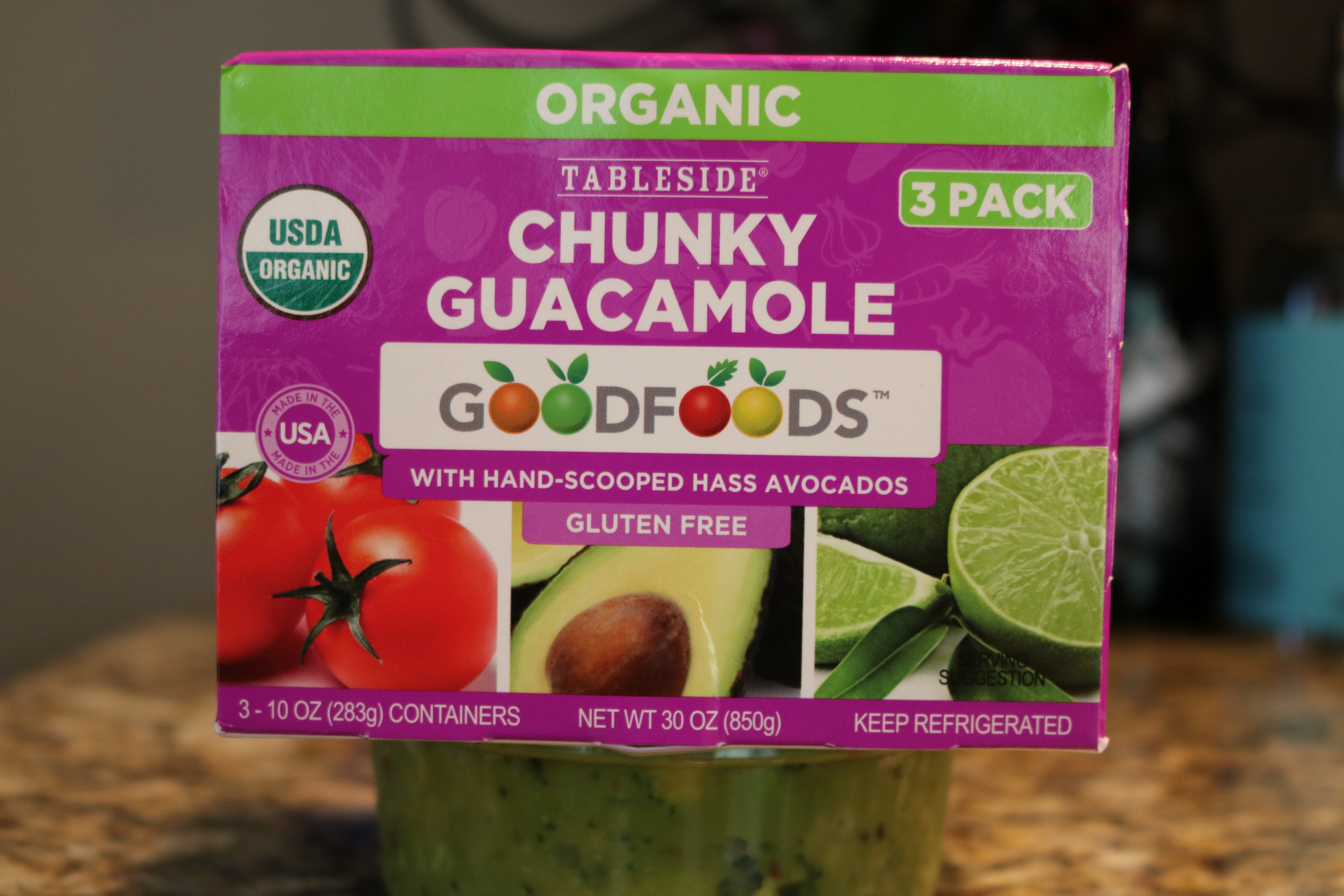 4. Tortilla Chips
What are you going to use to eat the guacamole and the hummus? My kids LOVE these organic tortilla chips! We use these on #TacoTuesday as well. If you plan right, you can have tacos on Tuesday night and pack leftover taco meat with tortilla chips for Wednesday's lunch.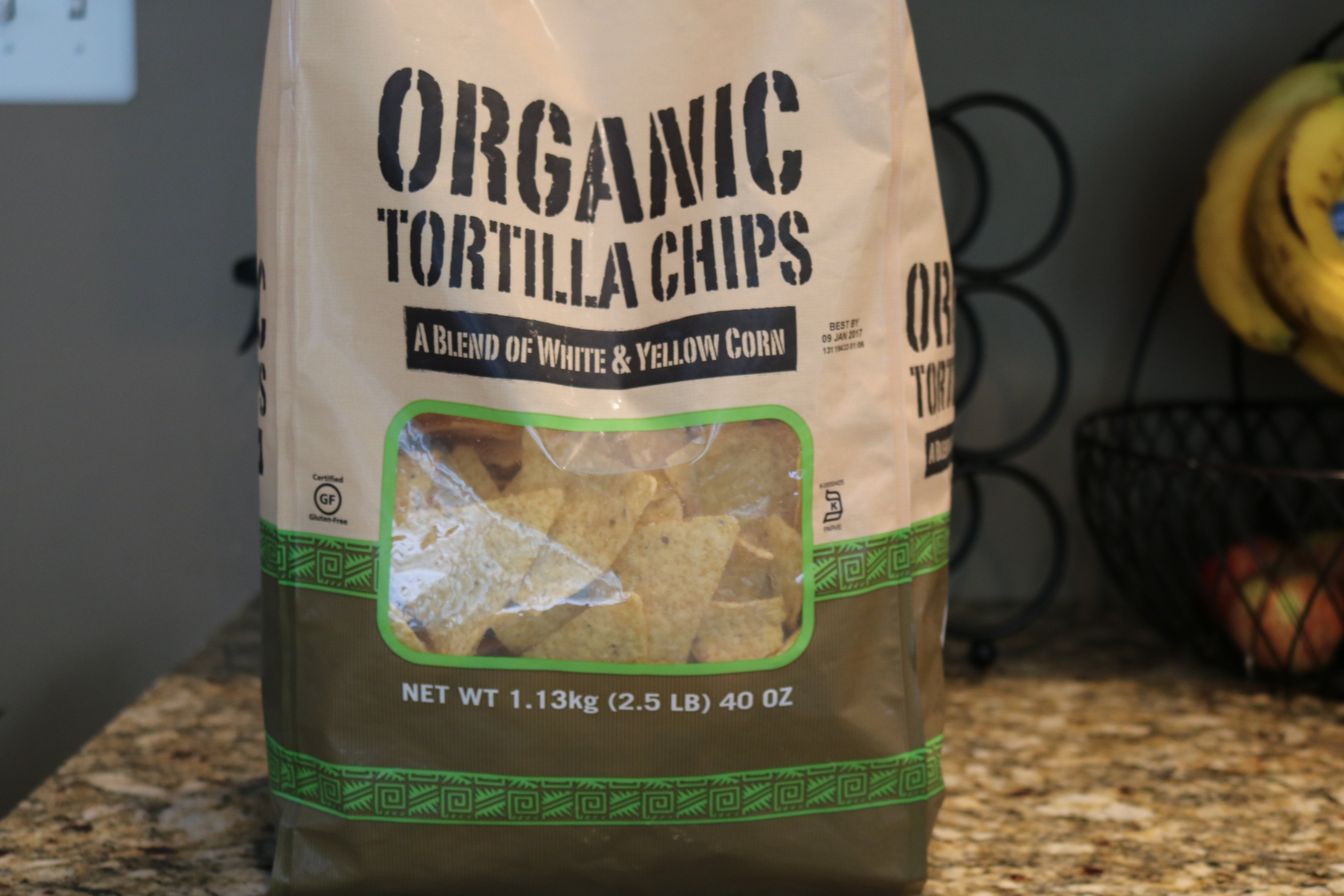 5. Crackers
If you don't do corn, you can always get these Luke's MultiGrain & Seed Crackers. They are so light and crisp! My kids all really like these, and they are gluten free.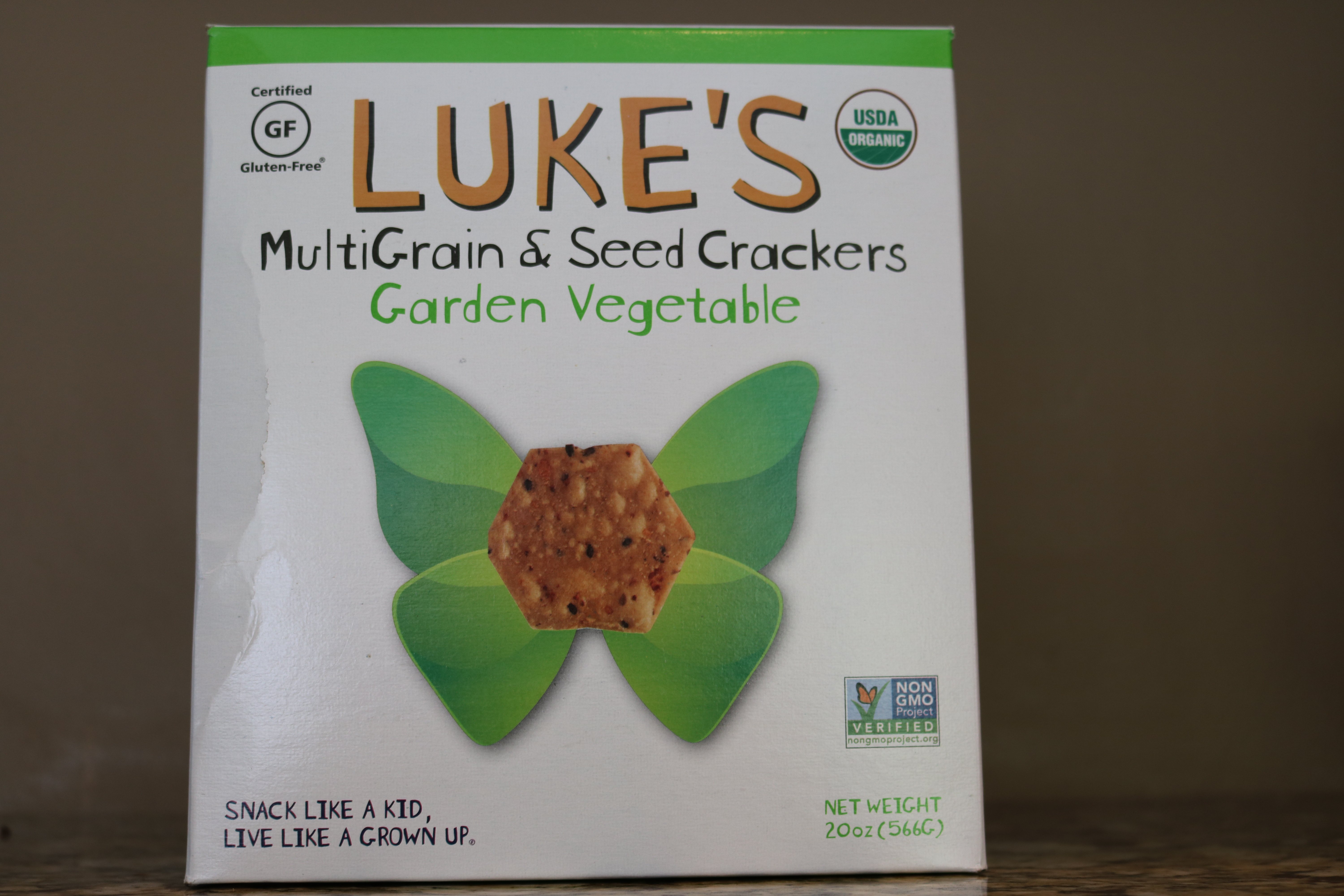 6. More crackers
Because kids love crackers and goldfish are devoid of nutrients. I personally love Mary's Gone Crackers, if you crush them up you can use them to "bread" salmon patties! You can also use them with the guacamole or hummus and they are also gluten free, organic, delicious!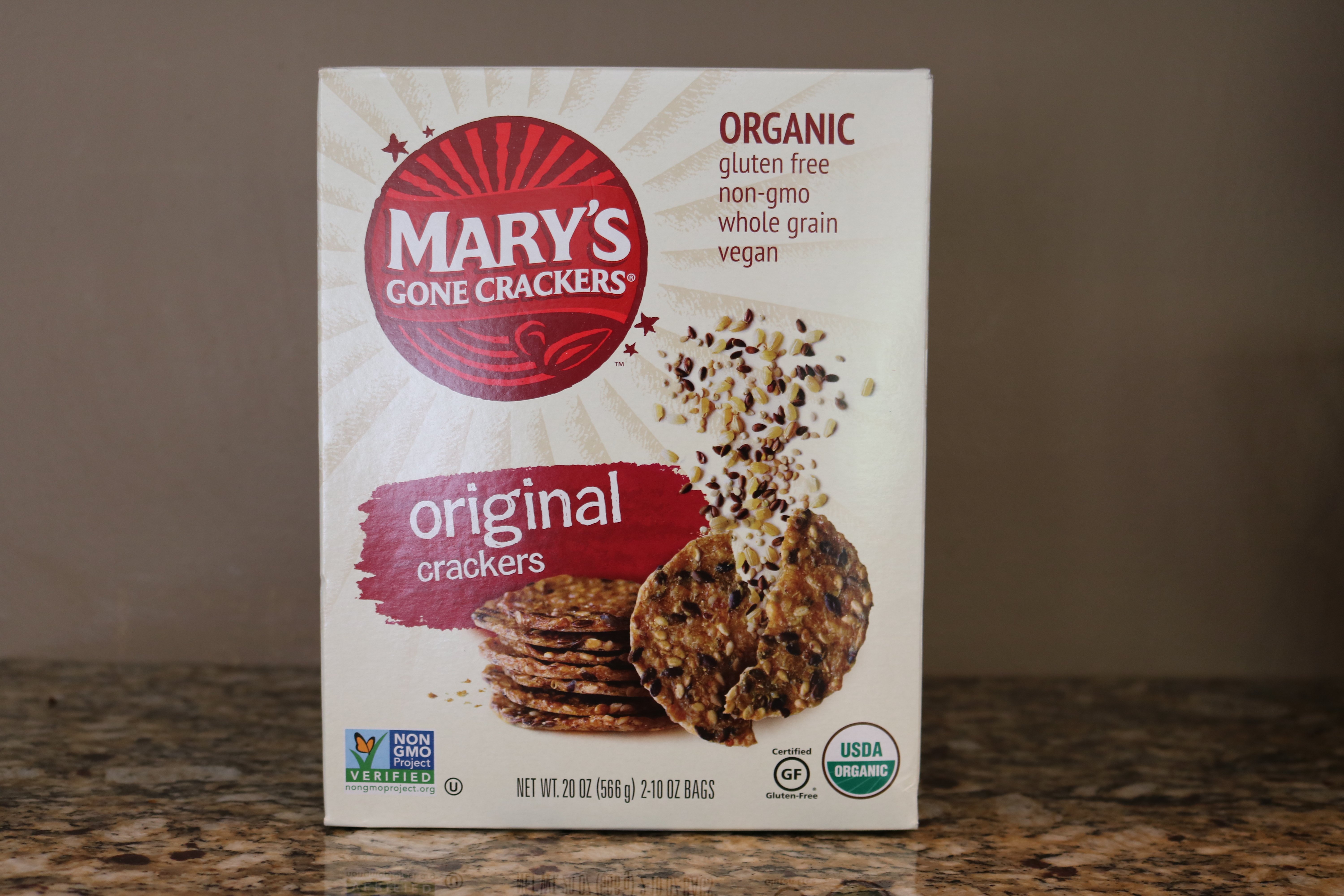 7. Toasted Coconut Clusters
These toasted coconut clusters make a good dessert. They have an amazing crunch and they are loaded with good for you ingredients. Perfect to top yogurt! Very crunchy and sweet, satisfying!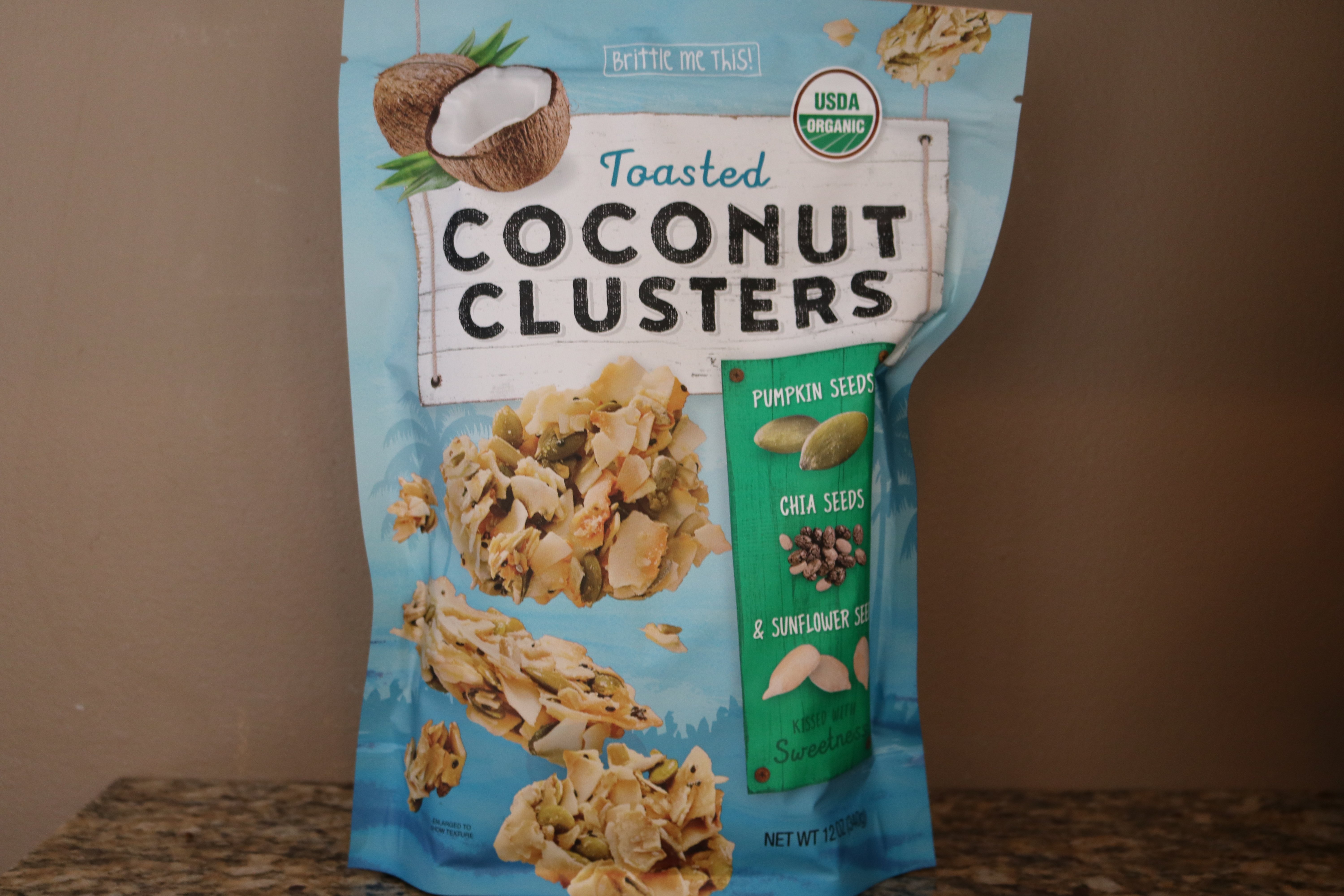 8. Aussie Bites
I've been buying these for a couple of years from Costco. We actually consider these a dessert like treat. To me they are really sweet, but we stopped eating sugar a long time ago. I keep these in the cookie jar in my kitchen but they also go great in a lunch box. My husband comes home from work and eats a couple of these with a pat of butter… because he has great genes. Since I follow Trim Healthy Mama Weight loss plan, I don't eat these often, but I admit if I want something sweet, I'll snag one of these with my delicious Garam Masala Chai Tea Latte.
9. Roasted Seaweed
Seaweed is a marine vegetable that is low in calories and a rich source of essential nutrients. My children love eating roasted seaweed and I feel good about feeding it to them as it is a rich source of Vitamin K which helps blood clot. It's also a great way to boost your calcium and iron intake. I often put a little stack on the side of a serving of rice. I grab these as a snack all the time, they satisfy the salt craving if you are a chip lover. It's also what we use for sushi!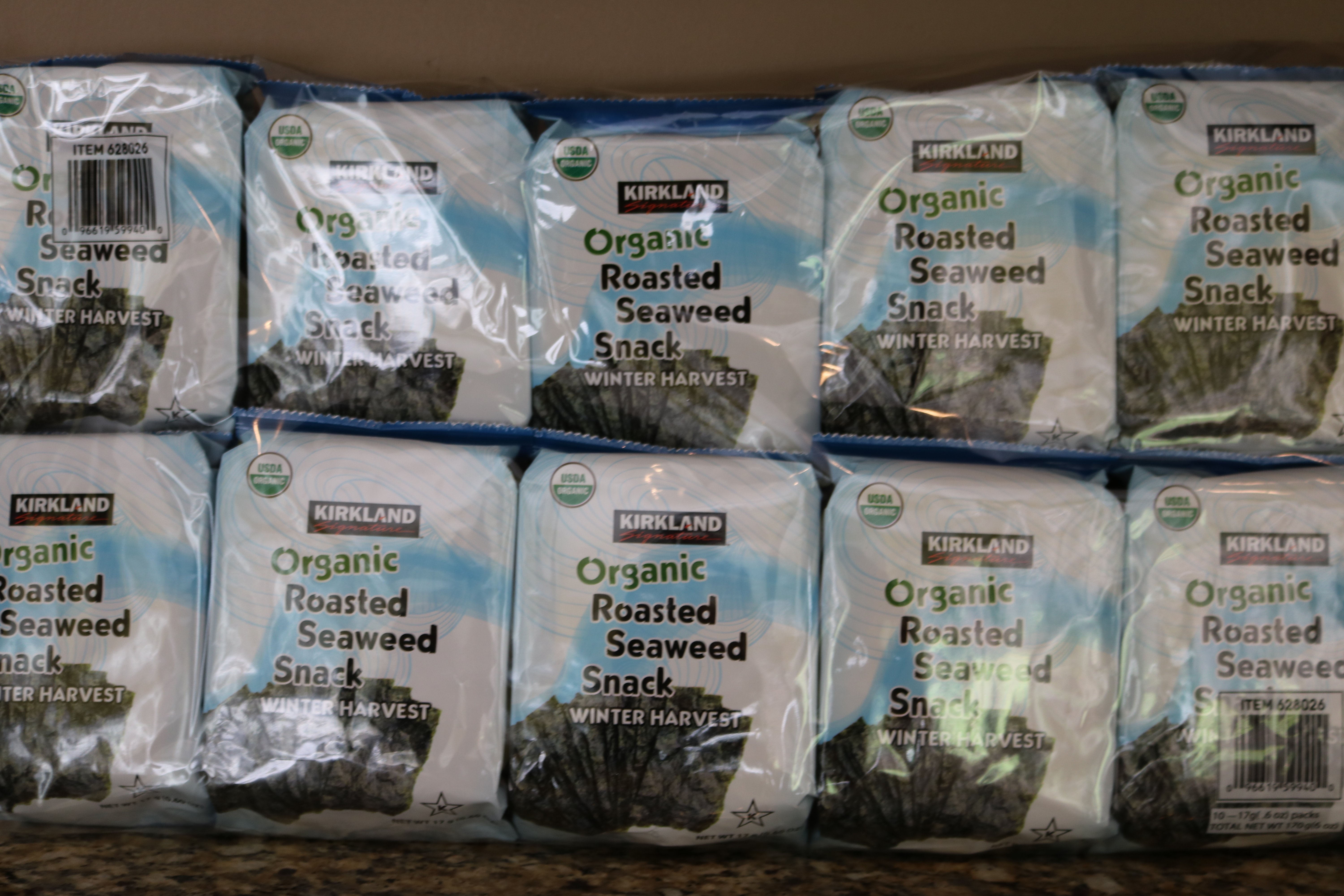 10. Baked Apple chips
My children are all crazy about the crunch of these baked apple chips. Let them use them to dip in peanut butter or even yogurt. Try to resist the temptation to eat the entire bag.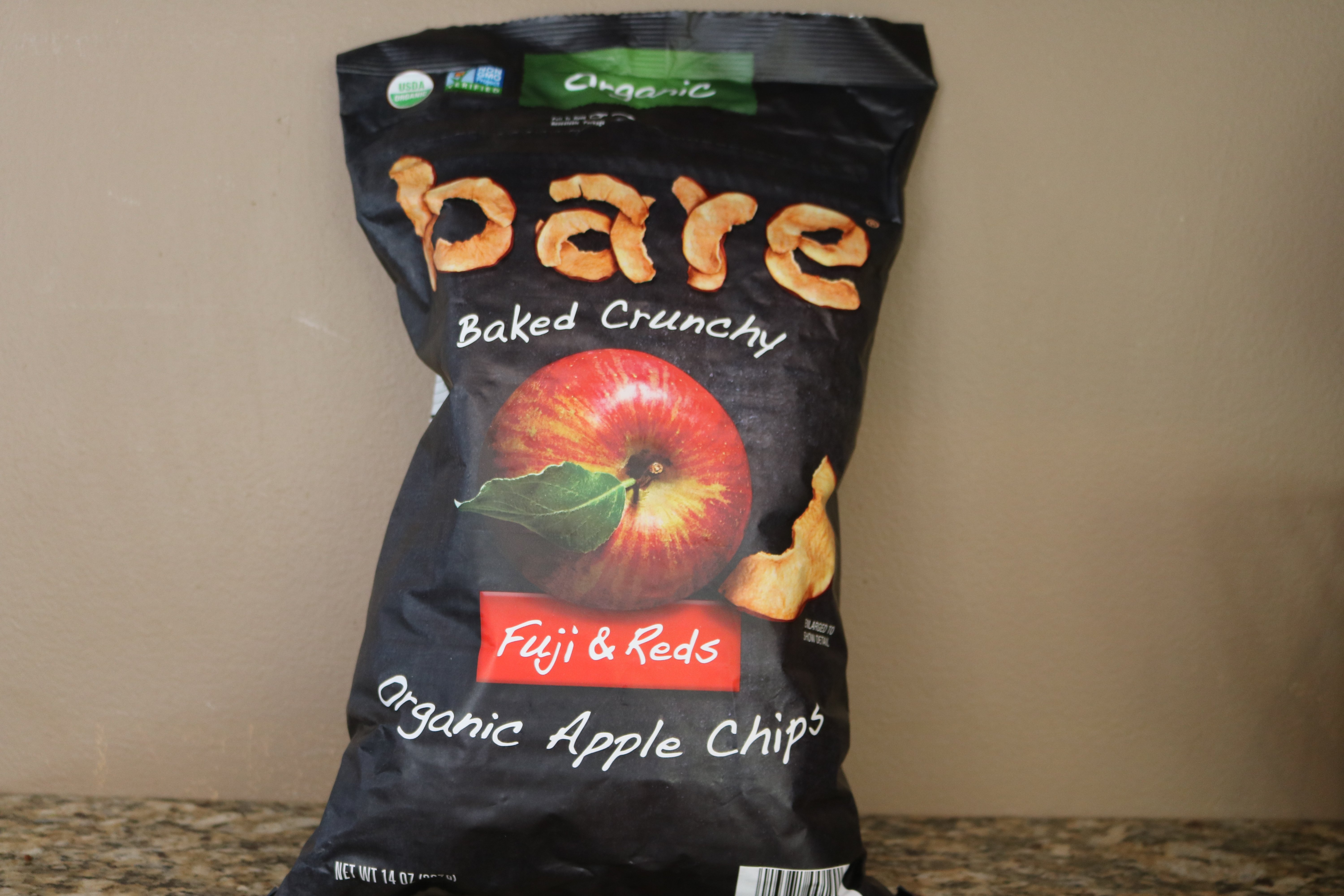 11. Figs
Ok, figs might seem like an odd addition to a lunchbox, but these Calimyrna golden figs are so tender and delicious, who needs the bready coating that comes on a Fig Cookie? Figs are such a great source of dietary fiber they help with weight management and lower triglycerides and are excellent for keeping the eyes healthy. Figs taste amazing and my children really do eat them! You never know until you try.

12. Clif Kid Z Bars
I consider these a dessert, though I don't think most people do. When all the other kids have Ho-Ho's, Ding-Dongs and Little Debbies, you want your kid to have something "fun" too (peer pressure as an adult). While they are higher in grams of sugar than what I like (11 grams per bar from Tapioca Syrup) they are nothing compared to the nutritionless junk in most snack cakes. The first ingredient is oats so they have a decent serving of fiber per kid sized bar. These are even available on Amazon if you don't have a Costco membership.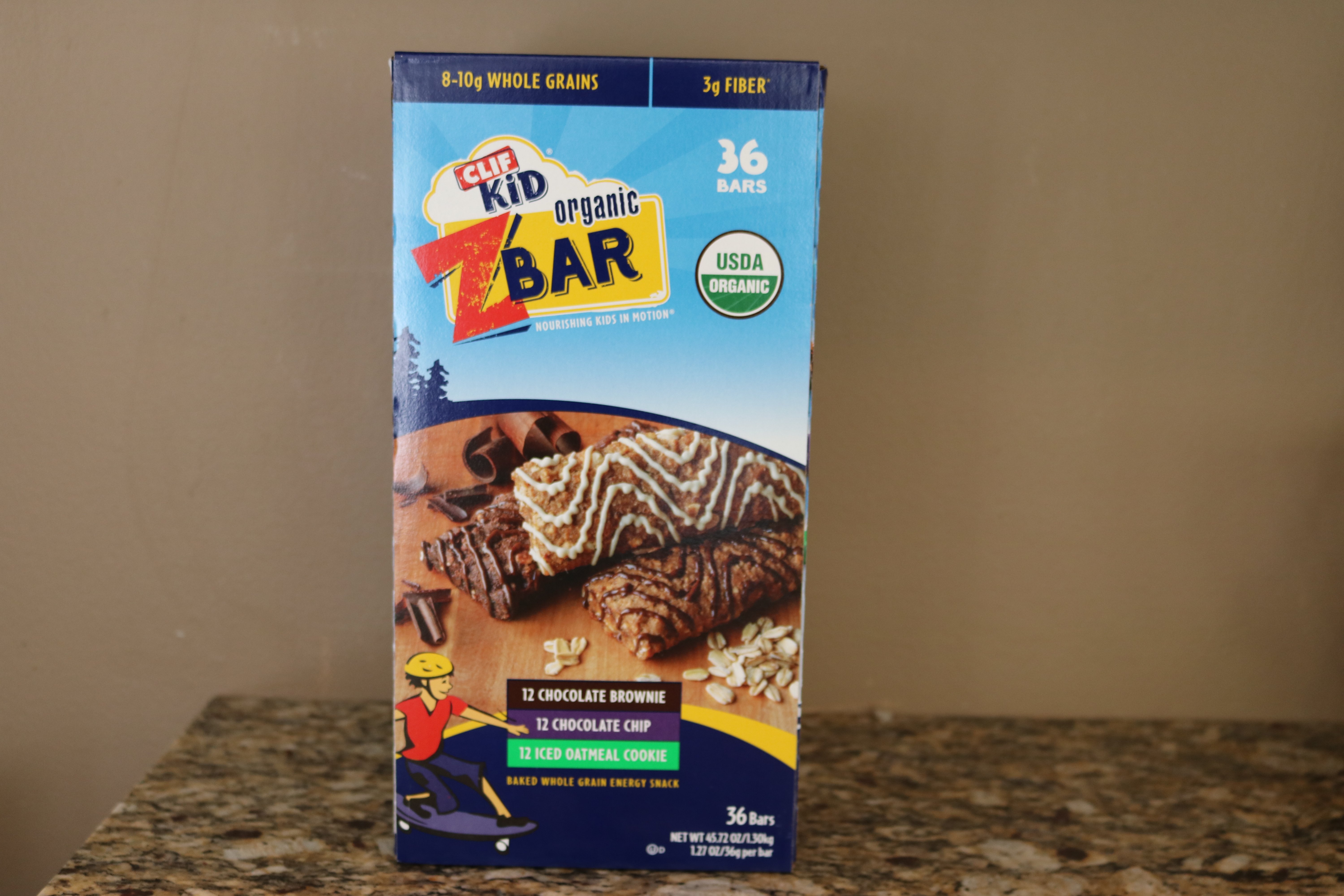 So that's my Top 12 Back to School Snacks I'm buying at Costco this year. What would you like to see me write about in the future? Leave your suggestions in the comments below! Go ahead and save this post on your "lunchbox" Pinterest board! You can follow my Healthy Lunches Board here.