Last Updated on June 29, 2022 by Rebecca Huff
Learning how to speak Mandarin Chinese might be easier than you think
Here's how and why I have made Mandarin Chinese a subject in my own homeschool.
A world of opportunity!
With more than 955 million Mandarin Chinese speakers worldwide as of 2016 it ranks as the number one most spoken language in the world! It is one of the mostly frequently required professional translation service. Sadly, it's taught as a second language in only less than half a percent of K-12 schools in the US.
Learning Mandarin Chinese might not be as hard as you think. For example, there are no genders, no tenses and has a simple sentence structure. Unlike Korean and Japanese, the Mandarin Chinese language has no honorifics to remember. The difficulty of Chinese tones is over exaggerated and when I traveled to China, I was even complimented on my use of tones
Teaching English as a second language has been a dream of mine for years. A dream maybe I can fulfill when my children all move out!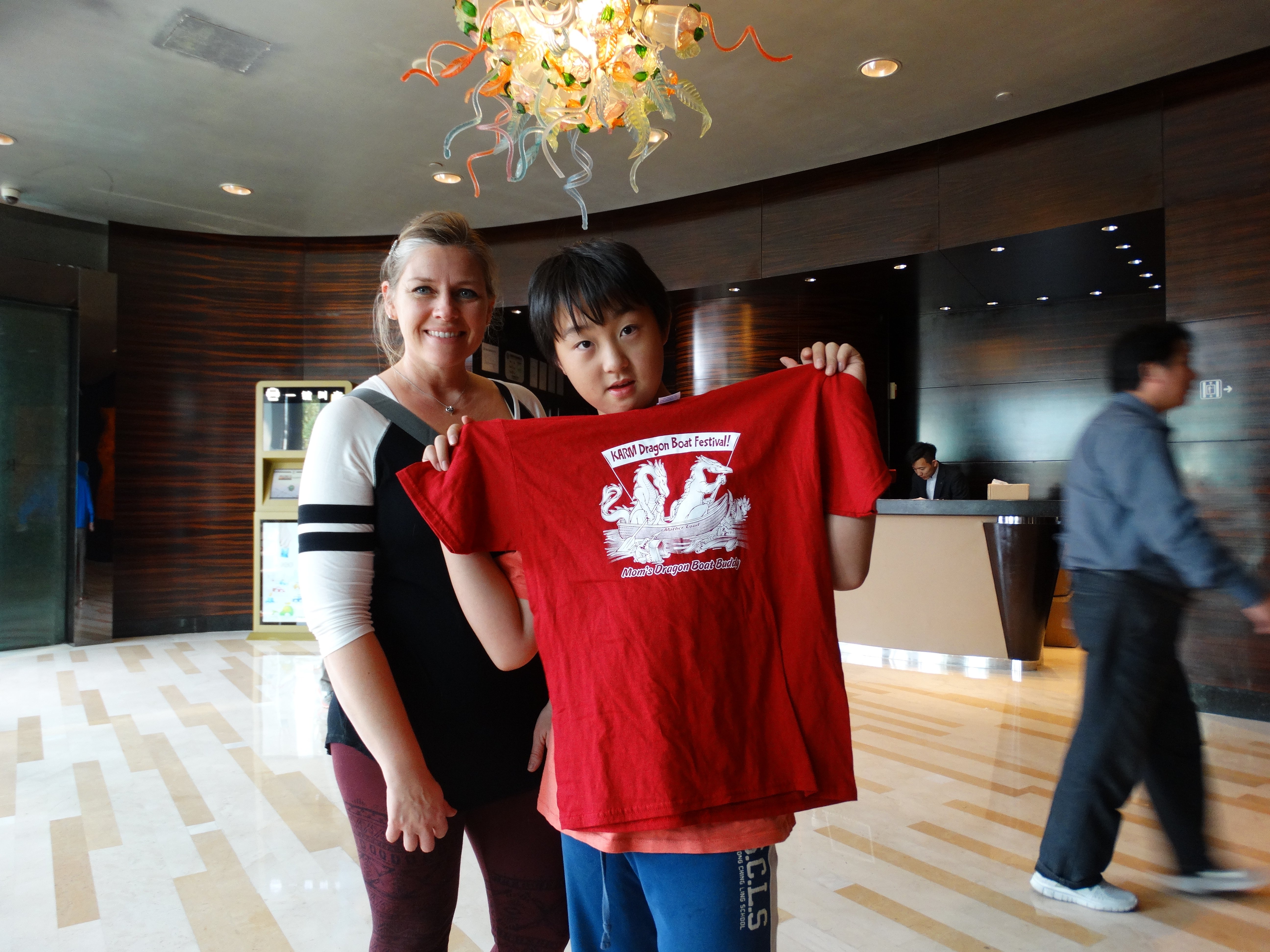 Make a Smart Move
Being able to speak Mandarin Chinese is a huge bonus on a resume. Chinese speaking skills are rare in America, yet China's economy is skyrocketing. Just look at a few labels the next time you go shopping. Made in China is not going away any time soon. This means a huge demand for employees who speak Chinese and English, which can translate to a higher salary for those who are able to do so.
Reading and Writing Chinese Characters is cool
Just look around and you will see in spite of the fact that most Americans have no idea how to speak, write or read Chinese, the characters are on everything! Everything from t-shirts and caps to jewelry, notebooks, and of course …tattoos.
Now that I have hopefully convinced you how learning Mandarin Chinese can benefit you or your students; let me show you how you can lay the foundation for learning to speak fluently. Obviously, nothing is as good as total immersion, but unless you plan to move to China, here are some suggestions:
Apps
Sticky Study (lite) is a flash card system for learning characters and words by a Spaced Repetition System Algorithm. It really works! Set your goals and get going!
Standard Mandarin is my favorite app for learning proper pronunciation of tones. The free version is good enough if you don't mind the ads. I upgraded to the paid version and love it. We used it a lot in the beginning when practicing tones and pinyin. (Pinyin is the standard system of romanized spelling for transliterating Chinese) Using the downloadable app on smartphone, iPad or computer you can hear and study any Mandarin Chinese sound with this software.
The downloadable pinyin chart gives you a confidence-building overview of all the sounds to learn. The Standard Mandarin software provides the needed help to use your facial muscles in a new way.
Pleco is a paid app, but so worth it. Using Pleco's OCR feature simply point your phone's camera at a printed Chinese word to instantly look up its meaning. You don't even need to take a picture, it works on the live camera video feed. Also includes experimental support for OCR from still images (a full page at a time). Full dictionaries, flashcard system, Fullscreen Chinese handwriting recognizer, letting you draw characters for look up. It's extremely accurate, tolerant of stroke order mistakes, and supports cursive writing, helpful for more advanced users (or for asking people to write down what they're saying when you can't understand them).
Pleco is also a great search tool and supports traditional (Taiwan, Singapore) and simplified (China) characters. The free app would be a good place to start, then if you really love it, splurge on the full app. It's pricey but worth it.
Memrise is one of the first apps I downloaded once I started to study Chinese online. (also available in other languages) Memrise makes languages into a game where you grow a colourful garden of memory. "When you learn a new word, think of it as planting a new seed in your memory. Then every time you review that memory you help it to grow a little bit – like watering a little flower. By reviewing at the right time you help it grow as fast as possible. Soon you'll have a glorious garden full of flower-memories – it's like a guiltless video-game!" I completely agree with the description, my children enjoy using this app as much as I do.
Mind Snacks Mandarin (available in other languages) has so many fun games my children didn't even realize they were studying so much because they kept trying to stay a level ahead of each other and me! Games like Dam Builder where you have to rearrange logs with Chinese words on them in the correct order before the dam explodes. Belly is another fun one; select the right word and the frog's tongue reaches out and snaps up the words. Several other games help reinforce the vocabulary lists and sorts into current and mastered lists.
Duolingo is another app that kids will enjoy using. Five to ten minutes each day will help them learn the basics of the language. It's fun to use and each lesson builds on the previous lesson. Earn streaks and stay motivated.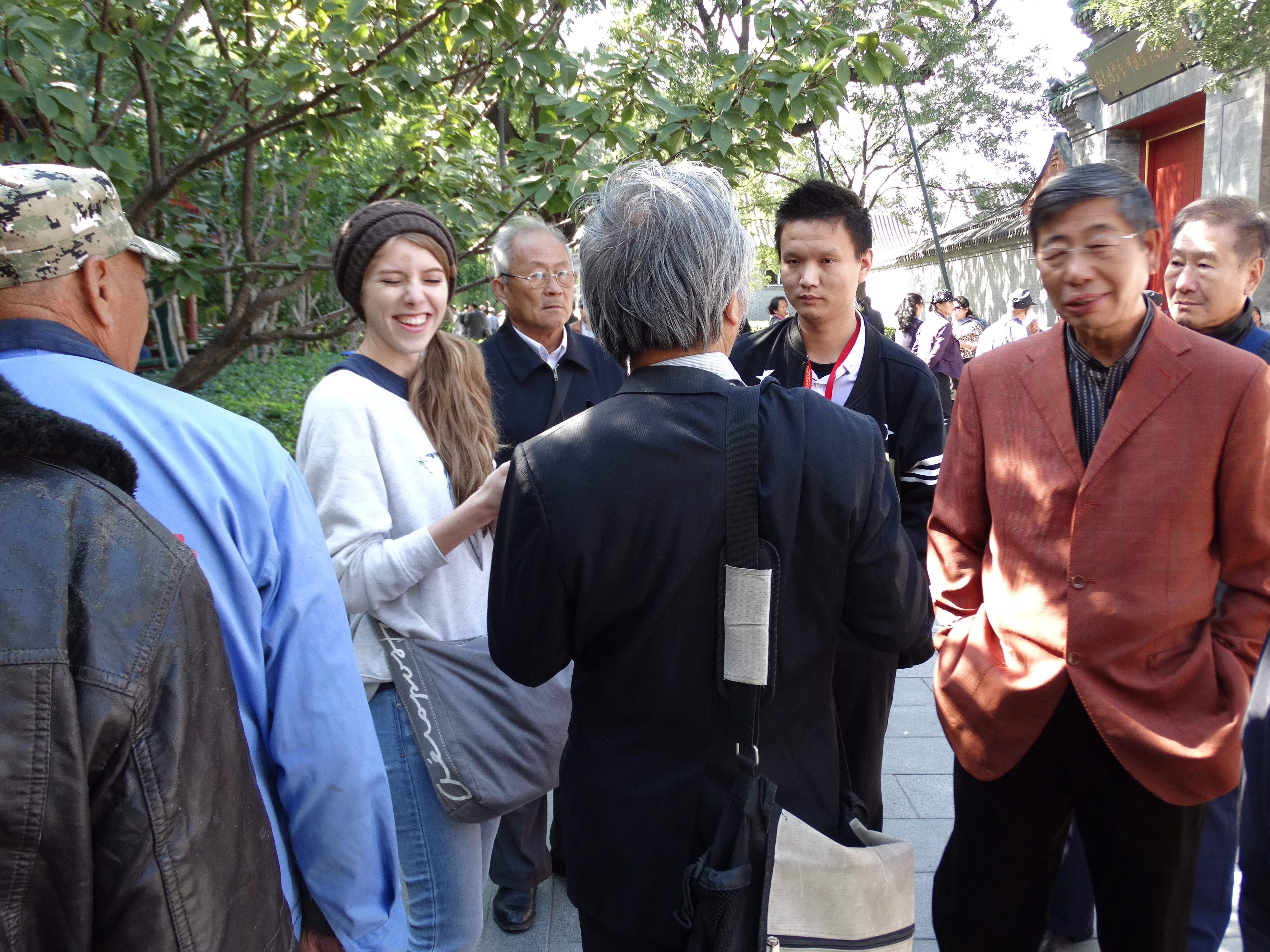 SayHi Translate allowed my daughter and I to have conversations with people while in China when we otherwise would not have been able to communicate our point or understand what a native speaker was trying to say to us. Speak into the phone in your own language and the phone translates and speaks what you just said in the foreign language of your choice. Extremely accurate! It really helped us on a train ride when we were roomies with a mother & daughter traveling to Nanjing even though the mother spoke a dialect I was not able to recognize. Later, while visiting a friend in the hospital in Guangzhou, we were able to speak to a grannie who only spoke Cantonese, even though I only know Mandarin.
Websites
FluentU has language learning videos by real native speakers. For about $15-30 per month you can learn new vocabulary through memorable and engaging experiences using videos from the real world. Also available for other languages.
Quizlet can be used to study just about anything you want to study. I really like to use it for studying with the children. Create lessons, flashcards and lists that you add pictures and even sound to. Match, test and study lists easily from the website or app on your iPad, smartphone, etc.
Arch Chinese is great for learning how to write Chinese characters using proper stroke order. Flashcards, worksheets and dictionaries are tools that can be used to reinforce learning. I create my own vocabulary lists and printable worksheets. The children like to practice writing characters right on their iPads.
Other materials
Pimsleur is my favorite immersion method for learning to speak a foreign language. I downloaded Audible so that we could listen to lessons in the car or wherever we were. Simply listen and repeat on a daily basis and you will be speaking the language quickly.
Rosetta Stone is not my favorite, I've had a lot of issues with their customer service over the years. I know it's popular and I have used it, but is just not as user friendly as it should be and the customer service is extremely frustrating. They advertise a lot amongst homeschoolers is the only reason I'm sharing my view here.
Using a Buddha Board is a fantastic way to practice writing Chinese characters. No messy ink and no wasted paper. Children especially seem to enjoy practicing on the Buddha Board. Mine was a gift from my daughter Macey 🙂
I first started practicing Chinese Calligraphy with brushes and paper purchased from Oriental Art Supply. Later I found out these can be purchased very inexpensively when you visit your local Chinatown. Sometimes the Asian Market will have some supplies, we have found paper and inkstones at our local Korean Market as well.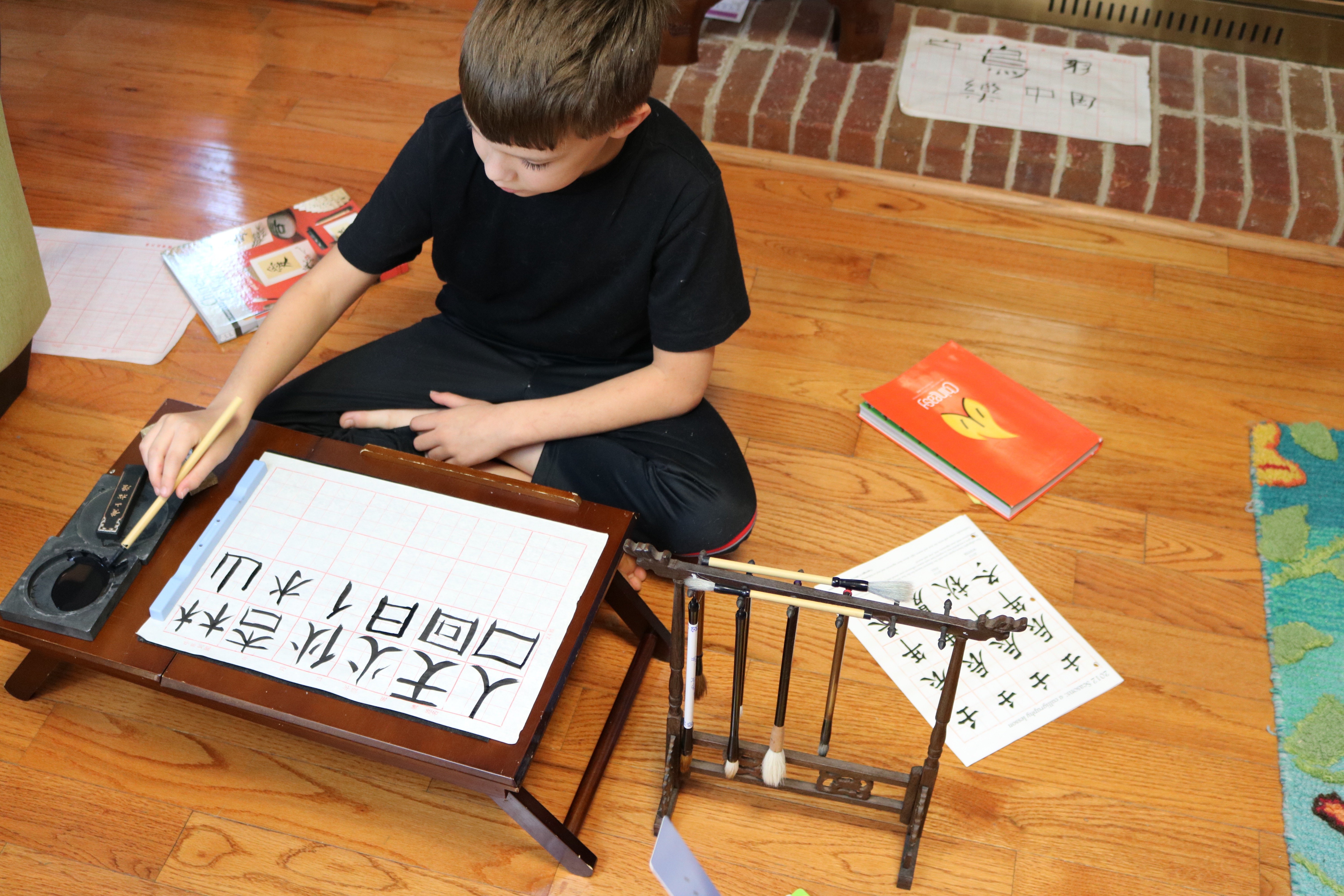 The Chineasy series is one of our favorites. It all started when I bought the Chineasy book, then the Postcards, then we had to have the flashcards and we were hooked! Using this series is what really got my kids interested and self motivated to learn Chinese Characters.
Private Tutors
Here in Knoxville, Tennessee the Foreign Language Academy is a great place to find a private tutor. Before I went to China I studied with a tutor at the academy. Later I was able to find another tutor privately at a lower fee. Either google or ask around to locate a Foreign Language school near you.
If your community has an Asian Supermarket or Chinatown, there are usually some message boards hanging around. Write up a "tutor wanted" sign to locate a person who matches your needs. For example, you can exchange practicing your Mandarin speaking while your partner practices their English skills for free. Trust me though, you'll probably spend more time speaking in English, as most foreign Chinese living in America speak pretty fluent English.
It's not uncommon to find someone willing to spend some time tutoring you for around $20-$60/hr depending on their skill level. I have paid as little as $20 for a tutor who just corrected my sentence structure to $60 for someone who taught me to write the characters, practice tones, and speak without an American accent.
Travel
Traveling is the best way to practices your foreign language skills. There's simply nothing like total immersion to speed along your speaking and listening skills. If you are enjoy traveling to other countries, consider a trip to China, Taiwan or Singapore to practice. Not only will you get to see how much progress you have made, you will experience the culture and so much more!
Even if you can't or don't want to get a Visa to travel outside of the country, you can always travel to a nearby city that has a Chinatown. This is a very fun and educational experience.
I hope this is a launching point for those who would like to start learning the wonderful Mandarin Chinese language!
Update: We went back to China as a family in April 2019. During this trip my daughter Shawna (10 at the time) and I were able to have conversations completely in Mandarin Chinese. My husband was especially impressed when I was able to order wine and beer for us at a dinner show! Everyone we met was very impressed with my daughter's language skills. She worked hard and practiced and it paid off.