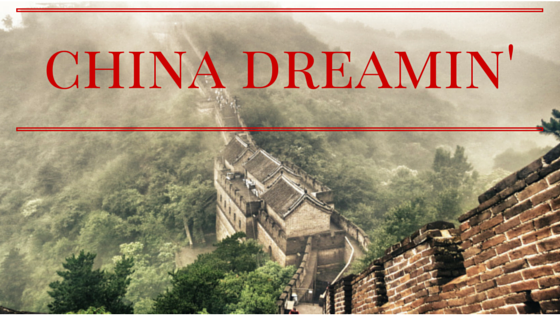 As many of you know, I have been China Dreamin' for about seven-ish years now. Actually, it's probably been even longer, maybe since 2003 when I first read the book "The Good Earth" by Pearl S. Buck.  I was mesmerized by everything about China. The people, the culture, the food (even though I really don't like the "Chinese Food" available in America) the language, oh the beautiful language! When I think of China, the Great Wall, the Forbidden City, the Terracotta Warriors, I actually get chills. When I think about the billions of Chinese people I get a lump in my throat. Sometimes I actually even cry. In my heart lives a desire to be a part of China that I just can't explain or describe with words.  I started really thinking I could go to China in about 2009. I was for sure I was going to go in 2010, and in 2011…and so on and so forth until now. I have actually made plans (and paid deposits) on trips every year for the last 3 years only for some reason to come up for me not to go.
The past two years have been challenging for me mentally, as I struggled with anxiety disorder and some minor health issues. Frustration and self pity actually set in at several points. I felt is was "unfair" that I ate such healthy food, kept toxins low, was picky about everything I put on and in my body and I still had some health problems. I'll write more about this in the future, but I came to terms with the fact that you can do everything right and still not be the Goddess of Health! (Even Dr. Oz had a cancer scare!) Things happen, toxins happen, choices we made in the past come to haunt us decades after the choice has been forgotten! I actually had to see a therapist and take supplements to help control my anxiety. I felt like a failure; I felt defeated.
My doctor started me on a supplement called L-Theanine (I will write more on this later, too) as well as having me take a neurotransmitter test that showed I was severely deficient in the amino acid L-Taurine (tests can be a wealth of information into the body and mind!) I had sold plenty of Taurine, back when I was a manager of a popular Vitamin Store, but never really thought about using it myself. It was only when I  found I had a deficiency in taurine that I discovered a lack of this essential amino acid can contribute to a wide range of symptoms! To name a few, low taurine levels have been found in patients with anxiety, depression, hypertension, hypothyroidism, gout, infertility, obesity, kidney failure and autism, among other conditions. I suspect that a candida overgrowth years earlier had actually depleted my body of taurine.
Within a week I was feeling better. Six months later, I would say I am almost myself again. Six. Months. Later. Seemed like forever.  I still get tired early, I still hurt all over somedays. I still struggle to exercise. However, I CAN go more than a day without super cleaning my bathroom, floors, etc. and I can go for several hours without thinking about germs, etc. I CAN laugh, smile, and enjoy my life again. I can sit at the table with my "noisy boys" without wanting to throw my plate at them… most of the time. We still don't wear shoes in the house, THAT will never change!
All that aside, on to China Dreamin' … My therapist and I discussed at length why my dream of going to China kept getting put on the back burner:
More important priorities (I am a mom of six children, ya' know)
Fear and Anxiety
The desire to pay for the trip myself instead of having my husband foot the bill (i.e. guilt)
I wanted someone to share the experience with, someone who would be in my life FOREVER….
We conquered reason number two. Then we slowly worked through reason and obstacles from number one. I asked my husband if he wanted to go with me but we decided it was not reasonable for both of us to leave our children for more than two weeks, plus he doesn't love China like I do. He's rather indifferent I would say. My children all share my enthusiasm for other cultures and we hardly ever watch an American film. Most everything we watch is sub-titled! I considered taking my youngest, but for various reasons we decided that wouldn't do. I didn't think my oldest would be able to take time away from her work life to go but the more we discussed it the more it seemed like a reality. I decided to pay for us both to go and she asked and received permission from her employer for the time off. Obstacle number 4 —BAM!! Macey (my oldest and a graduate from Aveda Institute) will be contributing some beauty tips and articles along with some suggestions for natural cosmetics. She will also be contributing some articles on natural pet health and sharing her journey nursing two baby squirrels to adulthood! So don't forget to subscribe for updates so you won't miss out on that!
Now, on to my last obstacle…I just needed to pay for it myself! As the weeks, and months have passed by, I have made a way, and I continue to make a way. I have already purchased our airfare, hotel rooms, etc. and am continuing to work on paying for the entire trip! Just by reading this blog you are contributing to making my China Dream come true! As you scroll through my various blog posts, you will see some links. Not all, but some are affiliate links, which if you click on and make a purchase, I receive a small percentage of the sale, without an increase in price for you. 100% of the affiliate links are things that I actually use myself and fully believe in.  This helps to support my blog (which has tremendously helped me with my anxiety as well) and in turn helps to support my dream of going to China.
I started writing newsletters about health related topics back in 2003 and subjected every friend and family member to forced reading of these Newsletters! That was a labor of love as I actually wrote, designed, printed and mailed these at my own expense. About 200 per month! Just because I love health and I love helping people. That was my ONLY objective. I shared these newsletters because I love people and I want people to be healthy and live the good life. That is why I started this blog. That is why I do research, that is why I share the knowledge I spend hours, days, weeks, months, YEARS attaining. I did not finish college, I did not receive a degree in nutrition, but I have spent enough hours studying and researching to have finished college twice! My book collection and funds spent on seminars and conferences and health classes would probably pay for a college degree! So, with all that aside, I am #justamom yeah, you heard me. I'm Just. A. Mom. Just a mom with 24 years of experience!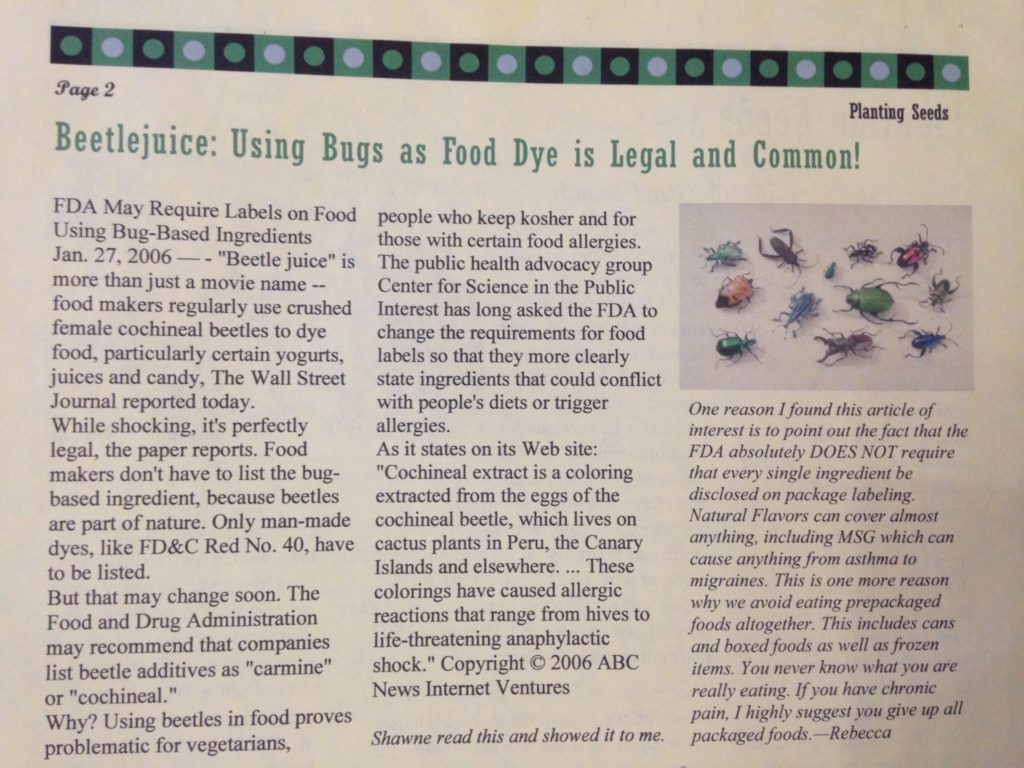 If you would like to see some of our plans, the places we will visit in China, food we plan to try and things we will be doing, please see my Pinterest Board! One of the things I am most excited about is meeting my "Chinese Daughter" and staying a few days with her at her university in Guangzhou! Her picture is on my Pinterest Board as well. Pray for us in the upcoming months that we would:
be able to make the dream a reality
have a safe and peaceful journey (not like my trip to Texas!)
and be a light to shine for my Chinese Daughter without getting in hot water!
not get sick (most of the places we are going are pretty modern, but not all!)
Thank you for reading and supporting me and my China Dream. Positive Reinforcement and Encouraging Words go a LONG way for me. I'm open to travel tips, suggestions, your favorite Bible verse, etc.  Would you take a minute to comment below?  I would really appreciate it!
Follow That Organic's board China October 2015 on Pinterest.