Podcast: Play in new window | Download
Subscribe: Apple Podcasts | Google Podcasts | RSS
Today my friend Sarah Laucks is chatting with me about natural hair care. Sarah and I met through work and immediately felt a kindred spirit. You know, when you meet someone you could talk to for days on end and still have plenty more to talk about? The first subject we found in common was that we both were committed to natural hair care and had stopped coloring or highlighting our hair years ago.
Being of an age when many women do color their hair, it can sometimes be a challenge to feel good about myself.
On many occasions I've noticed a woman with beautiful highlights and lowlights or a color that just stands out and I feel a little wistful about not coloring mine. The feeling passes pretty quickly, however, as I often remind myself that I no longer sit in the chair at the salon for hours getting my hair colored. (Something that was always hard for me because I like to be doing something all the time!)
In addition, even when using the least toxic permanent hair coloring, which is an oxymoron because technically it doesn't exist.
What is "Natural Hair Care" anyhow?
So first, let's look at what Sarah and I mean when we discuss "natural hair care" in this podcast episode.
Unfortunately, when it comes to labels, the word "natural" doesn't mean much. The word has no regulation, so if you find it on a product label, just know that it means absolutely nothing outside of clever marketing.
For our purposes today, when we mention "natural hair care" what we are referring to is the choice to use products that do not have harmful, toxic, chemicals. We are talking about allowing our hair to be the color it is without altering it with any substance.
Chemicals, ammonia, sensitizers, and other ingredients used in permanent hair colorings are not natural. Jojoba, Coconut Oil, Emu oil are natural ingredients. Here's an example. These are the ingredients on my shampoo bar:
Olea Europaea (Olive) Fruit Oil, Aqua (Water), Cocos nucifera (Coconut) Oil, Ricinus communis (Castor) Oil, Sodium Hydroxide, Butyrospermum Parkii (Shea Butter), Montmorillonite, Lavandula Stoechas (Lavender) Extract, Rosmarinus Officinalis (Rosemary) Flower Oil

Morrocco Method
In case you're wondering, "Sodium Hydroxide" is lye, the ingredient our great grandparents used when making homemade soap. Pretty much all real soap begins with lye, but it goes through a process called saponification which is a reaction that causes lye to become soap, and safe to use.
Hopefully that clears up what we are referring to when we say natural in this episode. We are allowing our "natural" gray hair to grow out instead of coloring it.
What causes gray hair:
This is not to judge anyone who chooses to color their hair at all! Most women I know and love color their hair. Each of us have to make our own choices. For Sarah and I, the choice was to allow our hair to be its natural color because the alternative was hurting our health.
Each of us will go gray at a different stage in life. Some women have grays evenly distributed throughout their head and end up with gorgeous salt and pepper hair, like a coworker of mine many years ago, I used to admire her hair in my early twenties! Others will get a section of gray long before the rest of our head catches up (like me) and if we're lucky it looks intentional!
So why do we go gray anyhow?
Hair color is determined by cells called melanocytes, which produce the pigment melanin. New melanocytes are made from melanocyte stem cells that live within the hair follicle at the base of the hair strand. As we age, these stem cells gradually disappear. The hair that regrows from hair follicles that have lost melanocyte stem cells has less pigment and appears gray.

source
As Sarah mentions in this episode, there are so many groups on social media that support women who go gray! I'm a member of two on Facebook and find the other members are very encouraging and helpful. You can also find hashtags and profiles on Instagram for support in going gray.
Products we mentioned in this episode:
Cutting my hair, as well as my daughters' hair, by the Lunar Calendar has made a big difference. Grows in thicker, longer and more beautiful. Shaving by the slow growth days will cut down on how …
Handcrafted to leave hair moisturized and shiny, moisturizes & conditions hair and will not strip hair of essential oils. Detoxifies the scalp of impurities, eases inflammation & dandruff, has …
Citrus Silk Conditioner bar provides deep moisture and detangling with ingredients that feed the hair and scalp not to mention it is sulfate-free, synthetic chemical-free, paraben-free, and …
Sarah's Supplement Recommendations:
Fermented Cod Liver Oil/Butter Oil
More tips on letting your hair go gray
Whether you have silver hair or just a few random grays, transitioning away from dyed hair will allow your naturally beautiful hair to shine! We are no longer bound by the fashion rules society placed on us in the past, so if you want to stop coloring your hair, don't let anyone talk you out of it. Read more about how to transition to gray here.

Naturally Rebecca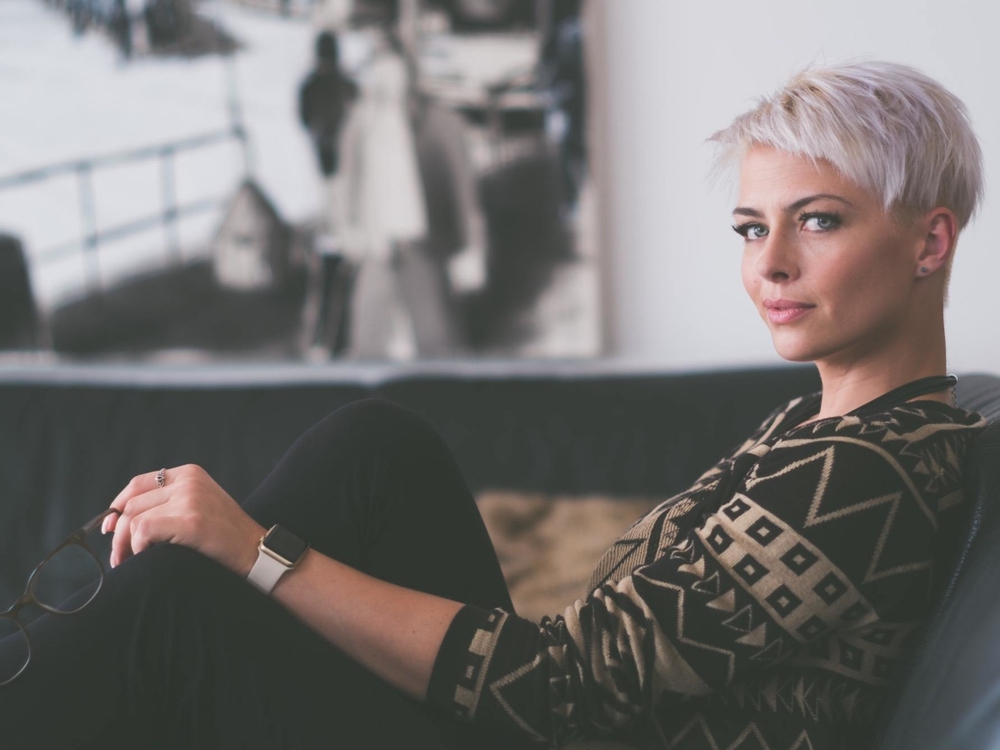 Other Posts on Hair Care
If you're trying to improve the health of your scalp, get hair to grow faster, thicker, longer these posts will help.
Bottom Line:
You can have beautiful hair that you absolutely love yet still use natural hair care products and techniques. Our goal in sharing this information isn't to make anyone feel judged for coloring their hair; but to encourage you to be informed. Do the research about the hair coloring products you may be using and what risks come with the ingredients. Not everyone will have a physical reaction to coloring agents, however, the long term effects are still worth investigating.
Meet Sarah Laucks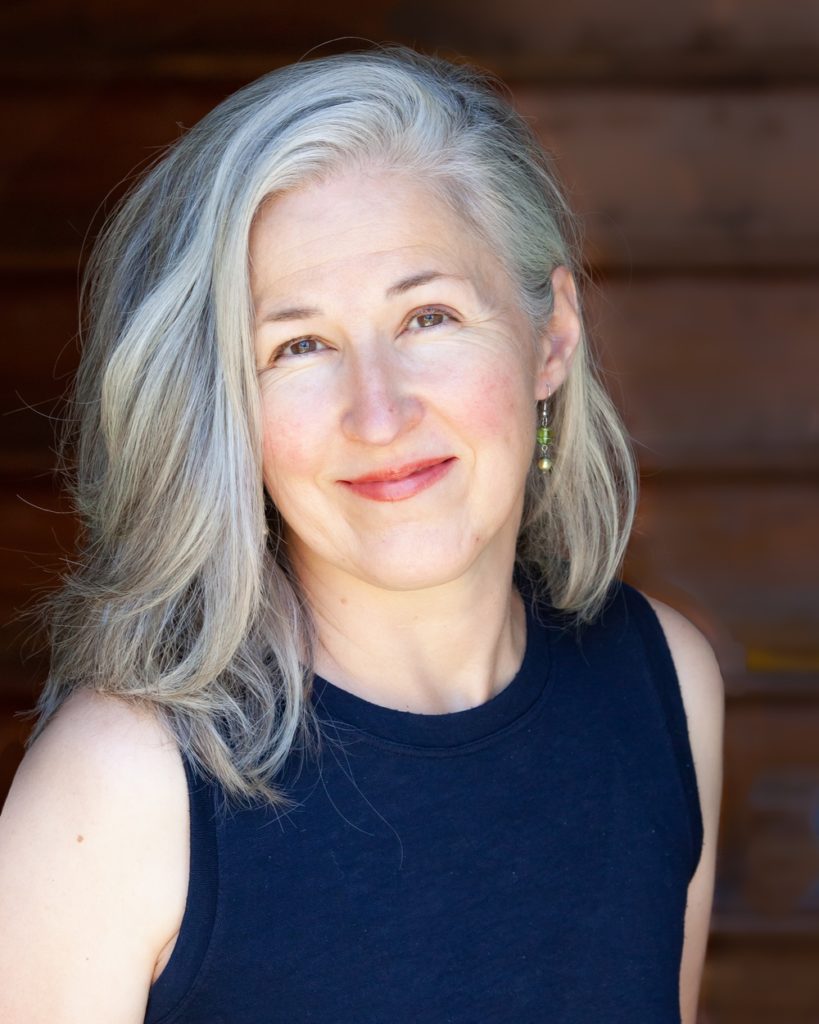 Sarah Galbraith Laucks has been fascinated with simple ways to be well for the longest time. She pairs her love of wellness with her professional work, leading to experiences that connect her with wellness leaders of all kinds. Her day-to-day work is focused on helping small businesses in the wellness and food communities learn to use the art of content marketing. When not working she is probably reading a book, weeding the garden, or chasing after her family's flock of backyard chickens.
Check her out at