This is a sponsored post and contains affiliate links.
Summer break is in full swing and good times are on the horizon. Everyone is ready to enjoy fun in the sun and leave their cares behind, right? Not so fast!
Someone still has to keep the house clean!
Don't worry; we've got you covered. Here's how you can keep your home clean and enjoy summer without feeling stressed or overwhelmed.
Consider these three strategies to keep your home clean when you'd rather be outside in the hammock or at the pool.
Automate as much as possible, so work gets done while you sleep or play!
Regulate tasks so that they are part of a routine. You know when, where, how these chores get done, and who does them.
Now it is time to delegate! Enlist your crew. Get as much help as possible getting things done.
Automate
All hands (and wheels?) on deck!
Make use of every machine that works for you and know how to get the most out of them. The dishwasher, washer, dryer, and especially a robot vacuum can do work for you while you do something else!
Vacuuming can take up so much time, especially when you have kids and pets. So stop doing all that work!
Seriously, don't waste your time pushing a heavy vacuum around the house when you can have a Neato Robot Vacuum do the work while you do something more enjoyable.
The Neato D7 Robot Vacuum has zone cleaning, multiple floor plan mapping, and No-Go Lines, so your floors will be immaculate.
You can target trouble areas more often instead of cleaning your entire home every time with Zone cleaning. The D-shape design cleans better in corners and along walls than conventional round robots so every single dust bunny gets picked up.
Evening Cleaning Routine
Before you go to bed each night, get your automation routines started:
Run your dishwasher every night before bed.
Set the washing machine on a delayed schedule so that it washes clothes at 1 a.m. (saves energy and money)
Turn on your Neato Robot Vacuum so it can clean the floors while you sleep. (The Neato D7 Robot Vacuum has a battery life of up to two hours!)
Automating tasks like this frees up time that you can spend reading a book, taking an evening walk, or relaxing in a bubble bath!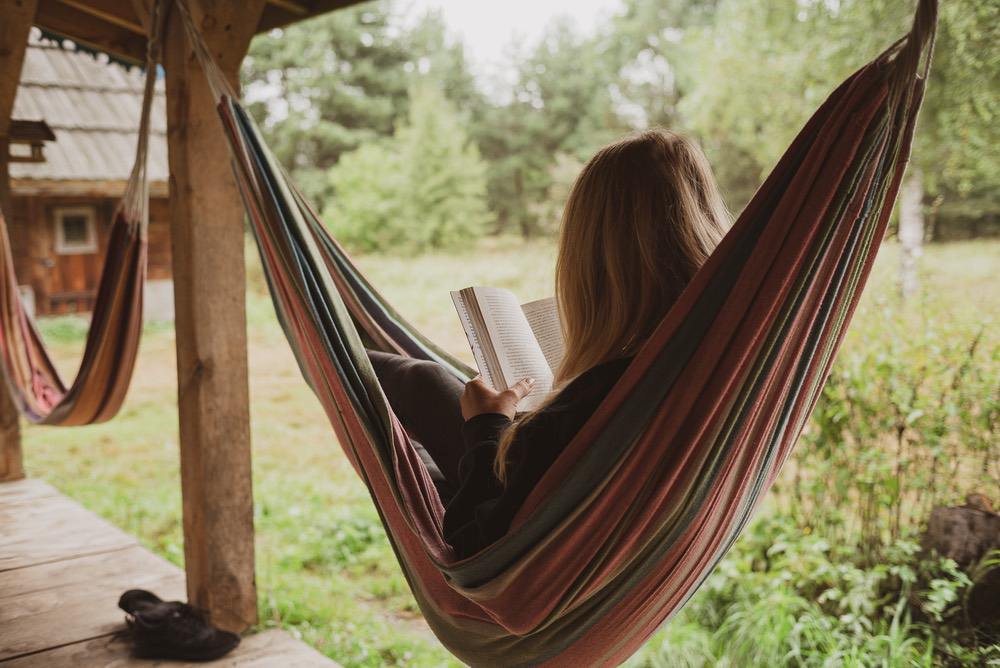 Take Advantage of Naptime
After lunch, little ones typically need a nap, so take advantage of that time. No, not to work, to let your appliances do that while you rest, too!
Fight the dust bunnies before they settle in! Turn on your Neato Robot Vacuum again and let it pick up any crumbs or pet fur accumulated. You can turn the Neato D7 Robot Vacuum on turbo mode to pick up pet fur and tough debris even better! Here's how to remove pet fur from any surface.
If your dishwasher is full, make sure to let it run during naptime so you'll have clean dishes at dinnertime.
Even if your children are older, it can help to have a quiet time for reading or relaxing in the middle of the day during summer break.
Regulate
Routines make it much more likely that things will get done. What are the basic cleaning tasks you must do each day to keep the house looking good? Turn those into a routine.
Top Priority
dishes are clean and put away
floors are free of debris and pet fur
clean towels and clean clothes
the fridge and pantry has enough food for the day
pets are taken care of
Having routines that everyone takes part in will go a long way towards keeping the house clean. So share the workload.
Delegate
Keeping the home clean is easier when you delegate some of the work. There are two ways to do this. One, delegate work to machines, and two get the family involved. Download a checklist and schedule template here.
Learning to do chores is part of growing up and also teaches children to be part of a successful team! That doesn't mean cleaning has to be all work and no play!
Make Chores Fun
Make a game out of what you do and get the kids to help. Changing the sheets on the beds always called for a round or two of the "sheet game" in our house!
The sheet game works like this: each of us grabs a side or a corner, lifts the sheet to catch air, then we all squat down and put our heads under the sheet while it slowly falls parachute-style while we are underneath. Watch out for ceiling fans! After a few lifts and calls for "one more time," we tuck the sheet in and finish the job.
What other chores can you turn into a game?
Save time and be efficient
Keeping your home clean with kids out of school is possible. With a bit of planning, you can have a clean house, happy kids, and plenty of fun.
The main tasks that make a house feel clean are keeping the floors clean, the laundry caught up and the kitchen presentable.
Floors
In the summer, kids and pets are in and out of the house playing and tracking in dirt. Keeping the pet hair off hard floors is a job in and of itself, but with my neato robot vacuum, those worries are a thing of the past!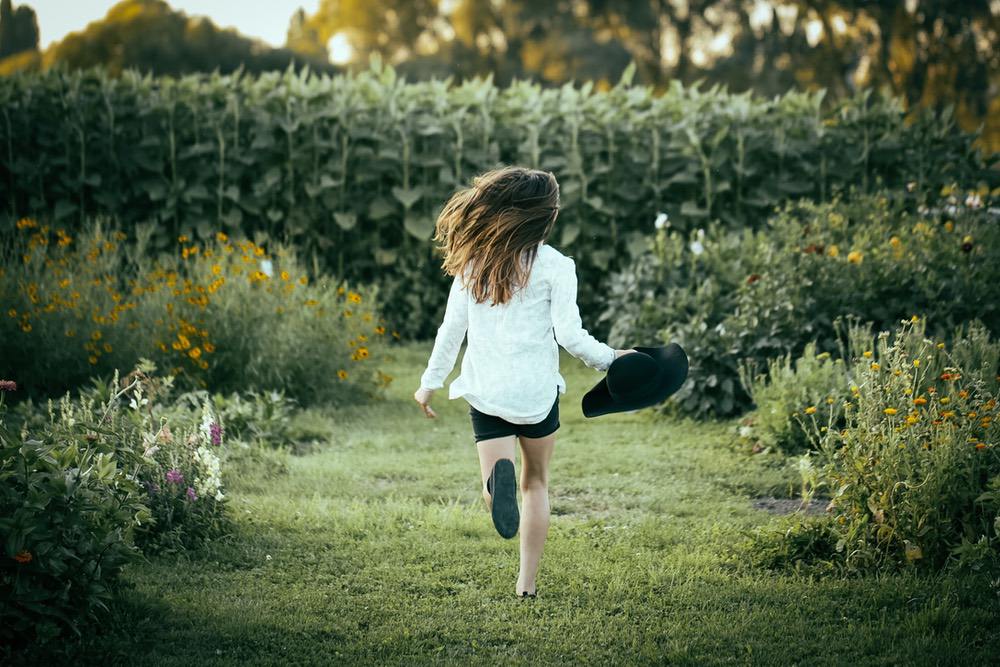 Run your Neato Robot Vacuum at least once per day; this cuts down on dust not only on the floor but from drifting up onto flat surfaces (not to mention it will vacuum places you might forget, like under your couch!) The neato D8 has a big brush and dirt bin that holds more dirt, dust, and dander for a quicker, more complete clean.
Don't over-mop wood floors. If you get in the habit of not wearing shoes inside, your floors will stay cleaner and look better longer. Add shoe racks near each door to keep things tidy.
Special mention: With six kids, keeping clutter put up can be a challenge. One of the best rules I ever implemented was "Only feet and furniture stay on the floor." This rule meant that "stuff" wasn't allowed to live on the floor.
Keeping things picked up off the floor as a habit means your house will be tidy most of the time. It also meant no socks or ribbons got tangled up in the vacuum!
However, if that rule proves to be too much for the kiddos, you can keep robots out of areas you don't want them with No-Go Lines. Set up No-Go Lines to tell Neato the playroom or toy area is out of bounds. Problem solved.
Laundry
Keeping up with the laundry can be even more challenging in the summer with swimsuits and extra towels. Here are a few tips to help keep it under control.
Give each family member a laundry hamper of their own and a small mesh bag to put their socks in. Keep the bag near or attached to the hamper. When it is time to do laundry, close the bag with the socks inside. Wash and dry socks inside the bag will keep each person's socks together.
Fold clothes as they come out of the dryer. Making this a habit will help you avoid big piles of clothes getting wrinkled or lying around on your couch, bed, or in baskets.
Kitchen
Having dinner together as a family is an excellent way to bond, but so is cleaning the kitchen together!
Try this rule: no one leaves the kitchen until it is clean.
Clean as you go when cooking. Keep the sink filled with hot soapy water and either soak or wash as you go!
Clear the table. Everyone carries something to the kitchen when dinner is over.
Save the leftovers. Eliminate food waste by taking dinner leftovers to work for lunch the following day.
Scrape the plates. Using a silicone spatula instead of rinsing with water is more eco-friendly!
Load the dishwasher.
Wipe the table and counters.
Delegate crumbs to the Neato Robot Vacuum while you move on to the next thing! You can make a zone for the dinner table and send the robot to spot clean and take care of all those crumbs that fall to the floor.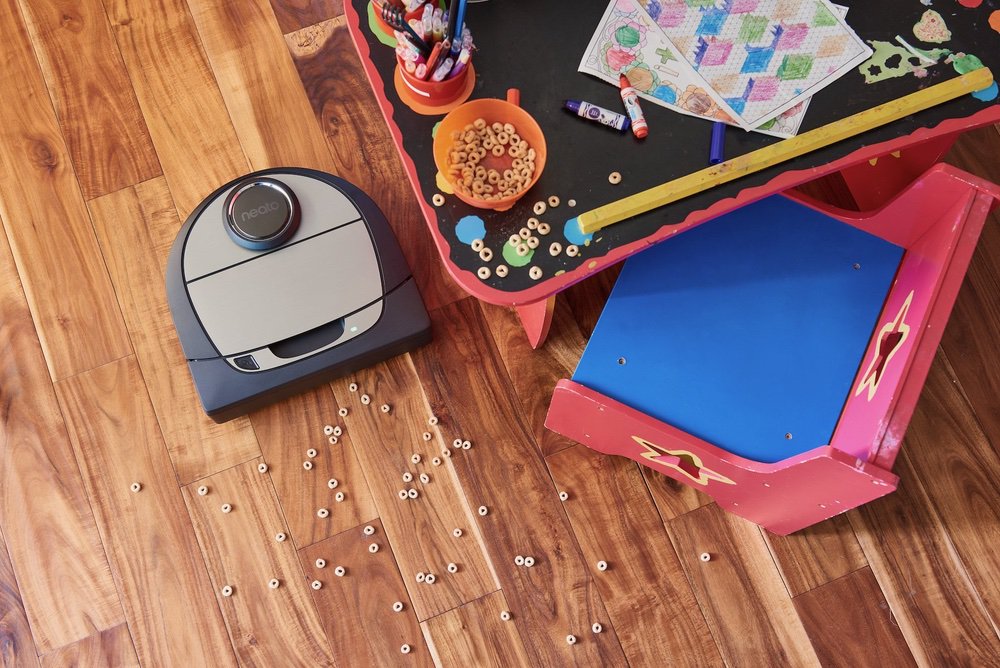 Bottom Line: You don't have to choose! Keep your home clean and have a fun summer.
Spend more time playing and enjoying the summer break by automating tasks, delegating jobs, and regulating your cleaning routine!
One of the best ways to keep your home clean all summer long is to start using a Neato Robot Vacuum to keep the floors clean. Besides, everyone appreciates a nice clean floor (pets included!)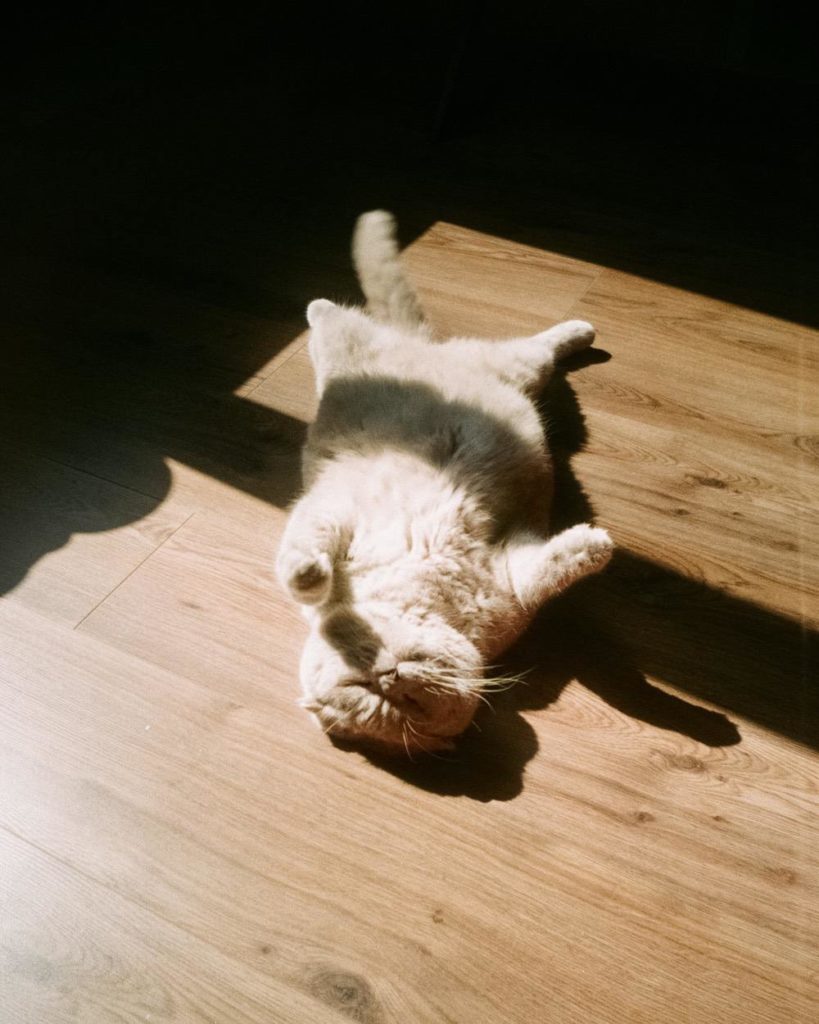 More on the Neato Robotics
The D8 is self-charging and returns to the charge base when the battery gets low.
The brushroll is efficient and the unit has strong suction power. I've found it to be more effective than my upright vacuum. Even better is that it is bagless, so no waste there. Using the neato app has enabled me to create zones and schedule runtime, which has made floor care effortless for us.
My husband talked me into getting an intelligent robot vacuum when they first came out because he saw me constantly cleaning the floors. I'm not one to set up a smart home system so that every part of my housekeeping is automated, but with pets and kids, I just felt like I couldn't keep up with the floors.
I have been impressed with the high performance of the neato robot vacuum cleaner to eliminate allergens and keep my socks from picking up all the pet hair instead of my vacuum!