Podcast: Play in new window | Download
Subscribe: Apple Podcasts | Google Podcasts | RSS
Hey, new mom, you're going to want to watch the video of this podcast to see the "welcome to motherhood" unboxing. Part two with Seasons of Sisters founder, Shannon Covel is all about womanhood, from motherhood to menopause. The first episode was a "welcome to womanhood" and a little advice about talking with daughters about their first period.
As a mother and grandmother, Shannon has had many years of experience in every stage of womanhood. She enjoys helping other women with her extensive knowledge of herbs and techniques for making every season more comfortable.
Listen to this podcast by using the player at the top of this page, or you can subscribe to A Healthy Bite on iTunes, for Android devices, subscribe on Stitcher, or you can even listen on Spotify!
Welcome to Motherhood
If you prefer to watch the conversation and see the unboxing, it is also available as a video version. The Welcome to Motherhood box is a wonderful gift idea for an expectant mother, whether it's her first or fifth! Every delivery is a reason to celebrate, and every mom deserves to be pampered after childbirth.
Five years ago, Amanda from Baby Bundle and I got together to make a few videos with tips for new moms. She gave us a lot of good information for mothers from conception through delivery.
Menopause and beyond
Shannon is working on a subscription box for women experiencing menopause symptoms, so be on the lookout for it in the future.
At my age, I'm learning to cope with Menopause Symptoms with a little help from my friends and medical practitioners.  For hot flashes, I use a hydroponic mattress pad that can go as low as 55 degrees Farenheight! Getting enough sleep, eating right, and incorporating the right form of exercise for your personal needs will give you a good foundation for a smooth menopause season.
Even when we are doing all the things to maintain health, this can be a trying season. We recommend working with a holistic practitioner to keep your body in balance and who can direct you to natural solutions for menopausal symptoms.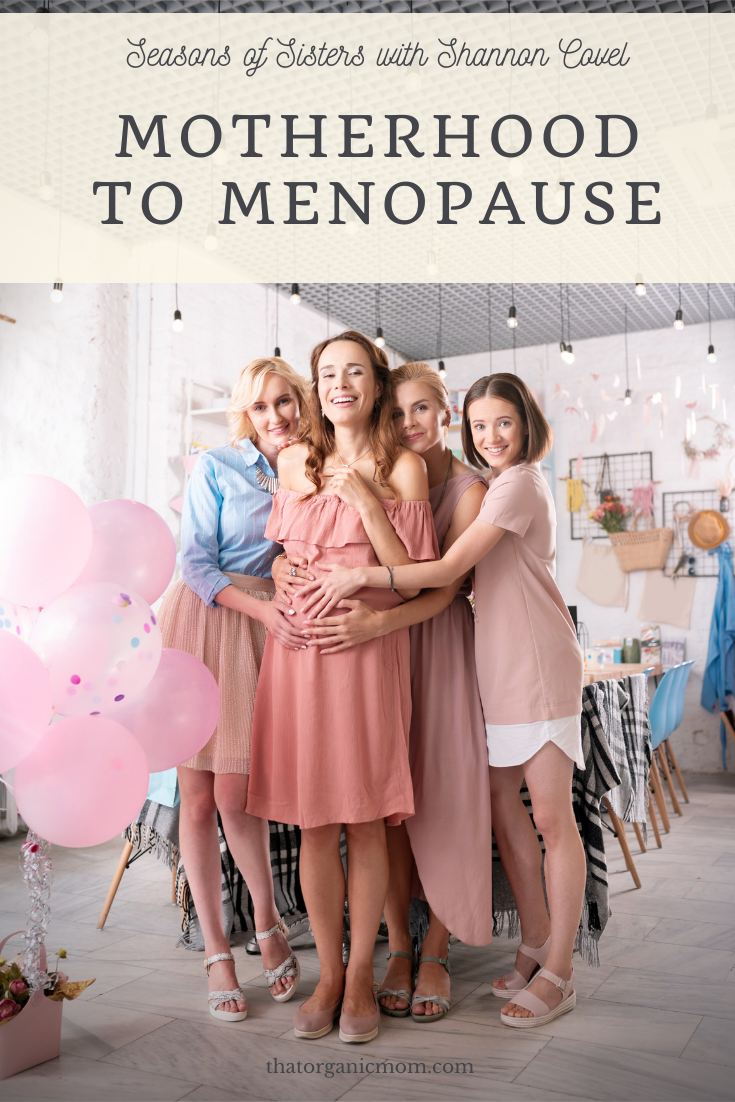 You might also like: Healthier menstrual choices for you and the environment