Making homemade nut milk doesn't have to be time consuming. Including cleanup, I can make a batch of milk in less than ten minutes with pre-soaked nuts. *See demo video at the bottom of this post!
When you are shopping for your nuts for nut milk, make sure that you are getting the freshest you can find. Rancid nuts taste bad, so taste them before you soak and blend!
The ratio is always 4 cups water to 1 cup nuts of your choice. You can use almonds, cashews, hazelnuts, pistachios, pecans, walnuts; you name it! Just make sure that you are using raw, unsalted nuts. Roasted nuts make a somewhat bitter tasting nut milk.
The process is simple, just place the nuts in a jar or other glass bowl and add water to cover nuts. Allow them to soak for the allotted amount of time. You don't want to skip this step if at all possible because soaking leaves less nut pulp behind. Also, soaking reduces phytates which block nutrients, so you get more of their nutty goodness. Soaked nuts also create a creamier milk.
To soak the nuts, simply leave them in a bowl with filtered water at room temperature for the allotted amount of time. See the list below for reference:
Soaking times for Nut Milk
Almonds 8 to 12 hours
Cashews soak for less than 4 hours
Hazelnuts 6-8 hours
Macadamia nuts do not require soaking
Pecans 6-8 hours
Pine nuts do not require soaking
Walnuts 6-8 hours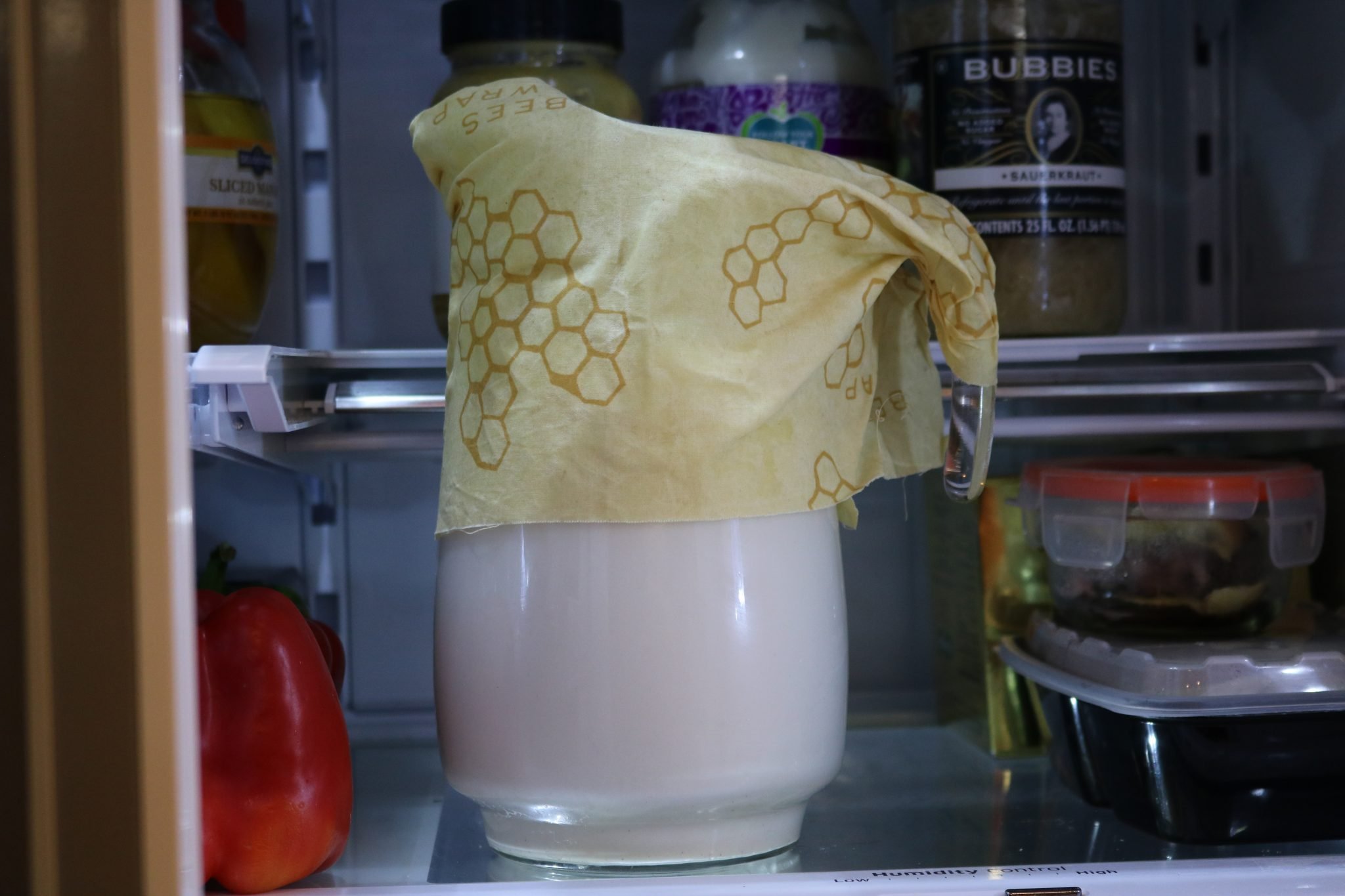 Later, drain nuts and discard the liquid you soaked the nuts in. Put the nuts in your high-speed blender and add water. Like I said, four to one, so if you soaked one cup of nuts, you'll use four cups of water. If you use hot water you'll get a creamier nut milk, but you can use room temperature, it works great.
Before you blend, I would suggest adding the tiniest pinch of salt for a better-balanced flavor. You can also add a cinnamon stick to the nuts while they are soaking for a very faint taste of cinnamon.
Sometimes we add a few drops of vanilla extract, or if I have a leftover vanilla bean pod (after the seeds have been scraped out), I will put it in the soaking water. If I do this, then I blend the nuts with the original soaking water. Cashew milk with a touch of cinnamon and vanilla is my personal favorite.
After blending the mixture, strain through a mesh strainer. Blend for a couple of minutes for the silkiest, smoothest milk. You can also use a mesh bag just for making nut milk; I find it much harder to use the metal mesh strainer. Though if you like your milk incredibly smooth with no hint of grittiness, then you'll want to use the bag.
PS – Nut milk is perfect for smoothies, cooking, or just for drinking when you want to wash down a warm gooey chocolate chip cookie!
Don't forget to Pin this post!