Last Updated on June 29, 2022 by Rebecca Huff
Easy Swaps for an Eco-Friendly Kitchen
An eco-friendly kitchen is healthier for you and the planet. Plastic is everywhere, and you probably don't need a reminder of the problems it causes, but let me list a few briefly:
is a non-renewable resource produced from fossil fuel feedstock
causes land pollution that costs time and money to clean up as well as the negative impact on wildlife
has a short useful life, but take forever to decay and may stick around forever in the form of micro or nano plastics
is a substance that cannot be recycled infinitely, and some plastic not at all – plus dirty-plastic poses a potential problem in recycling
poses a health risk due to BPA and other chemicals with toxicity concerns
is harmful to nature – one of the most common debris found in the ocean – plastic ingestion and entanglement harms wildlife and marine life
Zero-Waste Effort
For the last seven years, I've been putting forth a measurable zero-waste effort. Meaning any time I need a replacement for a utensil or tool, I opt for more eco-friendly versions.
In some cases, I eliminated a plastic item because of the health risks. For example, I do not use plastic storage containers for food because phthalates and BPA can leach into the food.
Instead, I use glass containers. I did buy a few for meal prep, but for the most part, I reuse glass jars from nut butter, salsa, and sauces. They are perfect for carrying soups and salads; even stir-fry and casseroles can go into glass jars.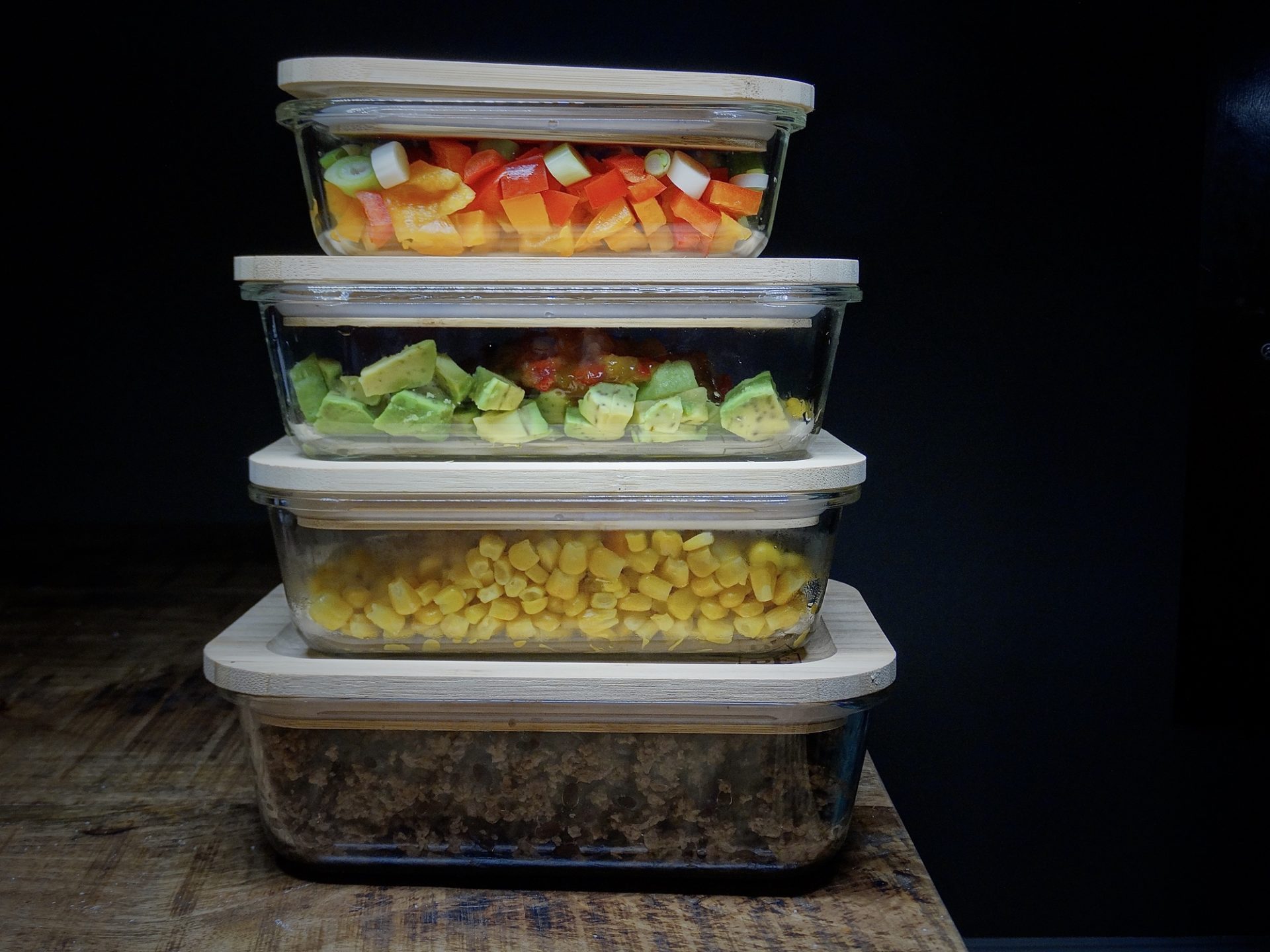 Another swap that will work is metal containers. You can find all shapes and sizes. When my children went to school, we packed lunches in these zero-waste stainless steel lunch boxes.
Zero Waste Swaps
We don't want to toss plastic kitchen tools in the trash! That would be accelerating waste to the landfill, not reducing it. If you decide to get rid of your plastic items, consider donating them.
The best thing to do is to replace items as you go. When your plastic or silicone spatula wears out, replace it with metal, bamboo or wooden utensils.
The Beauty of Wood
Wooden cooking tools add beauty to your kitchen, no doubt! Especially if you choose handcrafted items like these heirloom quality wooden kitchen utensils and accessories from Earlywood.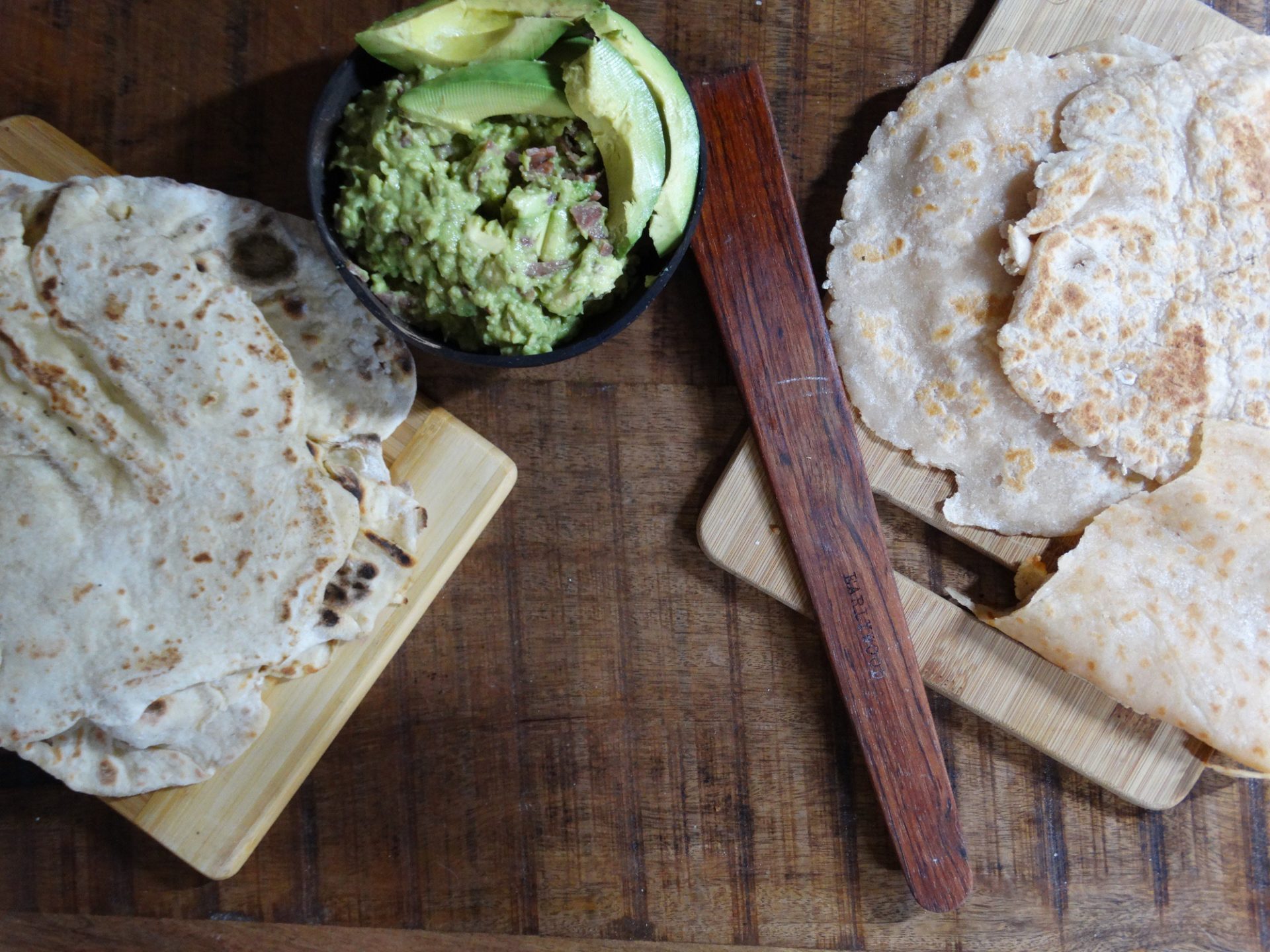 The folks at Earlywood recently sent us some of their products to review. We are impressed that they make every one of their products here in the USA – right in the state of Montana.
My eleven-year-old daughter loves baking, and she was jumping up and down when she opened the package containing the French Rolling Pin. We promptly used it to make some gluten-free tortillas! (Recipe coming soon!)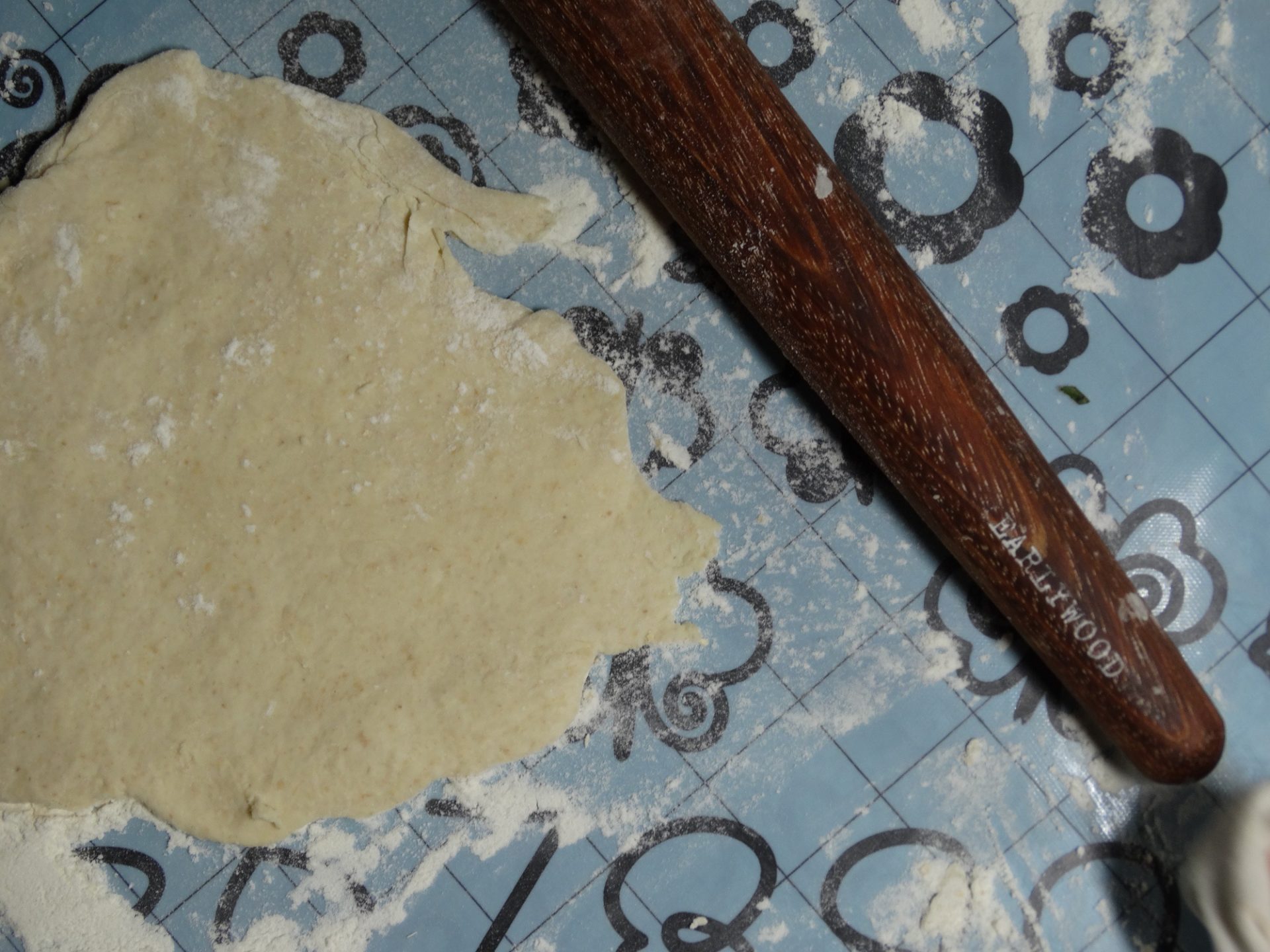 She was also thrilled with the wooden spreader, which she quickly used to spread frosting on a chocolate cake. She was so excited that she also took these photos.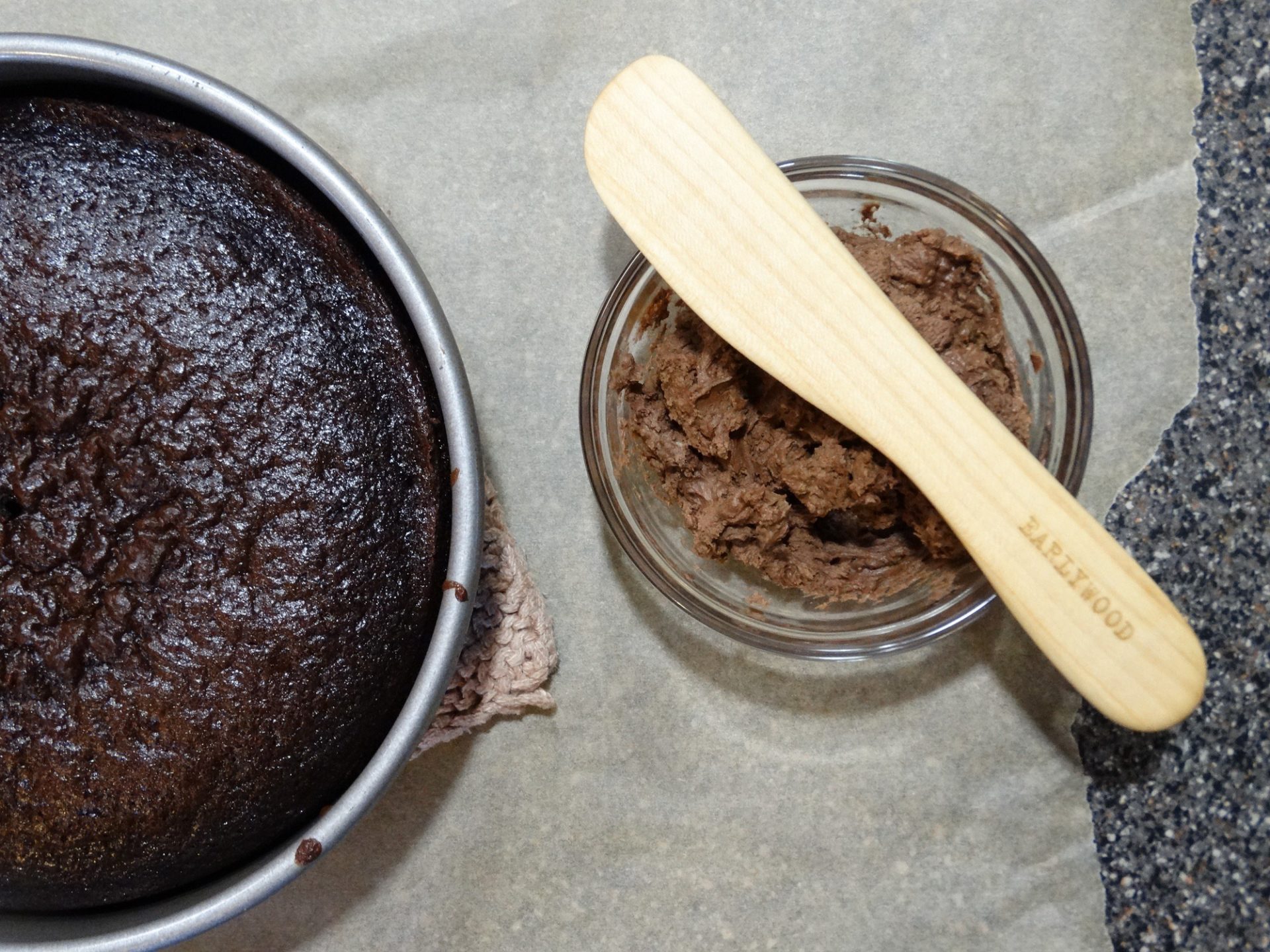 The Earlywood baby and toddler spoons would be a fantastic alternative to plastic in any kitchen, whether your goal is zero waste or not. Wooden toys and utensils are superior over plastic!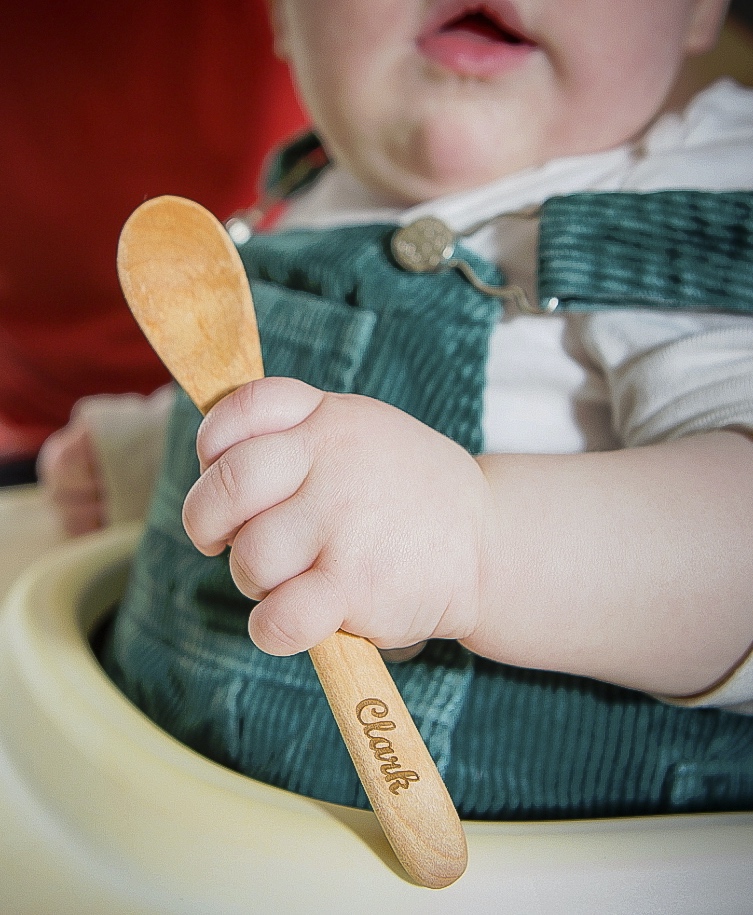 Buying in Bulk With Reusable Containers
When I purchase from The Detox Market, the products come in cloth bags, which I reuse for bulk items from our local coop, Three Rivers Market. You can also purchase cotton produce bags or take jars for bulk items. Even paper bags would be a better option than ultra-thin-film plastic bags in many bulk sections.
Reducing waste will also help you to eat healthier since most junk food and processed food is in plastic or other non-recyclable containers. If you are attempting only to purchase items in containers that can be reused or recycled, you will drastically reduce the number of unhealthy foods you bring home.
A Zero Waste Effort does not mean you have to make bread and everything else from scratch! My local bread store is more than happy to put their freshly baked loaves of bread into a cloth bag that I bring. I made it a point to ask what days they baked the bread so I could swing by before the loaves are put in the plastic bags.
Cover leftovers with beeswax food wrap or soy wrap for vegans. Reusable silicone bags are popping up everywhere. I found these at Three Rivers Market, but they are also available on Amazon.
Drink water from home
My friend Larry Crain at Tennessee Water Technology can send his crew to install a reverse osmosis filtration system under your kitchen sink, so you have the cleanest water to drink. Then every time you head out the door, fill up your stainless steel or glass water bottle, and you're good to go.
Plastic water bottles are such a rip off for you and the environment. Bottled water is less regulated than tap water, so there's no good reason to be drinking from plastic. I will agree there are some places where the water quality is genuinely not good enough for drinking, like in China. When I travel there, I carry a filtering water bottle, or I drink bottled and recycle the plastic. Unfortunately, this is the only alternative if you want to avoid getting sick.
So research to find out if your drinking water is safe, or do what I do, get a reverse osmosis system, and be done with it. I never leave home without water to drink, and the same goes for my kids. They each have their water bottles and know to fill them up before we leave home. Although, I admit there are times, usually after Taekwondo class, that my daughter swipes my ultra large bottle because she ran out.
If we go out of town, I bring my water. Yes, I really do. I know people who stop by the store to buy cases of water bottles before they leave town, so what's the difference besides 24-48 plastic bottles?
Ditch the paper
So here's where I lose a lot of people. Please stick with me, though, because this one will save you so much money! In my kitchen, I have two large drawers full of towels. I buy small white washcloths for the family to use in place of paper towels. Some of them are a bit stained, but that's okay! I know they are clean and they're used for hand wiping and such.
If you want to see how many paper towels you go through, just set aside a paper bag for disposing of paper towels only for a few days. You'll be shocked. Before we started paying attention to this habit, I'd see family members use two or three paper towels for a small job like drying clean hands, then toss them in the garbage barely used. Such a waste!
Zero Waste Kitchen Cleaning (without paper towels)
I have lint-free towels for cleaning and drying glass. Dark brown towels are perfect for wiping up spills. Then there are regular hand drying towels – these are the pretty towels you can't resist at Pottery Barn, etc.
Vinegar and Baking Soda will do the job for most cleaning projects. I also use Sal Suds for a sink full of dirty dishes, mopping the floors, and in the laundry. This is the exact jug I purchased from Amazon (my affiliate link) and I've been using it for over 2 years. That's because a little bit goes a long way!
For a fragrance-free but good-smelling cleaner, throw orange peels in a jar with white vinegar. Put the lid on the jar and allow it to sit for two weeks. When you need a cleaner, pour this solution into a glass spray bottle, using a mesh screen to keep out the peels. This orange peel solution will clean your windows, counters, sink, and much more.
When someone eats an orange I add the peels and after I fill up my spray bottle I add more vinegar to my existing jar to keep it potent! (I shared this on my Instagram story a few months ago and it was a big hit!)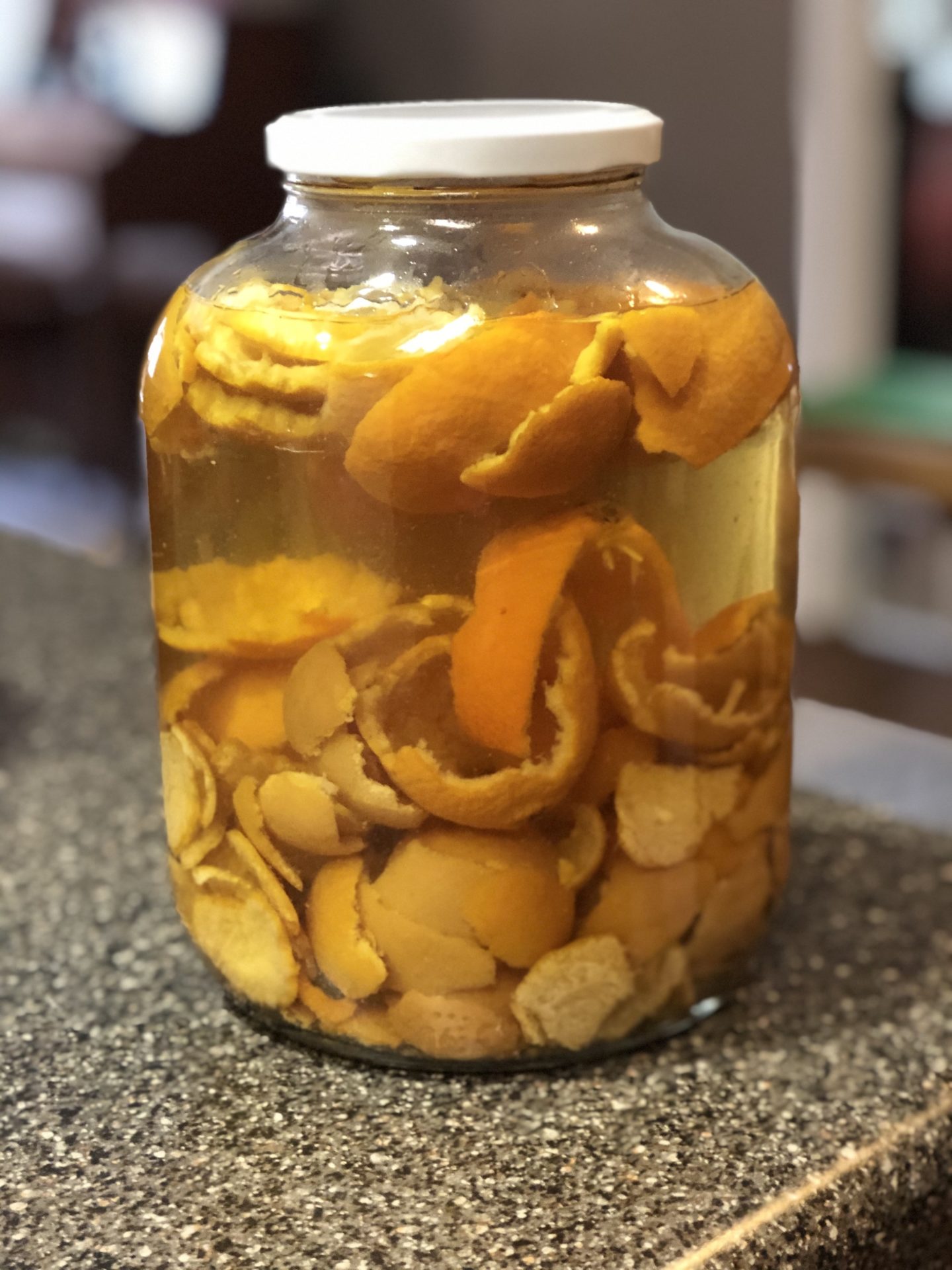 A Warning About Using Vinegar to Clean
Just don't use vinegar (or the blue window spray or bleach) on granite because these acidic substances will dull and weaken the sealant. You will also want to avoid abrasive cleaners or pads on granite, as it can easily be scratched.
For hard to clean surfaces, consider using a bamboo or wooden dish brush like these from Naturezway. We use a bottle brush, a pot scrubbing brush, and the vegetable brush. When you wear out these bamboo brushes, they are 100% biodegradable. If you bury the bamboo in the ground, it will take around three years to decompose. For home composters or those with a wood chipper, you can break it into small pieces, and it will disintegrate in about six months. If your wooden brush has nylon bristles, remember to remove those with plyers before composting or chipping the handle.
Zero Waste Effort for Food Scraps
Composting is ideal for peels, pits, and shells. It's essential only to buy as much food as your family can eat so that you are not tossing edible food in the trash. In general, we have learned to be very wasteful. Here are 4 ways to reduce food waste.
Before tossing the root end of a bunch of celery into the compost (or trash), wash it thoroughly and save it along with onion peels and other vegetable scraps to make a delicious broth.
Even if you don't want to or are unable to compost, you can still keep your food waste out of the garbage. Read more about why you don't want to send food to the landfill here.
Options for Those Without a Backyard
If you live in an apartment, you also have options for dealing with food waste. For example:
Sharewaste – search their map for food waste drop off locations. Some locations also accept grass clippings, coffee grounds, etc. Donating your food waste is a perfect way to make sure that you aren't sending unnecessary bulk to the landfill.
Unable to carry your food waste to a location drop off? You can search locally for a company to come to your door to pick up the food waste you collect and save!
Green Heron, located in Knoxville, Tennessee, is a Curbside Compost Pickup Service that allows you to turn your food scraps into fertile compost instead of sending it to the landfill! Just pay the small fee for the bucket and schedule your pickups.
"Often, people throw out their trash and never think about it again," [Regan] Wagner, [Graduate Research Assistant in bio-systems engineering and soil sciences at UT] explained. "Green Heron is trying to address the issue of quickly-filling landfills while also providing a valuable service directly to East Tennessee and showing people that their impact matters." source
Get a Foodcycler – it turns your food waste into fertilizer for your plants. I have one on my balcony. We deposit our eggshells, peelings, and other non-usable food waste as well as what we may scrape off our plates into the Foodcycler. In a few hours, it is rich fertilizer for plants. We donate it to local gardeners and use the byproduct in our house plants.
Composting and Vermiculture
Balcony Composting and Worm Bins are two more options for apartment dwellers. Would you like me to share more about how to do this? I'd love to hear more about what challenges you face when trying to reduce waste.
For more on waste reduction methods, check out Waste Free Tennessee.
If you have watched any of my Youtube videos or have been reading my website, you may spot a plastic tool in one of the pictures or videos. That is because the Zero Waste Lifestyle is a journey. Perfection leads to overwhelm. More on plastic problems: https://www.bettermeetsreality.com/the-pros-cons-of-plastic/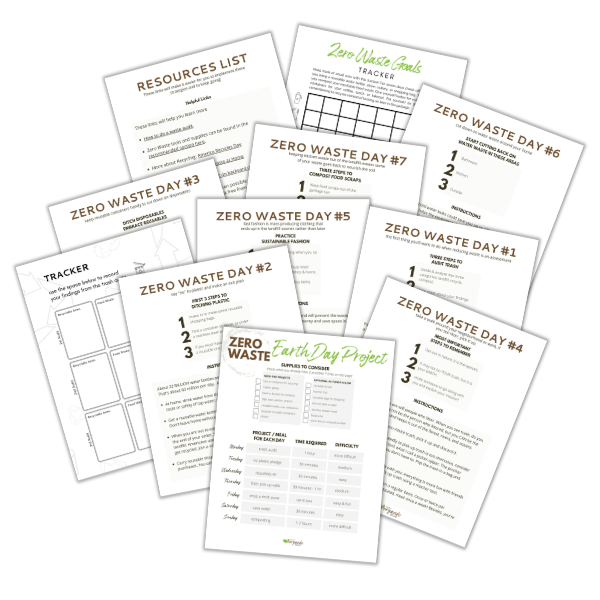 Zero Waste Mini-Workshop
This 7-day project is perfect for individuals, families, and even classrooms. Anyone can implement the steps outlined in this starter project to reduce waste. In fact, it's laid out in such a way that you can't go wrong! I've eliminated the "where do I start" and will empower you to say, "I started my Zero Waste Effort TODAY!"
Parents teaching children at home will find this is an excellent Earth Day project. Just download the project plan, watch the video, and get started.