Podcast: Play in new window | Download
Subscribe: Apple Podcasts | Google Podcasts | RSS
Last Updated on August 3, 2022 by Rebecca Huff
Are electric vehicles actually eco-friendly
My 13-year-old son brought up the subject as he is very aware of climate change and myths surrounding our efforts to be more environmentally friendly. After I recorded this podcast episode I began to wonder how much of an impact it would have to drive an electric vehicle.
Electric Vehicles which were hitherto thought to be a viable and environment-friendly alternative to carbon-emitting vehicular fuels such as petrol and diesel, are actually equally hazardous to the environment, if not more. In fact, recent studies have corroborated the fact that EVs are considerably worse for the climate than diesel cars. ~ The Myth Around Electric Vehicles: Are They Really Eco-friendly?
My point is, there are so many conflicting messages. What is the best thing to do when it comes to the environment? With many eco-friendly concepts, the problem lies not in people's willingness to change, but in not knowing which changes are most impactful.
The bottom line for me was all about the lack of standardized charging plugs. I share my experience in this podcast.
[Tweet "With many eco-friendly concepts, the problem lies not in people's willingness to change, but in not knowing which changes are most impactful."]
Looking for electric car charging stations
Depending on where you live this may or may not present a challenge. With an electric car, the most convenient way to charge it would be at home, overnight while you sleep. That could present a challenge if you live in a dorm, condo, or apartment. Unless there are charing stations in the parking area, you will need to charge the electric vehicle elsewhere.
In Knoxville, if you live locally and can charge your electric car over night, no problem! The difficulty arises when charging at night is not a possibility.
Another problem would be if you were driving an electric car from Nashville to Sevierville. You could run into some difficulty if you stopped by Knoxville to get a quick charge!
It took a lot of time and extra driving to find a place to charge the electric vehicle. When I arrived at the first two locations, they had been removed. After more driving and searching I ran into other problems; the fast charge option was not working.
What about people who do not live here and are just passing through? I would be so upset if I were stopping in Knoxville just to get charged. Many of the locations that show up on the map are no longer there or simply do not work.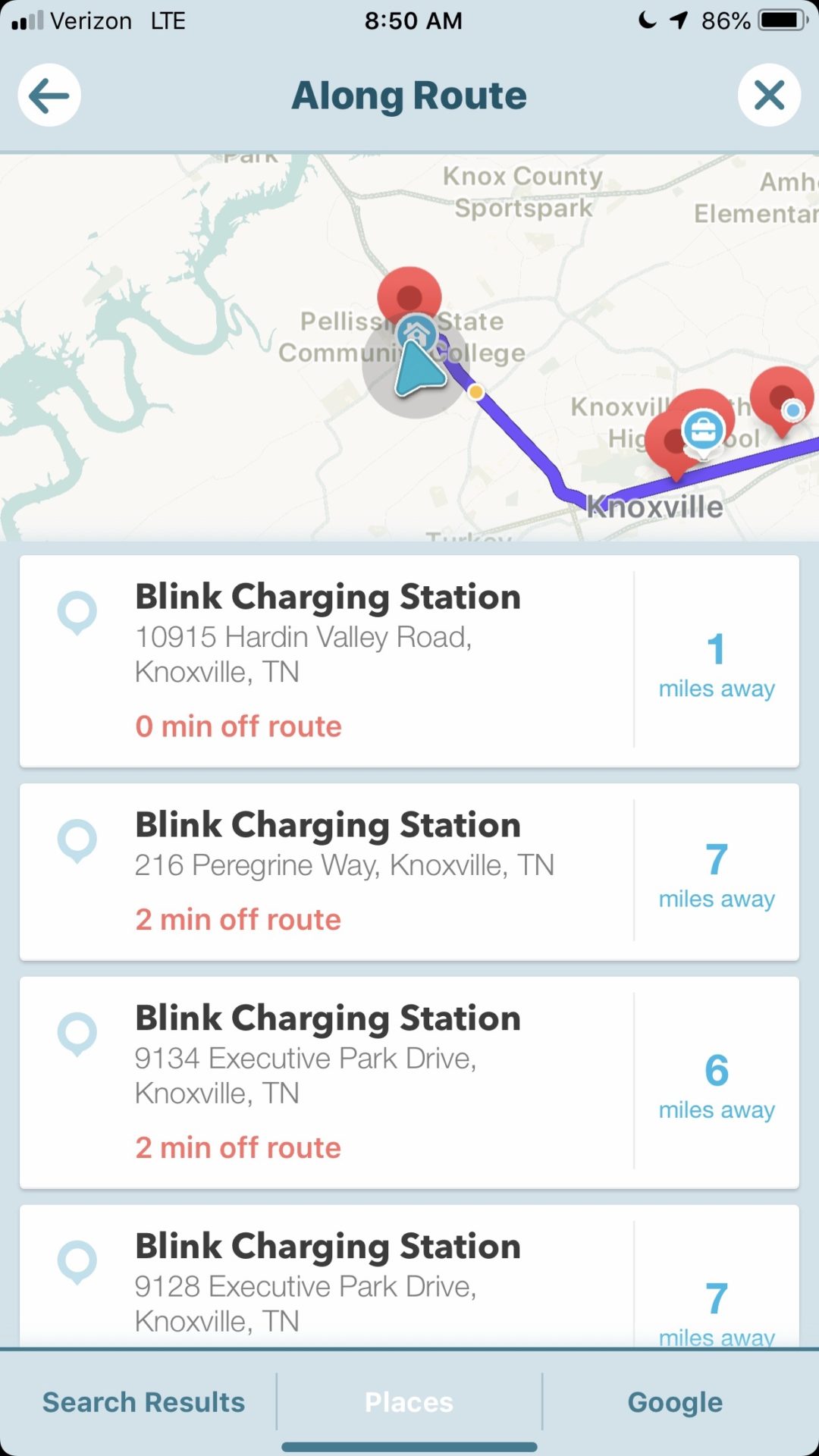 Blink charging stations do not require a membership. "Anyone can charge at a public EV charger on the Blink Network. If you are not a Blink member, payment can be made using a Blink Guest Code" by going to their website. Blink.com
When you do find a working charging station you still may not be able to charge. "The spaces might be occupied — sometimes even by a non-EV owner who wasn't paying attention to the signs" noted Ronald Montoya his article Can you own an electric vehicle with out a home charger? He concludes, "It is possible to own an EV without a home charger. But it depends on how much you drive daily and how comfortable you are with sticking to a routine of public charging."
One article about the hesitation electric vehicles might cause potential buyers, shared an example of an electric vehicle driver. She experienced some difficulty when a situation arose requiring some charge planning. The driver was left asking herself "Do I have enough power to get to day care, to the doctor, back to day care, and back to work and then home?" This is the scenario causing many people anxiety. In this scenario, "away from home, not knowing where a charging point might be introduces new uncertainties to driving."
Avoiding plastic and single use products
Leftovers and other bulk purchased foods or prepared vegetables can go in glass containers. Many people are concerned with the risk of breaking glass. It happens. In fact, one of the containers in the set below was broken when I received it. On the bright side, I cleaned it up and requested a replacement. Instead of one, I got an entirely new set. This product does come with some packaging to reduce the possibility of breakage.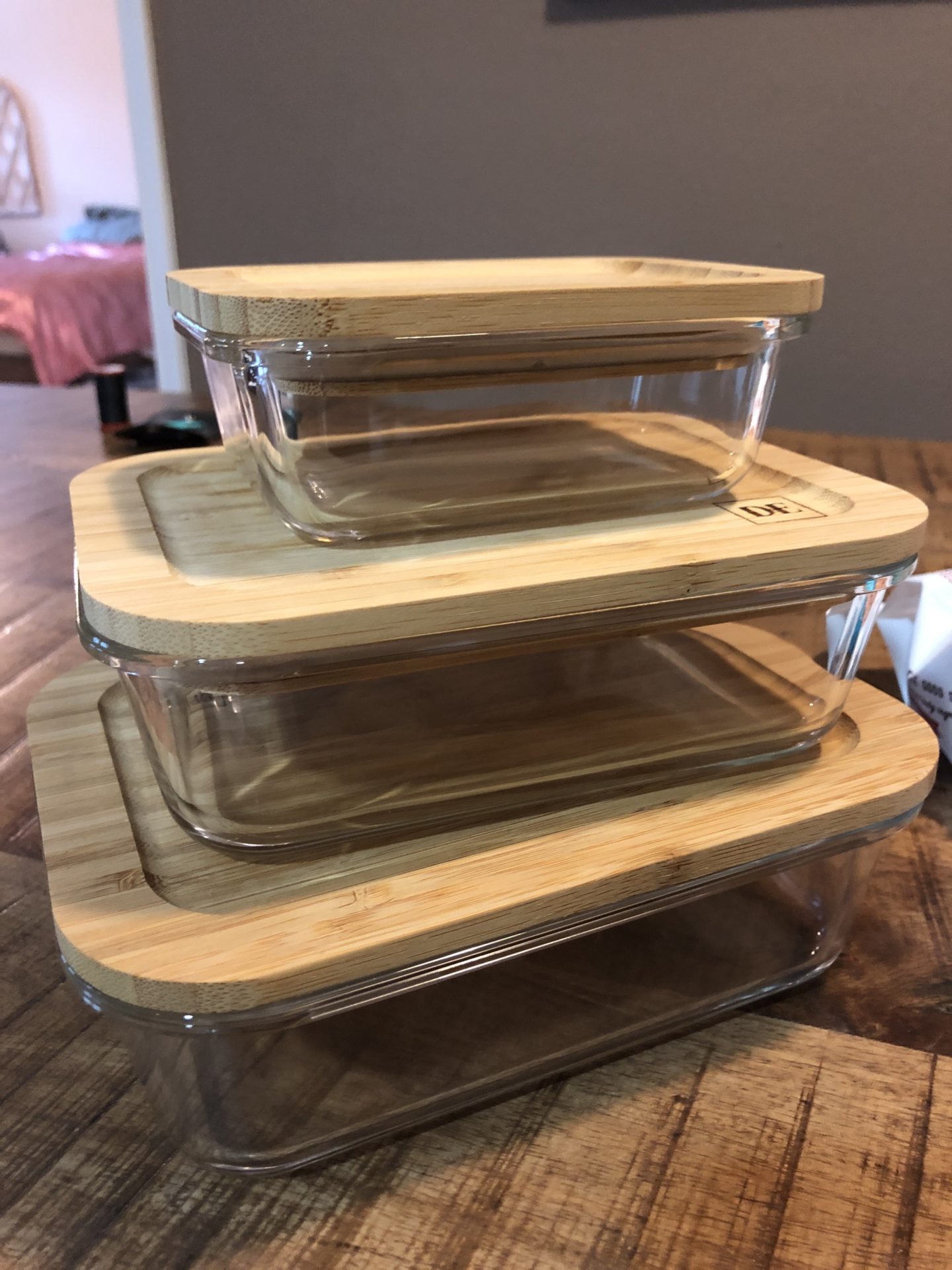 If you use cream in your coffee, like we do, you might be able to find it in a glass container. Not all communities accept carton recycling, plus glass is infinitely recyclable. For example, curb side pick up in the Knoxville area does not accept cartons at this time. From the KnoxvilleTNgov website:
Do not include:
Glass (must be taken to a drop-off center to be recycled), plastic bags/plastic film (all recyclables must be loose in cart- not bagged), food waste, styrofoam, chip bags/candy wrappers (nothing with a silver inner lining), waxy-coated materials (i.e., milk/juice cartons, ice cream cartons, etc.), plastic utensils, straws, aluminum foil and baking pans, batteries, ceramics, dishes, electronics, hazardous waste, plastic toys, cords/water hoses, light bulbs/holiday lights, medical waste, mirrors, trash, window glass, or yard waste.
Check for carton recycling in your area at Recycle Cartons.
"Cartons are made primarily of paper but also have a thin layer of polyethylene, or plastic. Shelf-stable cartons contain a layer of aluminum. As such, milk cartons should be recycled with plastic, metal, and glass containers. Ultimately, the cartons will be sorted separately at the recycling facility and disposed of properly." ~ How to Recycle Cartons
Glass bottles can be returned for a deposit, or you can keep it and use it for your own purposes. The one below is labeled "heavy cream" and it was better than organic half-and-half.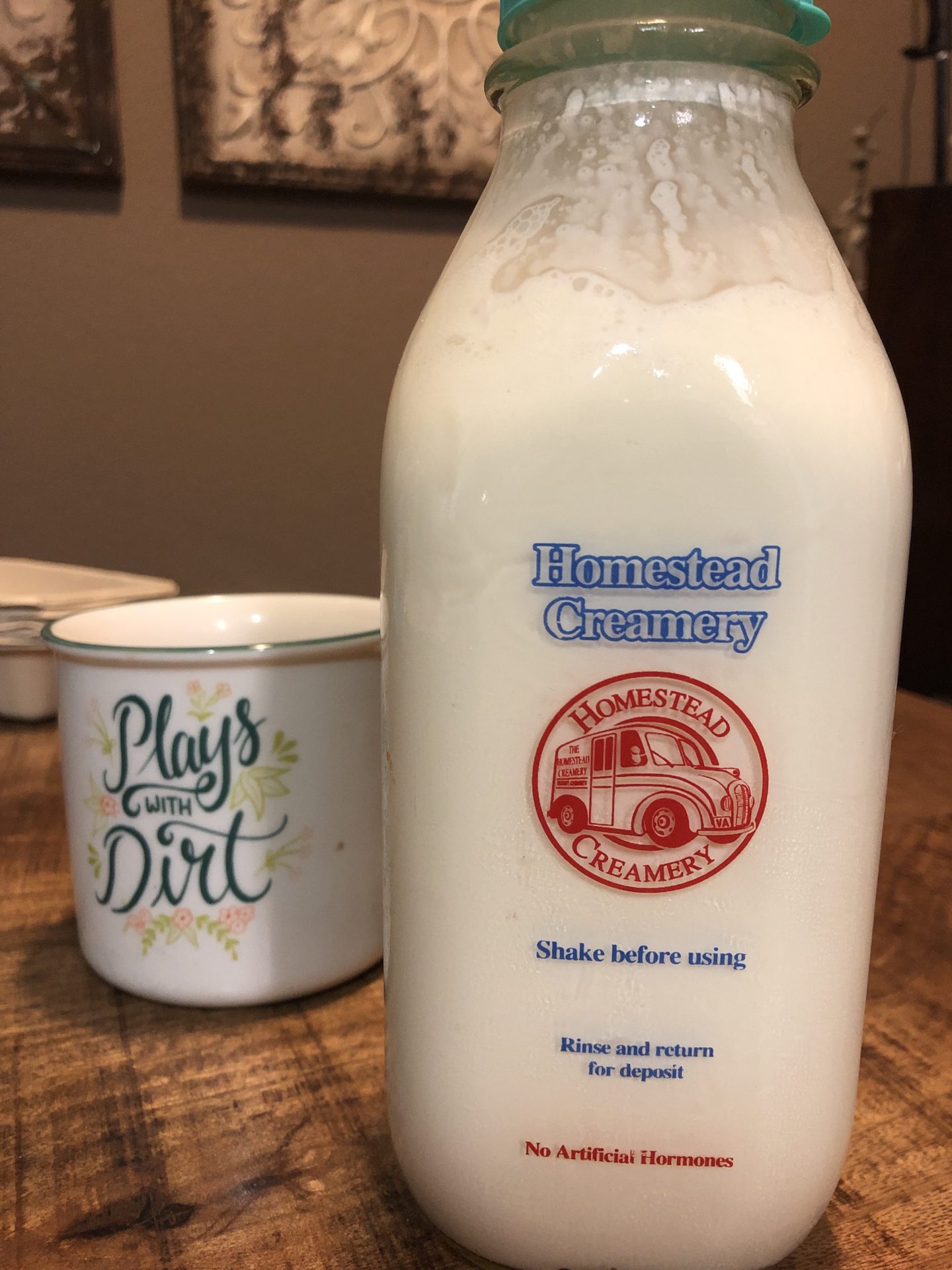 I used up all of my plastic razors years ago and switched over to this safety razor which I have used for two years with no problems. One challenge with this razor is that if you are flying, a safety razor cannot go in your carry-on luggage. It must go in a checked bag. Not always easy, especially if you prefer not to check luggage.
Stop Wish-Cycling
Right now I am in the process of making calls and asking questions to see about getting better signage on some of the city recycling center bins. Some of the bins have outdated signs that are confusing recyclers.
The signs say plastic bags can go in with the plastic. (Update: After several phone calls the city has removed the sign stating that they accept plastic bags.)
The updated website states plastic bags need to be taken back to the store for recycling. Plastic bags ARE recyclable but they clog the sorting machine. Some concerned citizen decided to help explain the situation. (photo below)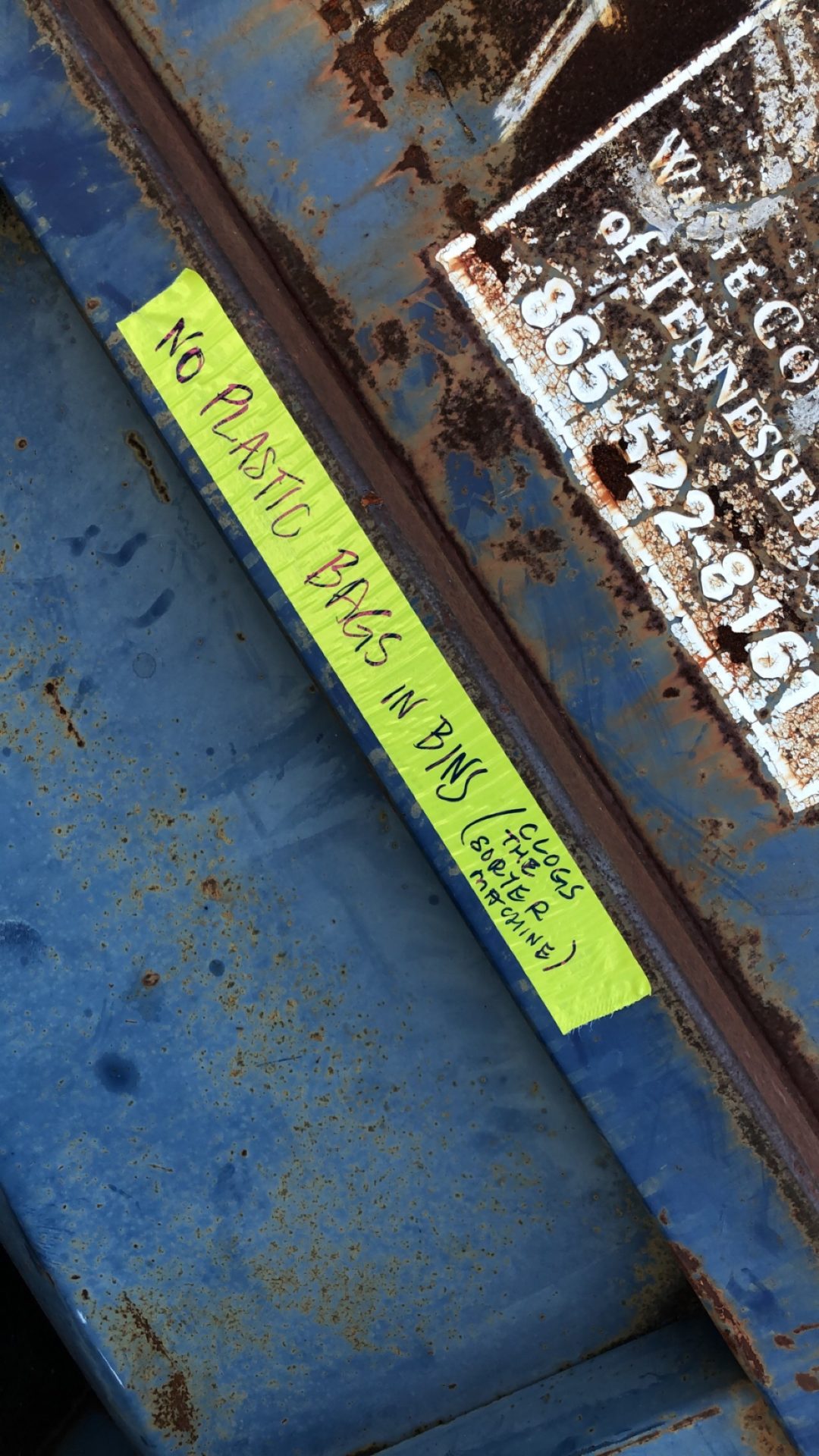 Unfortunately, there are still some confusing signs: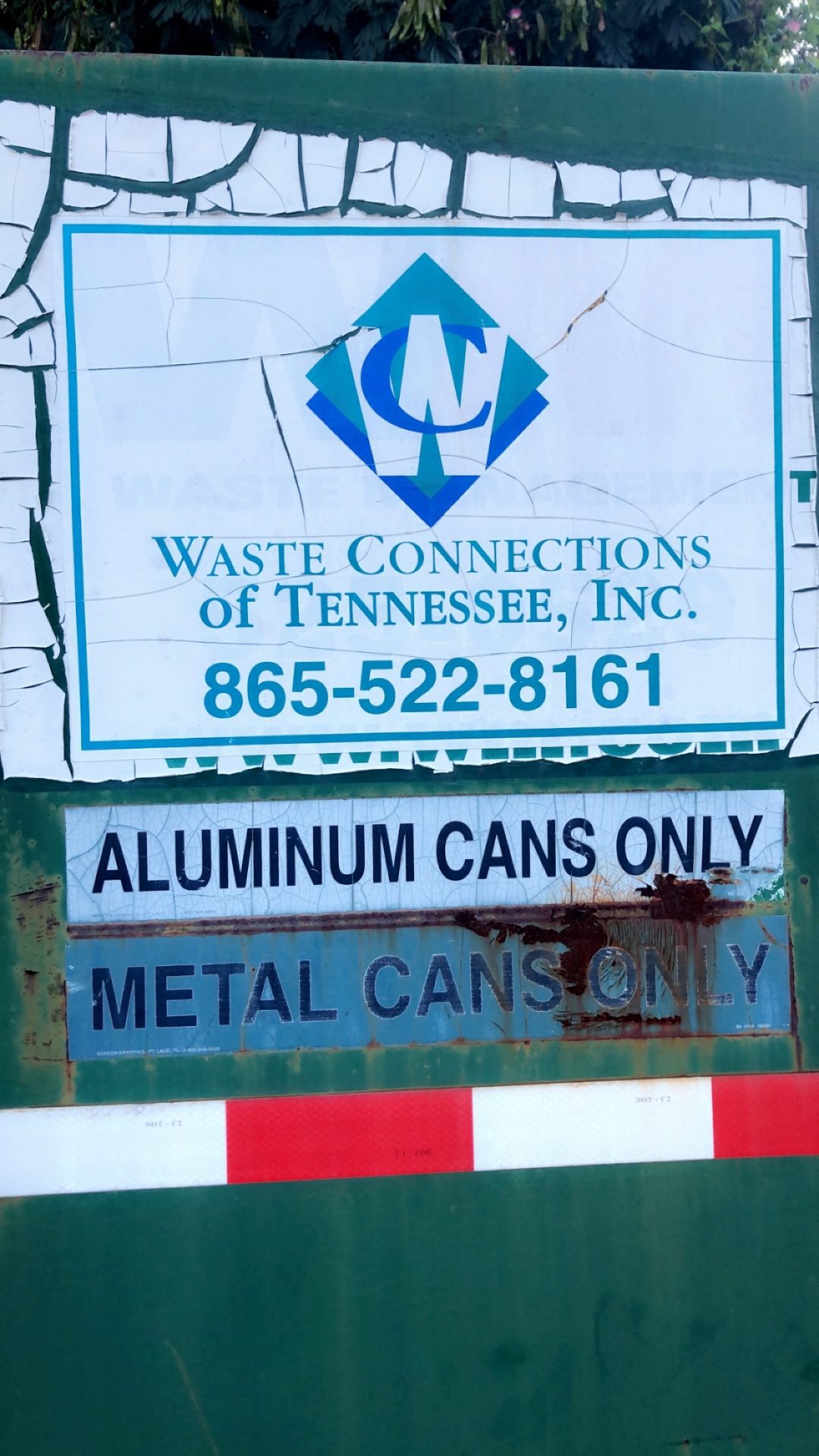 Clearly, we have a conflict of signs here. A quick look inside the bin and you will see that there are aluminum cans inside. We must drive several miles to a different location to recycle steel cans.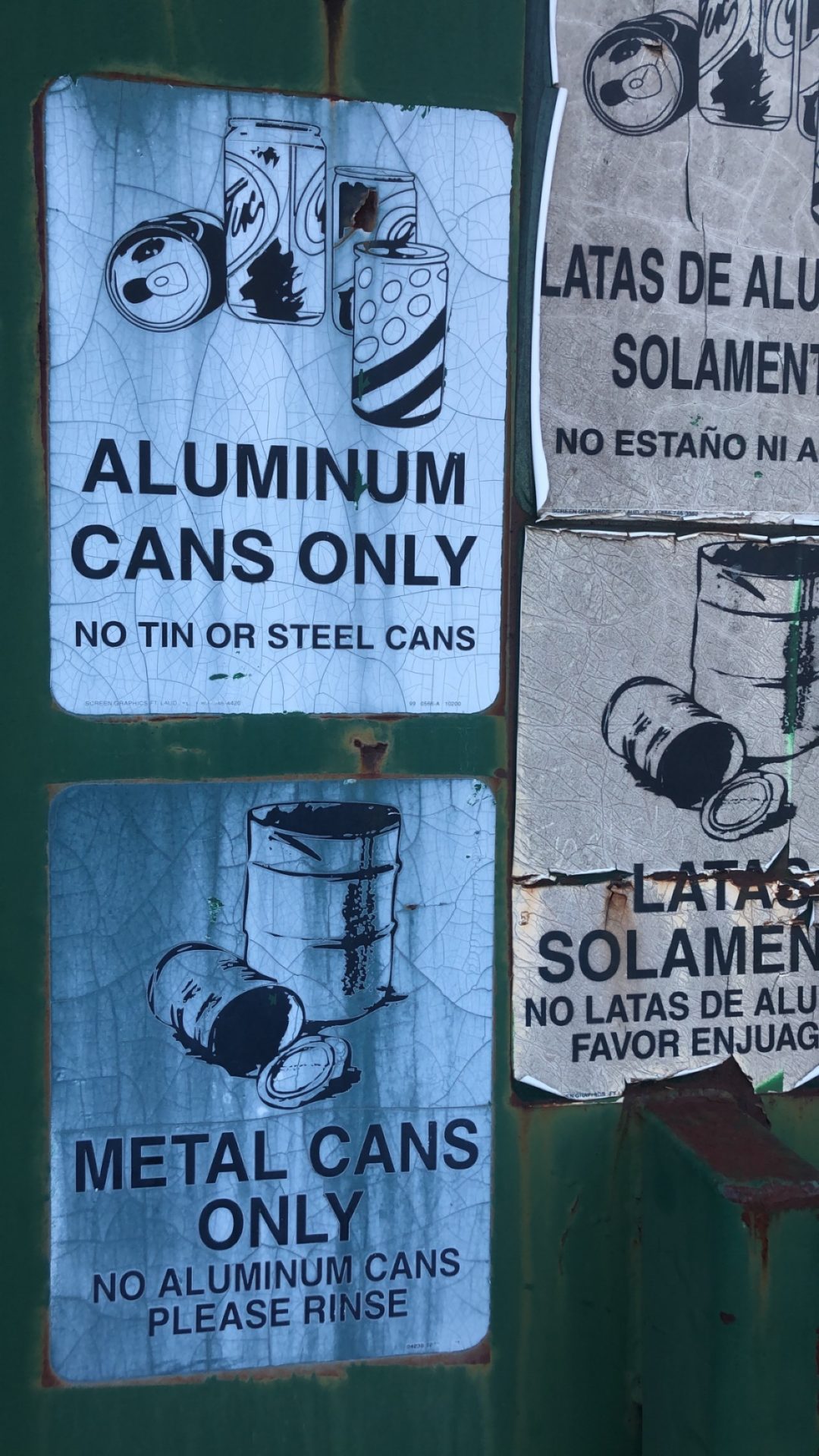 Recycling metal cans properly isn't easy, but when you know the why behind step 3, you will want to do it right.
Most steel cans will have a paper label, which does not need to be removed. The paper will be removed during the recycling process, and since it's a low quality of paper, it won't be worth your time to remove and recycle it with other paper.
You should rinse your cans to remove any leftover food. This will prevent your recycling bin from smelling and reduce the risk of animals attacking your recycling.
Completely remove the lid (also made of steel) and insert into the can, then pinch the top so it closes. This will also prevent birds or cats from getting their heads stuck in the cans. ~ Earth911
Get Others On Board with Recycling
Rather than stand around at the trash can waiting to see what people are throwing away, try helpful signs.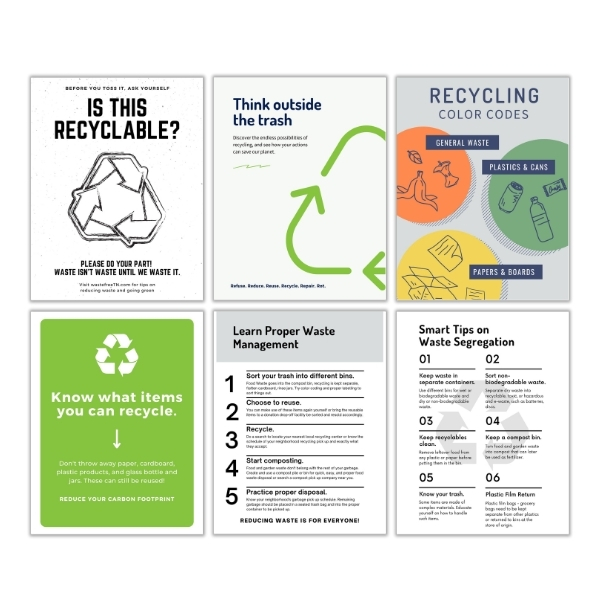 Recycle Please Printables
Want to reduce waste and recycle as much as you can so you can lower the volume in your waste stream? Use these printable reminders to get your room mates, family and friends on board. Just print the ones that you need and post them near your waste area or trash can.
These are just a few of the many examples why being eco-friendly isn't always the easiest thing to do but it's worth us making the effort. What solutions do you have for making it easier to be environmentally friendly?
Be an advocate for the planet, please share this post!