Last Updated on June 29, 2022 by Rebecca Huff
Essential oils have so many uses! What is your favorite way to use them? The choices are seemingly endless.
Here are the top ten ways I use essential oils daily in my home.
As an odor eliminator
We are a fairly active family, and you know what that means – sports gear and gym clothes. Using fragrance-free laundry products will get clothes clean; but sometimes for those stubborn odors, they need a little assistance.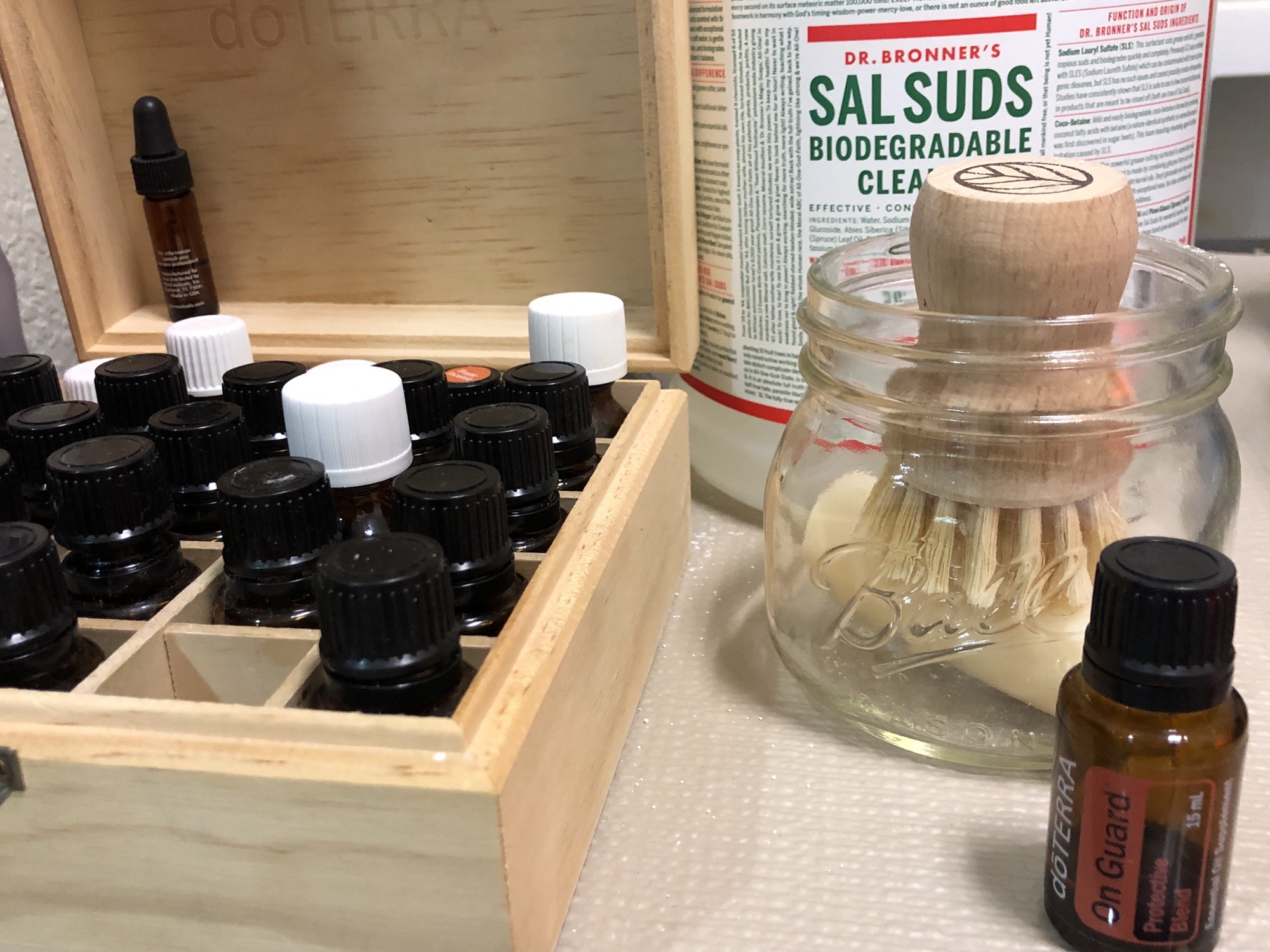 One – For gym clothes or any other stinky laundry, I will add a drop or two of (tea tree) oil to the "bleach" holder in my washing machine. I sometimes substitute On Guard (Doterra) or Thieves (Young Living) instead.
Using tea tree oil will kill the bacteria that cause bad odors and leave a better, more natural smell.
Two – Odors in the kitchen will disappear if you add some Peppermint to baking soda. Keep this in a glass jar with a shaker lid so the peppermint can infuse the fridge air. The baking soda also absorbs bad odors, such as the garlicky smell of kimchi!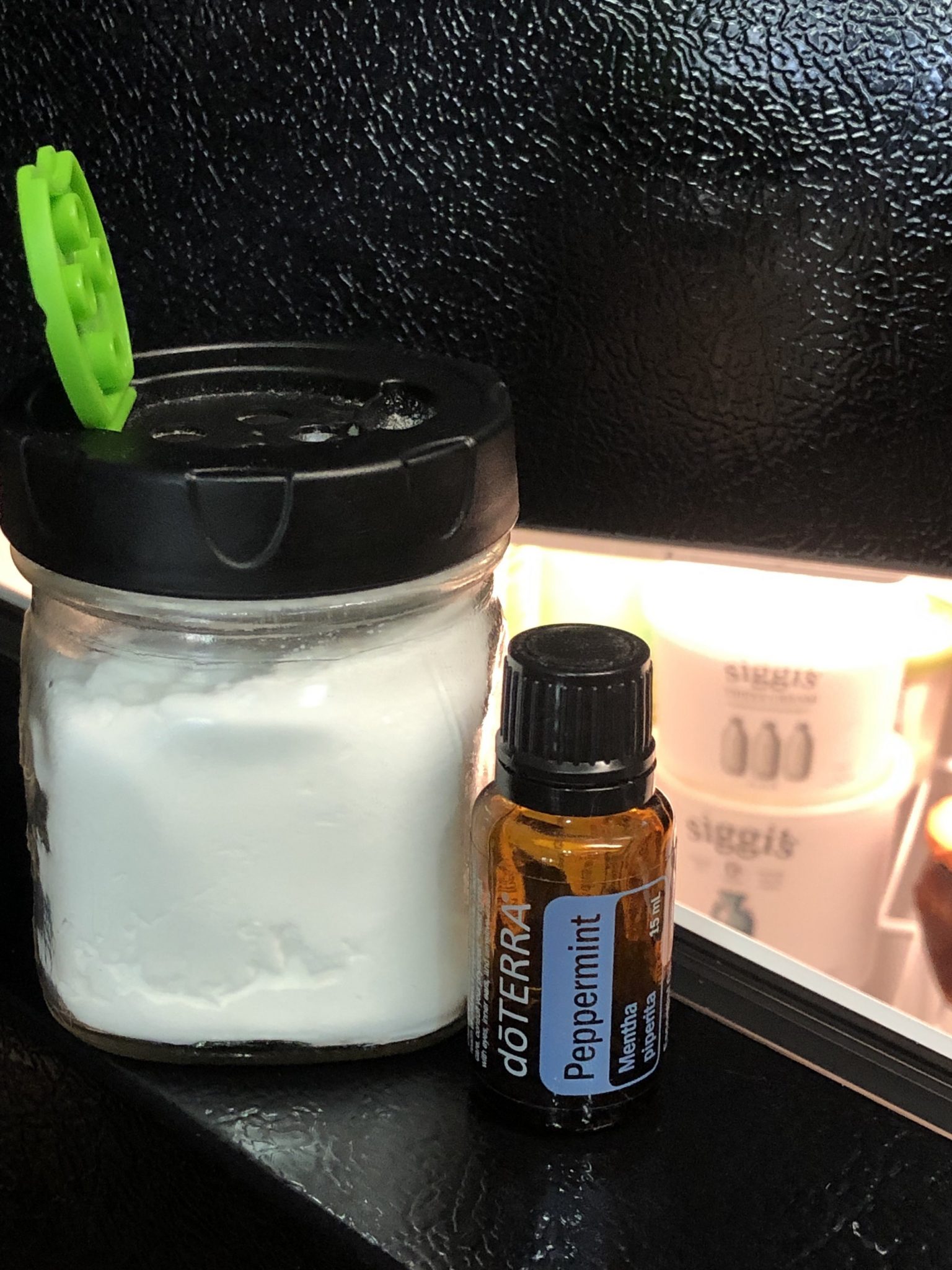 In homemade cleaning products
Three – Another use for the peppermint and baking soda blend is cleaning the sink and garbage disposal. Smells amazing! You can use the same mixture that you keep in your fridge for this. Just sprinkle it in the sink and stick the jar, with the lid open, back in the refrigerator. Scrub your sink, rinse, dry, and enjoy the shine!
Replacement for scented dryer sheets and air fresheners
Four – The next thing I do to my laundry is to add essential oils to the wool dryer balls that I pop in my dryer. I have quite the collection of dryer balls. I stopped using dryer sheets in 2003 and I'm still using my original dryer balls plus some I made.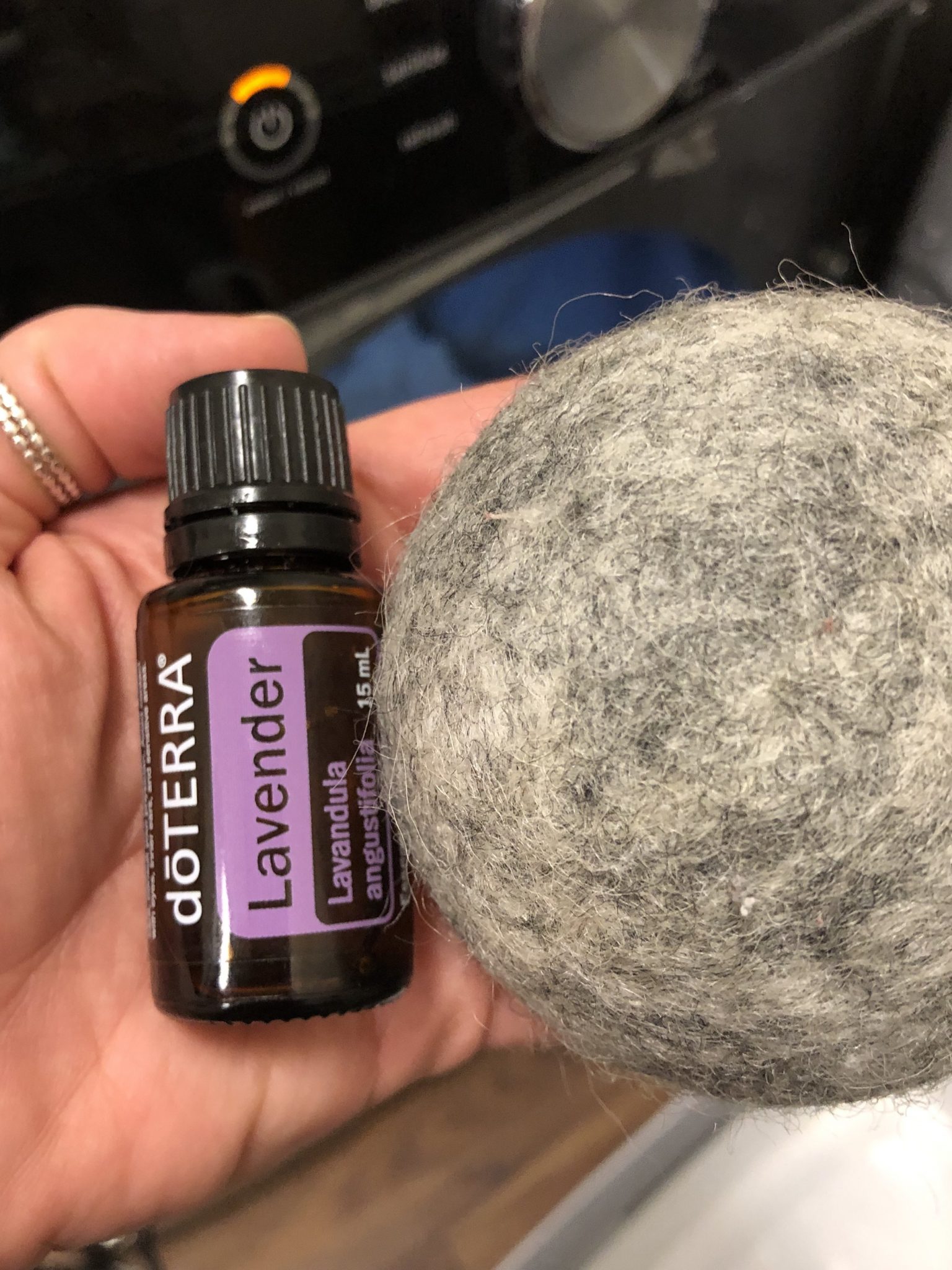 Here's my tutorial for making your own dryer balls. I made these over four years ago and we are still using them. If you aren't into DIY projects you can also buy dryer balls.
Usually, I add lavender to the clothing and Pillow Potion by Aura Cacia to my sheets and sometimes my pajamas. I also diffuse Pillow Potion in the bedroom at night.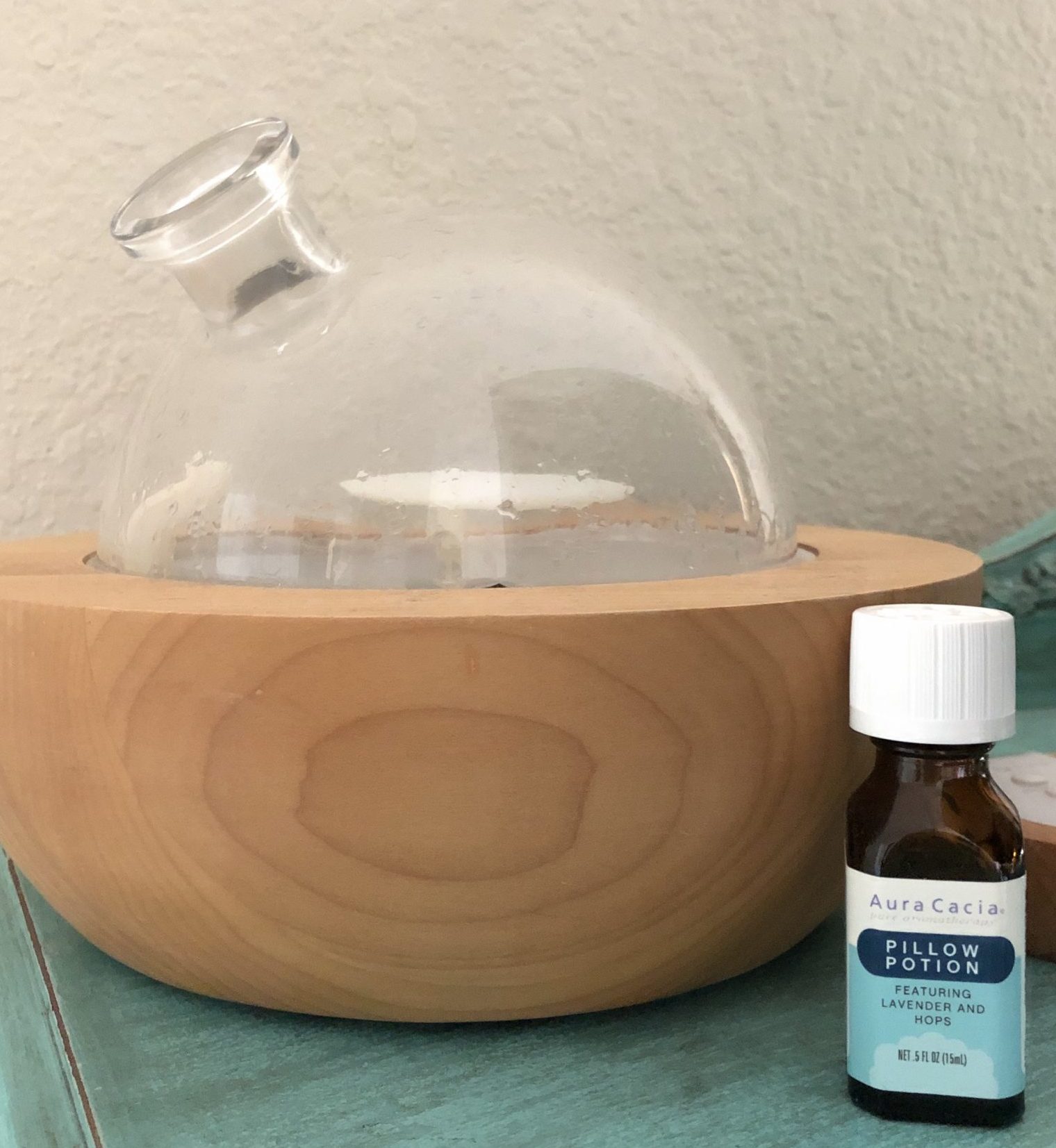 Five – Instead of toxic air freshening sprays or plug-ins that pollute the air in my home, I diffuse essential oils. My favorites are citrus bliss by Doterra for making me feel cheerful or when my kids are bickering. It has an uplifting aroma that makes me feel happier. One way I diffuse essential oils is on my salt lamps. This is the one pictured below which has a little glass plate on the top just for oils! This one is kept in the main bathroom and I keep oils in it 24/7.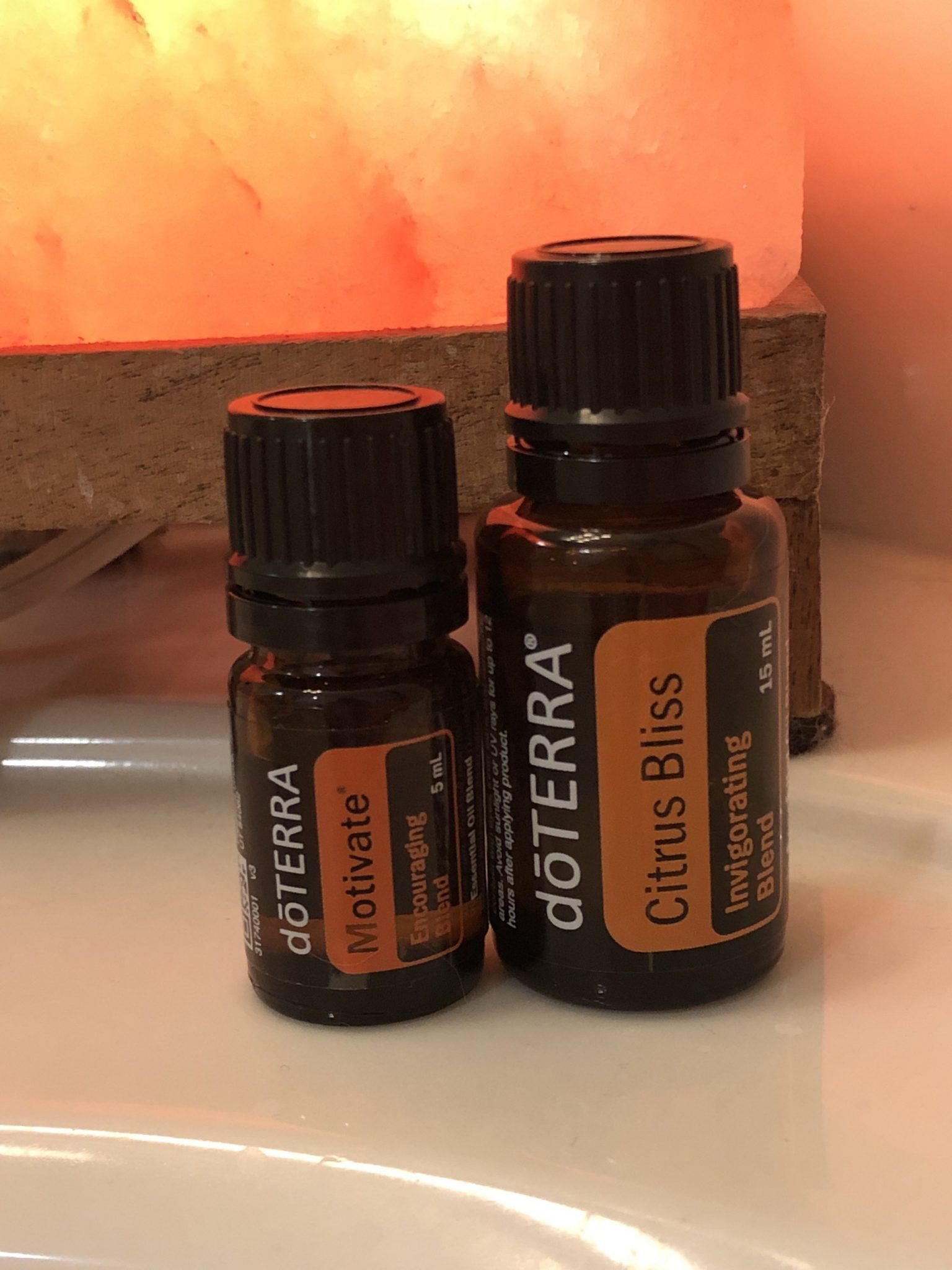 Another blend that I like to diffuse in my home is Motivate by Doterra. I use this blend in my office and schoolroom. Diffusing motivate blend on cleaning day fills the house with a pleasant scent and makes me feel like I had an extra cup of coffee!
In Beauty Routine
Six – A few drops of Grapefruit oil in my almond oil when I use my fascia blaster helps to banish cellulite. When you use grapefruit oil, however, stay out of the sun. Citrus oils typically cause a phototoxic reaction such as sunburn if you apply them before sun exposure.
Seven – Putting Rosemary and peppermint in shampoo gives the scalp a pleasant tingle and helps with dry scalp and dandruff.
Adding Deep Blue oil to my Epsom Salts foot soak helps to relieve tired aching feet.
Eight – Lavender oil on the tips of my hair adds a signature scent that my husband loves. Split ends will be less noticeable, and hair looks shiny and healthy with lavender oil.
Adding lavender to a scalp massage along with your preferred carrier oil, will stimulate hair growth! I like to use jojoba and castor oil. Just know that Castor oil is messy and sticky. Read more about how I got my hair to grow super fast in this post. Another tip for growing hair thick and strong is to schedule haircuts according to the lunar calendar.
Nine – Frankincense is a real benefit in the natural beauty routine. Because of the astringent properties, Frankincense will help to reduce blemishes and age spots. Adding a drop of Frankincense to your moisturizer will help to tighten skin and minimize signs of aging.
In your car and on road trips
Ten – I like to add a few drops of cinnamon essential oils to a cup of coffee beans and pour them into a mesh bag or old sock. Throw that sock under the seat in the car and enjoy the uplifting and refreshing aroma of cinnamon coffee!
These are just the tip of the iceberg concerning essential oils. Would you mind sharing your favorite use for essential oils in the comments below? I'd love to find more ways to use them in my routines.
Don't forget to pin this post!