Podcast: Play in new window | Download
Subscribe: Apple Podcasts | Google Podcasts | RSS
Unless you have experienced chronic pain; pain that is ongoing and usually lasts longer than six months, it's hard to imagine how much it can change your day to day life. In addition, the toll it takes on emotions is an added burden to bear.
Those with chronic pain may not be able to live life the way they want, which can lead to depression. It's a vicious cycle.
There's not a lot I can add to what Judy Foreman has written in her book, A Nation in Pain. All I can add is encouragement. If you are one of over 50 million Americans experiencing chronic pain, get your hands on a copy of this book.
Our women's support group, Hopelively, is also available if you need a safe place to vent about pain or discuss treatment plans with other women who experience chronic pain.
Here's what we are discussing on A Healthy Bite:
Gender and Pain
We frequently hear that women have a higher tolerance for pain than men. Generally speaking, is that true?
"Women are both more likely to get painful conditions that can afflict both sexes and to report greater pain than men with the same condition, according to studies over the last 15 years" p62.
Fibromyalgia seems to affect mainly women, do we know why?
People with chronic pain are sometimes told: "it's all in your head." While I believe pain most often has a source, can we trace some pain, or at least worsening of pain, back to emotions and/or stress?
Can you talk to us about catastrophizing and why it's one of the worst things you can do when you are in chronic pain?
How can we learn to reduce catastrophizing? What techniques can help?
Cognitive Behavior Therapy –  A change in thoughts, emotions, or behavior towards pain.
Distraction – Shifting or moving your attention away from the pain when possible.
Biofeedback – How does this work – "if your blood pressure is high the first time and you freak out about it, chances are your second reading will be higher." I feel like this is how chronic pain can sometimes trigger anxiety.
Meditation – What part of meditating helps chronic pain? (Different ways people can meditate, how it does not have to relate to Eastern Religion, Tai Chi,
or SloFlow, which reforms the art of Tai Chi Chuan into a Christian exercise using sign-language and bible verses.
Hypnosis – Alterations in perception, memory, and voluntary action
Empathy – As a learned coping skill, it helps if doctors have it. Can a loved one become overly sympathetic to the point they feel another person's pain?

Pain Relievers
Opioids
NSAIDs
Acupuncture
Massage
Energy Healing
Spinal Manipulation
Exercise: The Real Magic Bullet
Listen to Judy explain why Exercise is Medicine in this episode!)
People who are in chronic pain and need to exercise: arthritis, fibromyalgia, chronic low back pain, often are fearful of doing so. What do we know about bed rest and avoiding exercise due to chronic pain – not talking about broken bones, etc?
"To date, there is no scientific evidence that activity and exercises are harmful, or that pain-inducing activity must be avoided," says Dr. James Rainville (spine and rehabilitation specialist) p. 284.
We are talking about chronic pain here, not chest pain/heart attack symptoms. If you are having chest pains, call 911 or seek medical assistance.
Examples of knee and hip replacement patients starting PT immediately following surgery.
The biology of marijuana
All of us are born with the ability to make both marijuana-like chemicals called cannabinoids and the cannabinoid receptors into which they fit. Why are our nervous systems so full of cannabinoid receptors?
What can happen when people are deficient in endocannabinoids?
Does medical marijuana work as well as opioids?
What are some of the problems facing opioid users with debilitating chronic pain? What solutions?
How do we move on?
Adjustments
Acceptance
Doing what you still can and letting go of the rest p306
If you listened to this episode and found it helpful, take a minute to tell us about it by leaving a review.
Meet the Author: Judy Foreman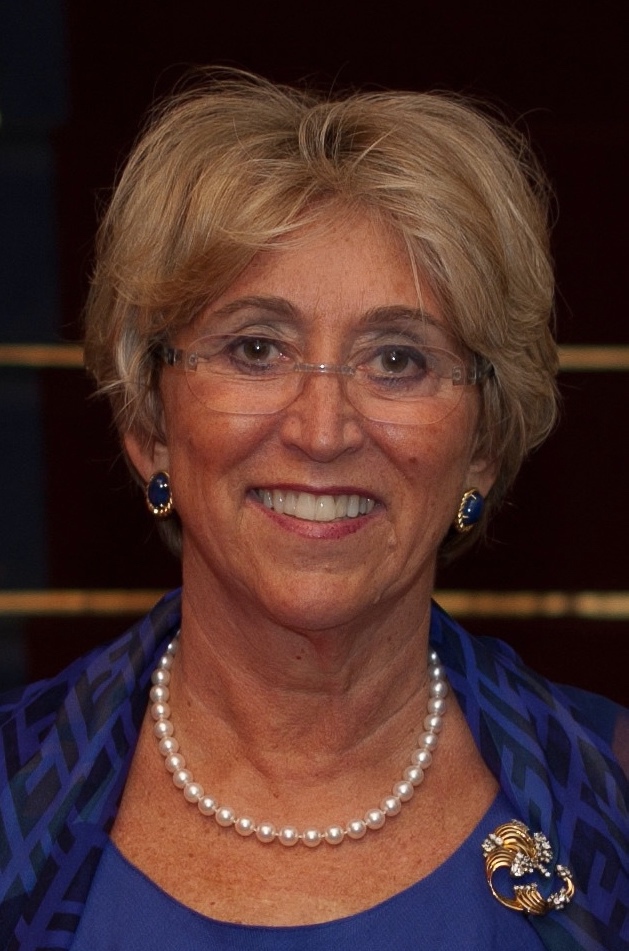 Judy Foreman, the author of "A Nation in Pain" (2014), "The Global Pain Crisis" (2017), and "Exercise is Medicine" (2019), all published by Oxford University Press, was a staff writer at the Boston Globe for 23 years and a health columnist for many of those years. Her column was syndicated in national and international outlets, including the Los Angeles Times, Dallas Morning News, Baltimore Sun, and others.
She graduated Phi Beta Kappa from Wellesley College in 1966, spent three years in the Peace Corps in Brazil, then got a Master's from the Harvard Graduate School of Education.
Judy has been a Lecturer on Medicine at Harvard Medical School, a Fellow in Medical Ethics at Harvard Medical School and a Knight Science Journalism Fellow at the Massachusetts Institute of Technology. Judy was also a Senior Fellow at the Schuster Institute for Investigative Journalism at Brandeis. She also hosted a weekly call-in radio show on Healthtalk.com.
She has won more than 50 journalism awards, including a 1998 George Foster Peabody award for co-writing a video documentary about a young woman dying of breast cancer and the 2015 Science in Society Award from the National Association of Science Writers for her book, "A Nation in Pain."
All content and media found on this website is created and published online for informational purposes only. It is not intended to be a substitute for professional medical advice and should not be relied on as health or personal advice.
Always seek the guidance of your doctor or other qualified health professional with any questions you may have regarding your health or a medical condition. Never disregard the advice of a medical professional, or delay in seeking it because of something you have read on this website.