Last Updated on June 29, 2022 by Rebecca Huff
One of the perks of healthy living is a youthful glow. When you eat right, sleep well, and exercise consistently, your skin will glow.
The first thing many people notice about you is your face. Sadly, this is especially true if you have dark circles and bags under your eyes! If you ever had someone say, "you look tired," then you've probably tried to find a way to not look so worn out!
Not looking exhausted has been a challenge for me while treating my adrenal fatigue, which often leaves me feeling fatigued, even when I've slept well all night.
Thankfully, we don't have to look as tired as we feel! Here are some quick and easy self-care tips that will help you get back that youthful glow and keep you looking fresh.
Whether you are a new mama staying up all night with a baby who won't sleep, or a seasoned mama with health challenges, you're going to appreciate these tips.
1 Jade Roller and Rose Quartz Rollers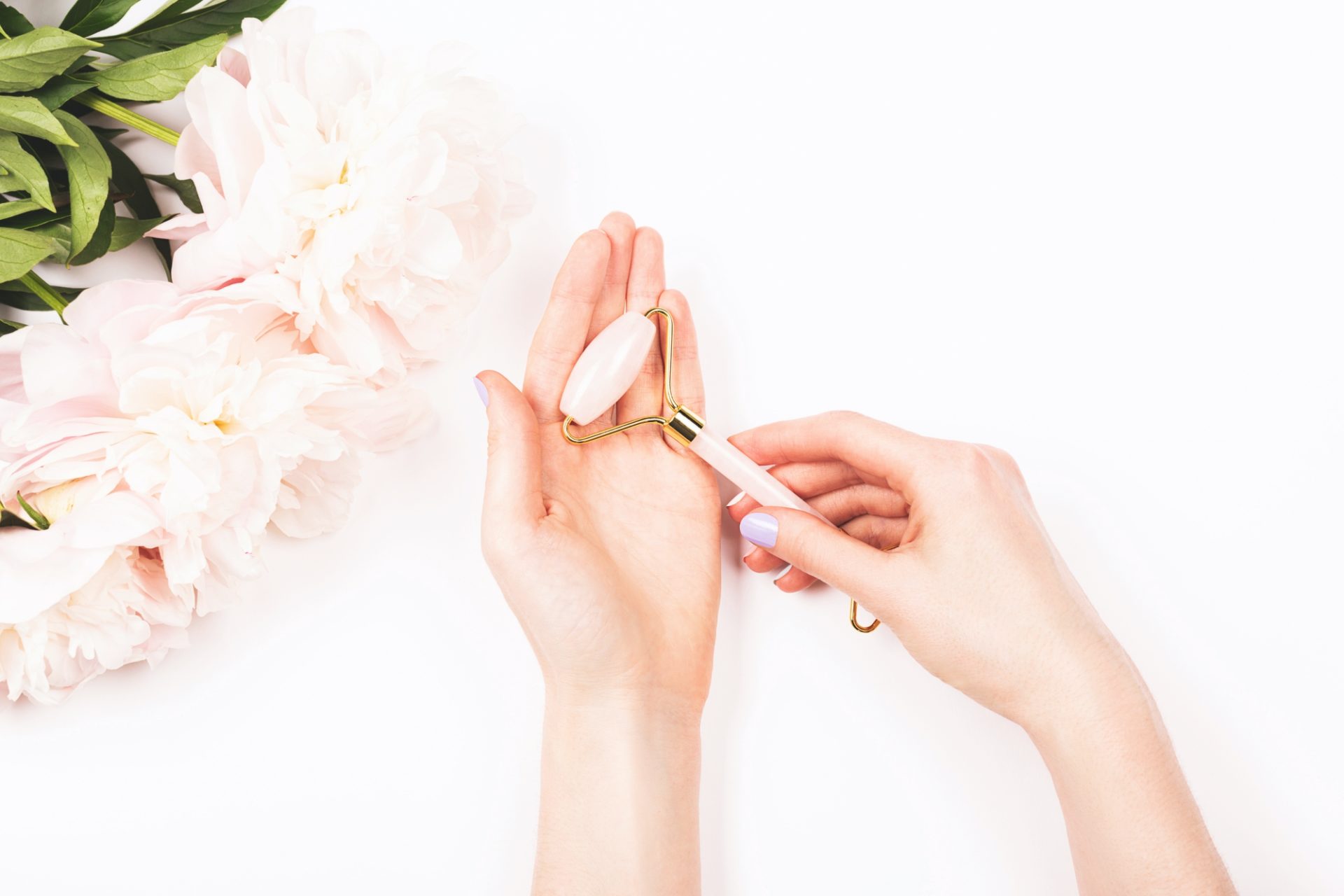 According to ancient beauty secretes, Chinese elites began using jade rollers back in the Qing Dynasty. If it's good enough for an Empress, it's good enough for me (I am an Empress, after all.)
These facial rollers are said to reduce puffiness and improve the elasticity of the skin. I believe using a jade roller probably works by creating a cooling sensation, massage, increasing circulation, and improving lymph system drainage.
Another benefit of using the rollers is reducing facial tension after use. Stop and pay attention to how your face feels right now, is it tense? If you have forehead wrinkles or a glabellar line (the crease that is caused by furrowing your brows), the roller can help to relax these muscles. For people who wear every expression on their faces (like I do!), this can be useful!
Rose quartz rollers are said to soothe while jade balances the skin.
Keep your roller in the refrigerator for added coolness. I started doing this for my rosacea years ago and it feels amazing. I'm pretty sure my esthetician, Hannah, at Wild Lavender, keeps her rollers in the fridge, as they always feel nice and cool when she uses them during my facials.
Starting with clean skin, move the roller outward from the center of the face using minimal pressure. Roll at least twice each day, once in the morning and once at night.
Get a free downloadable version of this chart here.
Another thing you can do with your jade roller is to perform the massage over a sheet mask. Lying down while you let your sheet mask do its job, gently roll over the sheet mask to remove any air pockets. Doing so will ensure the sheet mask is in full contact with your face.
After or before each use, I recommend disinfecting your roller.
2 – Use an Eye Cream with Hydrating Hyaluronic Acid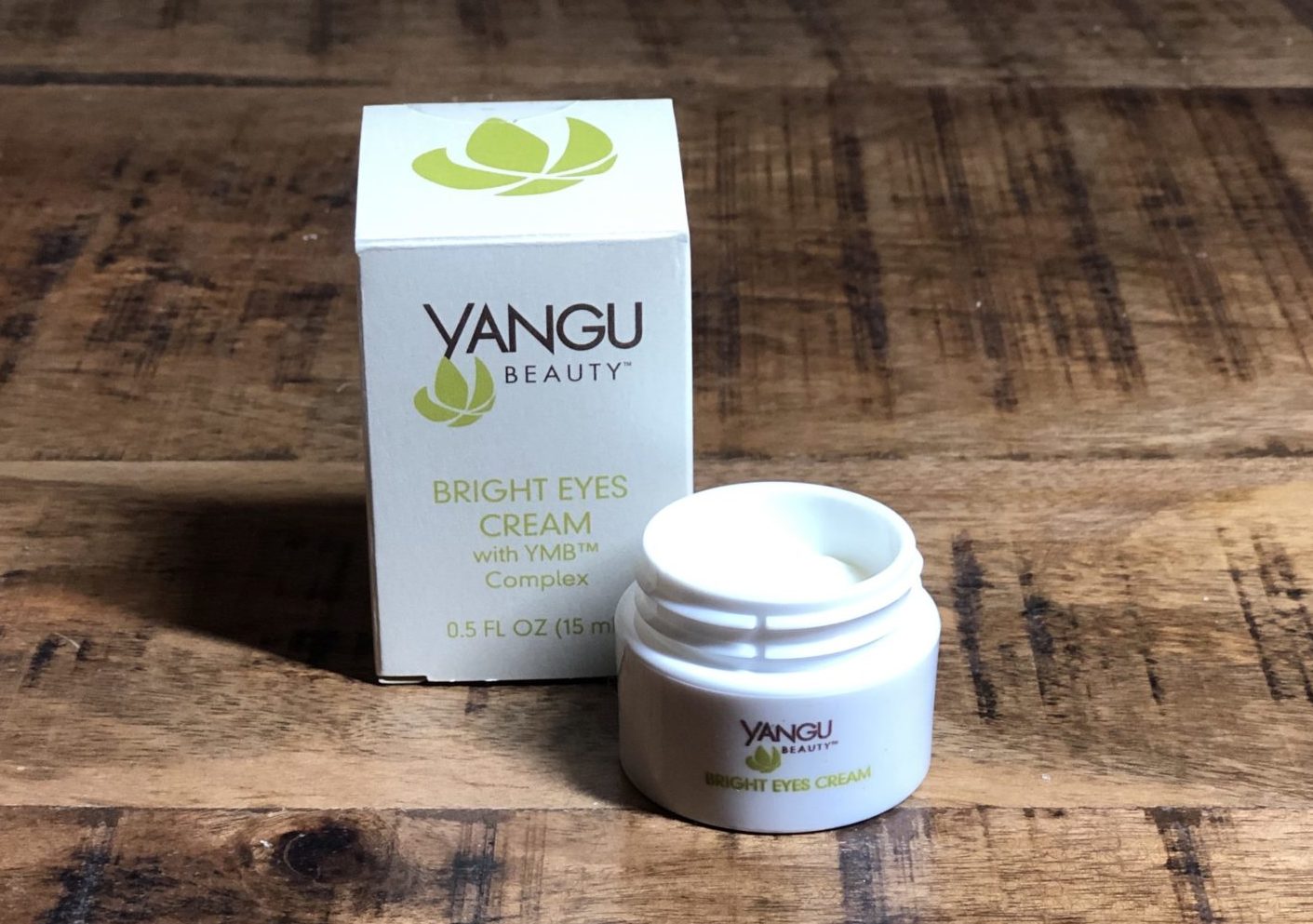 Using an eye cream from Yangu Beauty, I hydrate the delicate eye area with hyaluronic acid. This cream has anti-inflammatory properties that firms and tones the eye area. It also reduces dark circles and puffiness with wild-harvested African botanicals.
Each Yangu Beauty product is jam-packed with natural ingredients sourced directly from Africa. They're safe for even the most sensitive skin. The best part about Yangu for me is that the products are free from parabens, sulfates, phthalates, and other prevalent skin irritants.
In particular, I appreciate Baobab Oil being an ingredient as I know it is a natural source of vitamins A and F. These vitamins contribute to skin healing and maintaining elasticity.
This cream includes Rooibos tea for keeping acne and eczema under control. It's rich in minerals, flavonoid antioxidants Vitamin C, polyphenols, and contains Zinc.
3 Treat Skin Conditions Naturally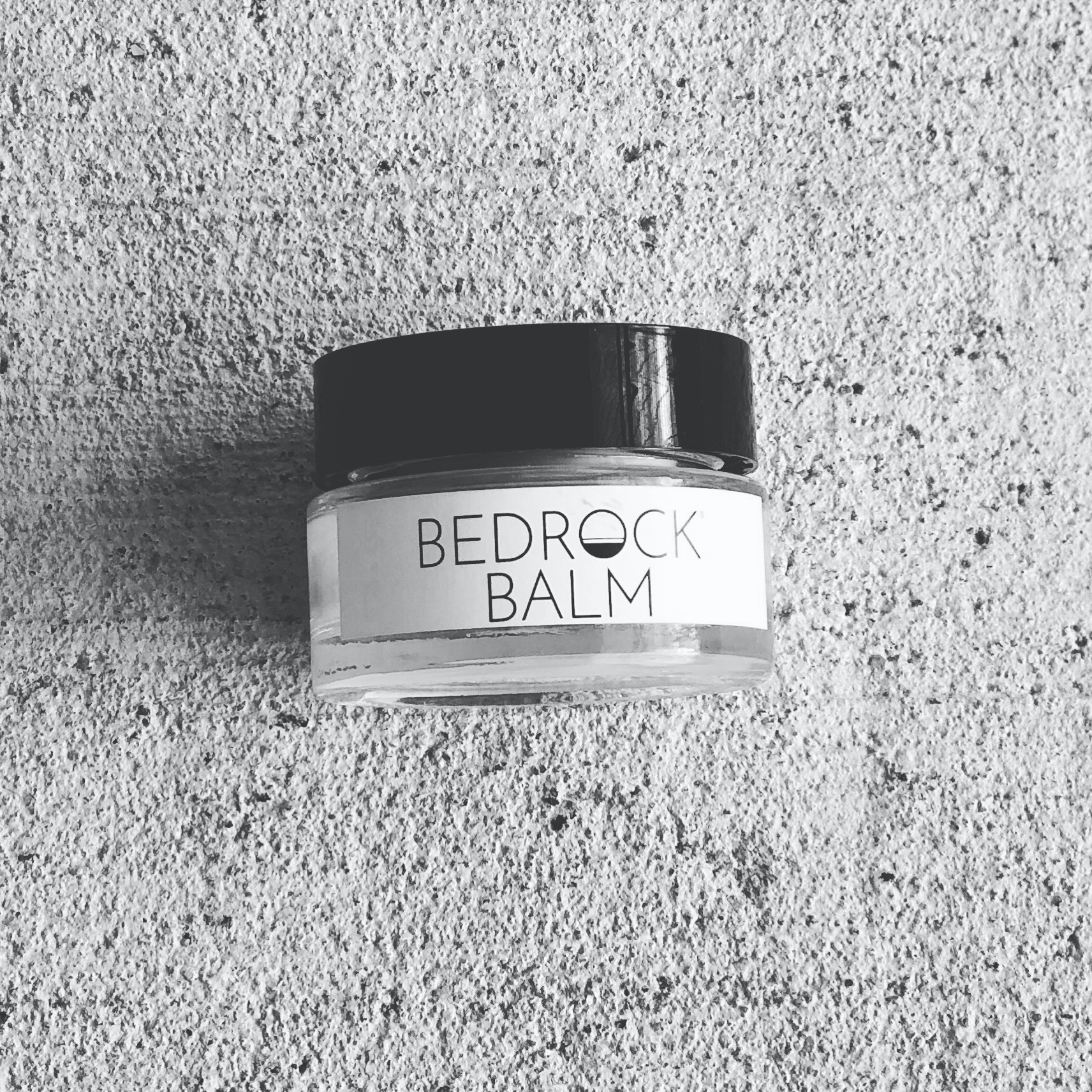 Bedrock Balm is super multipurpose for redness, rashes, razor burn, rosacea, bumps, bites, cuts, cold sores, ingrown hairs, eczema, and more. Get your skin healthy, soft, and smooth – stat. For a few weeks, I have been using it on my Rosacea. I recently used it on my son (he had a pimple!) and it works faster than anything I've used on pimples so far.
As a mom, I can't live without Bedrock and find endless ways to use it: razor burn, random rashes, kids' cuts, and scrapes, itchy butts, cracked lips, redness, shower hives, toe funk, PMS pores, bug bites, ingrown hairs and more.
Just read the many reviews, and you'll be convinced!
4 Eliminate dark circles and puffy eyes with hydrogel patches
Dark circles make you look older Hydrogel eye patch feels fantastic! I keep mine in the fridge, so they are cold and refreshing when I place them on my tired eyes. The caffeine and regenerating galactomyces (a moisturizing and antioxidant ingredient derived from fermented sake.)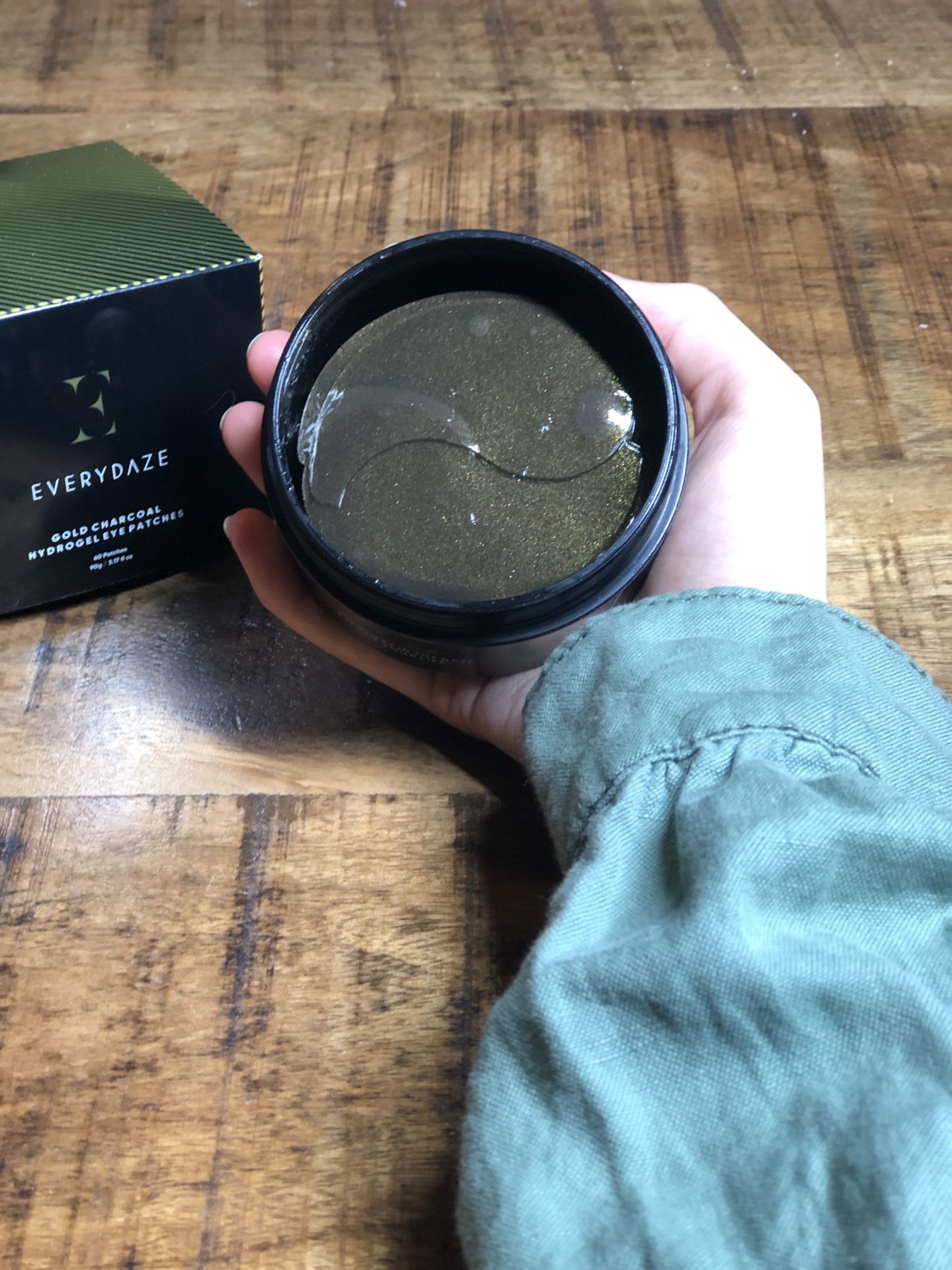 Everydaze charcoal hydrogel patches minimize fine lines. Enriching the patches with detoxifying charcoal powder, age-rewinding gold, and skin lifting adenosine, means they tighten and lift the skin, making eyes look more youthful.
The Diamond Drop Hydrogel Eye Patch has A form of vitamin B3, niacinamide evens out skin tone and reduces discoloration. It prevents dark melanin pigment from reaching the outer layers of the skin. It also aids in reducing the appearance of fine lines and wrinkles and smoothing skin by increasing collagen production.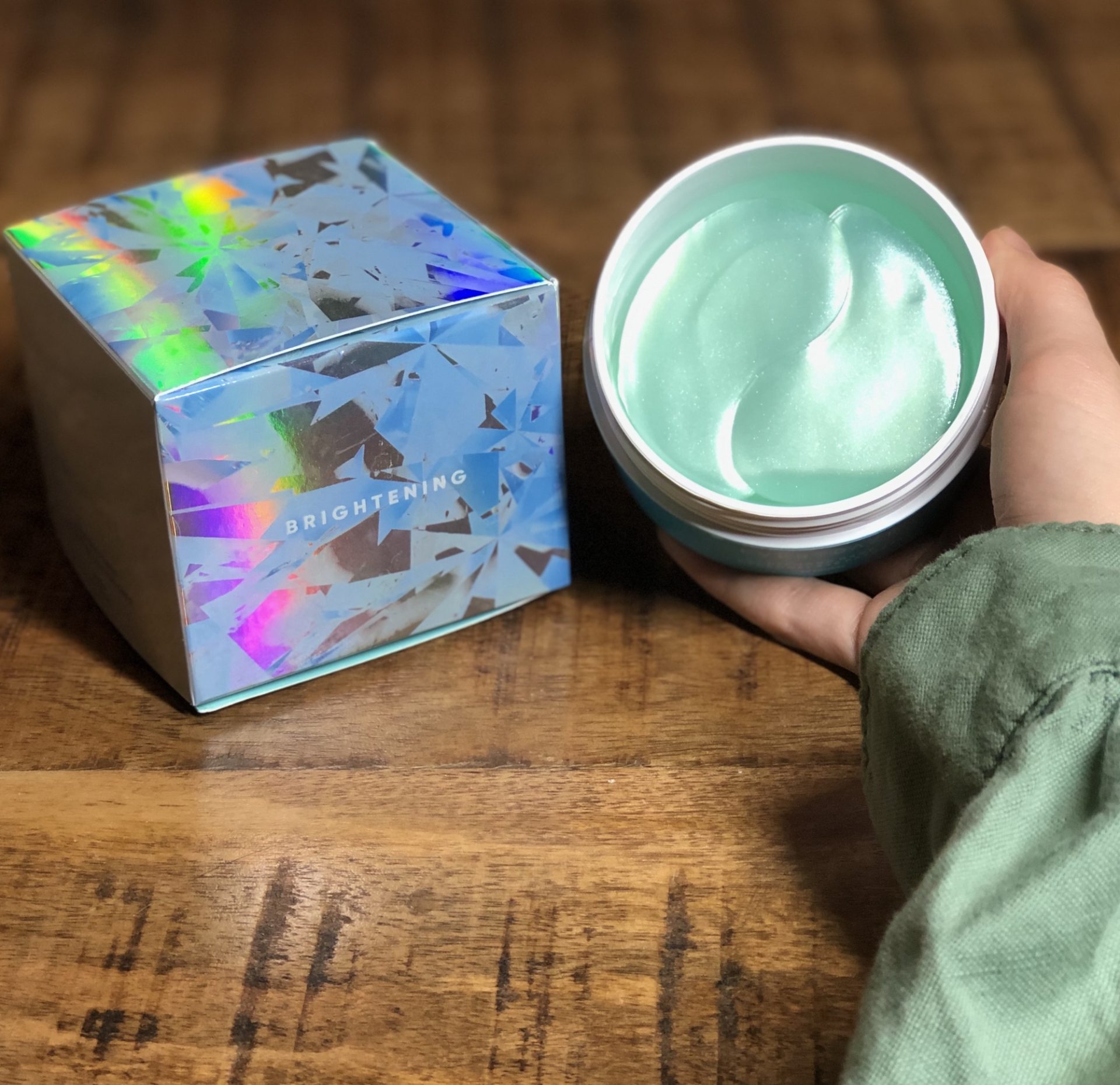 The diamond powder creates a youthful blurring effect on the skin that helps to diminish dark circles and refines the appearance of lines and discoloration.
The hydrogel material in these eye patches provides deeper hydration, locking in moisture for longer-lasting results. The antioxidant properties from berries reduce uneven skin tone.
The Bright Eye Mask from The Detox Market are also a big hit when I have tired eyes. Caffeine in the eye masks brightens and de-puffs. Incredibly hydrating they quench thirsty skin with blast of water delivered to dehydrated skin cells. The mask material "hydrogel" is composed from 95% organic aloe water and 5% plant cellulose made to intensely hydrate. The longer you leave the mask on your skin, the thinner the hydrogel mask becomes because the water gets absorbed. The hydrogel assists in delivering active ingredients onto your skin.
5 Renew Your Skin While You Sleep
Get plenty of sleep, preferably on your back (something I need to work on!) which let's gravity do its job. Sleeping on your side or stomach can cause facial wrinkles.
Use a satin or silk pillowcase infused with a copper thread. Copper ions are absorbed by the skin and participate in collagen production. Copper is also anti-bacterial and anti-microbial, which helps reduce blemishes. I've been sleeping on a copper pillowcase for many years.
6 Give Your Skin a Day Off
Give your face a break from makeup when you can. If you know you won't be going out, spend the day cosmetics free!
For healthier skin, opt-out of makeup when possible, or use minimal makeup, such as only mascara and lip gloss. A makeup-free day will give your skin the chance to breathe.
7 Stay moisturized
Keep your skin well moisturized. You could even add layers of toners, serums, and oils to boost nutrients to your skin. On your makeup-free day, give your face some extra TLC by spritzing your face with nutrient-dense toners and
Our favorites are listed in this post all about toners!
8 Protect your skin and reduce crows feet!
Use sunscreen on your face and wear sunglasses to prevent squinting, which causes fine lines and wrinkles around the eye area. Ditto for squinting because you can't see well, so make sure your eyeglass prescription is up-to-date. Use a sunscreen specially formulated for your facial skin.
Pin this post so you won't forget these eight tips for keeping your face glowing and reducing the signs of aging.