Podcast: Play in new window | Download
Subscribe: Apple Podcasts | Google Podcasts | RSS
Last Updated on June 29, 2022 by Rebecca Huff
In this episode of A Healthy Bite, Manuel Bruscas, author of Real Tomatoes are Ugly shares some enlightening facts about world hunger.
Many attribute the hunger problem to availability; however, the world as a whole produces sufficient food.
Food Security
According to the Food Security Program, there are four dimensions of food security.
Physical availability of food – supply
Economic and physical access to food –
Food utilization – how the body uses food
Stability – the three previous factors happening consistently
In this episode, I tell Manuel a story about a conversation I had with my son, which you may have had with your children.
We are finishing up dinner, and the conversation goes like this:
Mom: "Please eat all of your food; there are starving kids in the world."
Son: "How does eating everything on my plate help starving kids in other parts of the world?"
Supply and Demand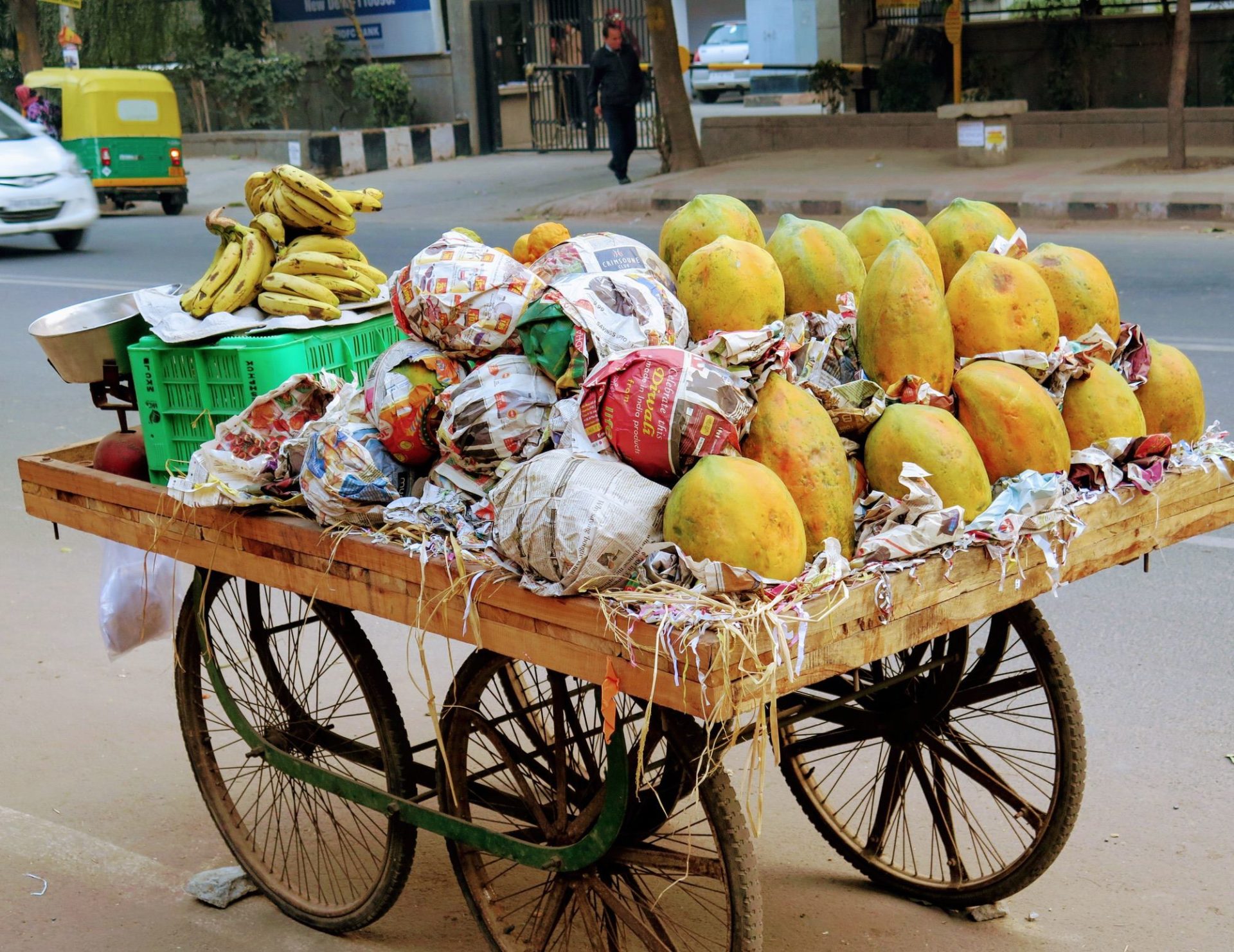 Setting aside the fact that my son loves to debate, this had me questioning my logic. I knew that food waste and hunger were related, but I wasn't sure how to explain it to my son.
Subscribe to A Healthy Bite for other solutions to reducing food waste, coming Thursday. Right now, listen to this episode, as Manuel explains how I can respond to my son's question.
Manuel Bruscas coauthored a book titled Real Tomatoes Are Ugly to raise awareness of a global issue: Food Waste. The title of this book is derived in part by the dictatorship of beauty in society, according to Bruscas.
Get a peek of Real Tomatoes Are Ugly in the video version of this podcast
Would you buy an ugly tomato?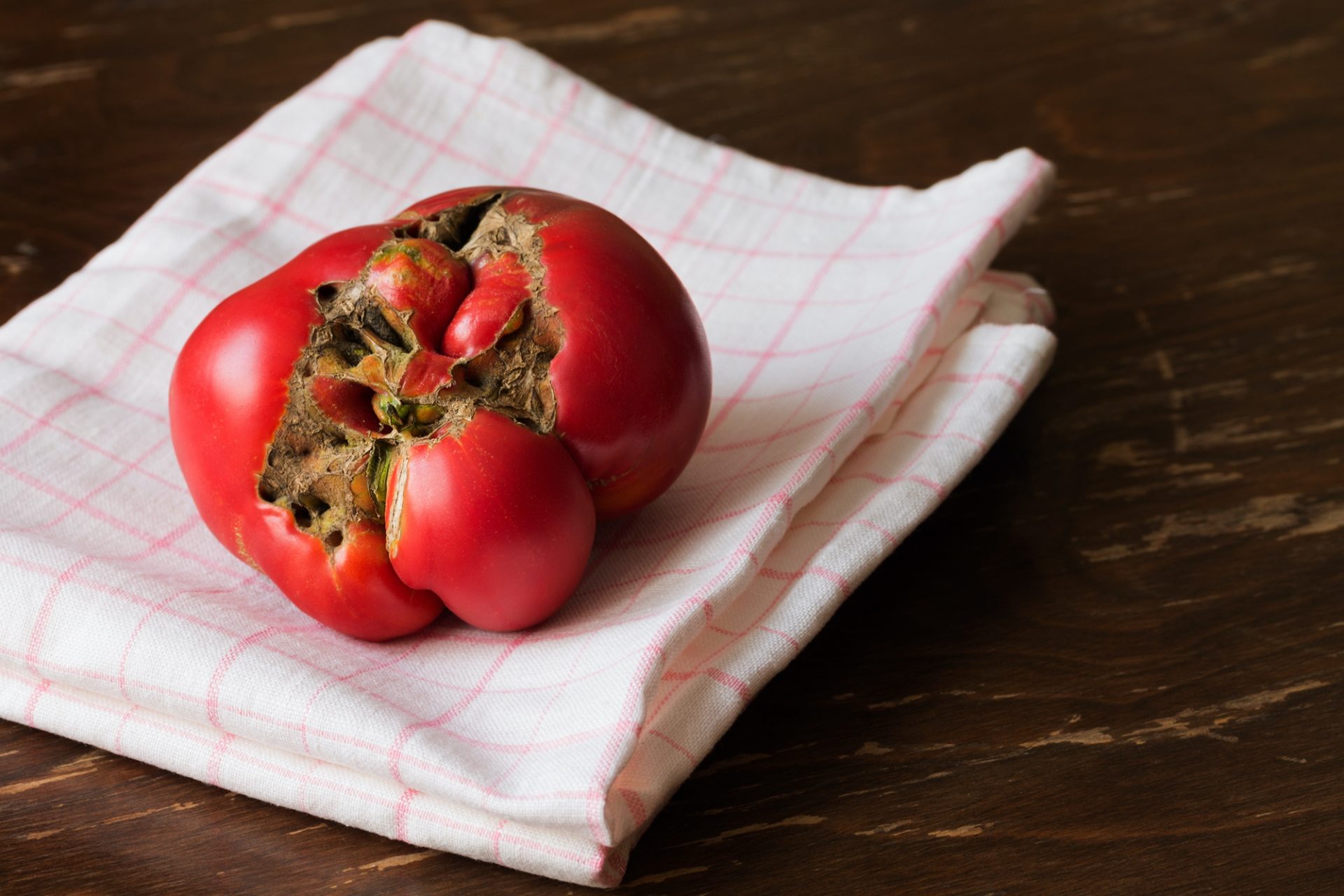 Americans throw away almost as much food as they eat because of a "cult of perfection," deepening hunger and poverty, and inflicting a heavy toll on the environment.
"In 2015, we disposed of 37.6 million tons of food waste," according to the EPA.
I think for many of us is that we are busy, and we're in a hurry – we don't stop and think, "do I need this?" So, poor planning, impulse buying, and avoiding imperfect produce are top factors in food waste.
We have an abundance mindset. If our fridge has empty space, just like a plate, we feel like we need to fill it up.
Waste on the farm.
United Nations Food and Agriculture Organization estimates that one-third of all food grown is lost or wasted, an amount valued at nearly $3 trillion. Almost half the food produced in the US is wasted on the farm.
Prices change, and it is no longer profitable to send that food to the market.
Loads of lettuce, kale, broccoli, spinach, and other greens are dumped in the landfill because they can't sell it to the best buyer. Ton trucks full of perfectly good food, being dumped at the landfill.
Wasted food is the single most prominent occupant in American landfills, according to the Environmental Protection Agency. This food in the landfill emits methane 30-100x more potent than carbon dioxide.
How does perfect produce not make it to the market?
For example, imperfect peppers or tomatoes are left on the ground, plowed under in the field. An imperfect cauliflower, perhaps the color is yellow or slightly purple instead of white. This "off-color" cauliflower is tossed because it doesn't meet a beauty standard.
Even produce that is "too big" can be discarded. A banana that has too much curve, or one that is too straight, may not make it to market. As consumers, we expect our fruits and vegetables to be "photoshoot ready." It's the equivalent of expecting all people to look like airbrushed models.
This perfection is not realistic!
We can't blame it all on farmers. Produce is "graded," and farmers know that to bring inconsistent shapes and sizes is a risk to their livelihood.
Other places perfectly edible food gets wasted include:
in transit

in the supermarket

at home

in the restaurant
Some of what farmers grow ends up going to feed livestock. But people are hungry, and we begin to wonder why is all this food being thrown away? Why isn't it being donated?
There is no law preventing grocery stores from donating food to food banks; the law encourages donation. The Bill Emerson Good Samaritan Food Donation Act, signed in 1996, protects stores from liability if someone gets sick.
What can we do to prevent food waste?
Grow your produce if possible
Compost to keep out of the landfill
Ask at the supermarket, do you donate excess food to non-profits so we can feed people in need?
Plan a menu, make a list, stick to the list
Use a Food Cycler to prevent food from ending up in kitchen trash. (be watching for a podcast episode and video on this strategy coming this Thursday!)
What can supermarkets do?
Have an ugly produce bin for people who are willing to buy marked down produce when it is ugly.
Stores can markdown produce
Reuse this produce in the store – create a ready to eat food and sell it
Donate to food banks

Feed animals locally

Compost – cities can set up composting facilities
The staggering amount of wasted food in the United States has far-reaching impacts on resource conservation and food security while costing businesses and consumers money. To help galvanize national efforts to reduce food loss and waste, USDA and EPA announced the United States' first-ever food loss and waste reduction goal in September 2015, calling for a 50-percent reduction by 2030. The government alone cannot reach this goal. It will require effort and action from the entire food system. The 2030 Champions have heard the Call to Action and are committed to doing their part to help the nation reach this critical goal.
If we can get the food that is otherwise wasted, we could fight hunger and slow down global warming.
Manuel Bruscas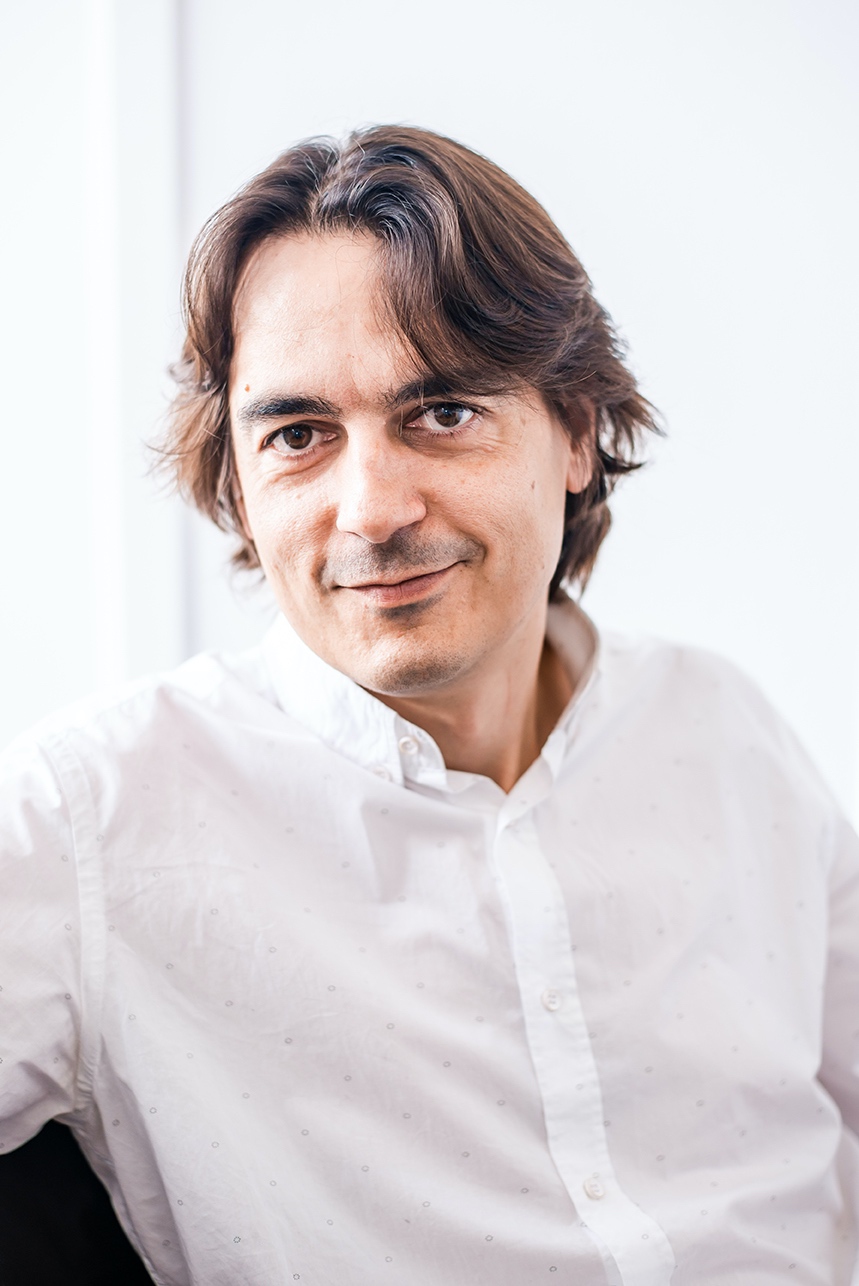 Manuel Bruscas Bellido (Castellón de la Plana, Spain, 1975) is Qustodio's VP of Product & Insights. He leads the company's product strategy to ensure we provide families with the best digital safety and wellbeing experience in the world. Prior to Qustodio, he spent 20 years in analytics, mobile, digital commerce, and product roles, working across the globe for various companies including Vistaprint, Desigual, and eDreams.
He holds a degree in Business Administration from ESADE in Barcelona and participated in an exchange with Georgetown University in Washington D.C.
Manuel loves telling stories with data and co-founded BcnAnalytics, a non-profit organization, to help Barcelona become a European hub for analytics. His other mission is to curb food waste. Manuel co-authored a book to increase awareness about the issue, "Los Tomates de Verdad Son Feos", in 2018.
He also loves music, especially heavy metal. He admits to being a not-so-good guitar player but an excellent listener. Above all, his greatest loves are his wife Celia and his daughter, Andrea.
In general, he likes people who show passion and a willingness to question the status quo in order to make the world a better place. His current motto is a quote from Nelson Mandela: "It always seems impossible until it's done".
Show Notes
Manuel Bruscas – When you start to research this, you see a lot of different numbers, I've seen various statistics, children die from hunger daily – how many people are going without food.
Where is food waste happening?
What is the impact of food waste?
What about Suggested "sell by" and "best by" dates?
On food waste, France has shown how quickly change can be implemented. In 2016, the country banned supermarkets from throwing away food and forced them to sign donation contracts with charities. Can you tell us more about this?
Please share this episode on your favorite social media outlet!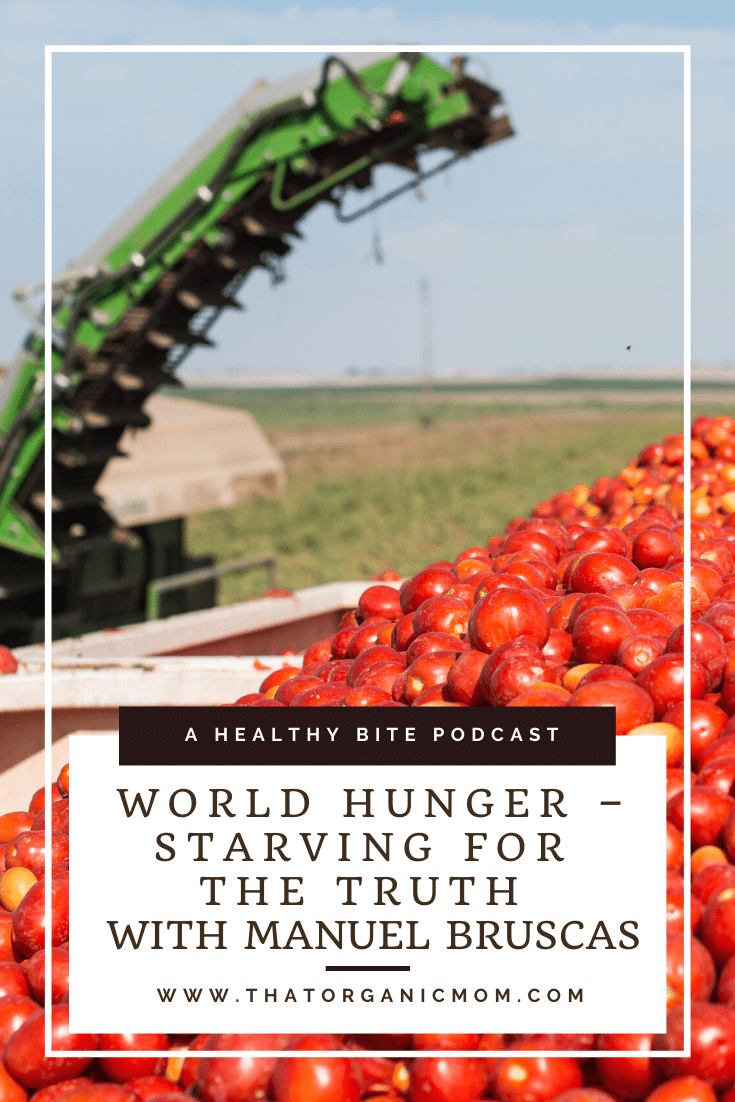 Sources