Last Updated on June 29, 2022 by Rebecca Huff
This is a sponsored post for Outreach (PeopleFinders) – a company we use and highly recommend. As always, we will never recommend a company or product that we do not stand behind. I have been compensated for including a link to their website. All opinions remain my own and I was in no way influenced by the company.
I've always been super protective of my children. We wouldn't allow our children to spend time alone with an adult we don't know without doing some type of background check first. We also need to set up a gatekeeper for our children's internet access.
For the safety of our family, we installed Qustodio on our phones, our kids' phones, and their computers – and I even installed it on my personal computer. If you've ever typed in the wrong words in a search bar, you know why!
Using the app on the parent device, we can monitor the kids activity in real-time. Games and apps can be blocked or have set time limits. With Qustodio, the screen time is calculated across all of the devices assigned to that child.
Using Qustodio, parents can monitor calls, texts, and block specific contacts. In an emergency, a child can use Qustodio to send a panic alert. Which can be great for kids worried about cyberbullying.
Kids are especially vulnerable to a lot of the internet's drawbacks, such as hateful and dangerous people. You can use technology to your advantage when raising your kids, while also keeping them safe from many dangers, but there are things you can do.
The numbers are alarming:
Internet Safety
In the first post of this screen time series we discussed internet dangers. That was followed up with an article outlining the risk of internet addiction. Wouldn't it be easier to just say "no" to computer access? Well, yes, it might be easier, but our children would be left behind in a world that is advancing in technology. Everything requires a basic understanding of computer skills. Even the classroom.
One of the best things about using the internet is how much information you can find about almost any topic. While this is undoubtedly great for adults, it's even more useful for children. Kids are voracious learners, and it's likely that they'll pick up and put down plenty of interests throughout their formative years. Is Technonlogy Changing the Way Children Experience the World
If your child has a strong interest in learning, like mine do, then the internet can be a place where they are able to quench their thirst for knowledge. Like with all good things, there is also a downside.
Allow them to learn without the risk of dangers
It is very easy for kids to make a wrong turn or cross a line when it comes to using a computer. This is why we monitor our computers. For example, using Qustodio, we can block certain subjects, control how much time they spend gaming, and view social network activities.

Getting set up
The installation is fast and straightforward, just a couple of clicks and my Mac was covered. Download Qustodio to all the children's devices, including phones.
Schedule time limits for the children's devices. Inappropriate web activity is blocked automatically. For example, if you block gambling websites and your child attempts to visit a gambling site they will see this screen: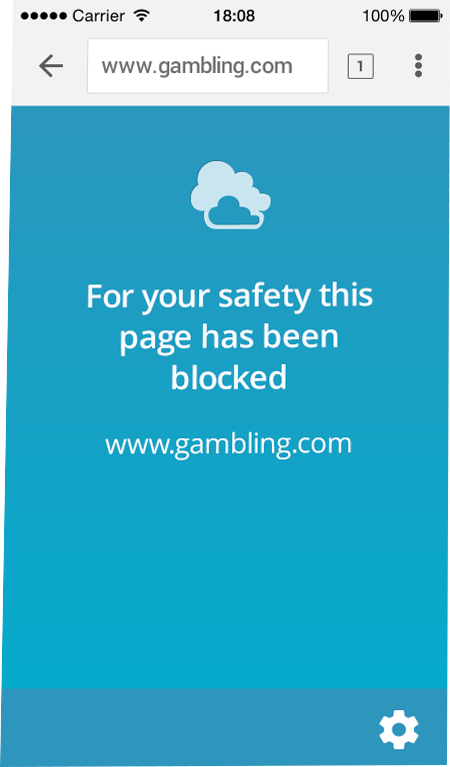 Each day a report can be sent to your email inbox that gives a summary of your children's online activity. From your computer or phone, it's easy to check the kids' activities through the family portal. I do a daily sweep to see what my kids have been searching for and click on any links that I need to investigate. Qustodio takes you to the very page the child viewed.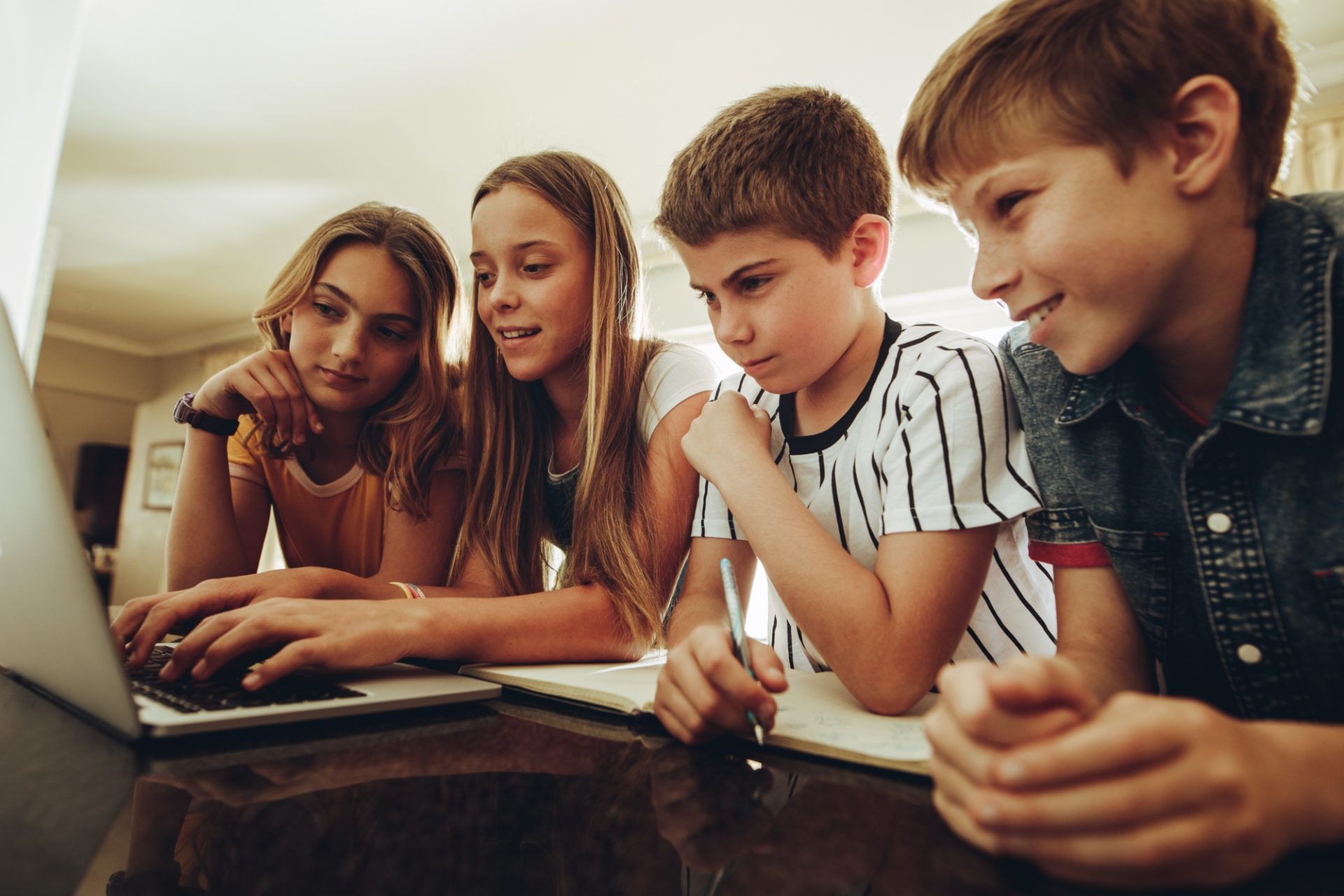 Cover the entire family
Five children and five devices are covered with Premium. Here is what you see when you check on your child's screen usage: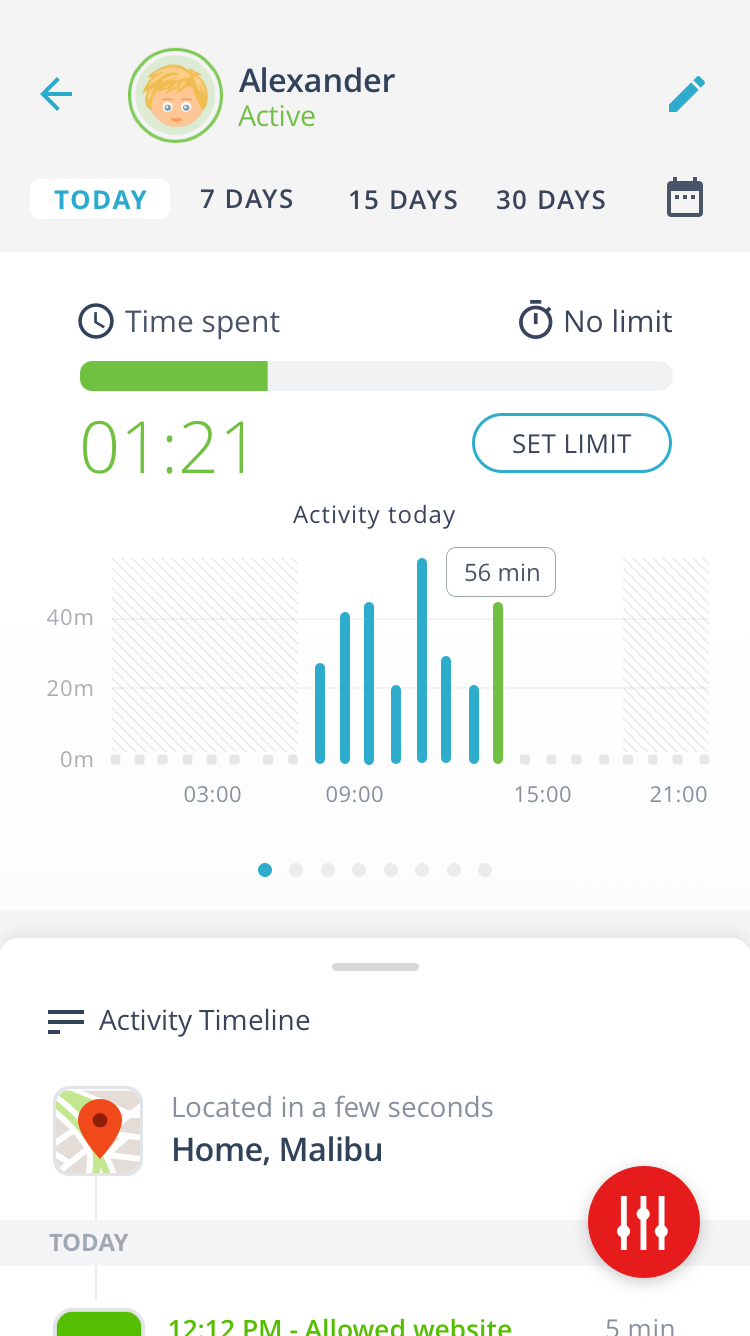 From the mobile app you can quickly and easily see how much time your child has spent on each app.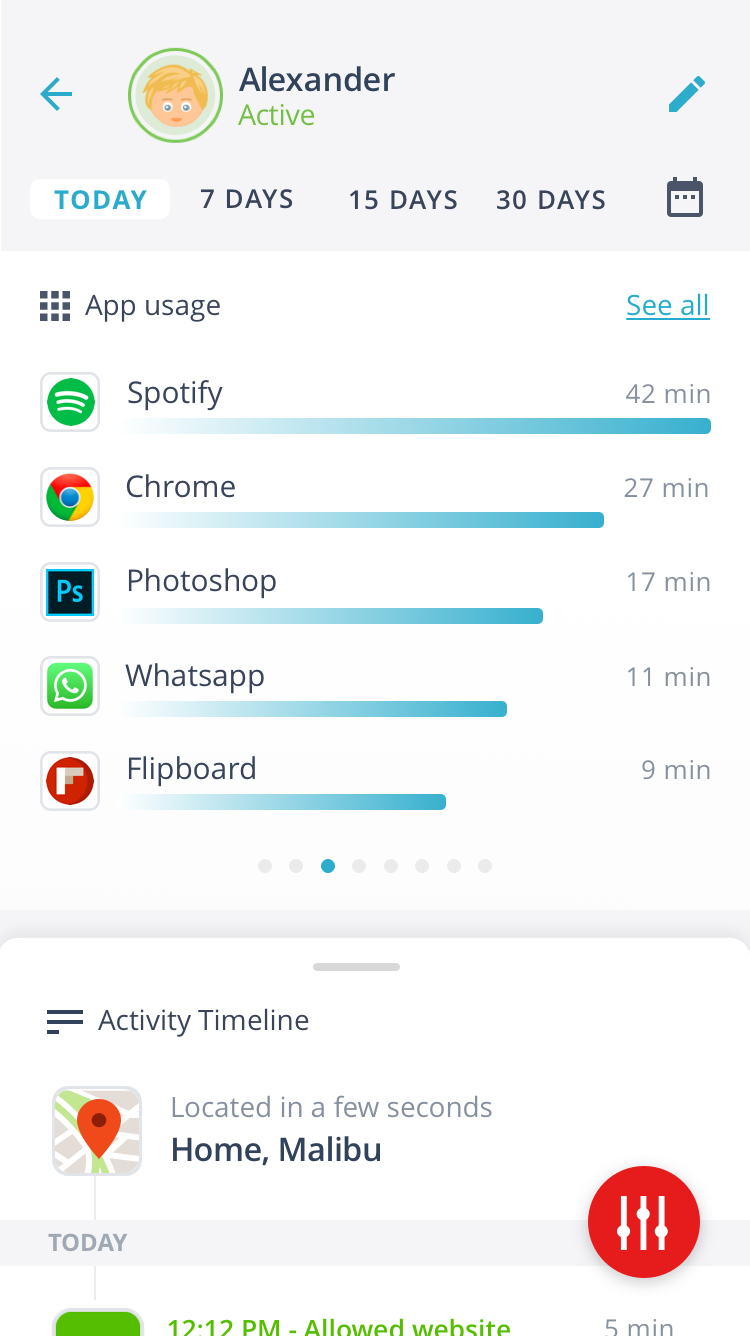 How to get your kid to appear like magic
It's easy to set the time limit and if you want to block access to the internet – it's a great way to get your kid to come see you. You think I'm joking… Try it. Your child will appear as if magically.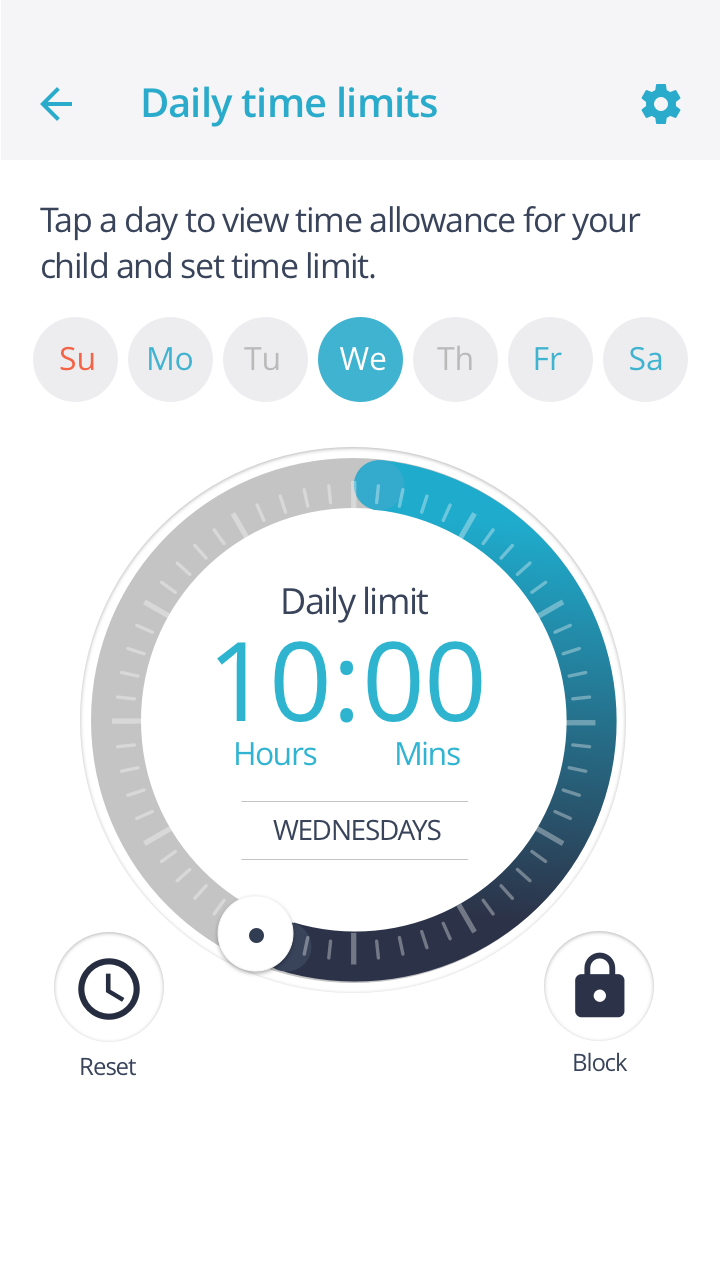 Set the website filtering to completely exclude chosen websites or topics. We go over these categories and exceptions with our children. If they come across something that is blocked, we allow them to appeal to us so that they know we are willing to work together.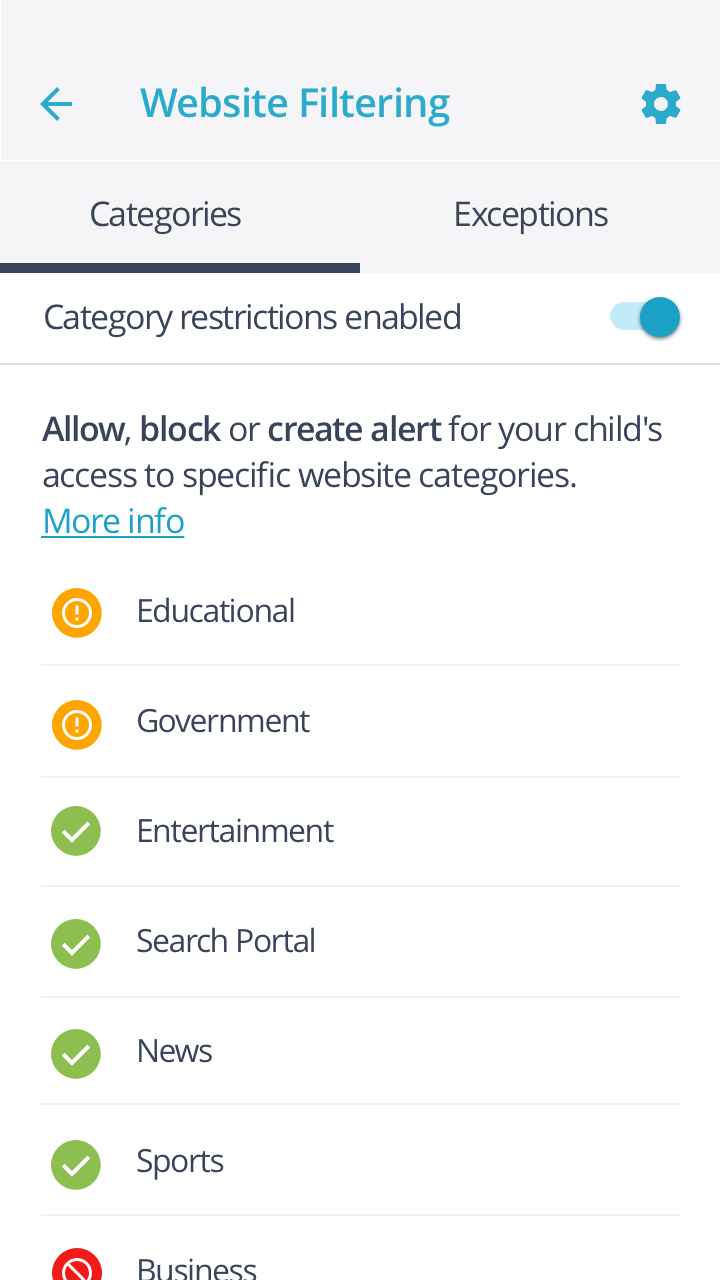 Youtube Dangers

While we'd like to think that we can just allow our children to be entertained or taught via Youtube, we have to keep in mind that anyone can create an account. Whether intentional or innocent, it's easy to end up watching a video that contains content we'd rather them not see.
With Qustodio, you can now track YouTube website and app activity generated on Android, Mac, and Windows devices. With YouTube Monitoring you will be able to:
See what videos your kid watches on the YouTube Android app.
View more detailed information about videos your kid watches on YouTube.com on Mac and Windows.
View what your kid searches for on the YouTube Android app and on YouTube.com on Mac and Windows.
Go Premium and block or set limits on YouTube usage in the new rules section called YouTube Monitoring. See more at Qustodio
Save this pin so you can find this information when you need it. Share it with your mom groups and friends.