Last Updated on June 29, 2022 by Rebecca Huff
Is Parenting Harder Today?
Yesterday's post Adolescent Internet Dangers – What Every Parent Needs to Know may have been a frightening eye opener for many parents. We have a colossal responsibility as parents that no generation of parents before us have ever faced. Dr. Nicole Beurkens, PhD, CNS , Licensed Psychologist at Horizons Developmental Resource Center writes,
There is no doubt that parenting in the digital age brings about more and different challenges than those faced by our parents or grandparents. We are the first generation of moms and dads raising children who have had access to digital devices since birth.

Many parents at my clinic have acknowledged how much they struggle with getting absorbed in their devices and digital media to the exclusion of other things; and they wonder how they can help their kids learn healthy habits when they themselves are struggling to figure it out! (1)
As adults, we experience our own technoference!
Technoference describes the interruptions to our in-person communication and interaction that comes from our attention being directed at our digital devices. When we meet a friend for coffee and miss the end of a funny story because we're distracted by a buzzing phone, that's technoference. When we forget to greet our co-workers with a "good morning" because we're absorbed in combing through our email inbox, that's technoference.
Are we all addicted?
A doctor who has been researching internet addiction since 1995 is Dr. Kimberly Young. Dr. Young, a licensed psychologist and internationally known expert on Internet Addiction created the website Net Addiction which has a wealth of useful information. While internet addicts include adults and children, her website can offer parents guidance in using screens wisely to prevent this disorder.
Dr. Young created the 3-6-9-12 Screen Smart Parenting Guidelines, the first of its kind, based on the developmental age of the child.
Screen/Internet addiction can happen relatively quickly and can range from mild to extreme. A person with a mild addiction may check their social media accounts times per day, open their email for no reason, often pick up their smartphone but aren't sure why. Studies show that internet addicts have the same dopamine release that comes from drug addiction.
Get That Organic Mom's ebook Reduce Screen Time a 21 page guide that will help you and your children cut make life more of a priority than screens.
Serious internet addiction
In more extreme cases, internet addition users may not be able to tear themselves away from their computer to go to work or school. Adults with internet addiction have lost jobs, spouses, and family. Young adults have dropped out of college due to internet addiction.
According to Young, Internet addiction is "a compulsive behavior that completely dominates the addict's life. Internet addicts make the internet a priority more important than family, friends, and work. The internet becomes the organizing principle of addicts' lives."
Dr. Young's has written several books including:
Internet Addiction: A Handbook and Guide for Evaluation and Treatment
It's best not to go off the deep end if you realize that your child shows a few signs of internet addiction. When we have a strong reaction it can backfire!
Many parents get angry when they see the signs of internet addiction in their child and take the computer away as a form of punishment. Others become frightened and force their child to quit cold turkey, believing that is the only way to get rid of the problem. Both approaches invite trouble—your child will internalize the message that they are bad; they will look at you as the enemy instead of an ally; and they will suffer real withdrawal symptoms of nervousness, anger, and irritability. Instead, work with your child to establish clear boundaries for limited internet usage. Source: What Parents Can Do About Internet Addiction
Addressing the situation with my child, I looked for consolation and advice from my friends and family. The first and almost automatic reaction from everyone was to "get rid of the computer entirely!" Believe it or not, this is not the best plan of action. We live in a technological age, computers are here to stay. Kids need to learn to live with them without being ruled by them.
Can we just eliminate the risk completely?
One thing I read over and over was that going cold turkey is not the best way to deal with internet addiction. Dr. Kimberly Young suggests an "internet diet" and "internet nutrition." This is what we are working on and where Qustodio comes in using powerful filtering technology that helps protect users from harmful content.
What you need to know about internet addiction (video)

It is not easy to talk about the dangers of screen time with kids, not surprisingly, most of them think that parents are old-fashioned, out-of-date, and behind the times. Many will argue the point ad nauseam. As a parent, it can be exhausting, especially if you are removing some screen-freedom the child previously enjoyed.
In my interview with Dr. Nicole, I asked how to go about restricting the internet for a child who had previously been given complete freedom with screen time. She suggested,
Sit down with kids and admit you made a mistake. Say to your child, 'we are still learning about this ourselves and we're going to make some changes and you're not going to like it and we respect that, but we are putting some new things in place.' Then do it. Kids won't like it but its an opportunity for parents to model acknowledging when we have not done something well and how to make a change for the better.
Dr. Nicole mentioned that parents often tell her they can't do that and she's heard plenty of excuses. Her response? Yes, you can! You can go back right now and make these changes; the child is a minor, they live in your house, the device belongs to you, and you are responsible for their well-being.
Parenting our net generation takes diligence and a lot of energy!
While we know, as parents, we can make rules and create boundaries. Enforcing them is the hard part. It's best not to get into arguments about the subject. In Failing at Screen Time Delaney Ruston MD writes,
If the screen time issue has become too toxic, you might just want to abandon talking about it for a while. Instead, dive into in-depth empathy exploration by asking to let you do something fun on screens with them like playing a video game. After a few times, maybe you will have cleared out some of your anger, and you'll have more capacity to say something like "Wow, I can really see why you love these games so much" and then see where this take things.
Children may attempt to blur the line between needing to be online for academic purposes and entertainment. While there is a lot of good stuff kids can learn online the simple truth is that too much time in front of a screen is unhealthy. Even if they are watching educational content.
Our family has personal experience of allowing a studious child too much time on the internet, and the fall-out that comes as a result. Right now, we are still working with counselors to help repair the damage. Maybe soon, I can share more our personal story.
What I can say right now is that it's easier to prevent than to treat this problem. Qustodio offers a great resource in The Ultimate Back to School Guide for Today's Digital Parents.
How much screen time should we allow?
"It's not so much about how long you're online, but how you spend your time offline," says Dr. Nicole in the article:
What's the best way to set healthy screen time limits for the entire family?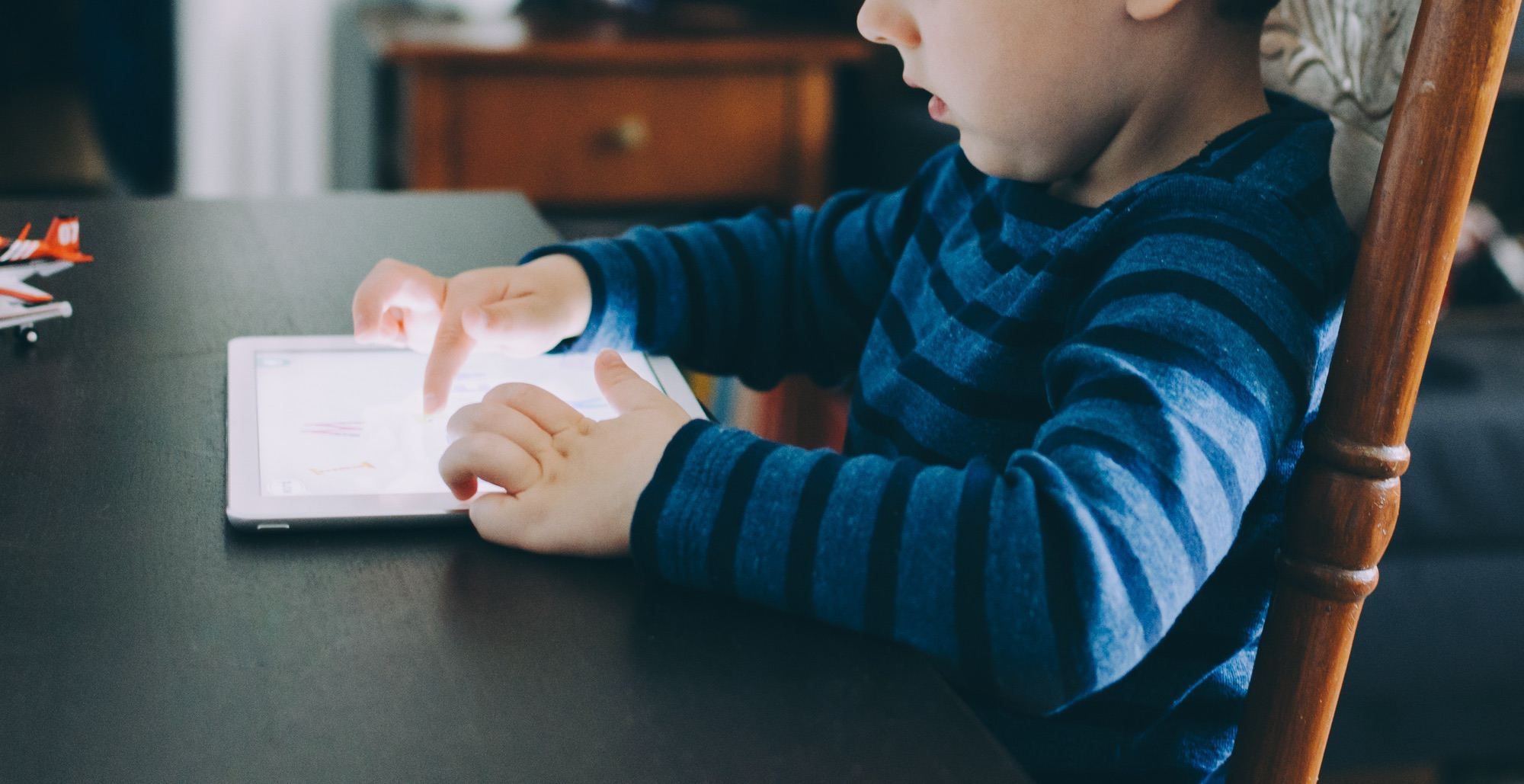 Dr. Nicole recommends a slightly different approach. A simple effective starting point is to set limits for specific times and places where screens will not be used. Turning the problem on its head in this way works amazingly well. It feels more natural and, because it applies to everyone, it's fair.
Here are some tips for creating tech-free zones and moments for your family. I have personally implemented several of them, my favorite being "avoid using multiple screens at the same time." I see people doing this all the time, and I've been guilty myself.
Watching television while scrolling through instagram or watching youtube while playing video games. Limiting device use to one at a time is better for the brain as it improves focus and reduces overstimulation.
Five Tips to Model Responsible Screen Use
Be aware of your own device use
Model healthy screen time use
Prioritize other activities before electronics
Spend time together doing device-free activities
Don't worry if kids get upset about the limits you set
Read the full article Challenges of Parenting in a Digital World by Dr. Nicole for examples and tips on how to parent in the digital era easily and effectively.
Start early. Do what you can to enforce screen time limits and when they are online, block, and monitor using Qustodio. (a parental control solution for desktop and laptop computers and mobile devices which I'll be explaining in this series) Make sure to enter the giveaway for the chance to win a full year subscription to Qustodio by liking, commenting and sharing this article.
As always, this site is a place where your opinions, experience, and thoughts are welcomed – please feel free to share them in the comments at the bottom of this post.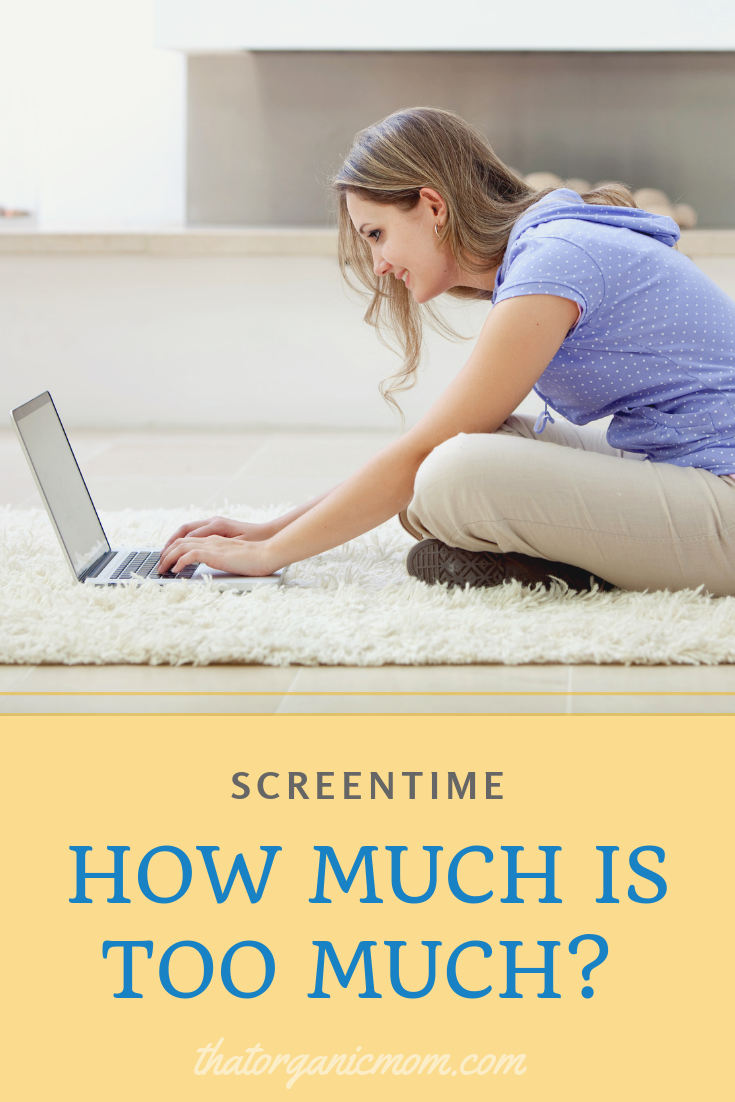 Other Sources
1 https://medium.com/qustodio/the-challenges-of-parenting-in-a-digital-world-8741f7fd2422
https://in.reuters.com/article/usa-addiction-internet/brick-and-mortar-clinics-treat-internet-addicts-idINDEE9830DV20130904
https://www.salon.com/2013/09/03/now_theres_rehab_for_internet_addicts_newscred/