Last Updated on June 29, 2022 by Rebecca Huff
What are the internet dangers parents need to know about
Screen time is having a negative impact on kids' lives. Research is still out on the full implications of screen time on the mental health of children, but here are a few of the recognized risks:
Screens make our children more fragile
Risk of clinical depression increases with longer screen time
Greater leisure-time screen use increases the risk of self-harm such as cutting
Increases suicide risk
Unexplained sadness symptom
Is significantly associated with obsessive-compulsive symptoms
Kids in the screen generations are less resilient than parents generation
Virtual approval (social media likes and such) is fickle and fleeting
Kids get involved in dangerous activities on the internet
Get That Organic Mom's ebook Reduce Screen Time a 21 page guide that will help you and your children cut make life more of a priority than screens.
The scariest stuff
While the intent of this article is not to use fear as a motivator, there are dangers associated with screen time that many parents are simply not aware of. Myself included. I recently interviewed Dr. Nicole Beurkens, PhD, CNS , Licensed Psychologist at Horizons Developmental Resource Center. My first question was, in general, how much do parents know about what their kids are doing on the internet.
The vast majority of parents have no idea what their kids do on the internet. It's far more common for parents to tell me and my colleagues that they have no idea what their kids are doing online. In all of our defense as parents, we are the first generation dealing with this with our kids. There are no guides to look at. We're trying to figure this out as we go, we have no experience, and we are at a disadvantage.

So many parents are naive because we don't have a full understanding – it's outside our realm. Part of the challenge is parents are busy and the thought of delving into it and creating the extra stress is too much, it's easier to just avoid it.
In my own family, we have been restrictive and then permissive and back again. The pendulum has swung from one extreme to the other (and back) over the 20 years I have had internet in a house with my children.  We've learned a lot about kids with smartphones in the 18 years since I bought my first mobile phone. At that time I used it for business and couldn't imagine a time when even elementary school kids would have cell phones.
We are not here to judge anyone. To be honest, we have made more than our share of mistakes as parents when it comes to screen time.
My intent in exploring this topic is to share what we have learned and experienced in our screen time struggles. As I spoke with Dr. Nicole, she shared the same passion,
We need to get this message out there to parents. It's our mission to put the information out there and support each other and do what's best for our kids. As parents we're all in this together.
Dr. Nicole also shared this TECH guide that covers everything from what the dangers are to what parents can do to protect kids from getting into trouble on the internet.
I hope that you will glean some useful bit of information that will prevent the heartache and worry we been through in learning these harsh lessons. This is an in-depth article in a series about kids and screen time meant to inform parents, so you may want to bookmark it and of course, please share with other parents.
There is a considerable risk that comes with allowing our children internet access. Using the web is to have the world at their fingertips. If we're lucky, the woes of internet usage will be restricted to Surface Web activity and video game usage. Because, yes, my dear parents, there are worse things than pornography out there.
Let's get the worst case scenarios out of the way right off the bat.
Deep Web vs. Dark Web
The Deep Web is a vast amount of internet content that can't be found by standard search engines on the Surface Web such as Google, Safari, Bing, and Yahoo. This type of information cannot be indexed or is blocked. Legal and medical records, financial information, password-protected or dynamic pages and encrypted networks exist here.
The Deep Web and Dark Web are often used interchangeably, but that would be considered a "noob" mistake. Although some illegal activity may occur on the Deep Web, "such as phishing scams where criminals try to lure you to password-encrypted websites in order to steal your bank account details or other personal information."
"The deep web and the dark web are not one and the same thing, though they can overlap significantly."
The Dark Web is a relatively small collection of websites that haven hidden IP addresses where illegal activity is common. A specific browser is required to access the Dark Web.
More than average computer knowledge is necessary to navigate the Dark Web. Plenty of kids these days have above average computer knowledge and an amazing ability to network, especially in forums and chat apps like Discord.
Discord
While Discord is intended for gamers to talk to one another in real time, users can also share other information. "Discord is only as safe as you make it" which is why it is probably not the safest place for adolescents.
Not all Discord servers are bad, although, it does indeed have a less than stellar reputation when it comes to child safety. Common Sense Media recommends that younger teens only use Discord under parental supervision.
Another problem with Discord is that anyone can fake their identity. So while your child may think they are chatting with another 14-year-old, it could, in all reality, be an adult pretending to be a child. Of course, this can happen on social media and other places as well.
Discord is not part of the Dark Web, but it can be dangerous territory. Most of us "older folk" see "discord" as a disagreement between people.
Dark Web
On the Dark Web, users can conceal their identity and location while transferring data anonymously. Teens can and do easily access the Dark Web. Tech-savvy kids can share information on how to use networks such as TOR (The Onion Router) or I2P (Invisible Internet Project) to gain access to the Dark Web with nothing more complicated than a thumb drive.
Gambling, black market, illegal firearms, drugs, and pornography are found on the Dark Web.
As you might imagine, users of the dark web are frequently caught engaging in these illegal activities. So, The Federal Bureau of Investigation may scour the dark web to stop terrorism, corruption, cyber crime, civil rights violations, thefts, murders, and other organized crime.
The Capitol Police may be monitoring the Dark Web to protect politicians, namely the US Congress, or investigate other criminal acts. While the DEA may be there to crack down on drug smuggling and other illegal activity.
Computer literate kids are capable of covering their tracks when they spend time on a computer. Here are some suspicious signs that could indicate Dark Net activity:
Browser history being cleared – 46% of teens have cleared their search history or cookies on their browser. Cox. (2014) "Cox 2014 Internet Safety Survey." The Futures Company.
New browsers installed – 1 in 5 teens have used a private browsing feature so their parents can't see the sites they've visited. Cox. (2014) "Cox 2014 Internet Safety Survey." The Futures Company
Frequent change of passwords
Searches containing words like TOR, I2P, VPN, darknet, Freenet, 4Chan (No matter what they tell you, 4chan is not safe for teens. Period. Read what parents need to know about 4chan here.)
Flash drives laying around
Packages from unknown senders (may contain black market purchases)
Opening a PO box to receive packages (may contain drugs)
Undermining your parental efforts
So maybe your kids aren't delving into the deep end of the internet. Perhaps they are only spending too much time on video games and youtube.
Children are impressionable and easily molded when it comes to things like commercials, ads, and peer pressure, and social media! It might only take a few satirical youtube videos to warp a child's worldview, his fundamental beliefs, or undermine what you've been working hard to instill.
Worse than hanging around with the wrong crowd, unmonitored screen time can destroy your efforts to bring up resilient, productive, happy people. Very little research has been done on the effects of screen time on kids, but what we do know is screen time can get out of control quickly.
4Chan
For example, the popular with teens site 4chan is also known as the "internet hate machine" or the "darkest corner of the web" and risks:
exposure to inappropriate content – gore, nudity, shock factor (such as photos and videos of real autopsies), weapons, child porn, anime porn and more
cyberbullying – More than half of teens have witnessed cyberbullying on social media. Cox. (2014) "Cox 2014 Internet Safety Survey." The Futures Company.
predatory/identity risk
exposure to hateful opinions – lots of hate talk – aggressive trolls share sexist, racist, anti-government sentiments (Is 4Chan Safe For Teens)
In this article about 4Chan, one can see 21 disturbing confessions (includes profanity) when patrons were asked, "What does 4chan mean to you?"
Whisper
Another supposedly "safe" site where minors tend to congregate is Whisper. Users can share video messages, chat in groups or privately, and the social media app is entirely anonymous. While some tout the claim that it is a place where people can open up about mental health issues, it may also be a place where peers may encourage each other toward self-harm and suicide.
Yes, that is a thing. It's called the cluster effect and it's possible that this behavior is socially contagious. Teens open up and share on social media apps about mental health issues; even celebrities have opened up publicly admitting to use self-harm as a coping tool. Websites are out there that discuss how to self-harm. Many times teens will discuss and share images of their self inflicted wounds.
Researchers have found an unprecedented rise in depression, suicidal thoughts, and death in teenagers that's occurred in the past decade. The study found a marked increase for these issues in girls. Between 2010 and 2015, an additional 33 percent of U.S. teens experienced symptoms of depression. More than 31 percent died by suicide than in previous years. During this time, more teens experienced feelings of hopelessness and suicidal thoughts. from How Much is too Much Screen Time.
Sites like Whisper can be a place where kids who tend to be more depressed are able to connect, not always in a positive way. Other dangers of this site include sexually explicit groups, predators, and privacy issues.
The Whisper app has been connected to several crimes involving sexual predators. In 2018, a Pennsylvania man was charged with allegedly targeting a 14-year-old girl on Whisper, then raping her. Just a month later, a man in Alabama was charged with sending lewd photographs to minors through the app. The anonymity of Whisper, which makes it helpful to share struggles, also makes it easier for adults to contact, groom, and manipulate young people.

Whisper is not a place for children or even teens under 17, according to the app's policies. If you find your teen using it, talk about it. Ask yourself why they may be using the app and ask yourself these questions:
1. What needs are being met through this anonymous platform?
2. Are there things they want to share but don't feel comfortable sharing at home?
3. Where else could they have those conversations?

Teens should be encouraged to talk to a trusted adult. An online stranger may not have their best interests at heart." (What Parent's Need to Know About Whisper)
Filtering and Monitoring Computer Usage
Just 28% of parents have installed software on computers to prohibit specific website visitation; only 17% have such software on mobile devices, and just 15% on gaming consoles (Cox Communications 2012).
In the past, we have used Disney's Circle to monitor and filter screen time. However, IT literate teens can figure out and share how to get around filters.
Since February 2019, we've been using Psychologist-recommended Qustodio, which is a global digital wellness and parental control platform aiming to make parents' lives easier by taking the stress out of online monitoring.
Qustodio does everything from blocking problematic sites, setting screen time limits, even identifying top keyword searches. I'll share more about how Qustodio works in an upcoming post in this series. (make sure to subscribe to the RSS feed at the bottom of this post)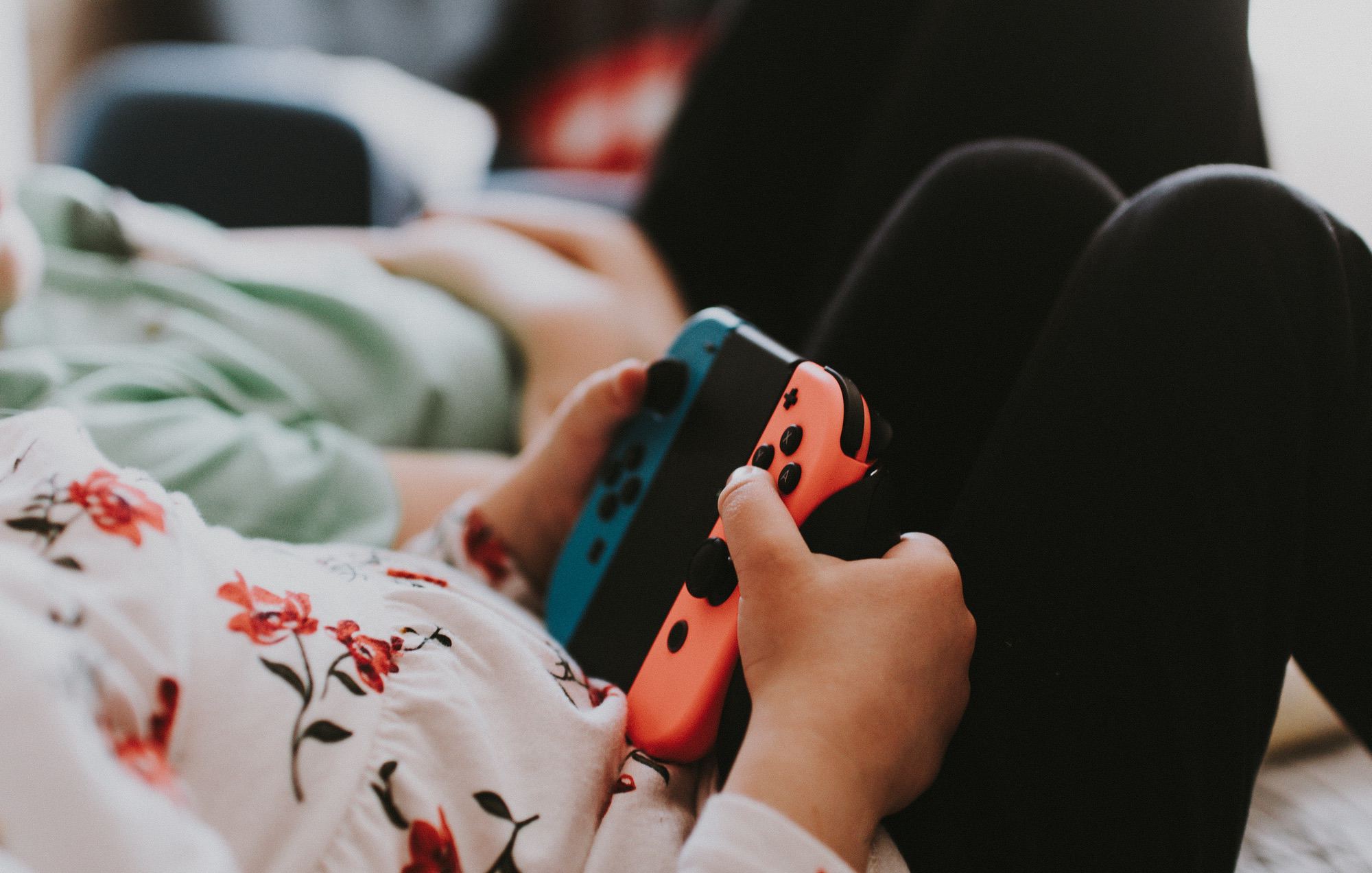 Video Games
Online gaming is addictive, without a doubt, and studies have linked gaming and other online sharing to dopamine release. Internet video games activate similar brain regions to those linked with drug cravings and pathological gambling.
"Do you as a parent, play video games with your kids? One survey showed that only 6% of parents ever play video games with their children and yet playing a video game together can be positive for the relationship." from Why is it so darn hard to pull away from video games.
Not sure it's a brag point, but I enjoy playing Minecraft almost as much as my kids do! To me, it's one way that we can bond and have something to talk about. When I play with them, I can also model a behavior that teaches, "okay, I've been playing long enough, now I need to get back to reality for a while." (I set a timer.) Playing together also shows them I care about their interests, not to mention it's safer to play together!
Minecraft is definitely more benign than many video games kids play online. Once they start playing they may want to join others to play on servers. And they may start watching Minecraft videos… "YouTube is like Pandora's Box when it comes to Minecraft." from Read this Before you let your kids play Minecraft.
The most important thing is to play with them. Enjoy the game together and find an awesome community online. Gaming Mommies is fantastic place to get lots of information, plus find safe servers to play on with or without your children. They also have a Minecraft group on Facebook for mommies (and daddies) to get together.
Pornography Problems
According to the internet safety organization Enough is Enough, the largest group of viewers of online pornography is children between the ages of 12 and 17.
Shocked?
A majority of teenagers believe that "not recycling" ranks as worse on the immorality scale than viewing porn. That's one of the findings from the Barna Research Group's recent survey on the subject." What Every Parent Needs to Know About Pornography.
Dependency is one of the most common problems with porn. It destroys the brain and has a detrimental effect, psychologically. One study shows that more prolonged viewing reduces gray matter. This particular internet problem sets unrealistic expectations and causes problems in relationships to the point of destruction in many cases.
Viewing porn has a negative impact on adolescent self-concept, body image, social development, brain function, and physical development.  A more recent study suggests teenage viewers will experience lower degrees of social integration, increase in conduct problems, higher levels of delinquent behavior, higher incidence of depressive symptoms, and decreased emotional bonding with caregivers.
Enough is out there about this subject, but if it's new to you or read more about what parents need to know about porn on internetmatters.org or Internet Safety 101. Also, How to talk to teens and tweens about porn.
What to do if your child has accidentally or purposely seen porn: Deal With It
If you are looking for a book to teach your child the dangers, check out: "What's The Big Deal About Pornography?"
Websites to use with kids:
Public Wifi and Pornography
Up until May 9, 2019, anyone could access porn using the WiFi at their local Starbucks. "Now, when a customer logs in to a Starbucks-owned location's WiFi, the following message appears when a patron attempts to view inappropriate content: 'Access to this site has been blocked,'" said the activist group Enough is Enough.
The non-profit organization, which campaigns for filters and other restrictions to protect children from porn, said Starbucks is joining McDonald's, Chick-fil-A and Panera Bread in "demonstrating their commitment to providing safe and secure WiFi resulting in a family-friendly environment."
"Companies, like Starbucks, McDonald's and Chick-fil-A who filter WiFi from pornography and child pornography qualify to join the 'Friendly WiFi' certification program — the equivalent of the Good Housekeeping™ seal of approval in the digital age – which allows them to advertise that their public WiFi is safe," Hughes said.
Read more Starbucks Puts Kibosh on Wifi Porn
Screen Dangers include Smart Phones.
Among 13-17-year-olds in the United States, a 2018 study (Social Media, Social Life) conducted by Common Sense Media in 2018 found:
Teens overwhelmingly choose Snapchat (41 %) as their primary social media site, followed by Instagram (22%) and Facebook (15%)
Social media use has increased dramatically by teens. 89% have a smartphone (compared to 41% in 2012), and 70% of teens are on social media multiple times a day (compared to 34% in 2012).
54% of teens report that if parents knew what actually happened on social media, they'd be a lot more worried about it.
1 in 5 teens report says they check notifications while driving at least sometimes. 44% say they "never" do. (Distracted driving)
There is a lack of clarity regarding the law around sexting: half of parents are unaware that it is illegal for a child to take a nude or sexual image of themselves and 28% do not know that it is illegal for a child to send a naked or sexual image to a peer. (National Society for the Prevention of Cruelty to Children, August 2016)
More shocking statistics are available on Enough Is Enough.
Read the next article in this series: Internet Addiction is Real – How Parent's Can Reduce the Risk for Children
Please help us spread the word so other parents can make informed decisions to keep their kids safe. It takes all of us working together. Posts like this should go viral for the benefit of our children.
Enter the giveaway for a chance to win a one year subscription to Qustodio by liking, commenting and sharing this post on any social media. For those who want to get started with Qustodio right away, use promo code ORGANICMOM for 10% off.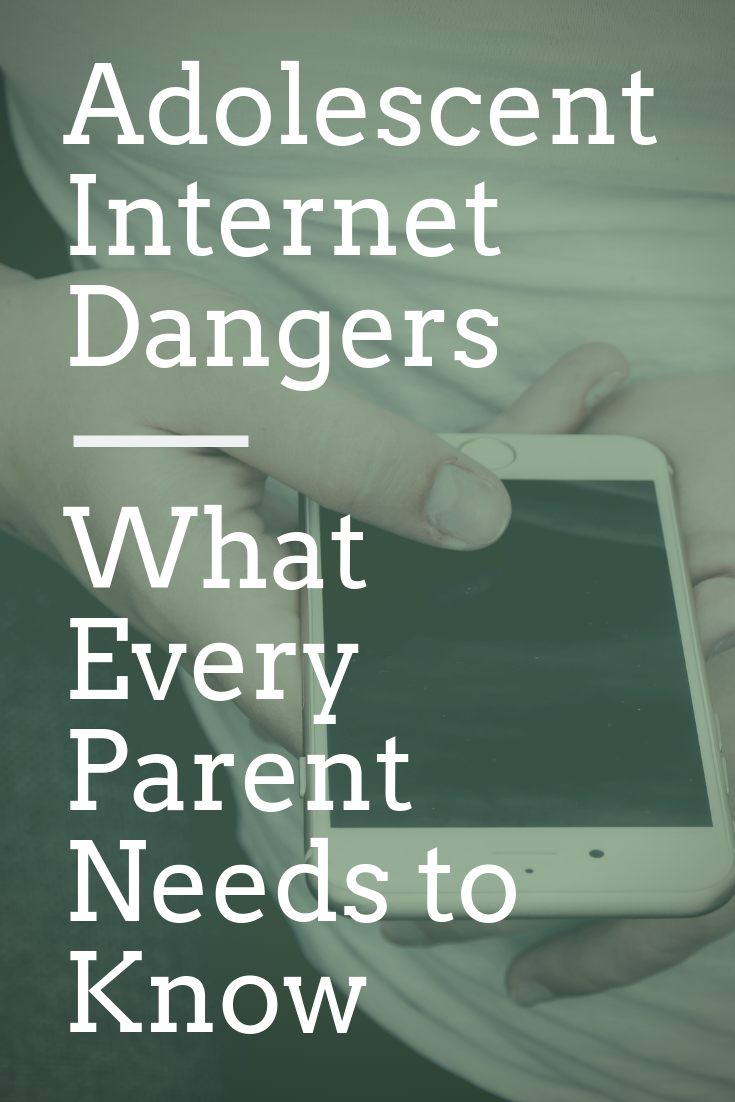 Sources
https://www.britannica.com/story/whats-the-difference-between-the-deep-web-and-the-dark-web
https://www.psychologytoday.com/us/blog/teen-angst/201803/teens-and-the-darknet
https://www.screenagersmovie.com/tech-talk-tuesdays/help-kids-become-creators-instead-of-consumers
https://www.screenagersmovie.com/tech-talk-tuesdays/which-of-these-8-hacks-decrease-screen-time-take-the-hack-challenge
https://www.psychologytoday.com/us/blog/the-compass-pleasure/201110/video-games-can-activate-the-brains-pleasure-circuits-0
https://in.reuters.com/article/usa-addiction-internet/brick-and-mortar-clinics-treat-internet-addicts-idINDEE9830DV20130904
https://www.salon.com/2013/09/03/now_theres_rehab_for_internet_addicts_newscred/
https://medium.com/qustodio/whats-the-best-way-to-set-healthy-screen-time-limits-for-the-entire-family-1ff99b6387fb
See next post in this series: