Podcast: Play in new window | Download
Subscribe: Apple Podcasts | Google Podcasts | RSS
Last Updated on June 29, 2022 by Rebecca Huff
What you eat could cause or prevent chronic inflammation
Chronic inflammation is a significant health risk and can wreak havoc on your body, contributing to several major diseases. Those who experience chronic illness understand the importance of reducing inflammation. With the Instant Pot Anti-Inflammatory Cookbook, preventing and reducing inflammation doesn't have to be a challenge.
Did you know that your diet could be one of the leading causes of chronic inflammation? Particularly if it is one that includes highly processed foods full of sugar or the wrong kinds of fats.
Eat this not that
Eating a variety of whole foods that are known to reduce chronic inflammation while at the same time, avoiding inflammatory foods can make a significant difference in your health.
The Instant Pot® can be used to create anti-inflammatory meals that are quick, easy, and, most importantly, delicious! With 175 recipes and photographs throughout, this book is perfect for anyone wanting to put their Instant Pot® to good use.
In addition, it is ideal for anyone following an anti-inflammatory diet.
When healthy and convenient collide
Maryea's recipes are developed to be incredibly healthy and using the instant pot, they're also convenient. I have had my instant pot since July 2016 and I still use it on a weekly basis. Having a cookbook full of healthy recipes to try has contributed to it's use!
Newbies and experts alike will appreciate how this easy-to-follow cookbook brings you step-by-step instructions with simple recipes anyone can follow.
The I Love My Instant Pot Anti-Inflammatory Diet Recipe Book shows you how to make whole-food dishes from breakfast to dinner and from snacks to dessert.
Discover how easy it is to follow an anti-inflammatory diet using everyone's favorite cooking appliance. Instant Pot Anti-Inflammatory Cookbook makes creating healthy recipes in your Instant Pot more accessible than ever!
Delicious Recipes that help tame inflammation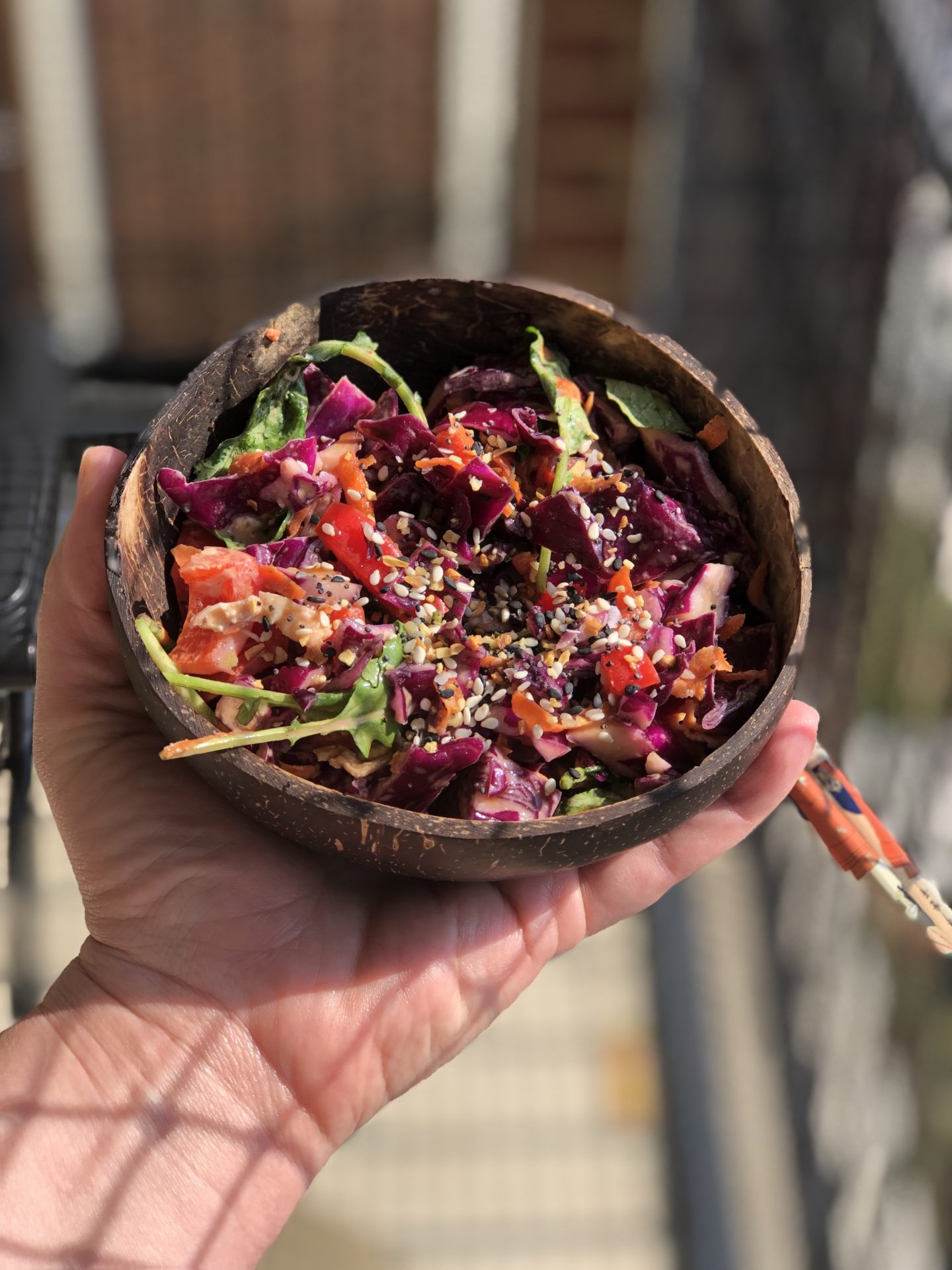 Some of my favorite tasty recipes from this cookbook are:
Asian Chopped Kale Salad (my favorite – pictured above)
Lemony Salmon and Asparagus
Broccoli Sesame Bites
Sweet potato hummus
Raspberry Steel Cut Oatmeal Bars
Coconut Curry Sweet Potato Soup (big fan of this one)
Orange Ginger Salmon
Vegan Asian Noodle Bowls
If you are a big fan of cookbooks, i.e. cookbook addiction, you will enjoy the Tasty Bite Cookbook Club – it's completely online. To baby step your way to better health, opt to receive future posts from this site delivered to your inbox, so you won't miss a thing.
Show Notes and Questions We Discuss
We hear people talking about inflammation frequently. What is it exactly? Is all inflammation bad or is there some good inflammation that happens in the body?
What are some of the benefits of following an anti-inflammatory diet? Is this just for people with chronic illness, or can everyone benefit from avoiding inflammatory foods?
Tell us about foods that increase inflammation.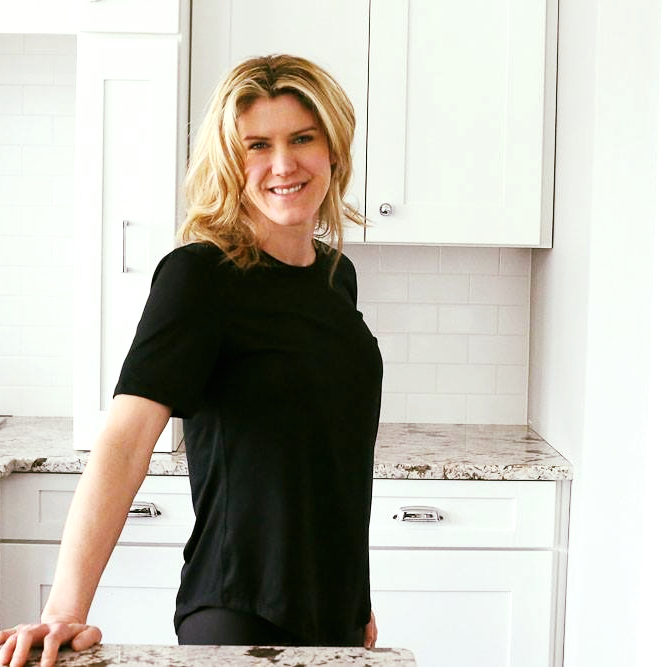 What about foods to fight inflammation?
Why an instant pot? What's so great about using one?
Why would someone with a chronic illness benefit from using an instant pot?
You included some desserts in your Instant Pot Anti-Inflammatory Cookbook, what are you using to sweeten these?
Read more about the I Love My Instant Pot Anti-Inflammatory Recipes.
Meet the author
Maryea Flaherty is the blogger behind Happy Healthy Mama, a healthy lifestyle blog that inspires others to live their healthiest life. She's been blogging since 2010 and her work has been featured on Self, BuzzFeed, Greatist, Foodgawker, Tastespotting, Finding Vegan, and in Low Sugar Living magazine.
Share this post to Pinterest