This dry rub goes great on just about any meat. So far, I've tried it on Steak, Burgers, Chicken wings, Salmon and Flounder. It works great for making your own sugar free BBQ Sauce too!
Dry BBQ Rub Seasoning Blend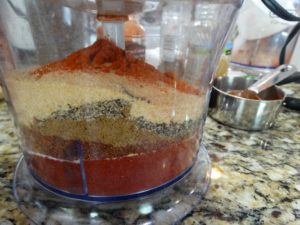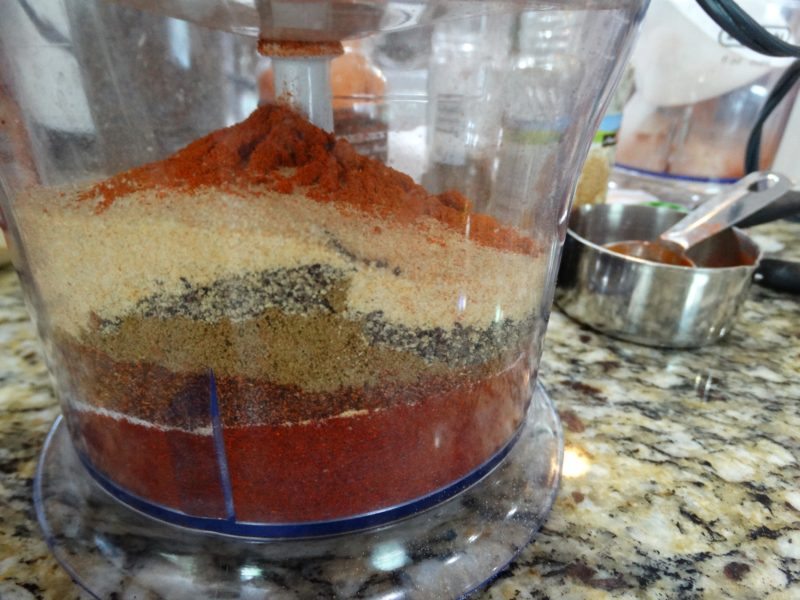 1/2 cup paprika
1/4 cup Mineral salt
1/2 cup organic powdered sugar substitute made with erythritol-stevia blend or coconut sugar
2 tablespoons mustard seed powder
1/4 cup chili powder
1 teaspoon ground cumin
2 tablespoons coarse ground black pepper
1/4 cup granulated garlic
1/4 cup onion powder
1/2 tablespoon cayenne, you can use less if you like (I like it with 1-2 tablespoons of cayenne, but for my kids, I keep it under 1/2 tablespoon)
To use as a dry rub, simply rub the mixture into the meat you are about to prepare, let it sit for 10 minutes to several hours depending on how much time you have. I recently used this on sockeye salmon and it was amazing!
BBQ Sauce
(scroll down for the sugar-free sauce, this one is not sugar-free)
If you would like a fabulous BBQ Sauce you can add 1 tablespoon of the above seasoning mixture to the following:
2 cups organic ketchup, or homemade ketchup
1/4 cup cider vinegar
1/4 cup Soy sauce or coconut amino
1/4 cup coconut sugar
2 tablespoons molasses
2 tablespoons prepared yellow mustard
1 tablespoon seasoning blend above
1/2 teaspoon black pepper
Franks Red Hot Sauce, or other hot sauce to taste, optional

Low Carb, Keto, and THM Friendly BBQ Sauce
Here's another easy one using Red Palm Oil. (pictured above)
Makes 12 servings
serving size 2 tablespoons
3 large cloves Garlic (minced)
⅓ cup Onion (diced)
3 tablespoons BBQ seasoning blend above
1/3 cup powdered erythritol (I prefer 1/4 cup but I don't like my food really sweet, most people prefer their BBQ sauce a little sweeter)
1/2 cup apple cider vinegar
6 oz tomato paste (I prefer organic, you can buy it by the case at Costco)
Put red palm oil in a saucepan, sauté the onions and garlic until they're translucent.
Add in all other ingredients and simmer for 15 minutes,
Stir occasionally until the mix has thickened.
Allow mixture to cool, then blend until smooth.
BONUS: if you prepare your BBQ Sauce in a well-seasoned iron skillet it fortifies your food with iron. However, according to experts, recipes including very acidic foods, like tomatoes and citrus juices, should not be cooked in cast iron until the cookware is highly seasoned. The high acidity of these foods will strip the seasoning and result in discoloration and metallic tasting food. (source)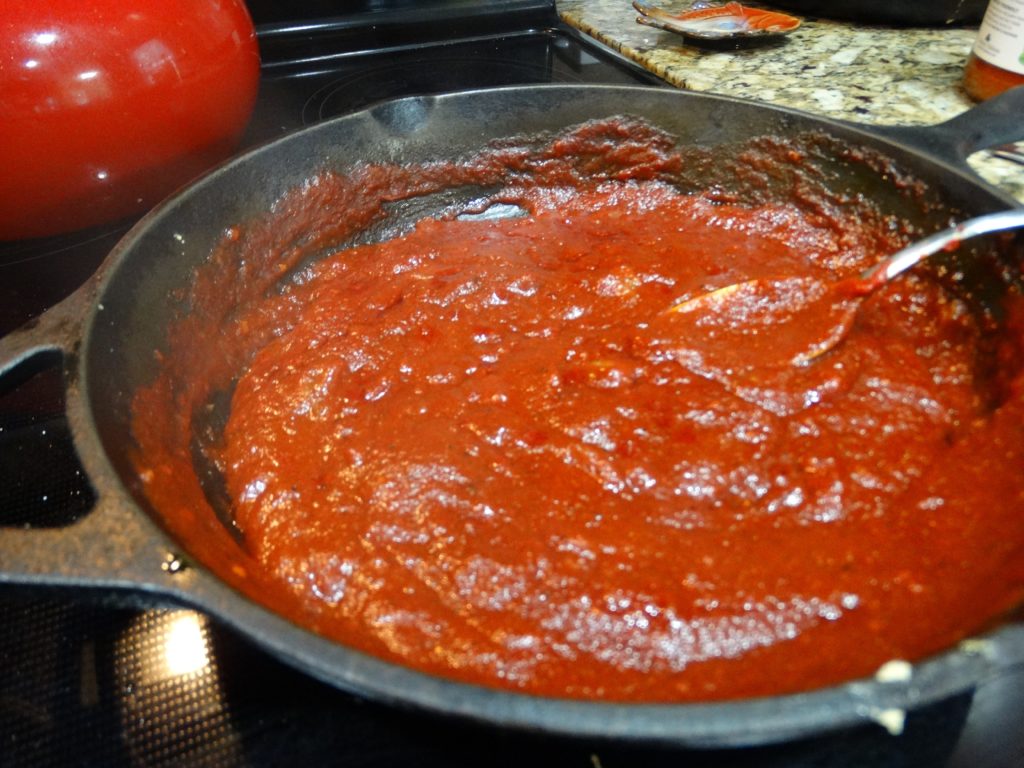 I am planning to try this rub on some ribs really soon. Maybe at the THM Group BBQ planned for this month!
If you liked this recipe, you may also enjoy my Heavenly Chicken, Thai Chicken Pizza, Quickie White Chicken Chili, Cocoa Wonder Wraps, Peanut Butter Balls and Mocha Recipes! Even if you aren't into Weight Loss, you can still reap the benefits of Quitting Sugar.
Don't forget to PIN this post!
SaveSave