Last Updated on June 29, 2022 by Rebecca Huff
Exercise is essential at any age, but as we enter our forties, we can lose upwards of 5% of our muscle mass for every decade of life. Vanity is the least important reason why exercising ought to be at the top of our "to-do" lists.
Here are the top 7 reasons why exercise should increase as we age.
1 Anti-aging and maintaining our skin's appearance
During aerobic exercise, the heart and lungs bring oxygen-rich blood to the muscles and skin, improving circulation. This improved blood flow delivers more nutrients to skin which in turn, will produce collagen, the protein that makes skin smooth, plump and elastic.
In addition, exercise flushes out toxins which may help to reduce signs of aging. Exercise also creates a healthy glow by helping cells to regenerate faster. Working out also contributes to better looking skin by flushing pores of congested skin.
Weight training has benefits for our skin by strengthening and toning the muscles that support skin. Exercise can only help when it comes to cellulite, too!
As we age, we may be more prone to skin reddening and regular exercise helps rosacea which is more common in adults ages 30-60.
2 Maintaining a healthy weight
Keeping your weight under control has less to do with how we look and more to do with how we feel. Metabolism slows with age, which makes maintaining a healthy weight more challenging.
Exercise helps to increase our metabolism while building muscle that burns more calories. One thing is sure, the risk of being overweight or even obese goes up the less you exercise. However, let's move on to reasons that do not relate to physical appearance.
3 Reduce the risk of chronic disease and increase longevity.
Just 15 minutes of exercise each day can lengthen your life by three years. Exercise reduces the risk of some chronic diseases such as diabetes, heart-related diseases, osteoporosis, and even cancer.
"As far back as the 1980s, and maybe even previous to that, research by Ken Cooper with the Aerobics Institute showed that exercise reduces your risk of cancer. However, it's not an intuitive connection. Why would exercise prevent cancer other than making you healthier in general? Still, research showed that exercise has profound metabolic effects, and myokines now appear to be an essential part of the answer. From: Why High-Intensity Training Is So Beneficial for Health. (source)
Knowing that exercise can delay or prevent chronic disease should be enough to seal the deal and motivate us to exercise, right?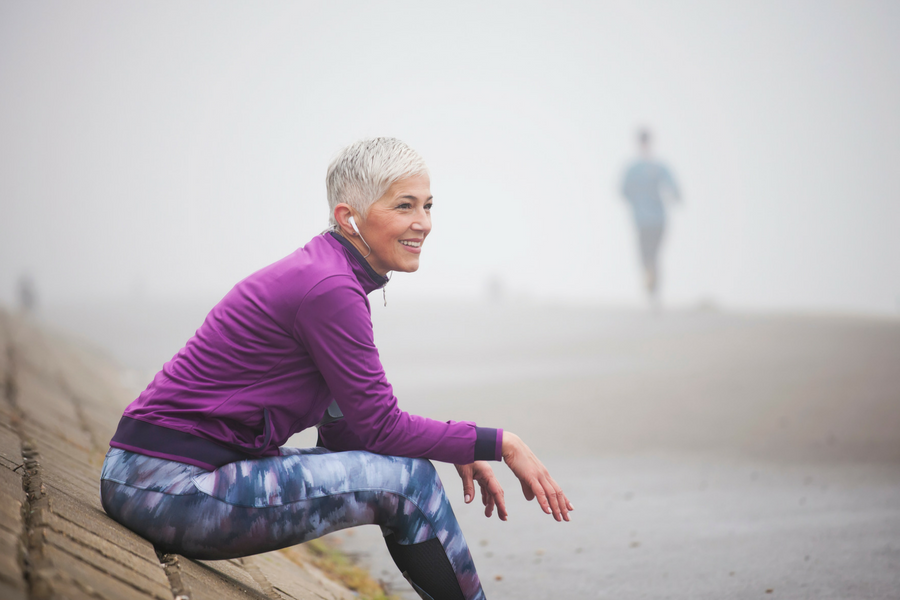 4 Helps prevent sleep problems
Exercise is one crucial aspect of good sleep hygiene. Performing regular exercise can help us get to sleep quicker and deeper. As a result, we can wake feeling more refreshed. Sleeping well also improves energy levels, cognitive health, and mood stability.
5 Reduce the risk of injury
Among seniors, falling is the number one cause of injury. These falls can lead to broken bones and torn ligaments.
Exercise can help to improve balance and flexibility, which help prevent falls. Loss of balance comes when we begin to see a decline in muscle strength and flexibility. As we age, we lose the flexibility that came naturally to us in our younger years.
Weight training and muscle-strengthening exercises improve bone health because as we place a higher demand, bones respond by becoming stronger.
6 Cognitive benefits
Our brains need exercise. With Alzheimer's patients, brain function starts to go downhill, the neurons start to die off, and memory declines. Researchers have found that walking three or more times per week can lower the occurrence of dementia in seniors.
7 Staying active socially and quality of life.
Group fitness is about more than the exercise; it can help to maintain the social ties that give humans a sense of purpose. Working out as part of a group can help adults avoid feelings of loneliness. So head out there and find people with whom you enjoy working out.
Exercise can alleviate depression and anxiety, creates endorphins that make us feel good, in turn, improving mood. Regular exercise may also help to reduce pain.
How to make yourself stick to an exercise routine
Make it enjoyable, not drudgery. Don't think of exercise as punishment. Think of it as something we do because it helps us live longer.
See exercise as something that improves our quality of life. Remember that it helps us keep our balance as we age, preventing falls – as they say, "ain't nobody got time for that!"
Choose an enjoyable exercise because if there is no joy in it, chances are it won't last.
"If you haven't found something which is pleasurable, either the activity or the people you're doing it with, then you don't have much reason to continue it. When people start viewing exercise as a duty or obligation, then that's not a formula for sustained activity. That just puts people in a constant state of dissatisfaction."

Mercola
Your Genes May Be the Reason You Hate Exercise
Instead of forcing yourself to go to the gym when you hate it, try some activities that don't feel like exercise.
Ballroom Dancing, or any other style of dancing
Tennis
Biking
Hiking
Swimming
Yard work, gardening
Rowing a boat – try joining a Dragon boat team
Maybe you're in your late forties but still not exercising regularly, if so, there's no better time to start being consistent!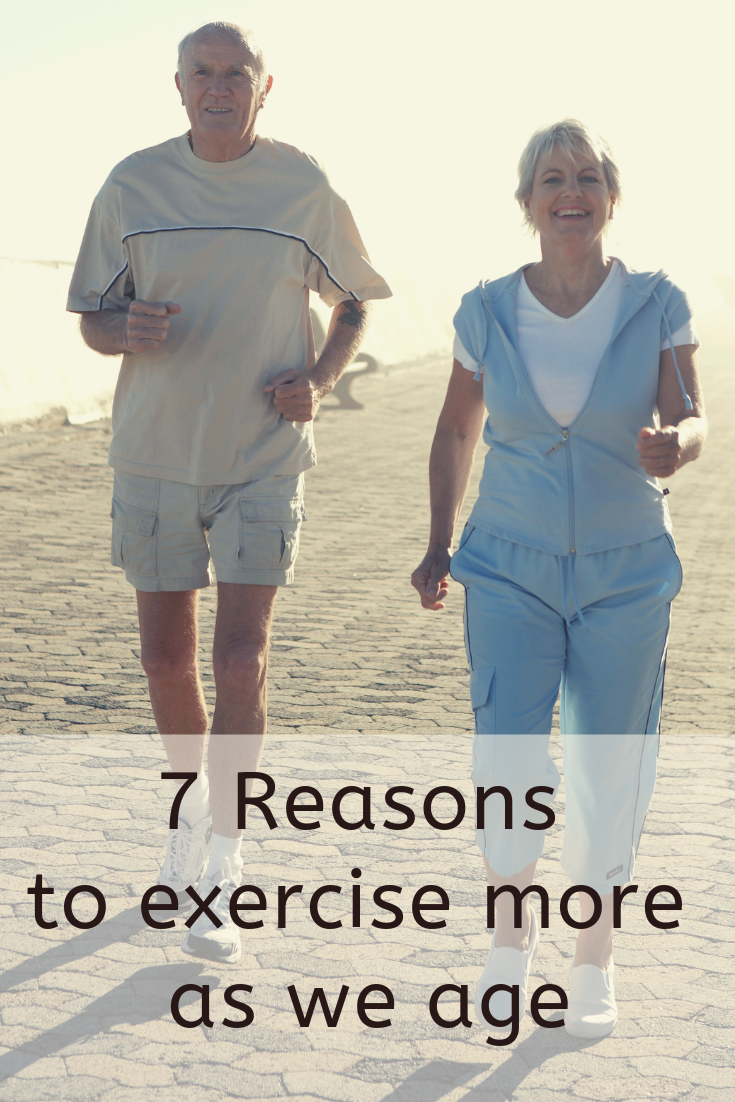 source: https://articles.mercola.com/sites/articles/archive/2014/08/10/high-intensity-strength-training.aspx (source removed)