Last Updated on June 29, 2022 by Rebecca Huff
A macaroon is a coconut based dessert similar to a cookie. They are typically very sweet and made with shredded coconut which creates the signature taste and texture of the beloved macaroon!
Macaroon – [mack-ah-RUNE not mack-ah-ROHN]
Not to be mistaken with the macaron which is buttercream sandwiched between two meringue based delicate eggshell-like cookies. Macaron's which come in many colors and flavors aren't nearly as sweet as macaroons. In addition, macarons [mack-ah-ROHN] are much harder to make! My daughter Macey can make Macarons and hopefully she will share her recipe and techniques with us later, but for now we will focus on the Macaroon.
Macaroons typically contain egg whites and require some baking. However, I developed this recipe to skip egg whites and also it requires no baking! This coconut macaron recipe is divine as vanilla or maple but can easily be made into a chocolate, lemon, caramel or other flavored versions by changing the extract used.
I used to make a delicious macaroon in my dehydrator that used maple syrup as the sweetener and also a binder to hold them together. Now that I follow a ketogenic lifestyle I decided to alter the recipe so that I could enjoy my favorite maple flavored macaroons without all the calories and carbs.
These are so easy to make you can whip up a batch of them in less time than it takes to run to the store for cookies! This recipe makes about 12-15 macaroon cookies depending on how big you make them. They will last in the freezer for up to three months.
Read the macaroon recipe completely before mixing!
When making this recipe, please follow the instructions exactly, taking care to follow the divided measurements of coconut. The first 1 1/3 cup must be blended with the other ingredients to make the base that will hold it all together. After the base is blended well and becomes creamy, only then should you add in the rest of the coconut flakes. Don't over-process with the blade of your food processor because you do want to be able to see the coconut texture.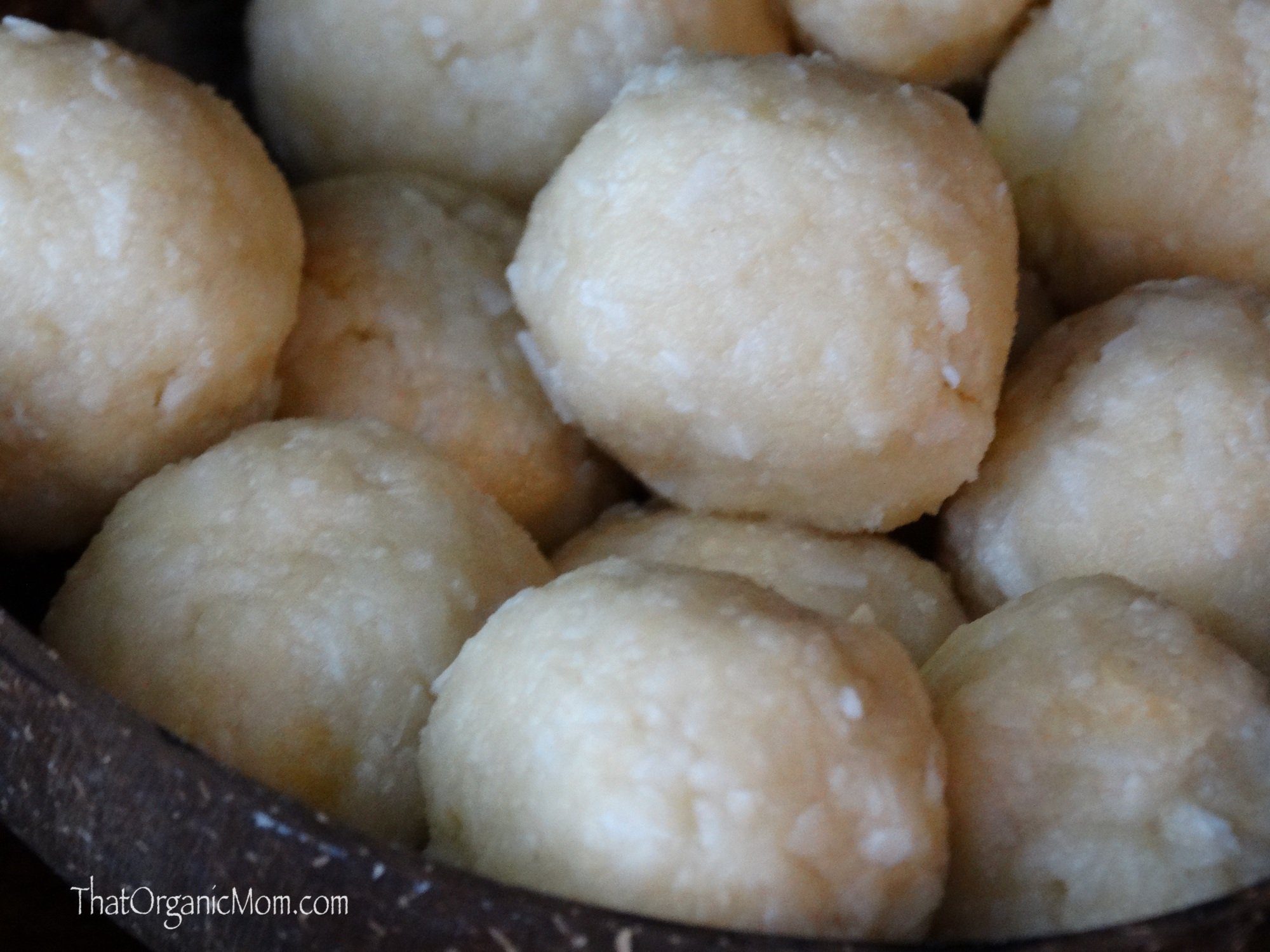 Enjoy these macaroons as part of your low carb lifestyle! They work great for those of us following a ketogenic diet or for THM diets as a satisfying (S) treat.
In case you wanted to know, so you can mark your calendar, May 31st is National Macaroon Day! Just remember macaROON, not macaRON.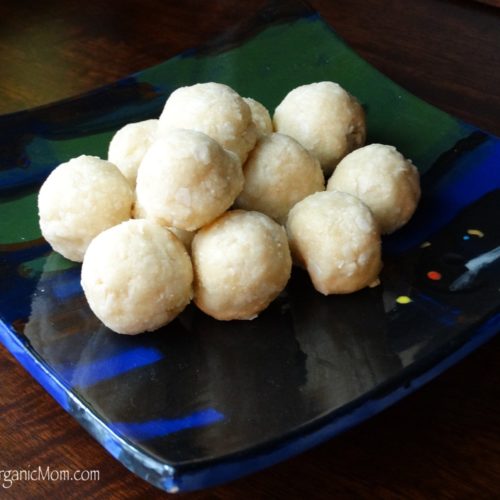 Low Carb Coconut Macaroon

Dairy Free

Gluten Free

Keto

Low Carb

Trim Healthy Mama
Sweet and delicious and packed full of that coconutty flavor you love.
Ingredients
3 1/3

cup

coconut flakes

unsweetened - divided

3

tablespoons

coconut oil

5

tablespoons

almond flour

1/2

teaspoon

salt

2 1/2 - 3

tablespoons

powdered erythritol

1-2

teaspoons

maple extract

or in a pinch, use vanilla or caramel
Instructions
In a food processor combine 1 1/3 cup coconut flakes plus the coconut oil and almond flour.

Turn on and let the food processor run, scraping down the sides when necessary, until a paste forms.

Add salt and sweetener and blend until just combined.

Add the rest of the coconut flakes and pulse slightly just to combine, you don't want to blend it up completely. Some of the coconut flakes should still be visible for a good texture.

Using a melon baller or just a tablespoon scoop a portion into your hand and roll gently into a ball, repeating until you have used up the entire mixture. 

Let the macaroons rest on a piece of parchment or wax paper in a cool dry spot until ready to eat.

Store in fridge.
Notes
If you find the mixture does not stick together well, simply add a bit more melted coconut oil and stir. Add the oil only a teaspoon at a time so you don't end up with oily macaroons!
When storing it's best to chill the macaroons not touching one another so they don't stick together. After they have cooled they won't stick together anymore.
Nutrition
Serving:
1
/15
Calories:
126
kcal
Carbohydrates:
6
g
Protein:
1
g
Fat:
13
g
Fiber:
2
g
Sugar:
1
g
You might also like my low-carb matcha truffles recipe!