Podcast: Play in new window | Download
Subscribe: Apple Podcasts | Google Podcasts | RSS
Last Updated on June 29, 2022 by Rebecca Huff
The word crisis is defined as "a time of intense difficulty, trouble, or danger." If we're lucky, we'll all see midlife, but must we have a crisis? How can you avoid a midlife crisis? Some women sail through those middle years with ease, while others may begin to question the meaning and purpose of life. Menopause may be around the corner, or it may have already begun, but you're far from old age!
No matter what age group you are in, life satisfaction will have a lot to do with how you experience the mid-life years. Changes in family life, living without kids at home for the first time, a health crisis, and hopes for new opportunities may be things people experience during this midpoint in life.
What do you want to do with the rest of your life? How would your younger self respond in the same circumstances. It's amazing how much the perspective changes in middle-aged people and I love it!
This Interview Covers
In today's episode author Lisa Levine is with me to discuss the topic of midlife for women today (since we are both women and my podcast audience is primarily women.) 
What do we mean by a midlife crisis, and can women avoid one? Does our transition in and through these years have to be a crisis?
We've all seen the portrayals of a midlife crisis, which is usually depicted by middle-aged men with flashy red sports cars, perhaps an affair. To some degree, a transition of identity appears to occur. While the stereotype exists for a reason, is this what we see with women? What does a midlife crisis look like for her?
Is a midlife crisis inevitable for all women, what factors come into play? Hormones, childhood trauma, mental health, circumstances, personality, etc? How much does menopause play a part in a woman's well-being during these life changes?
Are some women better prepared somehow to cope with the challenges that occur in middle age – why do some people seemingly sail right through while other women may go through drastic changes?
As a woman who has gone through a turbulent midlife crisis and having walked through it with multiple friends, I'm wondering, is there some advice you can share on decision-making during this period?
How can we spend less time feeling the angst and longing for either things that are past or some new adventure that we can't necessarily identify?
Do you have any tips for family members who have a loved one experiencing a midlife crisis?
What would you say is the best thing a woman can do if her best friend is going through this period of life and considering giving up on say 25-30 years of marriage?
It's difficult when you are in the midst of a midlife crisis in your own life to see younger women maybe on social media, advertisements and such idolized, do you think as a society we'll ever get this right? As they say, youth is wasted on the young!
How can women embrace midlife?
Lisa's Actionable Steps
Be present in the moment
Meditation
Journaling
Pausing practice
Don't compare and despair
Practice mindfulness
Set new goals
Create a vision board
Commit to a mindset change
Get quality sleep
How to Support a Friend
Practice active listening
Do something out of the ordinary and have fun.
About the Author
Lisa Levine is a Martha Beck Institute-certified Life and Health Coach at Audacious Health & Wellness. She helps women who are approaching midlife to create new and healthy habits in the way they think, eat, sleep and move, empowering them to live their lives fully and audaciously. Originally from the East Coast, she currently resides in Seattle spending much of her time writing, drinking matcha, overusing emojis, parenthesis, and punctuation (can't stop, won't stop), enjoying the beauty of the PNW, and playing in the kitchen, creating healthy fare for her family and friends. She is comforted by the reminder that the only constant in life is change and by the deeply rooted belief that ultimately everything will be OK in the end. If it's not OK, then it's not the end.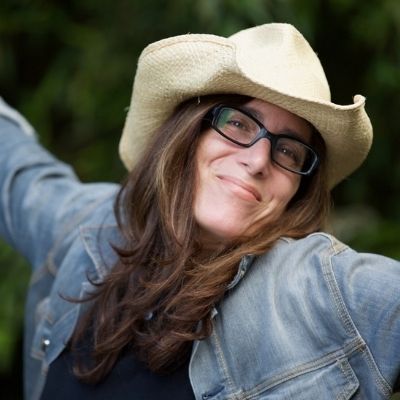 Visit Lisa at the links below:
Website: AudaciousWellness.com
Instagram: TheLisaLevine
Other Resources
Transcripts for How Can A Woman Avoid Midlife Crisis

Timing for these transcripts are for the video which you can find here: https://youtu.be/GKWazluMaoQ

[00:00:00]I am so excited to be here today with author. Lisa Levine, Lisa has written a book that is called midlife, no crisis, and I love it because I actually even have slides from a talk I used to do called midlife without the crisis.

[00:00:16] Because I think this is such an important topic, so I'm so glad to have you here. Thank you for coming on the show. It's my pleasure. Thanks for inviting me. And yeah, it's something that I could talk about, endlessly, because it doesn't have to be a crisis and certainly it can be it's so filled with possibility of transformation, which is in my opinion, always a good thing.

[00:00:40] I agree. So let's clarify right up front. I just want to let everyone know that for, for the discussion today, we're mainly going to be focusing on women. And although we know that the typical image or stereotype that you think of when you hear midlife crisis is usually the man or at [00:01:00] least that's the way it's portrayed in Hollywood.

[00:01:03] But for today's discussion, we are going to be talking about women's issues. So why did you write this book? Can you start with telling me a little bit about that? Yeah. I wrote this book I actually really probably started writing this book when I started writing a blog and that, because I'm now 57 and I started writing my blog when I was around 49.

[00:01:29] And I guess I was 50. I was going through my crisis when I went. Quote unquote crisis when I was 48. And I recognized when I got to the other side of it, how what a remarkable thing, well remarkable opportunity. It was to dive in and to re I don't even want to say reinvent myself because it was not a complete reinvention.

[00:01:51] It was just a reconnection of getting in touch with the things that filled me up and allowing the space for that. And so once I started [00:02:00] to write about it, it kind of grew from there. And then the book was born really from those blog posts from that feed () so it started with a blog – and it means a lot to me .

[00:02:13] To – I feel like one of the things that I can do is to help other women feel empowered in their journeys. And so it meant a lot to me to help others reconnect to themselves as opposed to falling into the crisis.

[00:02:26] story. For sure so in your blog, when you were starting this out, was it more from the perspective of what you were going through or was it kind of like sharing advice for other women? I think it was a combination. I wouldn't, I would not share advice about something I hadn't experienced myself. And so it was very much about, this is how it looks.

[00:02:49] This is what it looked like for me. These are the things I was thinking or feeling. And this is what I learned from that. And this is how it might also apply to your own personal experience. [00:03:00] Gotcha. Well, we know from, like I said, the stereotypes, what a male midlife crisis looks like, at least the portrayal.

[00:03:09] What does the midlife crisis or this phase I know some people don't like to use the words midlife crisis, so whatever you want to call it, we're calling it for the sake of this podcast. We're going to call it a midlife crisis. What does that typically look like for a woman? Typically it's a conflict between a person's perception of themselves in their lives, the way they think it should be and what they want them to be versus what it, what is happening right now.

[00:03:37] So it's generated by a desire to change your identity in some way. And I found that there's actually a really interesting term called middlescence sort of like it's like adolescence, but it's, it happens. I don't remember who coined that phrase back in the, I think it first came out in the sixties. I'm not sure, but there's a woman named Barbara Waxman who talks about Middlescence quite a bit.

[00:04:00] [00:03:59] And it correlates with adolescence in terms of that it's a traditional time for searching for identity and greater meaning, but. The difference is that you're not driven by your hormones, your more you find yourself. There's, it's spaciousness. It's openness because you're not being driven by your hormones.

[00:04:19] Your hormones are still in play mind you. And it's, it's all about menopause. And we can talk about that, but there's a spaciousness, there's a room all of a sudden, because you're not driven in the same biological way that you are when you're an adolescent. So middlescence is, yeah, it's about, it's about a transition and a searching.

[00:04:36] And I think a mid, life, it can feel like a crisis because you're, you're going, what, what is this all there is like what and in fact, it, again, it's an invitation, in my opinion, it is an invitation. So that's kind of what it is. It's really, you can look at it almost like a second adolescence except with a whole lot more wisdom and less.

[00:05:00] [00:05:00] Hormonal drive. And so, and the way that is the reason it's a crisis is because again, it's that perception of of the it's a questioning of the perception of who you are and what you're, what's going to happen. And maybe the questioning of some choices they've made in the past. A hundred percent of choices in the past and what that will look like going forward.

[00:05:26] You know, if there's something about turning 50 or hitting that middle mark where you suddenly go, Oh my gosh, I really there I do have, there is an expiration date. On this life of mine. So the urgency about what do I want to do is comes into play sometimes. And it's been a much, certainly in a different way than when you're an adolescent.

[00:05:48] I do want to clarify, so one, can happen at other ages. It can happen earlier. It can happen a little later. It doesn't happen at the exact. Like, you know, the day you turn 50. I [00:06:00] feel like for some, with women, perhaps it starts a little earlier in my case. I know it did. And I wanted to go back to the hormone bit, so do you feel like hormones play a factor at all in this change?

[00:06:15] Absolutely in the sense that, you know, when your body is doing things differently than it has in the past, when our brains don't like change our brains, don't like change. And so anytime things start to get changed up, you're you start to freak out a little bit. And so, because the hormones and not everybody has.

[00:06:34] Huge hormonal side effects. Some people don't have a lot of night sweats or hot flashes or brain fog, and some people have it very much, you know, much more intensely. There are, we're all different. We're all biologically, uniquely different. So we don't all have the same experiences, but I do think that it can come into play because say for instance You know, you've always been an excellent sleeper your entire life.

[00:06:57] And then all of a sudden, your hormones start to act [00:07:00] up and you dealing with insomnia and it makes everything feel a thousand percent worse and it certainly can contribute to what the hell is going on with me. And you can, you know, you don't think straight. Another thing is, you know, for me, I found that I couldn't drink red wine anymore and I love red wine.

[00:07:16] And I remember thinking like, Oh, you know, it's got resveratrol. , it's so good for me full of antioxidants. But when I would drink red wine even a little bit, I would have hot flashes and night sweats so that it was like, Oh my gosh. Now I have to give this up. I love this. Thing. How do, why do I have to give it up so that can also can contribute to this –

[00:07:36] my life is going downhill. Everything's going down the tubes, everything's changing and more of a freak out as opposed to Hm. Curious. Hm. So hormones, definitely. How much does these other factors come into play such as our mental health? You know what the state of our mental [00:08:00] wellbeing is at the moment, circumstances trauma that we may be faced in our childhood, our personality types.

[00:08:07] How much do those factors come into play with this crisis period of time? Well, again, everybody's different. So it really depends on your unique situation, but feeling anytime you have feelings of pessimism or helplessness that your mental health is affected. And figuring out, so restlessness anxiety, irritability, feelings of guilt or worthlessness, confusion and overwhelm.

[00:08:34] I mean, and you can be directing. Oftentimes we internalize those. Like I screwed up, I made a choice and then we'll also, it can lead to resentment of others. So any time and compare and despair. That's another one. That's another really big thing. When you're starting to look at other people's lives and comparing them to your own, as opposed to just staying in your own lane and figuring out what's going to work for you.

[00:08:57] So that can, it all leads to self [00:09:00] criticism, not a useful thing. And so that is kind of where the mental health aspect comes in, in my opinion And also there's this kind of constant refrain of what's it all about? Like I used to, there's an old song called I think the refrain is what's it all about? Or is that all there is?

[00:09:16] And I remember thinking when I was in my depth of despair, that it felt like that was on repeat all the time. And as far as childhood trauma or re re you know triggering trauma. I think that really would depend again on what you experienced. Did your mother go through a really rough time when she was in menopause or going, approaching menopause?

[00:09:42] What happened to you? So, yeah, it could absolutely trigger. I mean, for me, my mother had a, I, she didn't even remember when I asked her about it. She never discussed it with me. So I think that having those conversations can be really important. And and certainly like if [00:10:00] you're a glass half empty person in general, this can, this can come into play.

[00:10:05] You know, it's like why is this always happening to me? Why how I can't believe this is happening to me in my life, as opposed to, huh? This is happening right now. I wonder why. Wonder what I can, you know, I wonder, I wonder what, what it means. I wonder what I can learn from this. I wonder what opportunities might come out of there.

[00:10:25] If you have more of a glass half full person. I don't know if that answers that question, but I really think that everyone is different uniquely different. It does answer the question, but it brings up so many other questions. I like trying to focus and think of all of the things I want to -, compare and despair that, yeah.

[00:10:44] I love that. That's so accurate about what we do. We're comparing ourselves to people, not even in our age bracket. I mean, it's even, you know, so setting that aside because obviously we know that that's something that we need to work on. [00:11:00] We don't need to compare ourselves to others. We need to measure our life and our success by our own yardstick, not someone else's! Resentment.

[00:11:09] You said something about it can lead to resentment of others. Can you elaborate just a bit on that? Well, I think that certainly it's for instance, if you've been married for a long time, you know, if you're in a marriage you can start to, if you're not discussing things, if you're not in a marriage where conversation and communication is a regular.

[00:11:30] Factor then your resentment can start to build. And certainly if you're having, if you're, if you're in that identity vortex where you're going, what the heck is happening, that makes it very easy. If you're not communicating with your partner to veer into resentment, in fact, you probably already have before your mid life crisis, but it can become very exacerbated.

[00:11:52] And with your teenage say you're raising kids and you've got teenagers and you know, teenagers are going through adolescence while you're in potentially [00:12:00] a middlescense. And you know, if you have a teenager, if you know, you know, I mean, they can be a real pain in the neck and you know, they they know how to push every button.

[00:12:10] So it can be, you can start to think, well, I thought I could be doing this, that the thing, but work for. This sulky teenager or this boss, who's not paying attention to my needs. I'm not, I'm not, I'm not valued in my workplace. It can be resentment, can really play a big factor. Can be a clash of all those things.

[00:12:29] Wow. It's just so much on your plate at one time. Exactly. So much of what you said resonated with me, just then and I'm sure many of our listeners who have been in this situation can probably relate to a lot of things that you just said. when you're corrected questioning your identity in any way, it can feel like what might, what we call a square one meltdown. And what that means is that if you're comparing the, our life cycles to like [00:13:00] human metamorphosis to that of a Caterpillar, for instance, like when a Caterpillar changes into a butterfly, it creates a cocoon and it goes into its cocoon and it literally melts down.

[00:13:10] Into DNA goop. It doesn't just go in there and then grow wings. It has to melt down. And then stage two is when it starts to reform and in order, and it climbs out of the cocoon, that's the dreaming and scheming stage. We call it and it starts to climb out. And when you're in that dreaming and scheming, you're reforming your.

[00:13:28] Sort of testing out all the possibilities in your mind and stage three is it's the hero's journey. It's when it's when the butterfly climbs out and you really can't help it, but you have to do it on your own. You can't. If somebody tried to, if you were to open a cocoon and try to help the butterfly out, the butterfly would die.

[00:13:46] It needs to, it needs to go on that journey on its own. And then stage four is kind of home. So I use that framework for my coaching clients and when we're in a , Square one situation we're in the meltdown The [00:14:00] best things to do really are small moves. Not big moves. So in terms of getting a divorce, for instance, unless you're in a situation where you've been in counseling for years and years, and you've tried it and you can honestly look yourself in the eye and say, I've, I've given this everything I have and I'm, I'm ready to move on as painful as it is.

[00:14:19] That's that's one con… that's. That's a different conversation, but if you're all of a sudden, you're at 47 and you're like, everything's sucks. I don't know. I think maybe I just need to get a divorce, then I would say small moves, get a counselor or a life coach or somebody that can help you figure out really what's going on.

[00:14:38] And friends are great and if it weren't for my girlfriends, I don't know what I would do, but sometimes it's helpful to have an unbiased soundboard, somebody to really talk to where you can say all the things. That you might not say to your girlfriends, that you might not even realize that you were thinking until you said them out loud.

[00:14:56] And sometimes that's the main thing you need to do is just hear them, [00:15:00] you know, as a coach, I hold space for my clients. So they can just say what they need to say. And sometimes, and I reflect it back to them. There's so much. Truth. And it's just such a powerful thing that you said, because I feel like, you know, it can be a little bit of a mixture of things, you know, and I do feel like sometimes it's not a great time to make really life altering decisions. If you're not a hundred percent stable in your hormones and like, where are you?

[00:15:30] You know, you're sure where you're going, but what you said about being a hundred percent sure. And I think that's where a therapist, counselor or life coach can really come in because, and this is, I think a misconception that a lot of people have when you have a life coach or a therapist, is that they are going to tell you what to do.

[00:15:46] And that's not at all how it works. You figure out what to do the coach or the therapist is just there to facilitate your understanding and process your own feelings, so. A hundred percent, I mean, I always say to my [00:16:00] clients, right from the get-go, I'm not an expert in you, you are an expert in you. I am, I am not that at all.

[00:16:05] I am here to listen and to reflect back and then to help give you some tools. So you can navigate your way out of wherever you are. I'm not going to do it for you. I mean, the difference between coaching and therapy is really, you know, a life coach is kind of like a trainer for your mind. It's really about coming back to, what are you thinking?

[00:16:23] What are your thoughts? How can you notice what those thoughts even are so that you can start to question them and say, are these true? Is this really happening? Because so many of our thoughts that we have when we hit mid-life are based on cultural myths, you know, it's, it's, there's so much there about, you know, over the Hill. And I mean, I love that perfect example is that, you know, women who want a divorce. At this age is, must be some childhood trauma thing.

[00:16:53] It's never, you know, it's, it's, it's not about the man. It's always about something, you know, something that's a myth. That is [00:17:00] a really, I think a good example of a lot of BS. But it's a thought, right? So when you question it and you, you start to dive in, then it can, that can create some meaningful change.

[00:17:10] And so as a coach, that's really what I'm focusing on with my clients I'm not, I'm not a therapist. Right. And I think there's a big difference between a therapist and a coach. A coach is helping you, like, I think go towards the future where a therapist is kind of helping you understand your past I mean, that's obviously a very simplified explanation of the differences, but there is a difference between what a coach does and the therapist.

[00:17:38] So in what we're talking about basically is decision-making and when it comes to decision-making, is there really any advice that you can share or just like maybe some. Not necessarily concrete rules, but some guidelines, I guess, that women can go by if they're feeling uncertain, because you know, [00:18:00] when you get into this period of life, it feels like all of these things are so heavy and I, I just have all of it.

[00:18:07] It can be almost like burnout or overwhelm. And you just want to make a change, but you're not maybe sure what the change needs to be. And then you start making decisions. What are some guidelines to go by, to just make sure that we stay safe and make good decisions during this period of life? Yeah, that's a great question.

[00:18:26] I would just start by referring back to that whole square one meltdown thing, which is about small moves are best when you're in I and I in an identity transformation. When you feel like who you are, is it called into question then making small moves is definitely good. And also in terms of that metaphor, if you're cocooning, then sometimes literally rack yourself in a blanket, having a cup of tea, giving yourself permission to have what I call Mouse view versus Hawk view, right?

[00:18:58] So you don't have to see [00:19:00] the whole picture. You just need to see what's happening right in front of you. You just need to see what your next move is. What are the next 10 minutes? You know, 12 hours day next day looks like versus looking at the bigger picture. So that's. One thing is giving yourself permission to back it up and just what, what needs to happen next?

[00:19:19] What's my next move. Another thing that I like to remember is that how do we have the life that we want it's by being awake in the life that will hold it in. So just think about that for a second, because it's like, we're so busy going, what happened behind us and what might happen in front of us that we are not in the present moment what's happening right now.

[00:19:43] How do I feel in my body? How can I reconnect to my body? Because we're all so up in our heads all the time. How can I, how does it feel right now? How do I feel right this minute. And going from there. So I, you know, life doesn't always deliver those aha [00:20:00] moments. Sometimes it's more of what I call a glimmering or a, a yes, this moment.

[00:20:06] And I like to encourage my clients to pay attention to those glimmerings or those yes this feeling. . And I, one of the ways I talk about in my book is creating a vision board. That can be really fun if you don't know exactly what's going to happen, you don't necessarily sit down and say, you know, I'm going to vision my next vacation, although that's okay, too, nothing wrong with that.

[00:20:28] But it's more about going through magazines and pulling out the pages that appeal to you. You might not know exactly why it might not come together until you've got it all sort of in a pile. And And paying it and then noticing, well, how does this picture make me feel? How does, how does that image, what am I feeling and how can I get more of that?

[00:20:48] What is, what does that making me feel? So sometimes what you might find is that what you're really creating a freedom and what can you do right now to sort of get some of that feeling. [00:21:00] So what will help you make, feel, make you feel free right now without, you know, basically burning your entire life down.

[00:21:07] Wow. That is really powerful advice So would you be able to give us some examples of how can we spend, and I understand that being present, but I think a lot of people really don't.

[00:21:22] Get like when you unpack being present, what does that mean? Like how do you do that? How do we spend less time feeling that being in our head or looking past, looking ahead? How. Can we break that down a little bit? Like, what does that even look like for a woman? Well, it looks like, again, we're all uniquely different, right?

[00:21:42] But I, it really all comes back to, if you're talking about being present, then it's typically some form of mindfulness and meditation. And I know that a lot of people, when they hear that, they're like, Oh God, I suck at meditation meditation. I can't do that. But Because [00:22:00] of the way, again, that our brains are wired, which is to keep us safe and to go scanning the environment for what's out there.

[00:22:06] What did we miss? Don't forget. There's that cave is dangerous. You don't want to go in there. You know what we call wired way. It feels like it can feel like a tremendous undertaking. And I know myself when I would sit down to meditate that might, you know, I would be good for about. 38 seconds until I was like, Oh God, the dentist appointment and what am I making for dinner?

[00:22:26] And oh, you know, whatever it was that was calling me back. But the thing about meditation, the thing that makes it so powerful is that it's not just about getting still it's about training your brain to come back to now. Right? So it's about okay. Thinking, I'm having a thought now I'm coming back following your breath is another, you know, bleeding meditations are good, so it can look like that.

[00:22:51] It can also look like doing something that makes it brings you into the present. So for me, it happens to be cooking. Like I [00:23:00] love to cook and I, it and I doesn't have to, I'm not a fancy cook, but I love when I'm in there when I'm chopping, when I'm, when I'm. Getting ready to cook something. I am present. I am not worrying.

[00:23:12] I'm not fretting. I'm enjoying where I am in the moment. So any activity that gets you into that moment is whether it's exercising, you know, even just taking a walk, being in nature, petting your dog Anything, getting a massage, anything that can feel like you're just not in your head and you're in the present moment.

[00:23:32] So I, I, the other thing that I think is great for that is journaling. And I think that that is, you know, if a vision board isn't your cup of tea is that feels too woo-woo. Journaling is a really great option for just getting all that stuff out of your head. And I don't know if you've heard of Julia Cameron's," The Artist's Way" she wrote a book 20 years ago about basically how to reconnect to your creative side.

[00:23:58] And a few years ago, she put out a [00:24:00] new edition, which is called, "It's Never Too Late to Begin Again". So it's really geared toward the midlife. Person. And so the questions are slightly rejiggered and it's a really great resource for trying to, for being present and coming back into the now and noticing what's happening and how you're feeling and what's going on.

[00:24:22] I love that that's a lot of really good, actionable examples. I think I'm going to make a bullet list with those. So that that's very helpful. I really, I appreciate that so much. And I think sometimes just like, hands-on understanding how do I do that? And when you said the cooking example, that really resonated with me because I love cooking and I can see how you can really be present when you're. chopping and the steam and the, you know, just the whole cooking experience for me – For being present for me. I have two things to add. Another thing is that if meditation feels too [00:25:00] overwhelming, then you could Institute what I call a pausing practice instead of a meditation practice.

[00:25:04] So what that means is that throughout your day, you can either set a timer on your phone. You could create a like a cue for yourself. So anytime you were at a red light, you take a deep breath, a pausing practice is a moment where you literally stop, put your feet on the ground or in your car or wherever it is.

[00:25:21] And take one, two, or even three deep breaths. And then just notice it. What that does, is it activates your parasympathetic nervous system. Which is the opposite of fight or flight. It's the, it's the rest and digest. It's the chill. And so that is a great thing to do with a pausing practice to bring you back to the right now, to lower your cortisol.

[00:25:45] Another thing that helps us, literally, you put your hand on your heart, even two hands on your heart. And take a deep breath. There's a response, your body just dips a little bit so that those things can be great for a pausing [00:26:00] practice. And the last thing I wanted to say is committing to a mindset change.

[00:26:05] So this isn't so much about pausing, but what it is is it's about. Committing to staying curious instead of panicking. So knowing that, that I'm, I'm noticing I'm observing what's happening. It's like you're putting on your detective hat or your watcher hat. And when you start to freak out to separate yourself and notice what's happening, I'm going to look at this as a, as a curious, Observer as an anthropologist, what's happening.

[00:26:35] So the minute you start to create some space between you and the negative thoughts that swirl around is the minute they start to lose a little bit of power. And you can notice that even just now, if we're talking, if you're saying I'm freaking out versus, huh, I'm having the thought that I'm freaking out, it feels like completely different.

[00:26:54] Yeah. So just some space in between you and the thoughts is a good thing. Very yes, [00:27:00] that, that makes a lot of sense. pausing and kind of seeing the situation as maybe almost as a bystander watching your life and not being so inside of your head, like you were saying before, that makes a lot of sense.

[00:27:15] So it gives you a moment to kind of step back the last thing to add to that is just giving yourself some grace. My goodness. This is not all. Natural. You know, like sometimes you have to remind yourself or you have to, or, or you, you know, you learn new tools, give yourself some grace because you know, this stuff can be really hard.

[00:27:34] And so when you start to remind yourself that you are just a human, you are just, we're all just walking each other home. You're just a human, you're just trying to figure out what's going on and that's okay. You don't have to have it all figured out. You don't have to be perfect. Mistakes will be made – give yourself some grace.

[00:27:52] Yeah. I think that's something that as women we don't do enough is giving ourself that grace, we give other [00:28:00] people more grace than we give ourselves. And I think that could be part of maybe why midlife you know, that transition kind of also feels a little bit like burnout. It's a very similar feeling in my experience.

[00:28:15] So there's like, Okay, I've done this for so long. It's a lot. And I'm really tired. Is this all there is to life and what's next. So yeah, I think those techniques could be very, very helpful. changing gears a little bit. I am wondering, I don't want to put too much emphasis on it, but as women a lot of us are pretty social.

[00:28:38] And like you mentioned, you have friends and it can be very helpful to talk to your friends and then it can be also helpful to talk to a therapist because you can let your guard down a little bit more. But say you are a woman and you've maybe already been through kind of this midlife transition and you come out the other side and you know, [00:29:00] you're empowered, but then you have another friend who maybe is going through this transition in her own way.

[00:29:07] And you see some of those struggles is there, any way to help your friend, like what's the best way to help a friend going through this? Well, first off, I'd say, go buy them my book

[00:29:21] It's all right there. Thank you. It's designed for when you're in overwhelm specifically, because it's sort of going back to that square one thing, it's bite sized pieces of information. So you read it and you're not overwhelmed. Yeah. I love how you put these little these pages, which are not just. You know, straight content, you know, it's like these little pep talks you get throughout the book, which I think that's really cool.

[00:29:51] So yes, getting the book asking them what they really need. Like, you know, and not trying to fix it, but just listening because, you know, as women we're [00:30:00] so interested in the whole, whydon'tya try this and let's try that and let's fix it. And sometimes we just, you know, it's, it's harder for us as friends to do the listening, but, you know, meaning just listen and not fix, but it's often just what our friends need.

[00:30:14] It's just, wow. It's called active listening where you're just saying, Oh, that must suck. I'm so sorry you're going through this. Why, you know, just to really be there and not try to fix it. The other thing is to be patient with them, especially if you've been through it yourself, you know, that there's another, there's the, there's the other side and that eventually they will get there and to remind them of that, you know what?

[00:30:37] You've done hard things before. This is really hard. Is this the hardest thing you've ever done? Maybe, maybe not, maybe you've done other things that are much harder and you've gotten through it. So you are resilient and you will get through this. And I am here for you to, you know, I will. I will hold your hand the whole time.

[00:30:54] And so being … and also creating some engaging experiences because Sometimes [00:31:00] again in that whole, I want to fix it. Sometimes what we just need is to do something fun with our friends. That's not just going out and having a glass of wine or, you know, or, or watching a movie. It could be something really off the beaten path.

[00:31:12] I mean, what comes to mind for me right now because it's almost spring and I'm in the Northwest is, you know, go see the tulips. That we have huge fields of tulips. Like just getting anything that you can get outside into nature is like bonus points, but creating some kind of engaging experience with your friend, that's going to get them out of the everyday.

[00:31:30] So it's kind of like, that is, it is it does shake up the brain cause it's not the same old, same old, it's something different, like is a good thing. Very supportive. So active listening and do some kind of adventure that's fun and out of the ordinary for you both. I like that. Very good advice.

[00:31:49]I guess, reflecting back on something that you said before, because like I said, there were so many rabbit trails I wanted to go down when you were talking, but can only ask one question at a time. [00:32:00] So you said compare and despair and I think that our society as a whole kind of sets women up for this.

[00:32:09] So, I mean, we, we are taught to compare and despair from the time we hit puberty, I feel like, but it's really, really rampant. at our age, because we see so many examples of age-ism. I don't want to throw anyone under the bus, but there's a couple of shows out right now where the 56 year old is played by a 35 year old actress.

[00:32:32] And that kind of thing, you know, there's plenty of actresses that are in their fifties. I'm just like, why can we not cast an age appropriate person for this role? So when it comes to age-ism, Do you think we're ever going to get this right? Like how do we, how do we fight that, that whole ageism thing? And why is it more skewed towards women than men? Oh my gosh. I sure hope we can get it right one day. And I think [00:33:00] having conversations like this is absolutely as an entry point to starting to get it right.

[00:33:04] I mean, we're talking about what would boil down to a cultural revolution in a lot of ways, this mythology is so deeply rooted and You know, I think again, it's recognizing, well, first of all, who are those? Who are those cultural norms, the fittings. And then when I think about it, who do they benefit the benefit men and they benefit

[00:33:32] corporations, they benefit, they benefit the diet culture. They benefit people who are selling you something, because initially if you're starting to think I have to change the way I look, I have to look younger. I have to anti-aging … you are going to end up spending a lot of throwing a lot of money at that problem, potentially.

[00:33:48] And so who does that benefit? And you know, this whole thing about men want a younger model, you know, it's I stopping. Stop buying into that for one thing recognized, because that goes back to [00:34:00] questioning your thoughts. Right. And, and all revolutions really are started with, I mean, you got to start in yourself, you have to start by changing.

[00:34:08] Your own personal views. So recognizing what you know, who says, who is a question I like to ask, ask the question says, who, why would I believe that? Where do I think that came from? So noticing that, you know, part of it is that we're living a lot longer than we ever lived before. So, you know, we now have this whole period of time after age 50, like between 50 and 85, where we have potentially 30, 40, more years to make a difference to be to.

[00:34:36] Get out there and do things. And so, you know, the more time we spend believing the, thebull, you know, the junk and all of the mythology that just takes us away from ourselves, it doesn't benefit anybody. So I definitely, and you know, here's another example of culture differences, for instance, in Japan women in midlife, it's, it's called your [00:35:00] second spring.

[00:35:01] And so when women come into that time of their life, they're celebrated, they're revered. It's a beautiful, it's a beautiful cultural transition and here it is not. So it is definitely this, this society, this culture, for sure. So recognizing that and realizing that it's not necessarily true, it's, it's how, we've, how it's been set up.

[00:35:22] And like most things in our culture, it was set up by men. You know, and so we don't have to, we, we, we can make the change by sticking together. So following people on social media that aren't people that make you go, Oh God, I wish I had that life versus, Oh wow. Like I'm inspired to make a change. I'm inspired to let my silver hair grow in.

[00:35:42] I'm inspired to wear that or do that, or stay that or hang out with these people, whatever it is that if you notice that it's making you feel crummy, that's comparing to spare. If you notice that it makes me feel energized. That's a whole different conversation. Yeah. I [00:36:00] so many thoughts went through my head when you were saying that, I just feel like we could carry on this conversation forever, but obviously we can't.

[00:36:07] But yeah, I, I am part of groups. The silver revolution, I can't remember I'm in two or three different Facebook groups about, you know, letting your hair be natural with the gray come in. Been letting my hair be gray for probably five or six maybe longer. It first started actually, because, and this is to me, a sign of change in the next generation, or maybe it's just a Pat on the back for how I raised my kids, but my oldest son, who's 23.

[00:36:37] He's 23 now, but at the time he was in his teens and I was like, Oh, I'm starting to get gray hair. Maybe I should go have my hair colored. And he's like, No mom don't do that. Why would you cover up your wizard status? You've got to wait. You got to get to a hundred percent wizard status. Like in his mind having the gray hair was so cool.

[00:36:55] And I was like, love that. And I hate coloring my hair if, to sit there for hours and [00:37:00] it makes my scalp burn and I don't want to do that. So big deal. Why do I have to deny the fact that I'm getting gray hair? I'll be 50 in a few months. Of course, I'm going to have some gray hair. So I stopped coloring my hair and you know what it's it's it's and I'm not going to say that it's been a process where I've never thought maybe I should go color my hair.

[00:37:20] I would look younger, but those are fleeting moments. I love, I love that metaphor. That's awesome. With your wizard status, I've never heard that. It's your wisdom. As you get older, you get wiser. Hopefully most of us, I will also say this. Is that again, it really depends on what's motivating you. So some people are going to let their hair grow out and some people are gonna keep coloring their hair and that's okay.

[00:37:49] It's like, why are you doing what you're doing? Who are you doing it for? What, how does it make you feel? It's really all about that. If it feels like, Oh, I have to color my hair or [00:38:00] I have to about better get some filler or, you know, whatever that is noticing that because you know, We got to have each other's backs here, women got it, got to quit judging each other as much as we do and supporting each other and part of supporting each other says, why are you doing that?

[00:38:16] What, what about that makes you feel good? You know, and noticing and being as opposed to judging. I think that's a great point that you made because honestly, that's, that's exactly how it is. I mean, in these groups, you know, the women are not judgmental at all. Everyone's so supportive, but for me, letting my hair go, gray is very empowering.

[00:38:36] I, it to me is my way of saying that I'm okay with who I am and the way I look. And if someone else doesn't approve for whatever reason, that's none of my business. It might not be so empowering for another woman and that's her decision. And that is exactly what you said is that we've got to stop judging one another.

[00:38:54] And I think that's so powerful when you stop judging each other. Oh, [00:39:00] wow. I mean, yeah, it's every we'll think about how much time you get back, all that energy you might've spent judging someone else you could put toward improving in life in general, put toward loving yourself or loving them loving in general, honestly, instead of judging is a huge guideline.

[00:39:16] I think that we could all do with adapting a little bit more of that. And as far as Hollywood is concerned like I said, I know what movie you're talking about. At least I think I do. And then for every one of those, there's another one that's like for instance Nomad Land, that's just out with Frances McDormand.

[00:39:32] She is getting a lot of positive feedback for never doing anything to, with her appearance. She's just showing up. And being herself and doing an incredible job of it and moving us to tears and she's incredibly relatable. And so I think that Hollywood is getting the message it's just slow and changes often slow.

[00:39:53] But I think the more that we support those films and those projects and, and be [00:40:00] vocal about that support, you know, comment on your, on the message boards, make a comment, put it out there. And get it out there. If you feel moved to, if you, if you feel moved by that, say, you know, thank you you know, put putting it out there in general, starting the conversation.

[00:40:16] Yeah, I agree. I intentionally follow Instagram accounts that have women over 50 women in their sixties because there are some like seriously fashionable women in their sixties and seventies. And I'm like, okay, I. Intentionally looked for those accounts because I'm like, I know not everyone on Instagram is 20 and wearing, you know, a bikini or yoga pants or whatever.

[00:40:41] So I'm looking for those women and I actually love it when I see those women in my feed. I'm like, yeah, you rock it, babe. So. Yeah, I'm having so much fun on Instagram too. I am I'm on Instagram, under the @thelisalevine. Well, because when I wrote the book I decided that I should make sure that people know [00:41:00] that, you know, as an author, I am THE Lisa Levine.

[00:41:02] Cause there's a lot of us. Rebecca there's a lot of Lisa Levines

[00:41:08] okay. That's good to know. They're a really good tool for me to recognize when I'm going into compare and despair because I'm human, it happens and then pull back and make some changes. Well it can be a place to do a little compare and despair. So if that's the, a path you go down, when you get on Instagram, maybe take a break from it, but …

[00:41:30] So I think you've pretty much covered this, but I want to go ahead and wrap up with my last question, which I think is basically what your book is about. So I know you can't say everything that's in your mind about this, but how can we as women embrace mid life instead of trying to resist it so hard?

[00:41:51] Well, one, the main thing I would say is just to keep in mind that aging is a privilege. It's a privilege. We don't all get to do it. And so remembering that, [00:42:00] that, that, and that we get to choose how we want to age. It's not happening to us. We get to make choices we're in the we're in the conversation.

[00:42:09] So it's within our means to make those changes. And it's really all about flipping your perspective on how you feel about it. Changing, remembering that it doesn't have to be a crisis that it, that it, that it can be a transformation and empowering transformation. And how do you want to feel on the other side?

[00:42:27] It's also really, really, really, really normal to be having these feelings. You're not alone finding a support group, finding a Facebook group, finding people that are going through it at the same time can also be incredibly helpful and supportive to realize you're not. You're not in it, on your own. And and then something we didn't talk about, which really were hormones is to go get your hormones checked and insist that your doctor, if your, if your regular internist doesn't want to do it, talk to your OB GYN, talk to any kind of practitioner that would give you a baseline [00:43:00] because.

[00:43:01] It really does make a huge difference in how you feel physically and sometimes how you feel emotionally, because certainly if you're exhausted from insomnia, as I said, or you are you know, experiencing a lot of brain fog, it's going to be hard to be your best self. So keeping in mind and giving again, showing yourself some grace in that respect as well is a way to embrace midlife is to remember you're not alone in it.

[00:43:23] It's a thing. Some people, you know, are going to experience it differently than you do, but you know, again, you're not comparing and despairing you're coming back to, this is my experience aging and the privilege. How do I want to feel and what can I do to, what can I do to make that happen? Beautifully spoken.

[00:43:39]Sleep deprivation and hormones. Definitely. That was the two things that you mentioned. Those struggles are very real. And I do write a lot about sleep deprivation because so many people have a hard time with sleep. And if you're not getting. Sleep or quality sleep, then you're going to feel like crap, whether you're in midlife or not.

[00:43:59] So [00:44:00] that sleep deprivation is a huge thing in hormones. Can't say enough about making sure that you maintain and take care of your health that's such a priority. And I know you share a lot about that in your book about eating healthy and all of those things. So, thank you so much for being on my podcast.

[00:44:16] I really enjoy talking to you. I feel like there's so much more, that can be said. So where can people find out more? Can you tell us where they can go to, if they want to dive into this topic a little bit more. Absolutely. They can certainly find me on my website, which is it is www.audaciouswellness.com.

[00:44:36] I sort of chose the word audacious as a brand because again, when it comes to aging, I want to age audaciously. I don't necessarily want to age gracefully. I think not that there's anything wrong with being graceful, but who came up with that always feel, it felt to me a little bit like. I can't be a good girl and go crazy, go quiet.

[00:44:56] So I'm not interested in that. I'm all about audacious and, and how you can live your [00:45:00] most audacious life. So you can find me on my website and you can certainly find me on Instagram, where I'm having a whole lot of fun. And I Give recipes and tips and tricks and stuff on and I am @theLisaLevine on, on Instagram and on Facebook and Twitter.

[00:45:14] I don't tweet all that much, but I'm thinking that I might start tweeting more, so. Okay. Well, I'll make sure to put all of those links in the show notes. So if you're listening, you can head to the website and get all that information and find Lisa and all of the various places and dive in and just get more information.

[00:45:34] She has a wealth of knowledge and the book is. Again, Mid Life No Crisis and it's just really encouraging and, you know, you can just, you don't have to like read through the whole thing at once every now and then I've had it sitting on my nightstand for a while and I'll just pick it up and look at one of the pages and Oh yeah, that felt good.

[00:45:55] So I highly recommend it. I think it's a great book and [00:46:00] it really is a topic that I feel that we as women need to discuss more. So thank you so much for being part of this. My pleasure. Thank you so much for having me. I loved it. I love talking to you about this it was very fun..
Wanna look for that silver lining with other women who are focused on health? Join the Healthologist community!