Podcast: Play in new window | Download
Subscribe: Apple Podcasts | Google Podcasts | RSS
Last Updated on June 29, 2022 by Rebecca Huff
Do you know the symptoms of Addison's disease or have you ever met someone who had this diagnosis? My special guest on this episode of A Healthy Bite is Phil Moser, author of the book Free and Fearless, a book about his daughter who passed away in 2017 due to Addison's disease.
The story of Brittany Moser, a talented, beautiful person that lived life to the fullest, by enriching everyone she encountered. After becoming a flight attendant, she is grounded by a rare and incurable disease. She decides to go on an adventure of a lifetime, and asks her best friend, her father, to go with her. Written by Phil Moser, this award-nominated story gives a very personal account of their special bond and the adventures they shared. This story will take you on a journey you will never forget, and leave you wanting more.
Please listen to this important episode and help us keep Brittany's spirit alive by raising awareness about Addison's Disease. I believe you will be touched by the love Brittany's father had for her and the determination he has to keep her spirit alive and honor her life. At the end of the book, Mr. Moser has included a screenshot of the touching message Brittany stored in her phone for him to find if she ever passed away. The message was written four months prior to her passing. This touching story, while heartbreaking, is incredibly inspiring and will make you want to embrace life with all your heart.
As you will hear in this episode, Brittany was first diagnosed with Hashimoto's thyroiditis. Eventually, through her own research, she suggests to her doctors that she might have Addison's disease, which they confirm through testing.
Patients with Hashimoto's thyroiditis have a 10-fold higher risk for Addison's disease and a 3-fold increased risk for pernicious anemia. ~ Thyroid.org
What is Addison's Disease?
Primary Adrenal Insufficiency, or Addison's disease, is a severe or total deficiency of the hormones made in the adrenal cortex. One's own immune system turns on the body and begins to attack itself. Cortisol is the main glucocorticoid produced by the adrenal gland and is primarily responsible for anti-inflammatory and immunosuppressive actions.
Addison's disease is caused by damage to your adrenal glands, resulting in not enough of the hormone cortisol and, often, not enough aldosterone as well. [The] adrenal glands are part of [the] endocrine system. They produce hormones that give instructions to virtually every organ and tissue in [the] body. ~ Mayo Clinic
An autoimmune disease, such as Hashimoto's Thyroiditis can cause the body's immune system to attack itself causing irreversible damage to the thyroid and adrenal gland.
Autoimmune Addison disease can lead to a life-threatening adrenal crisis, characterized by vomiting, abdominal pain, back or leg cramps, and severe hypotension leading to shock. The adrenal crisis is often triggered by a stressor, such as surgery, trauma, or infection. ~ source
Patients with Addison's disease are advised to wear a medic alert bracelet that will signal emergency workers to give them a stress dose of corticosteroids which may save their life.
Addisonian crisis, also known as adrenal crisis or acute adrenal insufficiency is an endocrinologic emergency with a high mortality rate secondary to physiologic derangements from an acute deficiency of the adrenal hormone cortisol, requiring immediate recognition and treatment to avoid death. ~ source
What are the symptoms of Addison's disease?
Patients' symptoms often mislead physicians and result in misdiagnosis or are overlooked altogether.
Multiple conditions can mimic one or more symptoms of adrenal insufficiency (chronic fatigue syndrome, depression, hypothyroidism, fibromyalgia, chronic dyspepsia, etc.). However, adrenal insufficiency should always be excluded prior to attributing the patient's symptoms to a different or co-existent disorder.~ Pulse Today
Symptoms of Addison's disease may include:
Weight loss
Low blood pressure
Muscle weakness
Low blood sugar levels
Presence of an autoimmune disease
Joint Pain
Lightheadedness
Dark patches on the skin (hyperpigmentation)
What tests are used to diagnose Addison disease?
Adrenal Insufficiency can be diagnosed by checking levels of cortisol and aldosterone in the body, along with potassium levels. Aldosterone regulates salt and water levels which affects blood volume and blood pressure. Special blood tests and stimulation tests that can indicate whether or not your body reacts properly to an injection of cosyntropin to produce enough cortisol are used. It is important to note that testing has not advanced far enough to be done without risk to the very life of a person seeking a diagnosis. It is unfortunate that a diagnosis can lead to a medical emergency.
Baseline Lab Testing
Your doctor can order testing that will measure the level of cortisol and adrenocorticotropin hormone (ACTH) in your body. ACTH tells your body to produce cortisol and other hormones. In most cases, this test will give your doctor enough information for a diagnosis. Although in rare cases, other testing may be necessary.
In these cases two other tests can be performed:
Insulin Tolerance Test – this is considered the gold standard for diagnosing Addison's disease, although it comes with a serious risk as it can trigger an Addisonian crisis.
CRH Stimulation Test – a test that measures corticotropin-releasing hormone which is what signals the adrenal gland to secrete cortisol.
Imaging Tests: CT and MRI Scans – these tests will allow your doctor to see your adrenal and pituitary gland to determine if they appear abnormal.
Blood test for levels of Aldosterone
Is Addison's disease hard to diagnose?
The simple answer is yes. First, according to research, patients have seen two or more clinicians before the diagnosis is even considered. Secondly, half of all patients diagnosed are diagnosed AFTER an acute adrenal crisis, which can often be fatal.
Secondary adrenal insufficiency is diagnosed when the pituitary gland does not produce enough ACTH, Most doctors simply do not test levels of this hormone.
What age is Addison's disease diagnosed?
"Addison's disease can potentially affect individuals of any age, but usually occurs in individuals between 30-50 years of age. Addison's disease was first identified in the medical literature in 1855 by a physician named Thomas Addison."
Is Adrenal Fatigue the same as Addison's Disease?
Endocrinology societies and endocrinologists do not recognize Adrenal Fatigue as a real disease. Apparently, they are under the impression that there are only two options: your adrenal gland works or it does not. In the future, I expect doctors and scientists will look back on this ridiculous oversight with astonishment.
Stress can lead to overproduction of the hormone cortisol, which is a primary cause for belly fat. After extended periods of time, cortisol levels may begin to drop. Living with low cortisol levels can cause many of the same symptoms one would experience with Addison's disease.
"Adrenal fatigue isn't an accepted medical diagnosis. It is a lay term applied to a collection of nonspecific symptoms, such as body aches, fatigue, nervousness, sleep disturbances, and digestive problems."
Cortisol levels below the "accepted" limit or even at the low end of the range on lab testing can cause symptoms. So whether you call it burnout, exhaustion, or fatigue, the symptoms are very real.
Can adrenal insufficiency be reversed?
Addison's disease cannot be cured or reversed but can be improved with hormone replacement therapy.
Treatment for Adrenal Insufficiency or Addison's Disease
Addison's disease is treated with medication to replace the missing hormones needed by the body. These medications will be necessary for life. Medications such as Hydrocortisone (Cortef), prednisone or methylprednisolone are used to replace the missing cortisol in the body. While Fludrocortisone acetate is prescribed to replace aldosterone. Unfortunately, these medications do not come without side-effects. (Some of which you will read about in Brittany's story.)
Adrenal hormones are absolutely necessary in the treatment of Addison's Disease.
"Self-administered injectable steroids may be provided in situations where rapid access to supportive treatment in a crisis is not guaranteed." National Institute for Health and Care Excellence
Can stress cause Addison's disease?
Stress is not a cause for Addison's disease, however, in a person diagnosed with Addison's, stress can lead to an Addisonian crisis.
Multiple conditions can mimic one or more symptoms of adrenal insufficiency (chronic fatigue syndrome, depression, hypothyroidism, fibromyalgia, chronic dyspepsia, etc.). However, adrenal insufficiency should always be excluded prior to attributing the patient's symptoms to a different or co-existent disorder.
Free and Fearless
In the podcast episode, we talk about the butterfly logo with symptoms of Addison's disease listed inside the wings. This was designed in Brittany's honor to bring awareness to this life-threatening disease.
About the author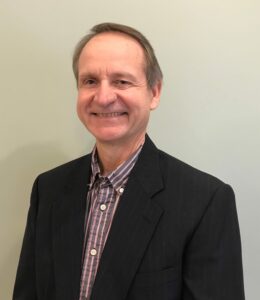 My name is Philip Moser, father of Brittany Moser. I was born in Angola, Indiana, on December 14, 1956. Angola is the county seat of Steuben County, Indiana, and is located in the very north-eastern corner of the state. The county is known for its many lakes and is home to Trine University. I have lived in Steuben County all of my life. I was the youngest of four brothers, and all three of my older brothers died relatively young. The Moser family has experienced considerable tragedy. My father was a farmer, and I grew up on the farm.
After graduating from Angola High School, I began working in different parts of the grocery business; and still work there. In 1978, I married my life's companion, Marilyn Jeanne Wells, and we have had two amazing daughters. The first was Marilyn Camille Moser. She was born on February 1, 1980; and we always referred to her by her middle name, Camille. Camille married James "Mike Schiffli on November 1, 2003; and they have two sons, Mason and Tyson.
Our second daughter, Brittany Jeanne Moser, was born on July 27, 1984, and died unexpectedly on February 17, 2017, at the age of 32. Brittany and I formed a special bond early, but little did I realize how our lives would intertwine and how she would shape my later years.
Please share this post to help us spread awareness about Addison's disease in honor of Brittany.
Additional Sources:
https://www.ncbi.nlm.nih.gov/pmc/articles/PMC4540394/