Podcast: Play in new window | Download
Subscribe: Apple Podcasts | Google Podcasts | RSS
Last Updated on December 20, 2022 by Rebecca Huff
Friends, I'm going to get up on my fragrance-free soapbox here for a minute if you don't mind. But first, do not miss this important point: product developers are clever, consumers are busy, and greenwashing is everywhere.
Greenwashing in Skincare, Cosmetics, and Cleaners
Companies get away with greenwashing all the time. Greenwashing, a form of deceptive marketing used to persuade the public that a company's products, aims, and policies are environmentally friendly, is illegal. Yet there are so many loopholes.
Organizations like Greenpeace are out to stop the practice of greenwashing. In 2009, they launched a campaign to help consumers make better choices. The best way for you to make an informed decision is to simply do the research into companies you support with your voting dollars.
Skincare products without fragrance are harder to find but with a bit of determination, you will succeed. Favor fragrance-free products that are vetted by a reliable third-party, and learn to look beyond the hype. Trust me, you can do it. I am a sucker for a beautiful label, but I have found that pictures of bamboo and vague words such as "natural" are meaningless.
Don't worry, you can find non-toxic beauty products that are free of hormone-disrupting chemicals and preservatives. Although, if you've been wearing perfume or colognes all your life, you may feel naked without them!
Why Are Products With Fragrances Bad For Your Skin?
Do you need to worry about using fragranced skincare and beauty products? Learn more about the potential long-term effects of using fragranced skincare and beauty products and what safe alternatives are available.
Fragranced products often contain potentially harmful chemicals and ingredients that may lead to skin irritation or other health risks.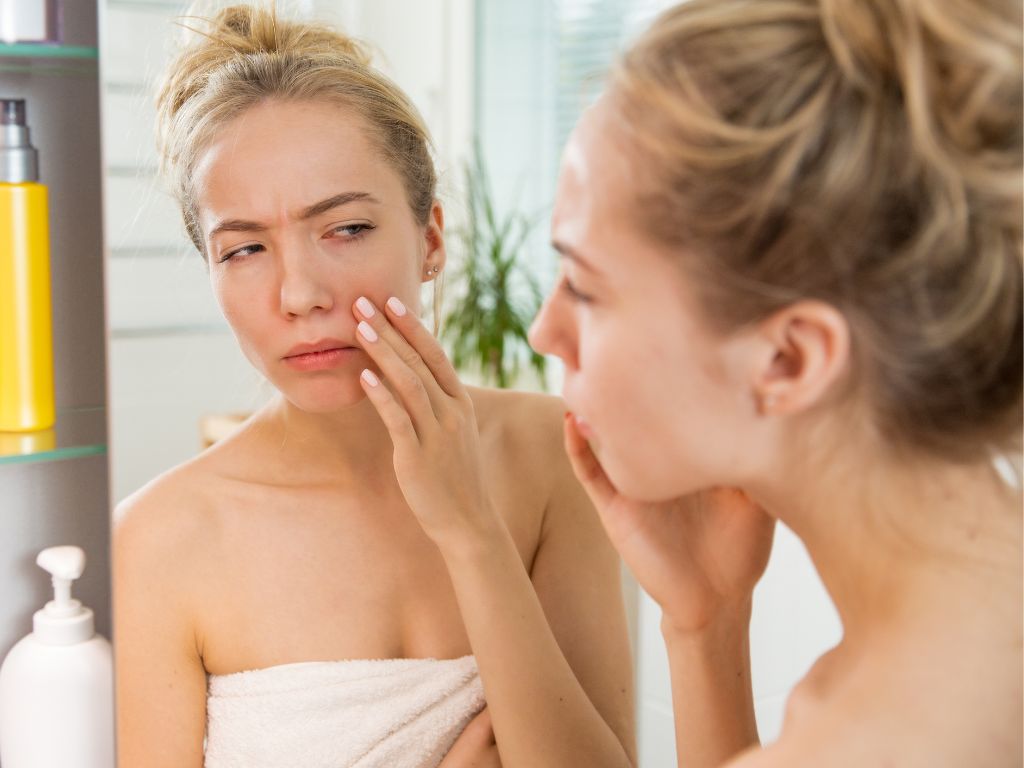 Understand Allergic Reactions To Fragrances
Fragrances, even natural, can still cause an allergic reaction. Allergic reactions can vary in severity, but it is a good idea to research the ingredients inside your products. Natural fragrances such as essential oils may appear harmless. However, they could still irritate if used too frequently or at too high of an intensity. Be sure to check product labels for any potential allergens before you buy them.
The Chemicals That Are Harmful To Skin
The chemicals commonly found in fragranced products can be particularly problematic for people with sensitive skin, as they can cause allergic reactions and other skin irritations. Common fragrance ingredients that could lead to potential irritation include phthalates, parabens, synthetic musks, and formaldehyde-releasing preservatives. Consider switching to a more natural or organic product instead.
How To Find Natural, Safe Skincare Alternatives
Suppose you're looking for skincare and beauty products that don't contain fragrances or potentially harmful chemicals. The good news is, there are plenty of natural and organic options available. Look for products that list natural essential oils or other natural ingredients on the label, or opt specifically for non-fragranced products.
It's also a good idea to check user reviews to ensure that any product you're interested in is safe and effective. When in doubt, you can consult a trained skincare professional about the safety of specific ingredients or do your own research on a site like EWG.org.
Reduce Your Exposure To Skin Irritants
Fragrances contain several additional ingredients that may cause irritation or inflammation of the skin, eyes, or respiratory system. Some scents also have been shown to aggravate asthma symptoms in people with existing asthma conditions. This potential risk makes it even more important to look closely at labels before purchasing skincare and beauty products.
Tips For Incorporating Natural Fragrance Into Skincare
There are safe options if you love incorporating fragrance into your skincare and beauty regimen. Always start with a small amount of natural fragrance and work up. Natural fragrances that don't contain chemical additives. However, they may include essential oils like lavender, rosemary, chamomile, sandalwood, and tea tree oil.
Soaps and cleansers sometimes contain fresh herbs for a light scent. Finally, look for products that contain jojoba or coconut oil as natural emollients to help lock in moisture.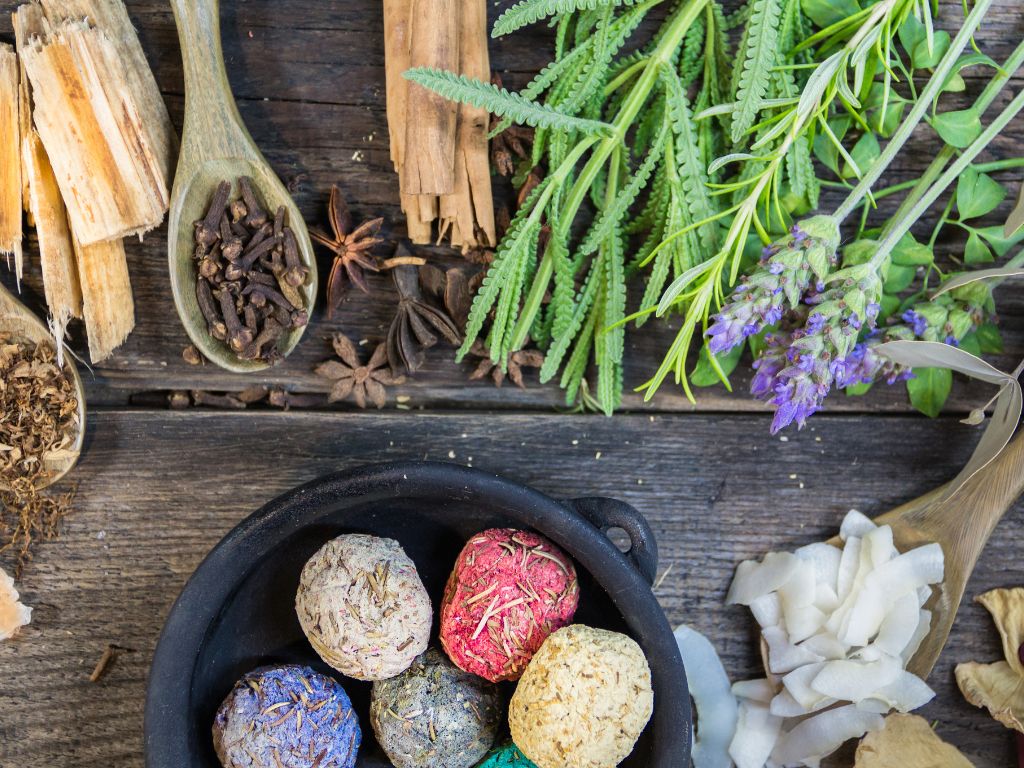 Fragrance Ingredients and Toxic Chemicals
Let me state clearly if you want a product without FRAGRANCE, you will need to look for "fragrance-free" NOT "unscented."
"Fragrance" is an umbrella term that companies use to hide synthetic chemicals that you are trying to avoid. Using the term "unscented" is beyond deceptive, it's an outright lie! This trick originally provided perfume manufacturers the ability to conceal trade secrets. These loopholes were created only to protect their formula so that another company couldn't duplicate their particular scent.
Fragrance is not just one thing; it combines many chemicals. So while the label might read "fragrance," the product could be comprised of hundreds or thousands of different compounds. It stands to reason that this is why so often, people who experience allergic reactions to fragrances cannot identify any particular scent that triggers a reaction because there are so many.
Parfum manufacturers know this "fragrance loophole" in federal labeling law means that the ingredients added to provide a pleasant scent, or to mask a bad one, need only be listed under the generic term "fragrance."
Fragrance-free products are free of artificial and natural scents, including essential oils, chemical or masking fragrance, musks, and other chemicals. Whereas, unscented products may contain chemicals that neutralize or mask the odors of other ingredients.
Hence many of us end up purchasing products that aren't what we think they are.
Unintentionally Buying Products with Fragrance
Case in point: my husband purchased some trash bags that I could smell. I asked him if he knew he bought bags with fragrance and he showed me the box marked "unscented." He had tried, but because of this clever trick on the label, his purchase was unsuccessful.
The frustrating thing is that I know beyond a shadow of a doubt I can smell these bags, which smells like perfume. I can also feel a particular sensation when I breathe too close to those bags. The explanation for this is simple yet complex. They are treated with a "masking" fragrance.
Unless you have an ultra-sensitive sense of smell or multiple chemical sensitivities, you may not be able to detect the poison that is laced throughout these products. Of course, you can search the ingredients list of cosmetic products, cleaners, and personal hygiene products looking for the offenders, but it can be difficult to decipher.
If you are like many consumers, you might not smell anything at all because your sense of smell is already inundated with all the fragrances in the products you use every day. But just because you can't smell it doesn't mean it's not causing harm to you and the people around you. Most people become desensitized to the fragrance they wear every day. Now you know why some people wear "too much" of their favorite scent.
That is also a problem, along with plug-in and spray the room type fresheners, and cleaners laden with fragrance to make people believe they have achieved "clean" when what they have done is polluted their space. Yes, polluted because these chemicals ARE toxic.
Phthalates in fragrance
Masking fragrances are full of toxic phthalates, which in simple terms, help plastic be plastic. "These endocrine-disrupting "plasticizer" chemicals are everywhere in modern society. EWG helped get several of them banned in children's toys, but they are still widely used chemicals that pollute almost everyone's bodies." 1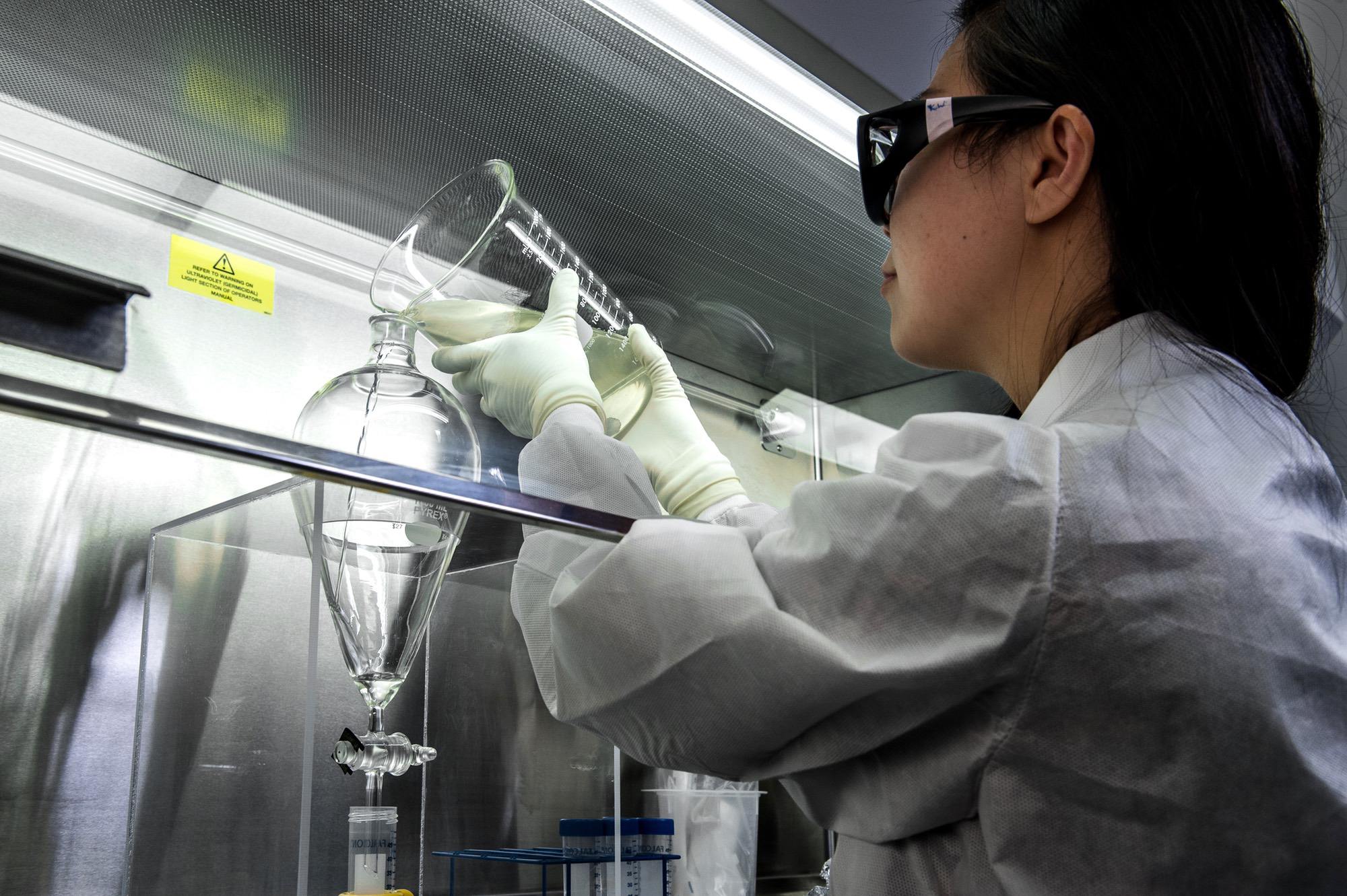 Phthalates are typically found in personal care and household items as one of the fragrance ingredients used as carriers to help make the scent last longer. The same thing that makes them work as a carrier also works against us, making it easy for phthalates to enter the human body once applied to the skin.
Some of these products are regulated as cosmetics by FDA. If a product is intended to be applied to a person's body, it's a cosmetic under the law.
While some fragrance ingredients belong to various product categories and are regulated differently, depending on how the product is intended to be used.
Research has shown time and again that phthalates are carcinogens. Phthalates are linked to testicular cancer among others. "Masking fragrance" has a stronger effect on people with multiple chemical sensitivities (like me) than on normal people who are constantly swimming in fragrance.
These fragrance chemicals can lead to allergies, asthma, headaches, burning in the throat, and nausea. These are just a few of the side effects many people get from products, including the "unscented" ones. It should be illegal, but due to companies who prey on consumers who are unaware, we have to suffer.
Fragrance: A Matter of Public Health
This is not a personal preference, this is a matter of public health. If you ever spend an entire day with a headache because someone drenches their body in fragrant soaps or "unscented body wash" you can relate. Or if like many, a business you visited has multiple plug-in type "air-fresheners," that were so toxic you were sick for the rest of the day, you will understand why this is a matter of public health. Please understand, that even if you do not experience these noticeable symptoms, your health is being affected by these toxic chemicals.
Of course, we know that people who use these toxic ingredients in the form of synthetic fragrances probably don't know or do it on purpose. The health effects are still negative and can include:
male breast development (from endocrine disruptors)
respiratory diseases
sensitization
allergies
trigger asthma
migraines and headaches
nervous system
birth defects
sensitive skin
Is Fragrance Bad for Your Skin?
Fragrant ingredients in your skincare routine can cause redness, skin drying on your face, and other allergic reactions, which is why almost all suggest a "patch test" before use. Even skincare products labeled "clean beauty" often recommend a patch test as many include various types of fragrances as well. The best way to be sure is to research the ingredient list.
The American Academy of Dermatology links fragrance as the top cause of allergic reactions on the skin. Fragrance allergies may be diagnosed as contact dermatitis. A variety of symptoms may include rashes, hives or blisters, burning, redness, itching skin, and sensitivity to touch. Lesser symptoms may include dry skin, often caused by chemicals that mimic alcohol in fragrances.
Skincare ingredients may cause flare-ups of eczema, psoriasis, and other skin conditions. Natural ingredients are preferable. However, some very sensitive people may even react to formulations containing aloe vera, coconut oil, jojoba oil, etc.
From my personal experience, my dermatologist has never approved any naturally formulated skincare products. Sadly, this is usually because they have their products to recommend. While I've studied the ingredient list of many, I've found that they tend to be free of things such as parabens and formaldehyde, but many still contain fragrance.
Choose cleansers, serums, and moisturizers that are "fragrance-free" and suited to your skin type. I have found that The Detox Market, Safe and Chic, and Naked Poppy are good sources of fragrance-free skincare products.
How Can I Be Fragrance-Free?
The first step is to start making informed buying decisions. You can check the environmental working group (EWG) for a rating on any personal care products while you are shopping. Product labels may not have detailed information, however, EWG's skin deep app will help you unravel the mystery. The app scans the product barcode to get detailed information about every ingredient from the database.
Use this form on the EPA website to search for products, just check the box "fragrance-free" and begin your search. My husband says it's not easy to find, but there is a seal you can look for — the "safer-choice" seal. It's two leaves with little people inside a house. I have spent countless hours researching ingredients, irritant types, and alternative products.
Choose sunscreen and other products that do not contain allergens such as the fragrance industry would have you believe are necessary for every product on the market.
Fragrance Chemicals Embedded in Clothing
Switching from a scented or even "unscented" (remember it has a masking fragrance) laundry detergent doesn't mean those scents will be undetectable right away. The fragrance in laundry detergent and dryer sheets will be infused into the fibers of your clothing.
In addition, deodorant, perfume (parfum), lotions, and other products you have used on your body that come into contact with your clothing, will stay in the fabric for several cycles of washing.
If you are affected by a fragrance in clothing and need to remove it, adding baking soda and fragrance-free detergent to your laundry will help get rid of some of the fragrance. This may take multiple runs through your washer. Soaking the clothes overnight in baking soda and water or white vinegar and water can help.
Guests in your home may be using perfume or even lotion with fragrance. Even well-meaning friends who avoid applying perfumes may have washed their clothing with laundry detergent with strong chemicals and fragrances which can make a person with Multiple Chemical Sensitivities feel sick. This is another reason why I use an air purifier to remove any lingering toxic chemicals in my home.
The Campaign for Safe Cosmetics works to reduce exposure to harmful ingredients in personal care products, including those hidden in fragrance. You can get involved by visiting their site SafeCosmetics.org.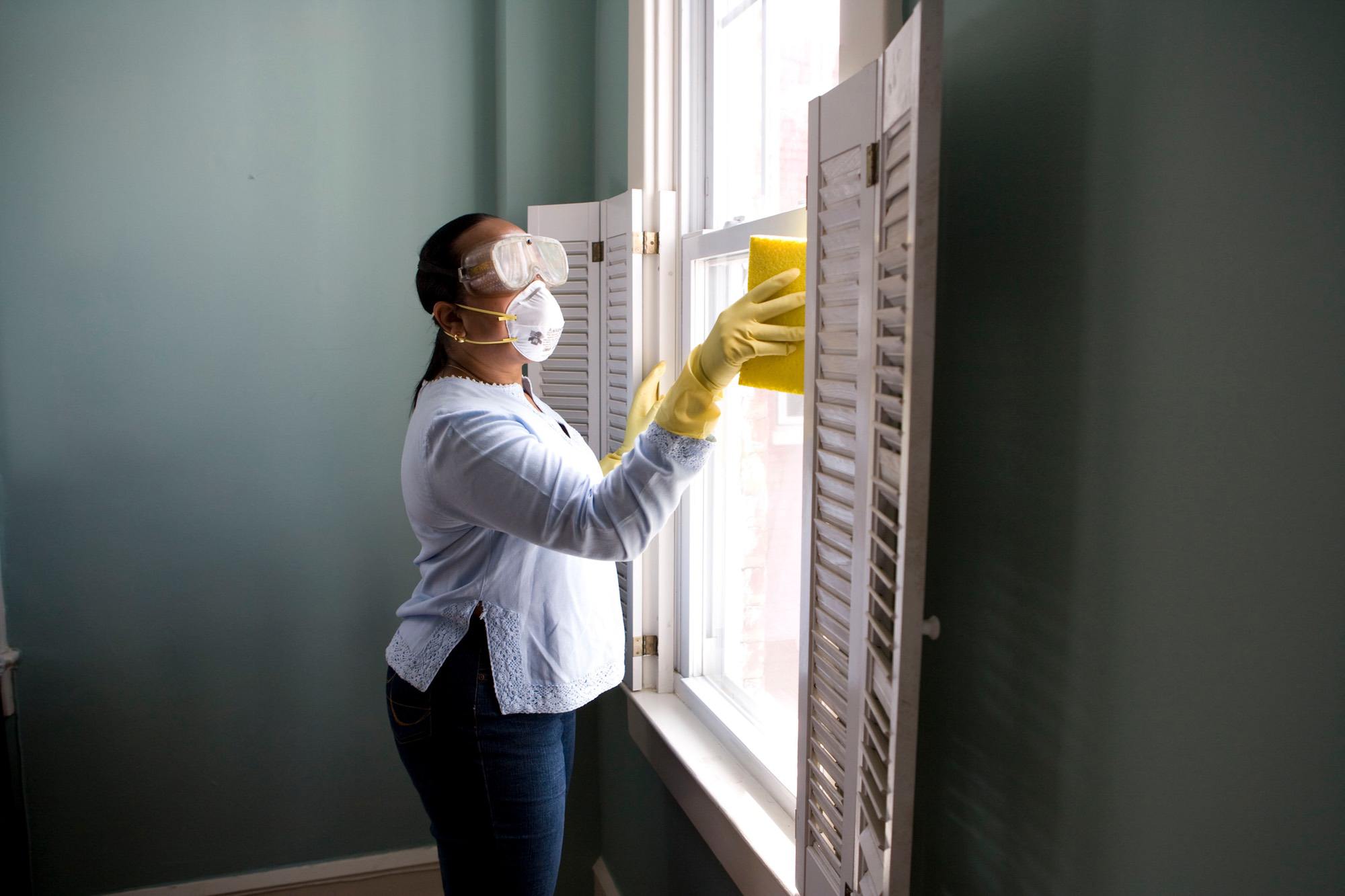 Cleaning without fragrance
Make homemade cleaners with baking soda, vinegar, and lemon; or use natural unscented cleaners, or water-only steam-cleaners to clean your home. One alternative that many people use instead of chemical fragrance is essential oils. Essential oils may be problematic for people with severe sensitivity.
For those who can tolerate them, essential oils can be used to make DIY deodorant, cleaning products, skincare formulas, and as a natural fragrance so that you are able to avoid toxic chemicals. It is important to note, however, that it is possible to be allergic to essential oils.
Some "natural" cleaning companies have a mixture of essential oils and synthetic fragrances, such as Mrs. Myers. Learn to spot these tactics and don't buy into it.
Manufacturers want you to believe that fragrance = clean. Please do not fall for the lies.
Clean has no odor
Removing offensive odors does not require perfume! Removing stinky smells in gym clothes, shoes, pet bedding, etc. without leaving behind a chemical fragrance is possible. I use an odor eliminator by Enviroklenz. I've been using products from this company since I treated my home for mold many years ago.
OdorKlenz products are made from safe and effective earth minerals designed to remove the most stubborn odors from your sports gear. As OdorKlenz SPORT products come into contact with the offending odors on your athletic gear or circulating in your gym bag or locker, the product's chemistry attaches to and reacts with the pollutants or destroys/neutralizes the pollutant. OdorKlenz products contain no masking agents or perfumes that leave behind residual scents, making it ideal for eliminating sweat and body odors on all activewear and sports gear.
Fragrance, the new second-hand smoke
Products with fragrance also contain VOCs (volatile organic compounds) that are released into the environment to create pollutants. (Limonene, benzoyl alcohol, linalool, and eugenol are a few that are often found in the ingredient list.
My sister wore perfume. Anytime I got into a car with her I would feel nauseated and have a headache for hours afterward. I have friends who get sick when exposed to any and all fragrances. Where I live it is not uncommon to walk outside and be overpowered by fragrances from my neighbors using dryer sheets simultaneously in our apartment complex.
Just like the population used to be bombarded with second-hand smoke because smokers could light up anywhere, the chemically sensitive have nowhere to go to get away from these toxins. Some doctors' offices, especially allergy and asthma specialists, ask patients not to wear perfume to visit for the comfort of others.
Not only will this reduce toxicity in patients it is better for environmental health as scented products contain harmful chemicals that are harming the planet.
Indoor air pollution is real. If you own a business, please consider your patrons' health and stop using plug-in air fresheners and other fragranced products. Naturally remove stubborn odors and fragrances, switch to an odor eliminator and let everyone breathe a collective breath of fresh air.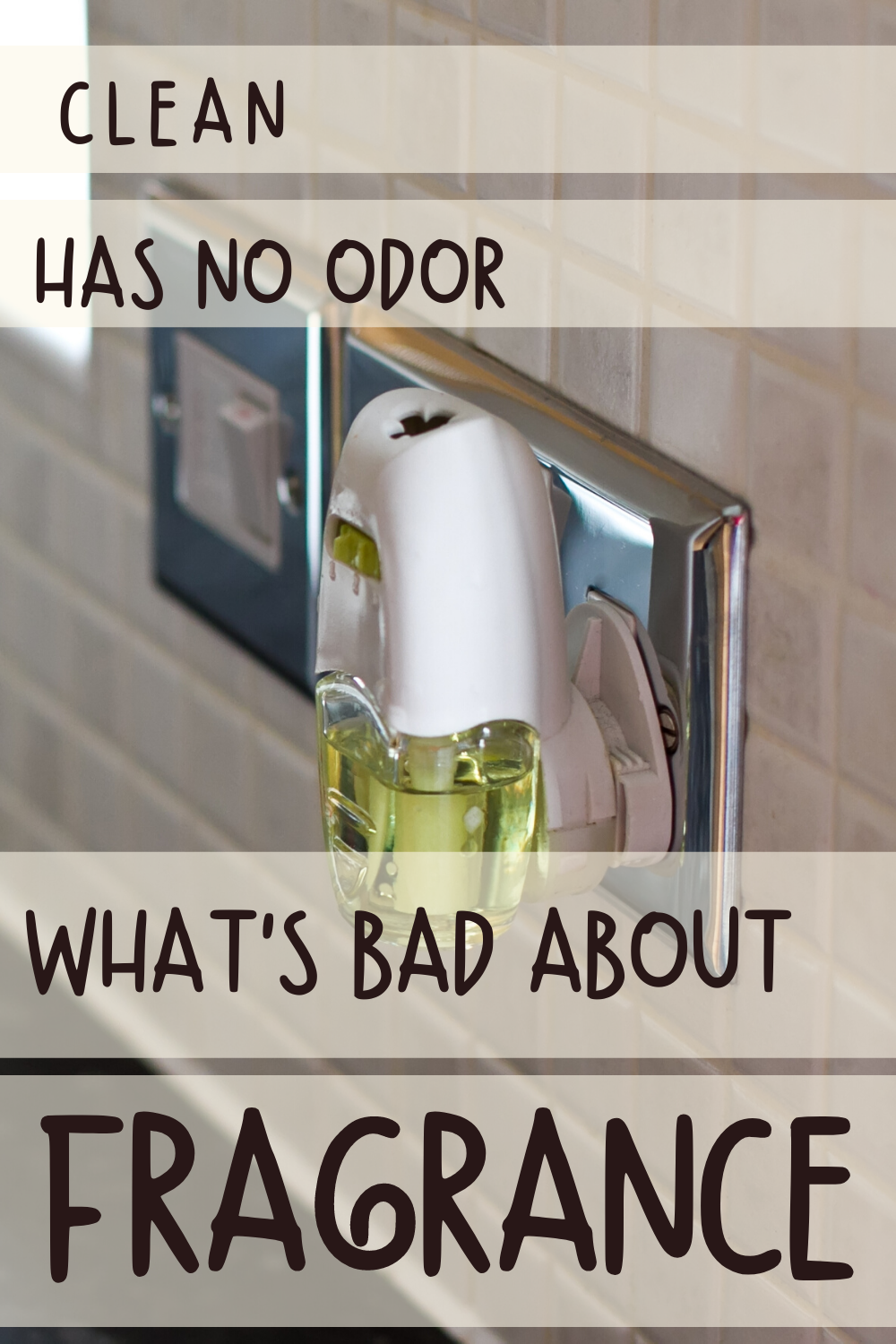 Sources:
https://www.ewg.org/key-issues/toxics/phthalates
http://www.safecosmetics.org/fragrance-disclosure/learn-more/health-effects-chemical-concern/