Podcast: Play in new window | Download
Subscribe: Apple Podcasts | Google Podcasts | RSS
Last Updated on June 29, 2022 by Rebecca Huff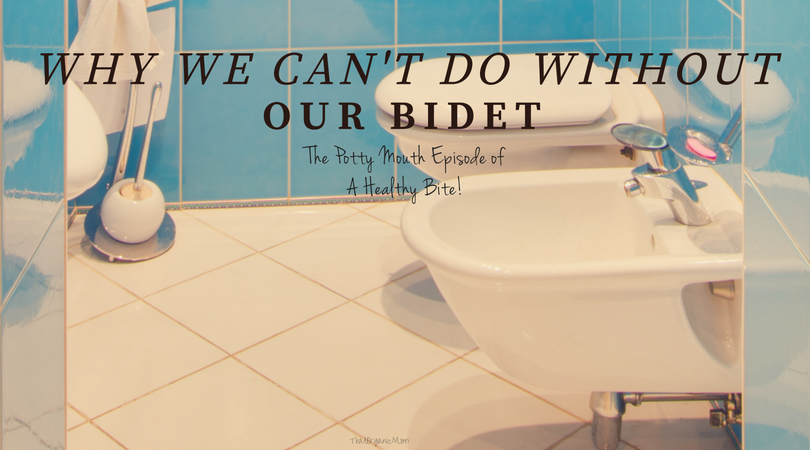 Find the ReFresh- It Bidet that Ivy and I are chatting about if you also wanna swoosh your tush!
Using a bidet is much more hygienic that using dry toilet paper. If you are using the adult wipes keep in mind no matter what it says on the side of the package, they should not be flushed. Yes, a wipe can be flushed, but what you don't see is the problems they cause down the line, literally and figuratively.
While traveling through Japan, one thing we noticed was that the bathrooms, even in the airport had the option to rinse your booty! When it comes to bathrooms, we could take some pointers from the Japanese! The toilets there actually have everything you need to wash your booty! I read one estimate that over 70% of Japanese households currently had a bidet. After you begin using a bidet, you will find dry toilet paper and your hand almost primitive!
My first bidet was already installed in a house that I bought in Florida about 13 years ago. It was situated right next to the toilet in the master bathroom. It had temperature controls, which is better than straight cold water.
I have not come across another house for sale that had a built in bidet since that one and I've never seen another one in anyone's home either. In my current home, there is not enough room to install a full-size bidet, but we installed bidets on our current toilets. The water is not warm but it's effective. If I ever build a house or buy one with enough room, I will have a proper bidet installed again!
Because believe me, once you start using a bidet you will not want to go back to dry toilet paper again. I would also like to mention that using a bidet saves paper AND water. Yes, manufacturing toilet paper uses a ton of resources like trees, water, and energy.
Read more about why you should improve your bathroom habits.
While we're chatting about bathroom habits, make sure you are pooping efficiently!
UPDATE: July 2019 – I moved! I needed to install a new toilet seat in one of my bathrooms so I opted for a toilet seat/bidet combo and installed it myself! It only took me about 10-15 minutes to install and it works okay but I still prefer the Squatty Potty under the seat attachment. That is, until I get a full bidet with warm water controls!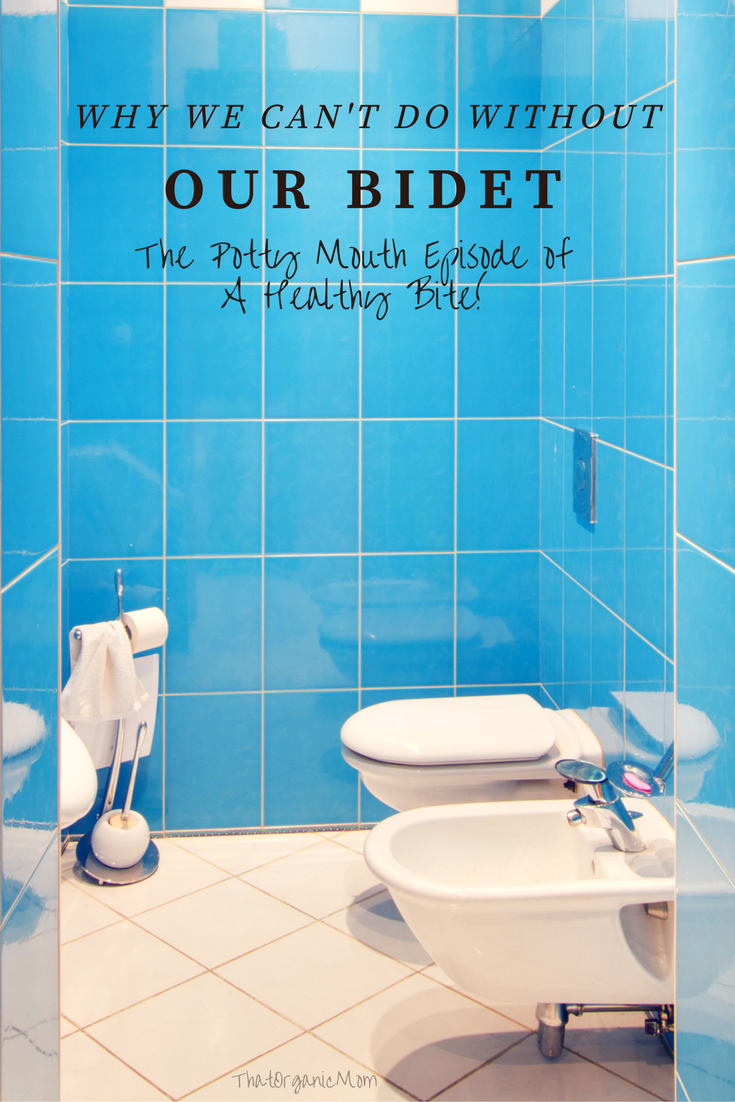 Listen to this podcast on iTunes.
What is a podcast and how do I listen?
A podcast is a free downloadable audio show that enables you to listen and learn while you're on the go. To subscribe to my podcast for free, you'll need an app to listen to the show from.
For iPhone/iPad/iPod listeners – Grab your phone or device and go to the iTunes store and search "A Healthy Bite." This will help you to download the free Podcasts App (produced by Apple) and then subscribe to the show from within that app. Every time I create a new episode, you'll get it downloaded right on your iDevice.
For Android listeners – Download the Stitcher Radio app (free) and search for "A Healthy Bite."
For podcast enthusiasts – If you already listen to podcasts and have a podcatcher that you prefer, the feed you'll need to add is https://www.thatorganicmom.com/feed/podcast
For those who don't have a mobile device – You can always listen to the show by clicking the audio file at the top of this page. Or go to: https://www.thatorganicmom.com/podcast
Would you take a minute to leave a review for A Healthy Bite on iTunes!