Podcast: Play in new window | Download
Subscribe: Apple Podcasts | Google Podcasts | RSS
Last Updated on June 29, 2022 by Rebecca Huff
Tumerica Founder Aasha Chang has faced many health challenges. Years of coping led her to create a skincare line safe for her sensitive skin. In 2018, she underwent surgery, at which point she was officially diagnosed with endometriosis.
A Rare Skin Disorder Made her into an Entrepreneur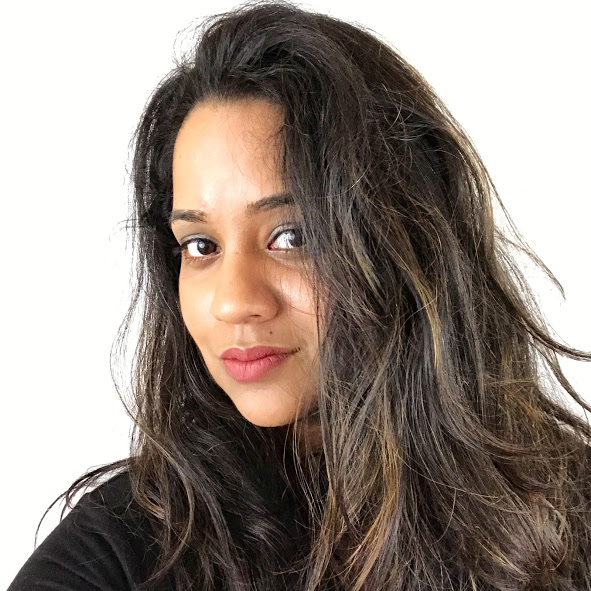 Aasha's focus is now on living better, growing her company, and helping other women. Her hope is that others won't have to experience the pain that she has. A portion of all sales goes towards the Endometriosis Foundation in hopes of finding a cure.
In this episode of A Healthy Bite, Aasha shares how these health challenges led to the founding of Tumerica.
Turmeric's anti-inflammatory properties make it a potent fighter in treating conditions fed by inflammation. It is said to aid digestion, treat arthritis, ease the symptoms of cystic fibrosis, even boost cognitive function. Because many skin issues result from the inflammatory response, turmeric is also being used to treat skin conditions from acne to aging. Up until now, there's been a drawback to using it on the skin – staining, caused by turmeric's colorful hue.
"Any products that were on the market were mostly made internationally and did not work for lighter skin tones," said Aasha. The line is described as the only full line of turmeric-infused skincare products.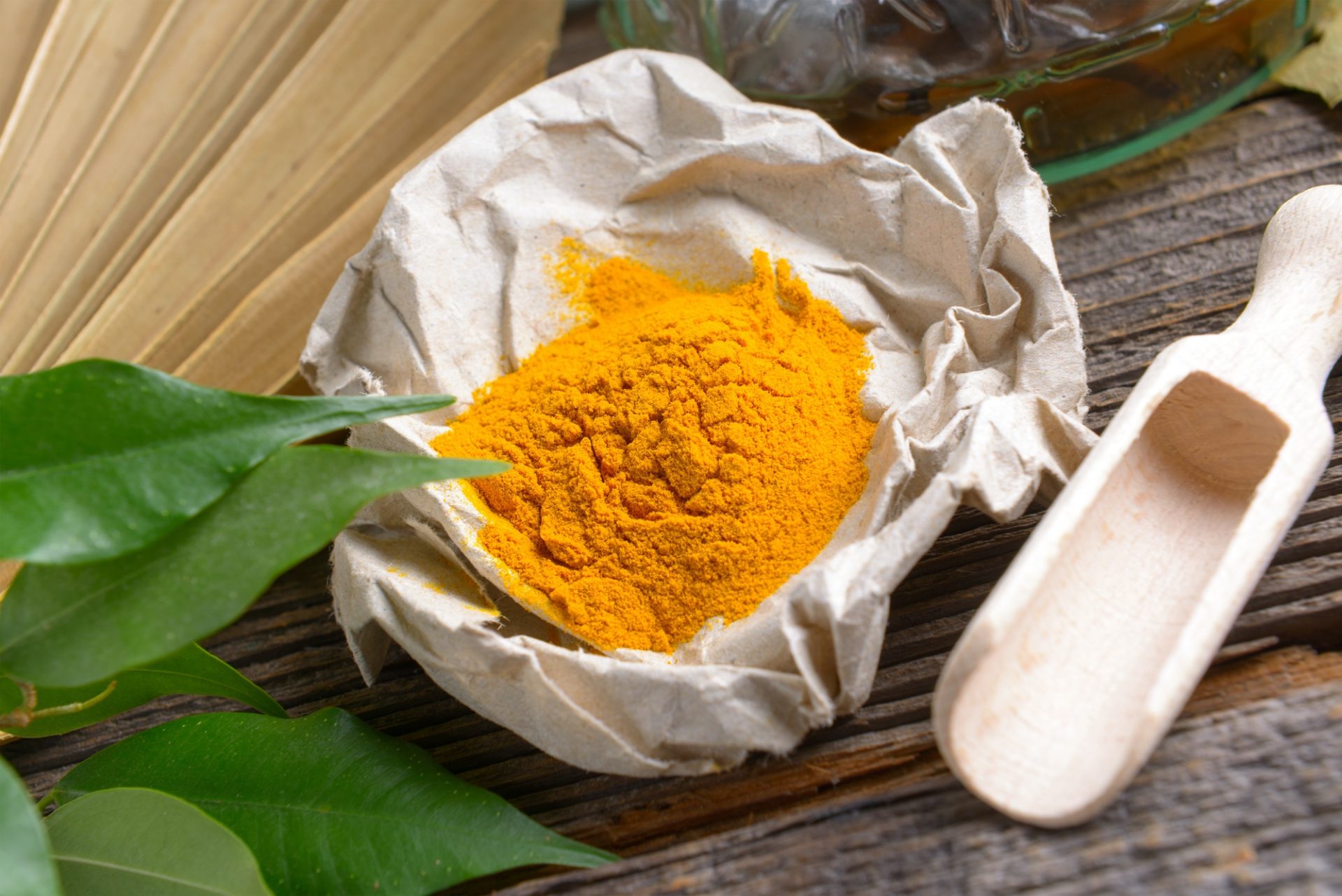 Chang turned to turmeric herself for an inflammatory-related skin condition called dermatographia. With the help of her Bachelors of Science, she found a way to harness its power, without leaving skin looking yellow. This led to the creation of her skincare line.
"I grew up using this spice. I wanted to create a product everyone can use, and without the worry of staining the skin or having to worry about washing off the product. Our original body lotion was the first product since this is what I needed for my skin condition," said Chang. "I carefully formulated and experimented until perfecting it, and after testing it out, I realized this was it! So many people suffer from skin conditions, and if they could get a natural remedy, then why not!"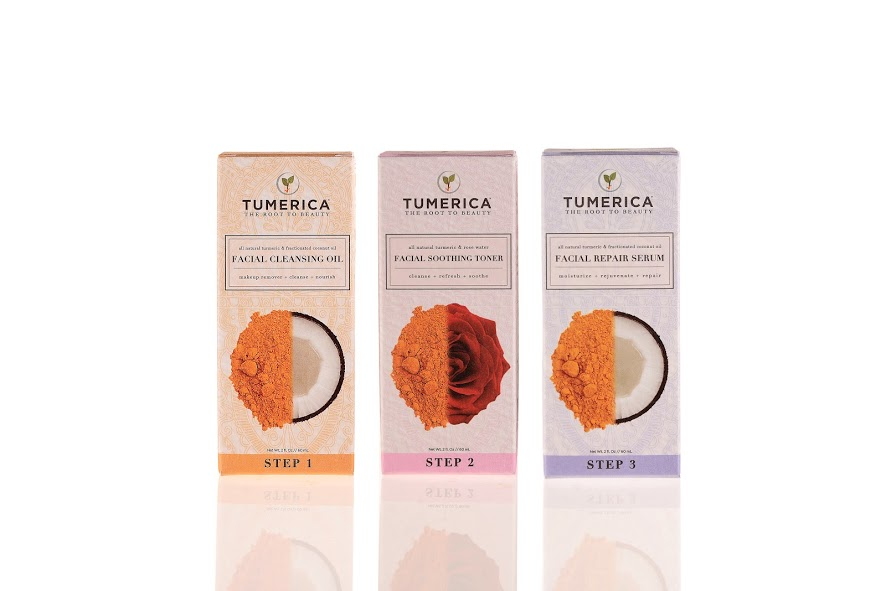 Since its launch in 2013, Tumerica's line has expanded to now include its original body lotion plus:
body wash
moisturizing hand and body lotion
hair and body oil
face wash
toner
serum
moisturizer
Every product is infused with turmeric and blended with natural extracts and essential vitamins.
Tumeric's powerful properties
Tumerica's line takes advantage of the anti-inflammatory, anti-bacterial and antioxidant properties of the super spice to help cuts, wounds and burns heal, treat acne, and fight the signs of aging.
Chang says she loves helping others experience better skin naturally with affordable, clean, effective products.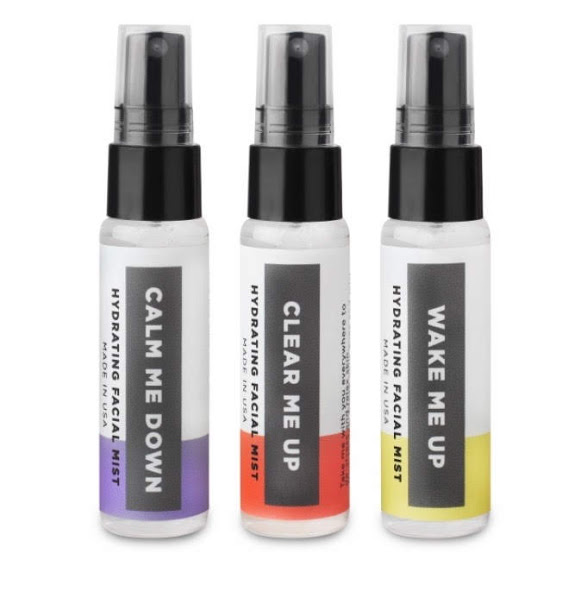 Tumerica's new line of facial mists help us maintain our glow:
Clear Me Up Facial Mist: Take me with you everywhere to clarify and soothe skin. A convenient and multipurpose skincare product that invigorates skin with pure witch hazel hydrosol.
Wake Me Up Facial Mist: Take me with you everywhere to energize and uplift the skin. Convenient and multipurpose skincare that Invigorates and wakes up skin with pure, refreshing lemon verbena hydrosol.
Calm Me Down Facial Mist: Take me with you everywhere to de-stress and relax the skin. This mist is a convenient and multipurpose skincare product that invigorates skin with pure, calming lavender hydrosol.
Other products in the Tumerica line include:
Natural Facial Cleansing Oil: Remove makeup with Tumerica's preservative-free, nourishing cleansing oil. The Natural Facial Cleansing Oil is perfect for getting rid of makeup, dirt, and bacteria without over-drying and is safe for all skin types.
Natural Facial Repair Serum: The Natural Facial Repair Serum readily absorbs into the skin and is rich in antioxidants to promote healthy skin cell growth. Repair skin from stress and other harsh environmental conditions.
The skin condition Aasha mentions is dermatographia. If you know someone with endometriosis, please share Aasha's story. It is her ambition to help women who suffer from this debilitating disease. You can find more about and join Hopelively here.

Find Tumerica at Whole Foods, Publix, HEB, Albertsons, and Safeway. Tumerica's products are never tested on animals and made in the USA.