Podcast: Play in new window | Download
Subscribe: Apple Podcasts | Google Podcasts | RSS
Last Updated on June 29, 2022 by Rebecca Huff
For those lucky enough to live near Buttermilk Kitchen, a fabulous brunch is just a moment away. As for the rest of us, there's Welcome to Buttermilk Kitchen by Suzanne Vizethann. 
Exploring the world through food is one of the best ways to explore various cultures. No matter where you live – if you ever wanted to try delicious southern cooking, you will most certainly want to add this cookbook to your collection. It is well thought out and easy to use, full of mouth-watering photographs and detailed recipes!
We received this cookbook back in February, and life has been absolutely, unpredictably crazy since then. When I initially spoke with Suzanne to record this interview, I had planned to visit her restaurant while my daughter Shawna was competing in a Taekwondo tournament in the area.
Unfortunately, I fell incredibly ill – I tested negative for the flu; however, my doctor insisted, due to my symptoms, I had some strain of the flu. It was terrible, and I still haven't fully recovered from the coughing.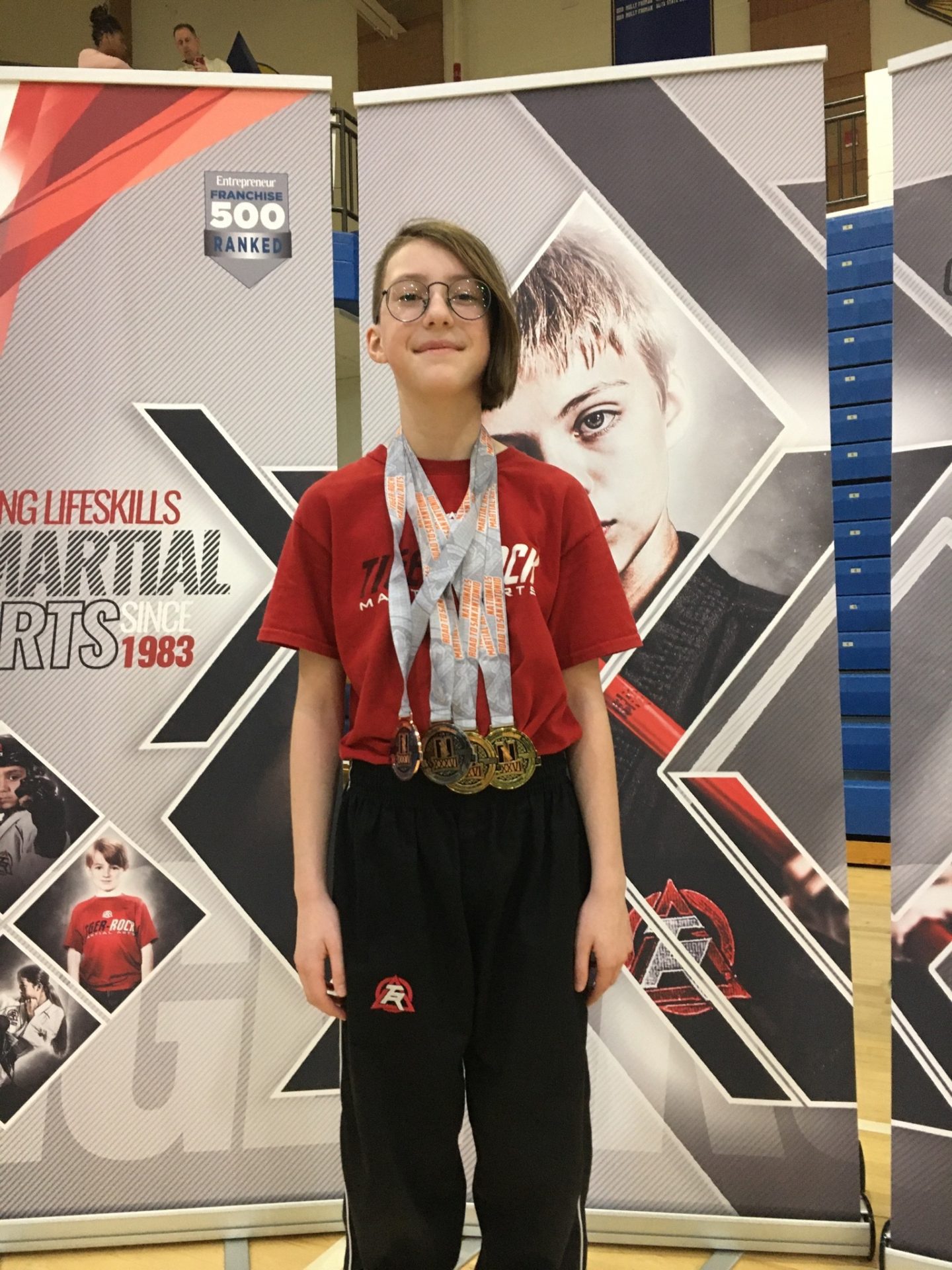 My husband ended up taking off work to take my daughter to the tournament; therefore, I did not have the opportunity to visit the restaurant. Sad that I missed out on visiting the restaurant and watching my daughter win two gold, one silver, and one bronze medal! Eating at Buttermilk Kitchen is still on my bucket list for "things to do when the craziness ends." 
Put visiting Buttermilk Kitchen on your bucket list!
Do you have a bucket list for when life returns to normal? If you don't, why not start writing down all the things you want to do once things settle down again, because it will, and you want to be ready! You could even start a Pinterest Board for your Bucket List – – here's mine that I started a long time ago.
The day after my husband and daughter returned from the tournament, she came down with a fever. Within hours she too was experiencing the illness that I had been battling. Because of our back-to-back illnesses, we were "in quarantine" for two weeks before everyone else began sheltering at home.
Our home test kitchen
Due to our extended time indoors, we were able to whip up lots of recipes in this cookbook. Many of the recipes contained in the cookbook contain what I consider everyday kitchen staples for the average home cook: flour, milk, butter, potatoes, and such. There's a section that will teach you how to make any type of egg – scrambled, poached, fried, etc.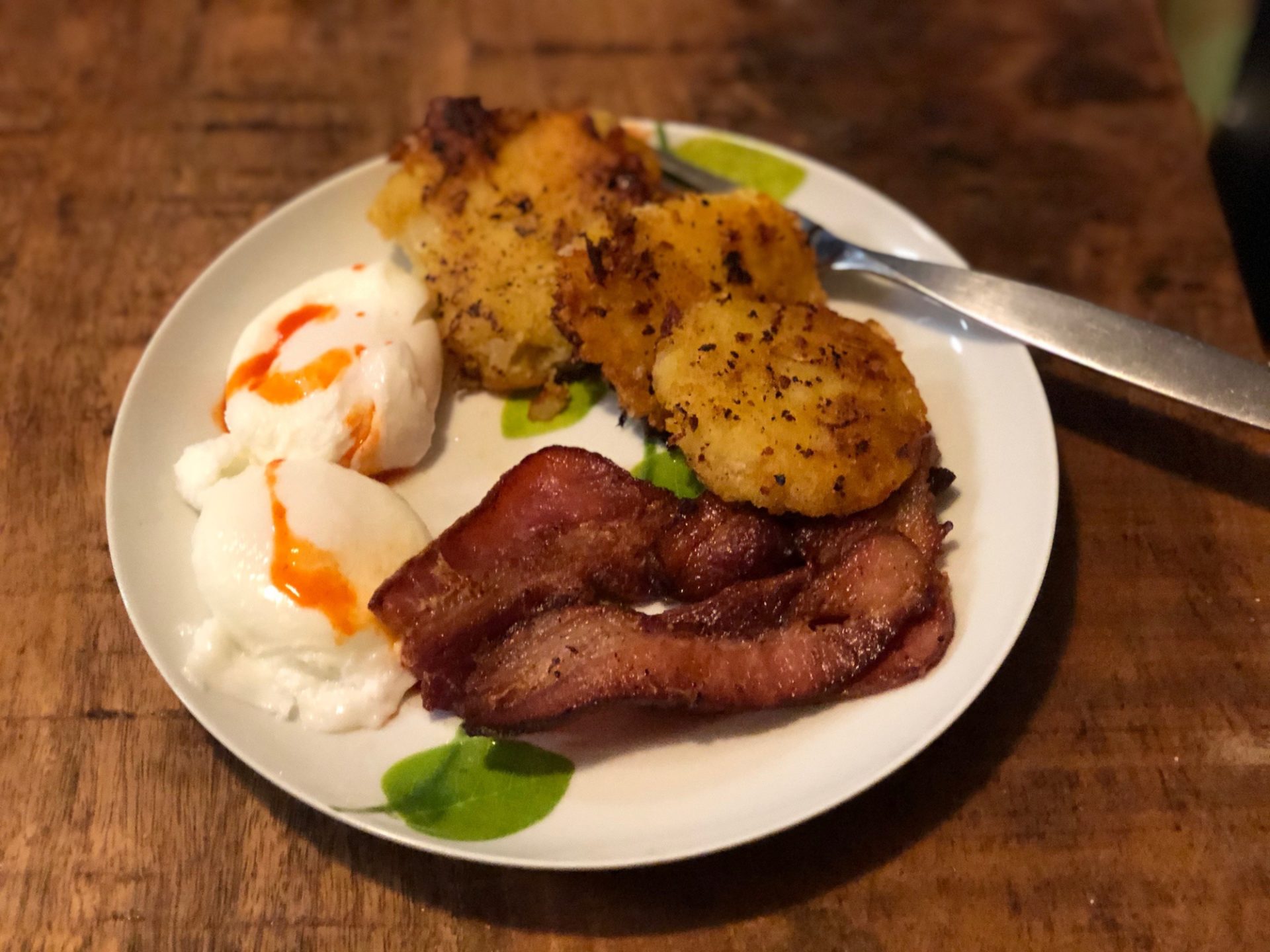 My eleven-year-old daughter made these hashbrown fritters, and then I did the frying. They turned out quite lovely; my boys made them disappear within minutes.
Suzanne put together an extensive section all about what to stock in your pantry and how to source it locally – just the way she does in her restaurant. So, if you aren't sure what types of foods to stock in your kitchen, she's got your back!
With Welcome to Buttermilk Kitchen, we dive what I consider to be the best of southern cooking! If you've always wanted to master a perfect biscuit, pancake, waffle, grits, or sawmill gravy, you'll want to add this cookbook to your collection.
This cookbook will have you cranking out delightful meals your friends will rave about for days. Your family will be begging you to make more Cobbler Biscuit French Toast and Johnny Cakes with liquid gold.
Welcome to Buttermilk Kitchen joins the trend toward healthier comfort food, balancing traditional dishes that use the very best seasonal ingredients, and creative recipes incorporating new spices and flavor combinations. Many of the dishes work for lunch or dinner, as well as breakfast or brunch. It is a cookbook that home cooks will find they can use every day of the week, any time of the day or night. ~ Goodreads
Recipes we want you to try:
Coffee Rub
Alabama Ranch
O.G. Buttermilk Biscuit
Caramelized-Banana Oatmeal
Vegan Banana BreadGranola
Hashbrown Fritters
Salty Dog Mimosa
Delicious, Budget-Friendly, Low Waste Recipes
By far, my favorite aspect of this cookbook, however, is the fact that Suzanne has an entire chapter dedicated to leftovers. Food waste is a big problem in the world right now, and it hurts those who struggle to put food on the table. The more everyone works together to reduce food waste, the easier it will be for everyone to afford good food.
Why do leftovers have such a lousy reputation!? Suzanne presents some fun recipes that use up leftovers! How does Cold Fried Chicken Salad sound cause let me tell you it tastes delicious!
What cooking skills required for using this cookbook?
While some of the recipes do require multiple steps – flipping back and forth to other recipes – it's worth your time. Once you have your dredges and batters prepared, it's not hard to finish making the dish.
There are recipes for all levels of skill in this cookbook, so don't be afraid to try. And I can tell you right now, I thought there wasn't much I could learn in the way of making French Toast, but oh my, just a few simple ingredient swaps and you won't believe the difference in taste!
So far, I have not been able to make the Fried Pickled Green Tomatoes, but again, it's on my bucket list for when I can freely shop the farmer's market! Since I'll be adding this cookbook to the Tasty Bite Cookbook Club, why not grab a copy and join us?!
See you there!
If you're passing through Georgia, make sure you stop in to grab brunch from Buttermilk Kitchen, it was voted one of the Top 10 Best Brunch Spots in Atlanta! according to hundreds of reviews on Trip Advisor, people definitely agree: the food is fantastic. No big surprise considering Suzanne was a Chopped winner and competed on Guy's Grocery Games, as well as appearing on Diners, Drive-Ins, and Dives.
Suzanne Vizethann, award-winning chef and owner of Atlanta's critically acclaimed Buttermilk Kitchen restaurant redefines the culinary boundaries of breakfast and brunch with her farm-to-table Southern comfort food. Packed with regional favorites, traditional dishes, and seasonal ingredients, Welcome to Buttermilk Kitchen presents creative recipes that incorporate new spice and flavor combinations. Along with the delicious egg, waffle, pastry, cheese, fruit, granola, and chicken recipes, you will also find beverages, condiments, preserves, vegan and vegetarian options, and a leftovers chapter straight from the Buttermilk Kitchen.