Last Updated on November 14, 2017 by Rebecca Huff
Packing Lunch is Easier than you think
Set yourself up for success by thinking of the foods you and  your children like to eat regularly. Lunchtime is not a good time to introduce new foods if you are not eating with your kids. When sending a lunch to school, try to make sure that you include only foods that you know your child likes.
It's not hard to gather what you need when you do your weekly shopping if you have an idea list that you can refer to on a regular basis. Here's my list to give you an idea of what we like and how fast packing lunch can be when you remove the decision making factor from the task. Decide ahead of time and save your brain power for other tasks.
Idea list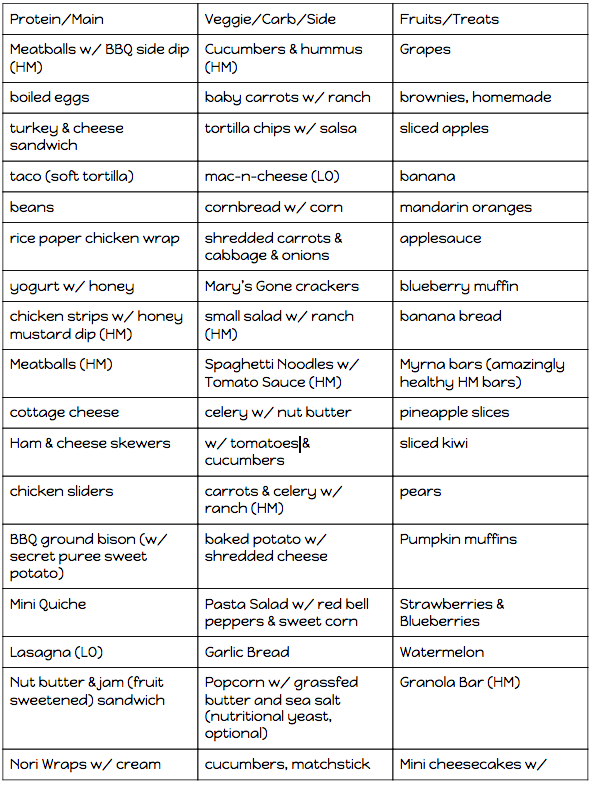 You can find more of my lunch box posts at the following links:
There are many more lunch posts on my site and YouTube as well, so make sure to subscribe and join the TOM Tribe!