Podcast: Play in new window | Download
Subscribe: Apple Podcasts | Google Podcasts | RSS
Last Updated on June 29, 2022 by Rebecca Huff
Mold exposure long-term effects can be devastating. Memory loss, insomnia, anxiety, depression, trouble concentrating, and confusion, just to name a few of the long-term effects of mold exposure. Mold growth is more prevalent than most people realize.
At least 45 million buildings in the United States have unhealthy levels of mold. (1) This is problematic for families, especially infants. Those who are exposed to mold at home have three times the risk of developing asthma as those who do not experience mold exposure during the first year of life. (2)
What are the Health Effects of Mold Exposure
People with undiagnosed mold allergies may not even realize that persistent sneezing and runny nose are caused by indoor mold. Some people experience shortness of breath, difficulty breathing, sinus infections, and other health problems, and yet the cause is not always apparent.
Toxic mold can cause a serious allergic reaction in some, while others go on with no symptoms at all. It can be difficult to diagnose considering it mimics a variety of other illnesses.
The inflammatory response that occurs as the effects of mold exposure can cause a cascade of other negative health effects, including memory loss, anxiety, depression, and infertility. (3) When a person who has Lyme disease is exposed to mold mycotoxins it can cause severe mold illness.
Symptoms include:
Joint pain, muscle aches, pain, stiffness
Fatigue, weakness
Coughing, shortness of breath
Hay Fever like symptoms, sore throat
Nosebleeds
Headaches, migraine
Stomach pain, leaky gut
Eye irritation – watery, burning, stinging, itchy eyes
Skin irritation
Black mold can cause a variety of health conditions even when occupants are unaware that it exists. Exposure to mold spores puts healthy people, including children and pets at increased risk of fungal infections.
As Michael mentions in the podcast, all family members may be exposed to mold toxins from the same source of mold and some will experience a decline in wellness, while others will have no symptoms. Blood tests can show if you have side effects of exposure to toxic black mold. Ask your healthcare provider to perform tests.
For example, my doctor used Vital Wellness Heavy Metals test which is very extensive and shows a variety of mold exposures. *see my results in the screenshot below
No matter what, it is important to avoid black mold exposure to prevent the risk of health issues. Avoid water leaks by inspecting your home on a yearly basis.
Cleaning mold and mildew with bleach may remove visible mold, but keep in mind that the roots of black mold, called hyphae, can extend further into the drywall or other surfaces than you can see with the naked eye.
Mold removal by a professional will reduce the health risk to you and your family.
According to the CDC, controlling dampness is crucial to the prevention of moldy areas in your home.
Keep humidity levels as low as you can—between 30% and 50%–all day long. An air conditioner or dehumidifier will help you keep the level low. Bear in mind that humidity levels change over the course of a day with changes in the moisture in the air and the air temperature, so you will need to check the humidity levels more than once a day.
Guest Michael Rubino
Michael Rubino, The Mold Medic, is the authority on mold remediation.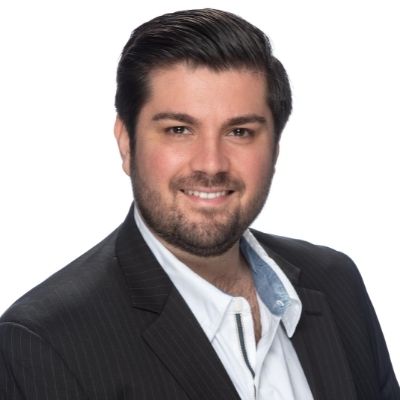 Michael Rubino, The Mold Medic, is the authority on mold remediation. As President of All American Restoration, Rubino specializes in working with people who are immunocompromised or have acute and sustained reactions to mold exposure. Rubino provides solutions that not only get rid of mold sources, but also get rid of the contamination created by those mold sources using his proprietary "Home Detox" method. He assembles teams to locate the mold, educates homeowners on what it takes to detoxify your house, and improves the air quality of homes to levels many would believe to be impossible. Rubino's systems have a 100 percent guarantee to remove mold, mycotoxins, endotoxins, and bacteria, the hidden culprits behind poor air quality and many health issues, by removing the contaminants from the environment and improving the space so that these issues can no longer occur. He is a council certified Mold Remediator by IICRC and ACAC and a contributing member, sponsor, and speaker for the Indoor Air Quality Association.
Transcripts

Rebecca: [00:00:00] You being the mold medic. I would love to know exactly how you got into this field of work.

Michael: [00:00:07] Yeah. I mean, most kids don't dream of becoming a mold guy when they grow up and, you know, it was, it definitely wasn't my dream, but essentially my dad's a, a contractor my entire life. So pretty much second-generation contractor in the family.

And, why I got into mold specifically or environmental exposure, really is, is hurricane Sandy that happened in the Northeast when I was, where I'm originally from. And seeing people actually sick due to these types of exposures is really what made me dial into this. And mainly because I saw an interest in, you know, looking at people who were being sick, coming from a background that I came from, I almost didn't believe it at first.

I was like, wait, what do you mean? People are sick. It gets just mold. Right. You know, mold can make you sick or, you know, bacteria and these things. I mean, you know, I used to lick poles as a kid or something and never had problems. Right? So you start looking at this and you start to see kind of these limiting beliefs that you, you know, come that come into play just to just have a lack of awareness.

And when I started seeing people get sick, a light bulb turned on in my head in terms of like, okay, I think there's something that we're missing here from a societal standpoint. And so I started getting into mold remediation and I started, I got my certification. Later the state became licensed. I got my license and, I really just dove in head first.

And I came across things like mycotoxins, and which is a toxic by-product that mold can create. And a lot of other bacterial exposures and bacterial toxins, and as I started really diving into this and watching the transformation of people not feeling well, then all of a sudden they start feeling better.

Um, it was, it was really a big eye-opener for me. And then kinda made me feel like I was in the right place.

Announcer: [00:01:50] Welcome to a healthy bite. You're one nibble closer to a more satisfying way of. A healthier you and bite size bits of healthy motivation. Now let's dig in on the dish with Rebecca Huff.

Rebecca: [00:02:08] I guess a lot of people who have flood damage from hurricanes need mold remediation. Is there a way to prevent mold or is it just inevitable that there's going to be mold if there's been a hurricane.

Michael: [00:02:21] Well, I guess the way that prevent mold would be a little bit different than, than hurricane for preparation, because, you know, unfortunately, you know what mother nature kind of dictates whether your house is going to have water intrusion or not.

And I think there's really no way to prevent against that. Obviously there's certain products they make now that are like hurricane rated and things like that are, that are, you know, tested again. Heavy winds and wind-driven rains, but essentially, you know, you have to deal with it as it comes. So if you have water intrusion that comes into the house, dealing with it properly would, would actually make sure that you keep mold away because mold can grow in as quickly as 24 to 48 hours.

So if you have a hurricane hit and someone doesn't come for a month later, you're at a disadvantage there. I think also making sure you have proper insurance coverage is key that you'd rather, you'd rather have it if you need it than not have it, if you need it. You know, I think that's kind of the, the, the adage that I like to go to because unfortunately for a lot of people, when I come to their house and something bad had happened, You know, they may not have enough coverage to deal with everything properly.

And I think that's. That's where people are kind of forced to cut corners and, unfortunately you're sacrificing your health when you cut corners with regards to environmental exposures.

Rebecca: [00:03:38] That is certainly a good point. Is the insurance. I know I've been there. We had a mold remediation done years and years ago in a different house

and our insurance didn't cover it. So it's definitely something to think about. But the thing is, and I want to back up a little bit, because I think a lot of people just, it's not some big event, like a hurricane or a flood or something that causes them to have mold in their house. A lot of people just don't even realize it's there until they get sick.

So can you tell us in your experience, obviously it is possible, but to have mold exposure and mold toxicity without being aware of, or having ever seen it in your environment?

Michael: [00:04:22] Yeah, actually that's kind of the scary thing, is I would say most people that I visit with. On the surface, the house looks fine.

They, you don't even really see mold. You may get like some weird odors or things like that. That can be other signals to detect if you have mold, but, you know, there's, it seems fine, right? The place is clean. You don't really see a lot of signs of water damage. It's, it's really behind the wall where the problem is not can make it a lot more, that can make it much more difficult to detect.

And that's why I kind of look at environmental exposure as a whole, because I would say. If you look at really any medical journal, you're going to find out the three common themes of illness are genetics, predispositions, and then environmental exposures. And so my job, and part of the reason why I wrote the mold medic is, you know, this isn't a problem that you fix house by house.

This is a problem that you fix fundamentally by creating that awareness around environmental exposures and how that impacts our health. You know, there's when you go to a doctor and you get diagnostics done, There's typically baskets, right, that they put people in and there's, they're called classifications essentially.

It's like, if, if you had these four symptoms, you have this particular disease or this particular diagnosis. Right. And so what they don't, what they don't tell you is typically how those diagnosis has come about what is the actual cost. And so for a lot of things that we experience in Western medicine in general, They're dealing with environmental exposures and it's just something that we're not really cognizant of.

And I think that's part of the problem. So when I look at, if you have some sort of illness and you're going doctor to doctor, and no, one's really figuring it out and you get your blood work looks good and there's no real like understanding or reason behind it. I would say immediately start looking at environmental exposures.

Cause it's typically, that's typically what I see people go through.

Rebecca: [00:06:13] So two questions. One, what are some of the symptoms of mold exposure and two, can a family that lives in the same house, have one person that has symptoms of mold exposure while other people in the family don't and then to expound on that, if I'm thinking the answer's.

Yes. If so, why does that happen?

Michael: [00:06:38] Okay. So yes, you're correct answers. Yes. Basically how this works is everybody has their own. You know, immune systems and their own let's call them toxicity levels. Right? You have thresholds, certain people are going to reach those thresholds faster than others. And there's so many variables, right?

So for instance, if the husband or wife is getting it, let's say, and they're not feeling well. It could be because when they were a kid, they were exposed to environmental exposures, that kind of art that helped them reach that threshold sooner than the other person. So at that point, They're they haven't, they're having these exposures.

They're starting to just, it just gets triggered. It gets exacerbated. And essentially they start feeling these effects way worse than, than some of the other people I noticed usually in a family, only a four it's usually one of four or two of the four.. That are, you know, not feeling well. And, the other two are typically fine, which can make things a little difficult, in terms of just getting that support system that you need, it's hard to, it's hard to support someone around something you haven't experienced yourself, you know, and I think that's just part of human nature, essentially.

What are the symptoms? They range, I would say the biggest complaints that I hear of are brain fog, chronic fatigue syndrome, you have eczema, skin, rashes, hives, et cetera, you have, definitely cognitive impairment, on top of the brain fog or, you know, you're, it's not just like you're taking longer to come up with thoughts.

Like you're losing trains of thought entirely. I'll have clients where I'm on the phone with, and I'm asking them questions and like, just mid-stride, they've completely forgot what they were talking about or where they were. And we, you know, Obviously have the patients to kind of talk things through and get them back on track.

It's really, it's really sad and scary, a lot of the other things are respiratory infection and respiratory disease. You have basically the onset of a cold that never quite goes so goes away. These allergy like symptoms. And what's interesting about allergy is just the word allergy in itself. It talks about.

If you define that word at any foreign substance entering the body that causes an adverse reaction is considered an allergy. So, you know, that that really kind of explains things when you break it down, like why certain people maybe, have these allergy like reactions when there's high levels of pollen in the air, but also mold.

Whenever people change their HVAC seasons, like from heating to cooling and from cooling to heating know, you'll tend to notice that these allergy like reactions can trigger and that's actually the system's changing over and it's impacting the mold in a specific way. That's, you know, pushing it through more, getting it into your breathing zone.

You're breathing that in and it's causing these reactions. So it's, it's very interesting kind of the different symptoms that people experience and they all seem so like many other things, which makes it a lot harder to pinpoint. Is it, you know, environmental exposures, that's making me sick.

Rebecca: [00:09:36] Do children have different symptoms than adults

Michael: [00:09:40] So out of the symptoms that I've seen in children is, you know, the, the development of asthma.

There's a lot of studies regarding, you know, autism and being on the spectrum. Due to the development that the developmental factors cause you're having your immune system, it's constantly under attack due to environmental exposures at the exact time that you're trying to your body's trying to develop its fine motor skills.

It's cognitive development. It can really slow down that path and make things more difficult. So I've seen, I've seen, I've seen some remarkable things in children in terms of development after they'd been out of, you know, environmental exposure situations, like when they improve their air quality and gotten to a better situation that the children's starting to get better, and show a lot of, lot of remarkable improvement.

Rebecca: [00:10:31] And just briefly, what about pets? Like if you have an indoor dog or cat. Is there usually an effect on them?

Michael: [00:10:39] Yeah. I mean, there's, there's been, there's been a lot of… fDA actually regulates the level of mycotoxins in our food and that's for not only humans and animals, because the studies that have been done show that mycotoxin exposure to humans or animals is not great.

And, you know, obviously can cause sickness in our pets as well. So it's interesting how they set those exposure limits in the agriculture industry, but they're not talking about it or educating people within the home and mold can grow in the home and it can produce mycotoxins inside the home that can enter our bodies and our pets bodies too.

So I think it's equally as important to talk about it.

Rebecca: [00:11:18] Okay, good. And then a step further, those are some of the symptoms that people might see or have in their self or their child, or maybe a pet. But what about the long-term effects? Particularly if someone maybe is exposed to mold over a long, long period of time without knowing and without ever being diagnosed, what, what kind of long-term effects can you see?

Michael: [00:11:43] Well, I I've seen some very interesting long-term effects in terms of sensitivities, how the body adapts and changes. I look at it as a way of when your body is kind of, when your body kind of evolves and knows that certain things are harmful. It starts to become much more heightened sensitivity to these things, because it's trying to get on this pathway to feel that's what I've started to notice, because I'll have people who, after long-term exposure to mold and talking to them and understanding their history and all that….

You'll see that they started to develop what's called multiple chemical sensitivity mass cell activation syndrome, where they're now sensitive to light and sound. You have all these like heightened sensitivities that started to occur and then obviously, They're not feeling well around certain things.

I had a woman that I will never forget because I rang our doorbell. She immediately asked me if I had a phone on me, which I told her I did. She said, please leave it on the car cause that the radio frequencies of the phone, it actually like caused me to have like severe reactions. So there's no problems,

and I left the phone in there and upon looking at her house, she had some, some pretty alarming levels of mold based upon them will report. You could see that there was visual signs of it. And she had, you know, no microwave, the slot for the microwave was completely missing. She told me that she had to throw out the microwave because she would have reactions whenever someone used the microwave and literally like her skin would turn red..

And the whole family saw it. So it wasn't like this, this mystical thing. It really happened. And so I was just blown away because I never had imagined at that point or before that point that it could get that bad, but I've seen some pretty severe cases.

Rebecca: [00:13:20] Wow. So what kind of treatments are available and are they different between say like conventional medicine and functional medicine?

Michael: [00:13:28] Sure. So I would say that the treatments are available are kind of a two-part process. One, you want to actually remove yourself from the exposure. So if you have a, you know, if you have a pretty severe mold problem in your house and you've identified that you want to actually remediate that. Before you come back there, a lot of people, what they'll do is they'll kind of move out of that environment, start undergoing treatments, schedule remediation to be done.

And then when it's done, they'll have, you know, this safe place to come back into, that I've noticed a lot of people doing that. And as far as the treatments go, yeah. I mean, essentially you have inflammation that typically happens. So your, your body kind of, as a self-defense mechanism, it tends to start holding on the Waterweight to dilute the toxicity.

It starts to insulate the organs, which is what we can consider chronic inflammation and it does these things basically as a, just a natural defense mechanism to fight against the toxicity. And so you have to really help your body detoxify for those symptoms to start to subside. Cause those symptoms again, You know, we would never know that we're sick or hurt.

If we didn't have a reaction, right. You cut your arm, your arm starts to hurt. Right. And it's, it's really our body's way of telling us, Hey, there is a problem here. You need to do something about it. So the only way to start feeling better is to really rid your body of these toxins, all of these exposures so that you can begin to start to heal again.

And that's what people consider detox.

Rebecca: [00:14:53] Right. Okay. And so like, do the methods of detoxifying, I mean, is there a conventional treatment and, Because I've used some functional medicine therapy for detoxing mold, and I've never actually looked into or questioned anyone about conventional treatment. Do doctors acknowledge that this exists and what kind of treatments did they use for it?

Or is it something that they kind of kind of like, you know, adrenal fatigue or something that they don't really think it exists?

Michael: [00:15:26] You know, I wouldn't say that. I don't think doctors think it exists. I think the doctors, unless the typical conventional Western medicine doctors, I think they're not connecting the dots.

I mean, everyone knows about environmental exposures, right? We talk about outdoor air pollution and how smog impacts. Right. W we have, we have entire programs built around changing the, the pollution that we admit outside, but we don't talk about how that same types of pollution can impact us inside. And that's typically your hat.

You're going to have bacteria. You're going to have VOC, formaldehyde mold. And then the toxins released by both on top of the allergens and everything else that are already part of our system. So we don't talk much about that and how that impacts our health. And I think that's why a lot of people aren't connecting the dots. The information really hasn't been furnished in a way

that's easy to understand. We have 118, published medical journals that are, that live and die on the NIH website that never get used, to educate others. So I think, you know, there's a, there's a, there's just. When I look at like environmental health, right. I feel like we're at an infancy stage. I think as we continue to do good work, myself and others that are out there advocating for this change, I think over time, you're going to start to see that transform, believe it or not.

I mean, you know, I would say most conventional doctors who this pops up on their radar, they're probably going to prescribe you to antifungals, just like a functional medicine doctor would. And you know, they're, they're definitely. Refer you to other specialists too. Like I've seen people go from like, you know, antifungals, with a conventional doctor, and they also get recommended to go see like an ear throat, nose, doctor, allergist specialist and, you know, they just.

They kind of whip together, different treatment protocol, programs based upon what you're going through and what your symptoms are. But the reason why I love functional medicine over Western medicine and in all honesty is because you're looking at what's the root cause, right. That allows these symptoms to happen.

Cause again, as I referenced before, symptoms really are, is really our body's way of alerting us to there being a problem. So we can do something right. What's causing that symptom in the first place. And I think functional medicine does a really good job at trying to identify that and, you know, work on treatment programs to fix that.

Whereas a lot of Western medicine, as we know, it's like, okay, if you have symptom A take pill B, right. And it's just kind of how it goes. So that that's, that's my 2 cents on the medical field. I'm not a doctor. Definitely find a doctor that you like and work closely with.

And that actually is effective. And that's my advice.

Rebecca: [00:18:01] Awesome. So just based on your experience and what you've seen, obviously not as medical advice, taking into account that it's going to vary depending on how severe the case is, but just for an average, what amount of time does it typically take someone

to heal their body, not talking about the remediation they might need to do for their home, but just as far as our body goes, like how long does it typically take someone to recover from mold toxicity?

Michael: [00:18:32] It definitely varies and there's different levels of recovery, from what I've seen. And so just to give you like an, a nice anecdotal example, which is very positive, there's a woman that we worked with in Florida.

She was actually living, living off of his feeding tube, essentially. It was the only way that she can get food to stay in her body, and within a week of moving out of that exposure, right? Just she, she got a place tolive in to get remediation done; within a week of moving out of that exposure.

She was able to eat food again, and Ms is able to remove the feeding tube. So that is a good Testament to how quickly things can turn around. But in speaking to people I've heard, you know, that it could take a year or more to fully recover, right, and so that's why their stages and what I'm looking at, like the science behind it.

And again, I'm not a doctor, but I, I do, I do know how to read. And reading through these medical journals, what I've seen is, you know, basically there's, you have to do detoxifying on a gradient because detoxifying, what it does is it basically releases toxins from your fat cells that are causing these reactions, causing this inflammation.

If you release too much at once, you actually go the reverse vector, right? You, you get sick all over again. You're experiencing these violent reactions. So you want to do it on a gradient scale so that you're releasing a little bit of toxins open up these detoxifying paths. Removing them from your body.

And then you go a stage deeper and kind of repeat that process. So it can be a journey. It can take a little bit, but not to say that, you know, you want to be discouraged because what happens is obviously let's say every month you're getting better. You know, that's going to give you kind of that motivation to keep going, because you're feeling, you know, you're feeling better as you, as you take it.

Rebecca: [00:20:16] I have an acquaintance who, when you mentioned the lady who was on the feeding tube and recovered, an acquaintance, she actually was exposed to mold and so were her two children in their home. The children were having terrible nosebleeds and all this stuff and different symptoms.

The husband had no symptoms whatsoever. So they decided to have a lot of remediation done. They went and moved into an apartment and they were doing all of this, the protocol to detoxify the mold and they still were not recovering. And then I guess, someone, an expert like you, who finds mold and detects all this stuff come into their apartment.

And I guess you can tell us more about how this works, but somehow they measured the amount of the spores that were maybe coming through the outlets in the wall, she explained it to me, how they like held light and you could see the it's actually breathing all of the holes and stuff inside her house.

And there was mold in the apartment that they went to to get away from the mold in their home.. Yeah, it was really unfortunate and a really huge setback for them because of this mold, but the way she described how they came in and searched for the mold was really interesting and fascinating to me. Can you tell us a little bit about how that mold that's inside of the walls or maybe in the crawl space?

How does it even get into our home where we're living and breathing when we can't see it.

Michael: [00:21:46] Yeah, no, that's a very good question. And just to, just to talk about the testing and put in terms of the outlets, what they're doing is they're taking off the cover of the outlet and when you have it, when you have a constructed home, you have all of these little interstitial areas where air can exchange from inside in front of your wall to behind your wall, no houses hermetically sealed, nor should it be.

Cause actually homes where we built with products that needed to breathe. So you can't just seal it all shut or you'll create its own set of problems of trap moisture. But basically you have mold behind a wall, unfortunately, because of all these interstitial cavities, it just comes right in to our living environment.

And, you know, the crawl space is very interesting because 30% of the air that we breathe actually funds from the lowest point of our piece. And so crawl space typically is the lowest point. If you don't have a basement and you, you typically have a crawl space, unless your house is built on slab. And so.

It's a place that is dark damp, and you never check it. Right. So perfect spot for mold to be hiding out and growing, and, as that mold continues to grow and colonize, it produces what's called spores. Spores., the way I like to make this analogy is if you look at a weed, weeds, produce seeds, seeds, get aerosolized, they fall under the soil.

It rains water comes, it grows into more weeds. Molds, very similar. Cause you know, like the way I look at mold remediation. Have you ever just cut a lead off at it's stem and leave the roots into the ground it's just going to grow right back molds exactly the same way and has a root like structures called hyphae and they actually grow into the building materials.

So that's why a lot of people that are like, you know, I cleaned the mold off my wall, but it came right back. Cause you're basically just cutting it off at the stem, allowing the roots to stay. It's just going to come right back. So, you know, with these spores, they all produce spores again. That's how they transfer.

So you may have mold in the crawl space and then you have a leak under your kitchen sink, and that stays wet for 24 hours. The mold from your crawlspace, that's constantly circling around your house. Now it starts to grow new mold under your kitchen sink. That's kind of how this, this tends to work over the course of many years.

You start to get, you know, basically contamination that creates all these sources all over the house. That also gets into your breathing zone and your body happens to be made up of mostly water if you didn't know that. So fungus is a problem, basically in humans and animals, alike, so, you know, that's, that's kinda how things work and how it gets into your body and how it impacts you.

And, and basically there is an importance to how much, you know, like a source that's producing a hundred spores per cubic meter is going to be very different than a hundred million sports, per cubic meter.. Yeah. Think about, it too much of anything is no good for you, as they say. So the more volume you're having with each breath that you take more impact, that's going to have to the body.

Rebecca: [00:24:35] Okay, so someone suspects, but they're not sure that may be the symptoms they're experiencing may be connected to mold. What are some of the steps that you would recommend that they go through? Like how do they start this process? Is this something that you outline in your book, "The Mold Medic", or can you give us a little, maybe a little guidance?

Michael: [00:24:57] Yeah. Yeah, it is, but I don't want to leave you guys here if, you know, read my book and you'll figure it out. You know, basically the, the, what do you want to do is if you start having some reoccurring issues and something just doesn't feel right, and you're looking at it like, well, did we have a hurricane recently, or did I just move into a new place?

That's, that's a pretty good telltale assignment. You're, you're dealing with an environmental exposure. But also things can happen over time that you're not aware of such as a roof leak that occurs on the exterior side. So you don't actually see it from the interior side. But, that's step one is I always rule out environmental exposures before you start doing all these surgeries and all these experimental procedures in the medical community rule out environmental exposure.

First that's my first piece of advice. The second thing is hire a good mold inspector or environmental inspector. They come in many different names. There's indoor air quality professional there's IEP. There's hygienist. You know, doesn't matter what terminology they all pretty much are going to do a very similar thing, which is identify environmental exposures inside of your home.

You want to find someone that's going to really take their time. So the first question I would ask a mold inspector is how long do you think this will take? You know, and try to get a sense, because if they're like, ah, probably no more than an hour, you know, they may not be a right fit for you. So if you guys remember, if you've ever bought a home, you get like a home inspection report, right.

That person goes throughout the house for like two, three, sometimes even four hours, maybe even more, to looking at every nook and cranny, trying to find all the possible outcomes. You know, that that could be a problem when you buy the home, the mold inspector should really be similar. They should be going through every nook and cranny looking for any signs of water intrusion, you know, environmental impacts like VOC, you know, maybe, maybe there was a custom remodel done, not too long ago.

And there could be high levels of formaldehyde that could be triggering these. So you want to want to, you know, find someone who kinda looks at the total picture and is going to spend the time to really look, to see what the problems are. And then they'll take tests which they then will send to the lab.

We'll actually quantify everything, which is also important because you know, a hundred spores versus a million spores, a very big difference. And I know the EPA on their website, it tells you, they don't think that mold testing is really an necessity, you know, because all molds should be removed. But I think it actually is good to have data because let's say you have to be budget conscious.

Right? You don't want to just remove all of the mold. Right. Cause that may be a tall order. You have to know which types of molds are present and what the quantity is. So you know that you can bet that that's going to be the best bang for the buck, making sure I remove that. So I think the data, you know, I know I'm going against the EPA here, but I think the data itself is actually an intelligent decision because it's going to give you a lot more perspective to make decisions from right.

Rebecca: [00:27:52] Plus then, you know, kind of an order of priority if you want, if you're able to attack the problem over a period of time, you know, what's the worst problem to start with and then work your way down the list. I, we definitely did that because doing it in stages was more affordable than doing it it all at once, unless you're gonna, I mean, it depends.

Yeah. You know, if you've got a huge problem, then it could take out thousands of dollars to take care of it. So. Yeah, I agree with you. I think, you know, having that test, having those results really helps, you know, what you're exactly dealing with. So just wrapping up, I'm wondering is there some

basic tips that you give people for prevention. Like if, you know, if they just want to be like, maybe they don't have any problems right now. And they want to just be sure that they're doing all of the right things to try to prevent getting mold in the first place. Or maybe I guess, does everyone have some amount of mold in their home or, and they just need to keep it under control.

Michael: [00:28:56] So, you know, there's there, there's a lot that you can do first off. You know, if, if you're a renter, obviously you're kind of limited in what you're allowed to change structurally to the building. At that point, you know, as a renter, keep the place really clean, as best as you can, because what happens is all of these contaminants, they actually get stored in the.

So by removing the dust, you're removing a lot of contaminants and the dust, even though you'd think like, oh, it's on the floor. It's not entering my body. Actually, as the HVAC turns on, it's kind of recirculating it around as you move through the room. So it actually changes the air pressure enough where it kicks it back up and gets into your breathing zone.

So staying on top of cleaning is really important. I highly recommend investing in to some sort of air air purification device. The company that, that I liked the best is intellipure mainly because of its efficiency to get down to the smallest particles possible. And, what's interesting about air purification systems, which I didn't know about this, but a lot of them are able to advertise on their filter efficiency based upon like testing it one time.

So like, Let's say you're a part your, your efficiency can get down to as small as seven nanometers, right? If it gets it down to seven nanometers, 10% of the time, it's really only 10% efficient at seven nanometers. And believe it or not, that's all it takes for them, for them to say, oh, we can get done at seven nanometers.

So it can be really tricky picking a good air purification system because. A lot of them are able to advertise off of a one-time occurrence rather than it's always efficient at this particle size. So do some research when you're buying an air purification system, because you want the best, the best thing you can ask for is a smaller than particle.

It can trap into their filtration system, the better is that's removing all these small particles from your air and a, we filter our water. So it's a good idea to filter our air too, it's less stuff that's going to enter our body. If you own a home, the best thing to do would be to obviously maintain your home, which is an easy thing to say, harder thing to actually put into action.

And I think the best action plan that you can come up with is probably doing like an annual inspection. So, you know, roofing, windows, and doors, the, the exterior siding, facade, et cetera. Those are the week points I'm also looking at the sloping and grading, if, you know, if it rains and everything is sloped towards the house, obviously this water is going to come and beat against the house.

And eventually it does make its way in. So it's only a matter of time. , so paying attention to your sloping, grading the exterior, doing an inspection to make sure because unfortunately the second that a home is built, all it does is start to decay. So you got to stay on top of that maintenance.

Otherwise, you know, a couple hundred bucks and a repair can cost thousands of dollars.

Rebecca: [00:31:47] Yeah. It's, it's interesting that you mentioned the sloping because that's a thing that happens a lot here in Tennessee, where I live. There's a lot of Hills and a lot of neighborhoods, the yard is so steep, you can barely mow it.

So we, that was exactly the problem we had with our one house that had mold is that the yard ran down to the house. So every time it rained that water was going down towards our home and, you know, any little cracks or even just seeping into the ground, gets it into the crawl space and then that's how it happens.

So, yeah, it's really important to take a look at your house and just like through almost even just a common sense viewpoint. What can be happening here, where's moisture happening. So really, really great tips. I've really enjoyed talking to you, Michael. I appreciate all of your advice and help. So tell us if someone wants to get in touch with you or find out more about what you do, where did they find you?

Michael: [00:32:41] Two ways, the mold medic.com, is a, is a lot of information regarding the book, which kind of gives you the information of, should I buy the book in the first place? Also where to get it. And then all American restoration.com is a, a really good resource. The understanding, like how do I find a good mold inspector?

How do I find a good mold remediator? It is a service that we offer nationwide. So if you're not feeling well and you think you need someone, who's a little bit more of a specialist in that regard, feel free to contact us. And then at Instagram and social media, I'm @themoldmedic. So I, I do a ton of free information on there as well, giving you guys lots of good tips and things like that.

Feel free to check it out and follow, and I think you'll find some good information there.

Rebecca: [00:33:26] Perfect. Awesome. Thank you so much for being here today and we appreciate all of the useful information tips and

Michael: [00:33:35] yeah. Thanks for having me.

Announcer: [00:33:37] Thanks for listening. Please rate and review. So other people can learn about this podcast. Find out more about sleep hygiene, eating healthy, tasty recipes, zero waste lifestyle, and lots more on that organic mom.com. Help us spread the word be blessed, and stay healthy.
Sources

1 – https://realtimelab.com/mold-statistics/

2 – Michael Pinto, 2018 Source: https://realtimelab.com/mold-statistics/

3 – Rujuta Borkar, 2018 https://realtimelab.com/mold-statistics/
Watch this podcast on YouTube:
Wanna discuss the subject further? Join us in the Healthologist Community.