Last Updated on June 29, 2022 by Rebecca Huff
Want the best Korean cookbooks? I've done all the work so you can choose one knowing it has what you're looking for. All of these have been on a bestseller list at one point in time and have countless positive reviews. Each one is unique in some way, and I believe you'll be happy with any or all of the following books.
As a home cook, I enjoy exploring a variety of cookbooks. My husband says I can't pass by a display of them without purchasing one. This is not a complaint because he enjoys the smorgasbord of experiments that come across our table.
Choosing my favorite Korean cookbook proved to be more difficult than you'd think. Korean food is one of my favorite cuisines, so that made deciding almost impossible. Especially taking into consideration how many excellent Korean chefs have written a cookbook (or two!)
Our family began watching Korean dramas in 2012, shortly after Dramafever went live. (It has since been obtained and shut down by Warner Brothers, boo!)
The first kdrama we watched was Queen Seondeok. A story about a girl who was born a princess, yet grew up among commoners and later returns to fight for her country and becomes queen. The one thing anyone will tell you about watching K-dramas is that the food makes you hungry, and that is how our interest in Korean food was born.
Lucky for us all, Korean culture has continued to gain popularity. In 2019, especially, Kpop (Korean Pop Music) really took off internationally. All of this interest has lead to more people wanting to explore Korean food.
Korean Cuisine
Korean cuisine is more than kimchi and rice. Side dishes are varied and plentiful; they complement every meal. Once you learn to cook Korean dishes you'll want to incorporate them into your weekly meal plan.
If you've never tried Korean Recipes, I highly recommend visiting a Korean Restaurant to get a feel for the food. Search for Korean barbecue near you, if you find one of these restaurants they're likely to have a grill in the middle of the table, where you or your server will cook the meat. Trust me, it is delicious and so much fun.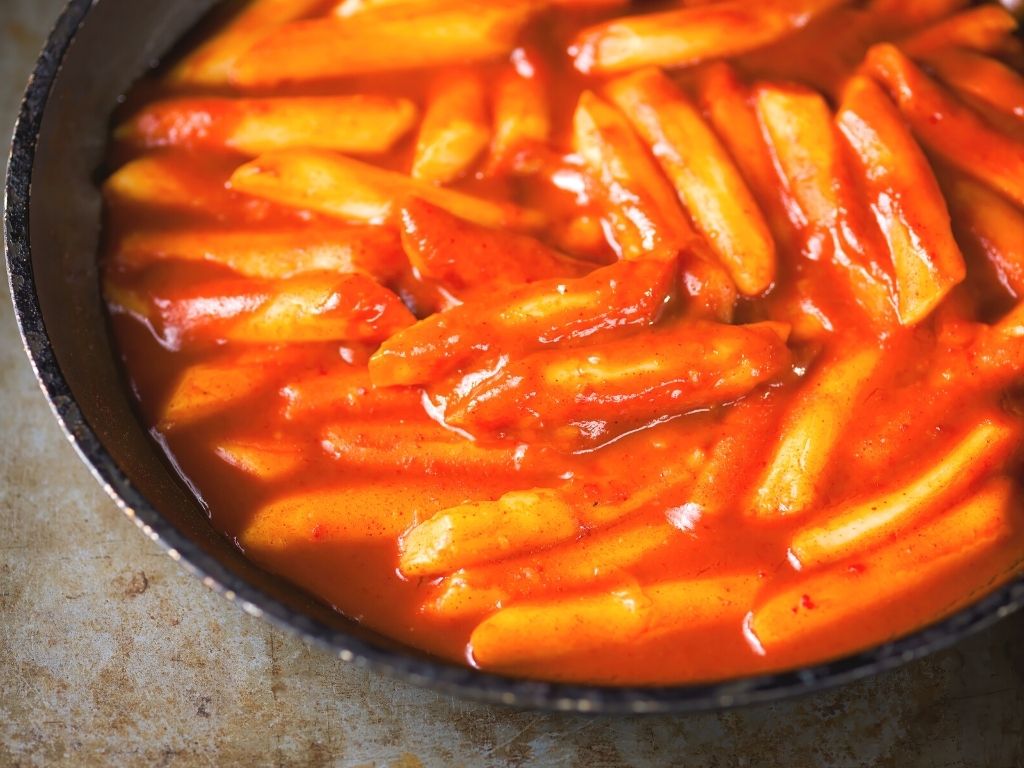 Meanwhile, here are a few of the more common Korean dishes you may see:
Kimchi – Spicy and sour fermented vegetables, the most classic is Nappa Cabbage, but you can find cucumber, green onion, and other vegetables as well.
Bibimbap – Bowl of rice, vegetables, meat, kimchi, and gochujang (a spicy chili pepper paste) usually served with a fried egg.
Gimbab or Kimbap – Nori (seaweed) rolled with sushi rice and filled with vegetables and meat.
Kimchi Jjigae – A type of stew made with aged kimchi.
Bulgogi – marinated beef with a sweet flavor,
Tteokbokki (also sometimes spelled Ddukbokki) – rice cakes in a spicy sauce, these have a chewy texture and are classic Korean street food. You'll see characters in Kdramas stopping by a street vendor to enjoy these with a toothpick. (My daughter loves Tteokbokki, and it's fun to say!)
Soft Tofu Stew – Hot and tasty, this soup is typically served in a stone bowl and also contains vegetables. Most likely it will be served with an egg on top.
Japchae (stir-fried noodles) – These chewy noodles are
Pajeon – (vegetable pancake) – Chewy and delicious, this dish is made with a batter, and lots of green onions, vegetables, and seafood are typically added, but not required. If seafood is used it is called Haemul Pajeon.
This is just a start, but you get the idea. Clearly, there are always traditional and modern recipes. Some of the best Korean cookbooks will have Korean Classics along with some fusion dishes or even other nationalities mixed in, such is the case in my first selection.
Korean BBQ by Bill Kim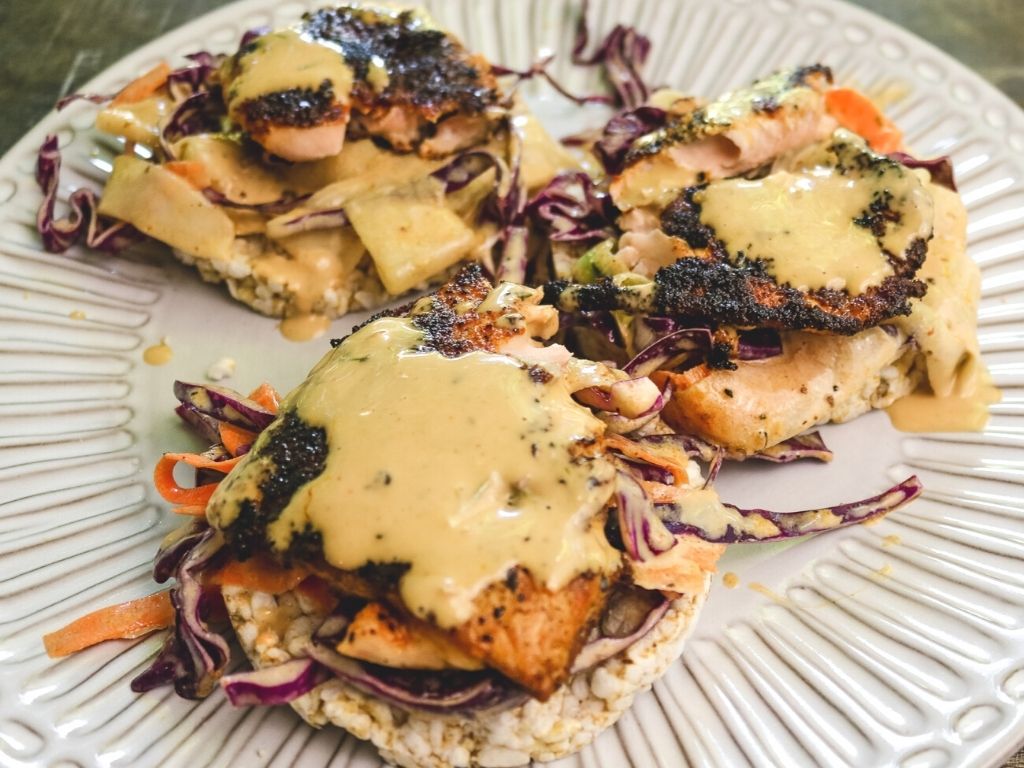 The best Korean cookbooks I've discovered have been while browsing the library shelves. That would be the case when it comes to Bill Kim's take on Korean BBQ with a Puerto Rican flair. After discovering this cookbook at the library, I eventually purchased a copy to add to my home collection.
Kim is a Korean-American who has been a chef at top French restaurants as well as many of his own. His wife is Yvonne Cadiz and is from Puerto Rico. Therefore his recipes began to reflect a Caribbean flavor, a combination that he calls "Ko-Rican." Because of this, I would suggest, if you have never tried Korean food, don't start with this cookbook, but definitely come back to it later.
The title: Korean BBQ Master Your Grill in Seven Sauces and he's not kidding.
The sauces printed on the back cover of this cookbook were the main reason I felt I had to have this cookbook. When we first borrowed it from the library, I made every single sauce and spice blend he has listed there. See my video here.
My daughter helped me mix these up and later said, we should keep these sauces in the fridge all the time. I agree and we have.
Kim's easy recipes include a lot of grilling, but you don't have to grill, you can broil or adapt in whatever way you prefer. You could even use it with your Yakitori grill, as I do sometimes. My favorite recipes from this cookbook are listed in my cookbook review post here, but make sure you try the asparagus. Even though the cookbook is written for grilling, I've used it in the kitchen more.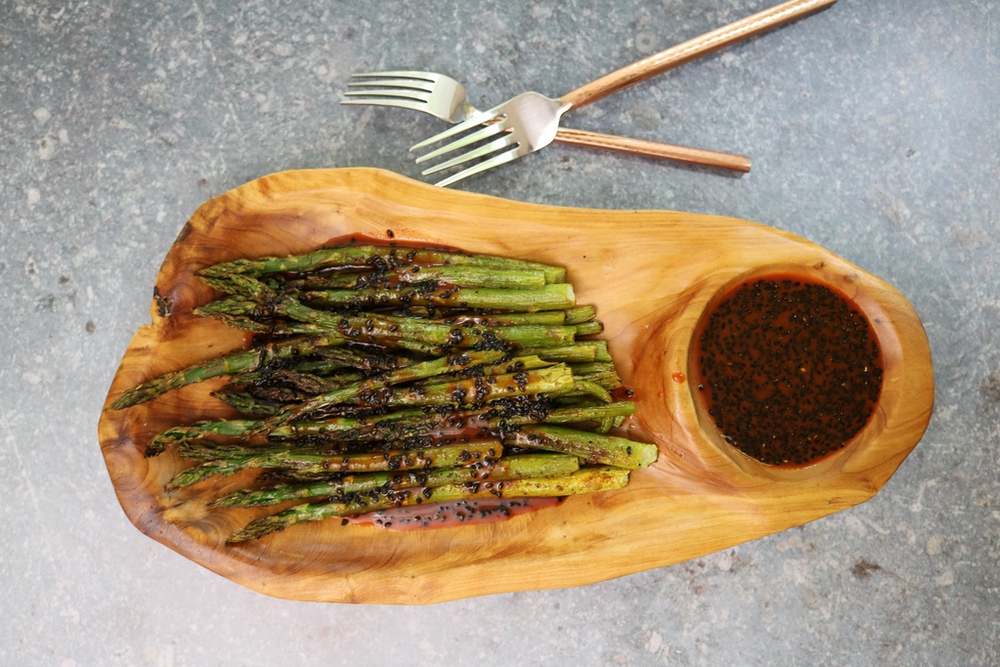 Maangchi's Real Korean Cooking
Because I love Maangchi's YouTube channel, I already knew I'd love her cookbook. Maangchi is known as the Julia Child of Korea. She has published two of the best Korean Cookbooks. The first book is the most useful out of the two. So if you have to choose only one, go for Maangchi's Real Korean Cooking. She created a list of all the recipes in English, Korean, and Romanized Korean here.
"Real Korean Cooking" is the cookbook I go to for Gimbap, which to me, is the Korean version of the lunchbox sandwich. The nori (seaweed) and rice are like the bread, then you add in your filling ingredients, meat, vegetables, and of course spice or sauce to give it more flavor and spice. People will still most likely see it on your table and call it sushi.
In addition, our all-time favorite Korean dish comes from Maangchi's Real Korean Cooking. It's called the Platter of Nine Delicacies. This dish is as stunning as it is delectable but it takes time to prepare, so don't bother unless you have time and patience.
Gujeolpan (구절판), the traditional Korean Platter of Nine Delicacies. It's considered to be a classic dish of Korean Royal Court Cuisine, the style of cooking popular with the royal court of the Joseon Dynasty, which ruled Korea from 1392 to 1897

Maanghci
Big Book of Korean Cooking (Also by Maangchi)
I purchased Maangchi's Big Book of Korean Cooking which is her second, thinking it would be the better of the two. While I like the cookbook, the first one was put together better, easier to understand, and just overall better quality. Read my review of Maangchi's Big Book of Korean Cooking here.
What I love about Maangchi's cookbooks is how she breaks it down. She shows each step in photos and with instructions. This makes her recipes easy to follow, even if many of them contain lots of ingredients or cooking techniques you may not be familiar with.
As I mention below in the summary of My Korea Cookbook, not every single recipe is considered healthy, although, in general, Korean cooking can be very nutritious.
Seoul Food Korean Cookbook
Seoul Food Korean Cookbook by Naomi Imatome-Yun does not have pictures, so if that is a deal-breaker for you (like it is for me) you'll want to skip this selection or borrow it from the library. This is what I did because it is said to have put measurements to all the recipes Korean moms have held in their heads for centuries.
Another interesting thing about this cookbook was that it has a section on Korean table manners and tableware, explaining more about the culture. Knowing a bit about manners and whatnot isn't necessarily important if you are just preparing these dishes at home. However, I find it interesting and great dinner conversation with my kids to discuss countries and their cultures.
If you want to explore authentic Korean recipes, then this cookbook might be your best friend. Try the Feast Chicken Noodle Soup and pretty much all of the side dishes!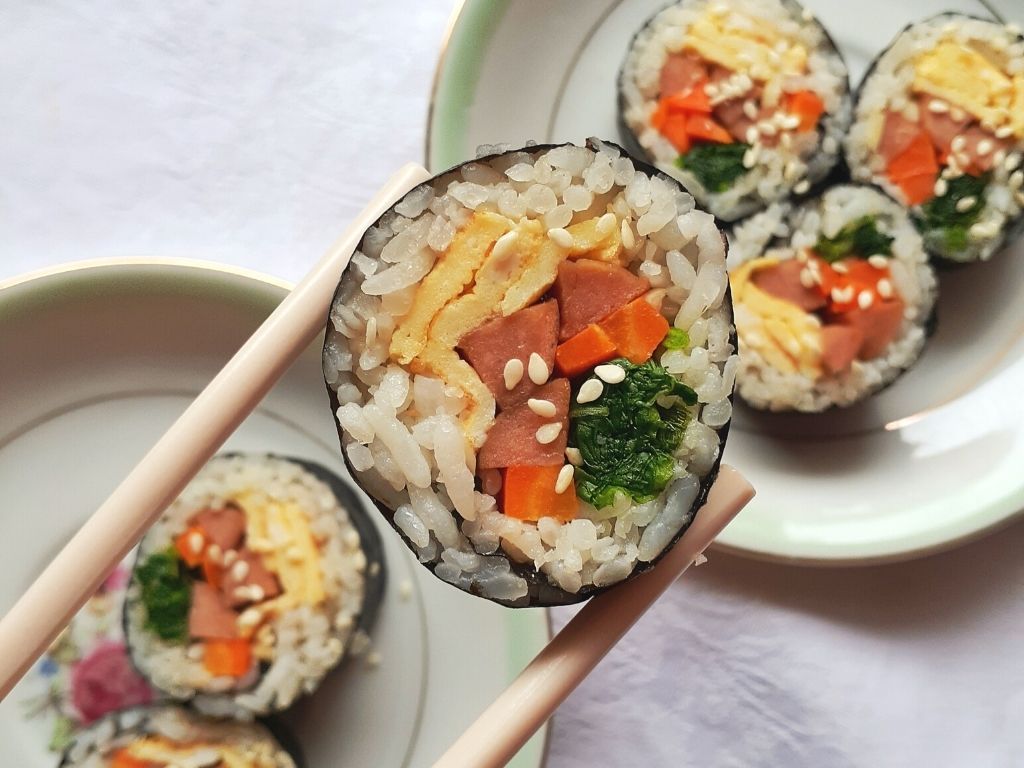 Cook Korean!: A Comic book with Recipes
This Korean cookbook is perfect for people who love comics, the drawings are cute and the recipes are a good mixture of traditional and fusion. I still use some of the Korean Fusion Condiments such as soy-sesame mayonnaise and sweet and spicy ketchup. Also, the Korean tacos are excellent.
After borrowing Robin Ha's Cook Korean!: A Comic Book with Recipes, I did not purchase it for my collection. Although I think it is a great concept and absolutely adorable, it just wasn't for me. The comics were a bit overwhelming to me and made me feel like I had attention deficit disorder. Trying to read through them to get the layout of a recipe just felt too busy.
However, my son loved this graphic novel-style cookbook, and the style worked for him. Then again, he learned to read using comic books. So, I've included it in this list because it is a good cookbook for people who enjoy pictures and comics.
Korean Home Cooking: Classic and Modern Recipes
Here's another well-balanced Korean Cookbook! Korean Home Cooking is written by Sohui Kim and is beautifully illustrated with gorgeous photos. In addition, the how-to section is top-notch.
My only complaint about this cookbook was the font, and that's just me being a bit picky. I like very clear and easy-to-read fonts, nothing too wild or outlandish that distracts from the recipe or the beauty of the book.
A nice variety of Banchan (side dishes) in an easy-to-follow format. Our favorite recipe in this book is Gamja Jorim, potatoes stewed in soy sauce. My daughter Haley used to eat several servings of these potatoes when we went out to eat at Korean restaurants. Now I can make them for her at home.
Koreatown: A cookbook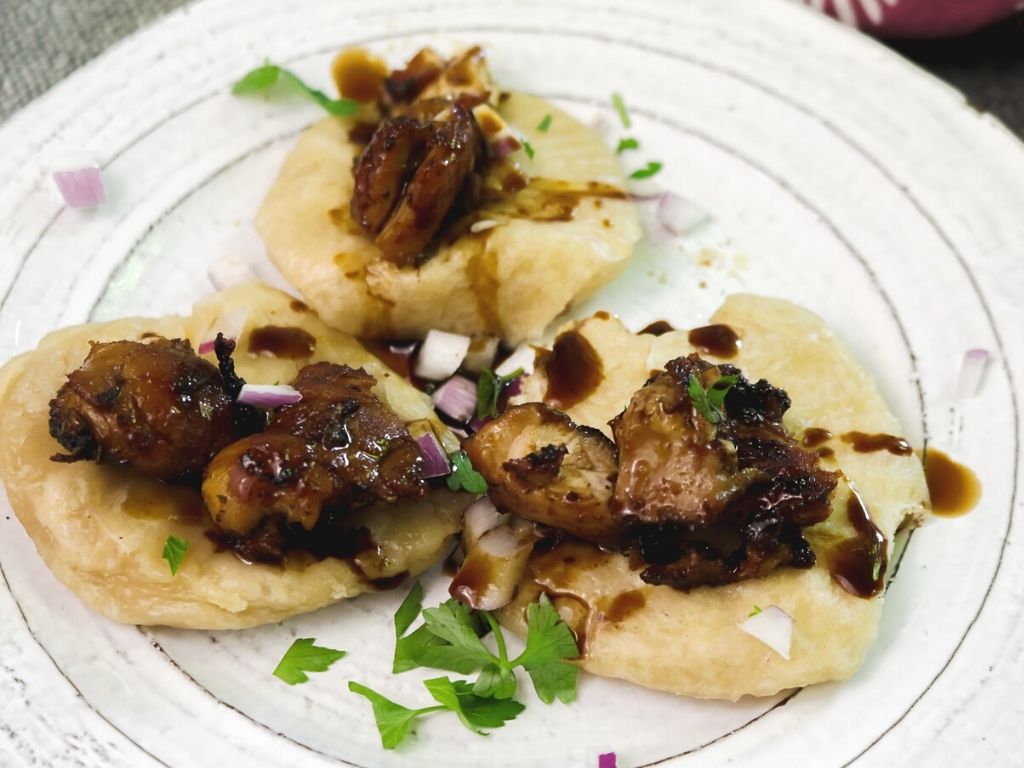 This book is like a documentary of the Korean influence in America, hence Koreatown. Full of Korean culture, but also very much Americanized. The photographs are very documentary-style in nature.
A must-have cookbook for Banchan (side dishes) recipes. Try Acorn Jelly, Doenjang and Kimchi Braised Kale, and Wok Fried Glass Noodle to start with, then try the Persian Cucumbers.
Butter Dumplings are high on my list of recipes to keep handy. The Koreatown Fried Chicken is definitely worth a try as well. This cookbook was written by a duo of authors Deuki Hong (who worked at Momofuku!) and Matt Rodbard (not Korean but has an impressive background, including founding editor in chief of the James Beard Award-winning online food magazine TASTE.) You'll have to read through the intro, etc. to understand how this book came to be.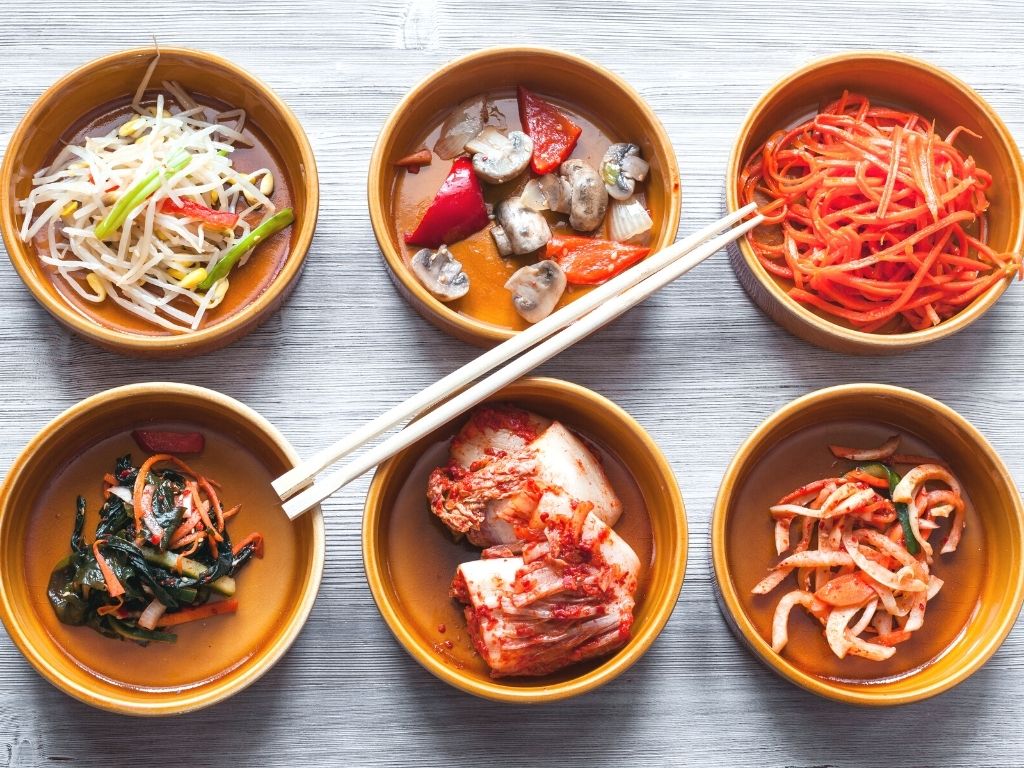 My Korea: Traditional Flavors Modern Recipes
Hooni Kim had me at Beef Brisket Bulgogi Sliders!
"Chef Hooni Kim, the first Michelin-starred chef in Korean cuisine, trained at Daniel and Masa before opening Danji and Hanjan. Born in Seoul, he divides his time between New York City and Korea, where he is the founder of Yori Chunsa, a nonprofit that trains orphans to become cooks." ~ Amazon
Not surprisingly, I found this book at the local library. If you want to dive into Korean culture and do a good bit of reading along with your recipes, My Korea cookbook will choose this one. It is almost like an autobiography. The author's love of Korea really comes across in this book the New York Times dubbed a New Cookbook Worth Buying.
As for the recipes, they're excellent. Quick mention; there are some recipes that demonstrate an American influence, such as Spicy DMZ Stew. SPAM was introduced to Korea by the Army during the Korean War. According to many, this author included, Korean's prefer SPAM manufactured in Korea, as apparently, it is more flavorful.
I don't care what kind of SPAM it is, this is not a health-food, neither is Kraft American cheese. Don't get me wrong, the author doesn't say that it is healthy. I just wanted to point out that some of the recipes have junk ingredients and if you're eating for your health, you'll want to skip the SPAM!
Try the Spicy Cold Buckwheat Noodles and the plethora of side dishes included in this book.
Other Korean Cookbooks we've tried and loved:
Join A Tasty Bite Online Cookbook Club and dive into some delicious cookbooks with fellow foodies!
Korean Cooking is Fun, Delicious and Can Be Very Nutritious
With so much of Korean cooking being about vegetables and meats, it's easy to stick to your Paleo or even a Keto diet and still explore these recipes. So much of what you'll find in a Korean Kitchen is real food. Plain and simple. Of course, there's also a lot of noodles, rice, wheat, and other grains as well. You can easily adapt this food to avoid gluten, or even carbs and still be fully satisfied.
In addition, you'll find a lot of fusion among Asian cuisines. There are many ingredients in common between Japanese, Chinese, and Korean cooking. One such ingredient is fermented soybean paste. In Korea, doenjang which is a bit more complicated to make, is a bit similar to miso. Doenjang is left to ferment much longer and in a different process.
Doenjang is full of probiotics and if you get ahold of some high-quality artisanal doenjang, I hear you'll be incredibly happy. You may be able to find doenjang at your local Asian Market or get some from a local Korean Ajumma!
By far, my favorite Korean ingredient is gochujang (chili paste) as it is savory and spicy, tangy, and hot. The flavor is better than sriracha and it pairs well with almost anything. I love to mix gochujang and molasses as a sauce – that's my own personal creation!
I hope you'll experiment with the flavors of Korea and come up with your own list of favorite Korean foods. Or perhaps you already love it and have your own favorite dishes and restaurants! If so, I'd love to hear about them.